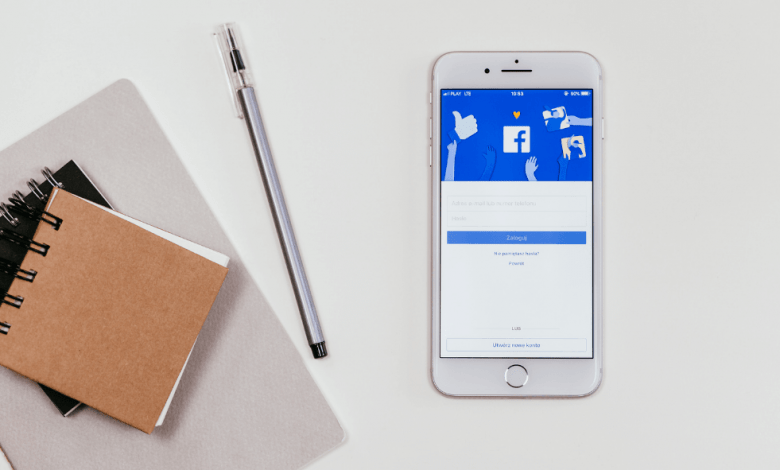 Facebook is the preferred platform for most people to stay connected with the people and family members across the world. With a Facebook account, share every day updates in the timeline. You can stay engaged with the community by sharing photos, videos, and more. By default, Facebook will use the language that you set on the device. However, you can change it according to your preference as it supports over 100 languages. If you want to know how to Change Language on Facebook, you are in the right spot.
Upon changing the language, the Facebook interface will show everything in the language of your choice. It includes the latest news, local social events, the news feed of the celebrities, artists, brands, etc.
Note: Changing language settings on Facebook will not change your device settings. However, changing the language on the device will reflect on the entire device, including Facebook.
How to Change Language on Facebook
FYI! Changing Facebook language settings on one device will not reflect on another device.
Change Language on Facebook using PC
Changing the Facebook language is easy if you are using it on the desktop platform.
(1). Visit facebook.com and log into your account.
(2). Navigate to the top-right corner to click on the Menu icon (downward arrow)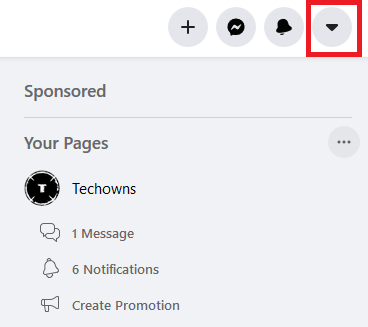 (3). Choose Settings & Privacy on the list of drop-down options.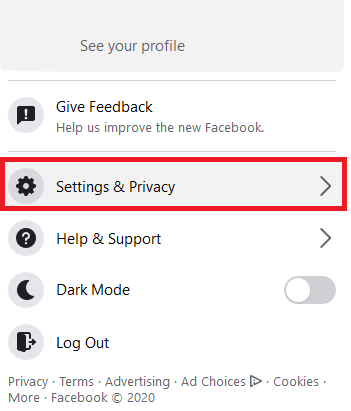 (4). Select Language from the left pane.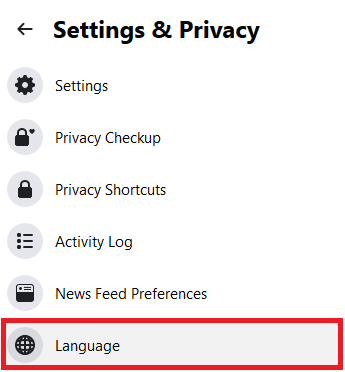 (5). On the Language Settings page, click on the Edit link under the Facebook Language column.

(6). Just tap on the drop-down icon to scroll down and select the language of your choice.
(7). When done, tap on the Save Changes button.

Change Facebook Language Settings on Mobile [Android & iOS App]
You can use Facebook from your Android, iPhone, or iPad with the help of native apps. In such a case, you can change the language with the steps given below.
(1). Open the Facebook app on your Android, iPhone, or iPad device.
(2). Press Menu (three horizontal lines) from the top-right.


(3). Scroll down and click the drop-down icon located next to Settings & Privacy.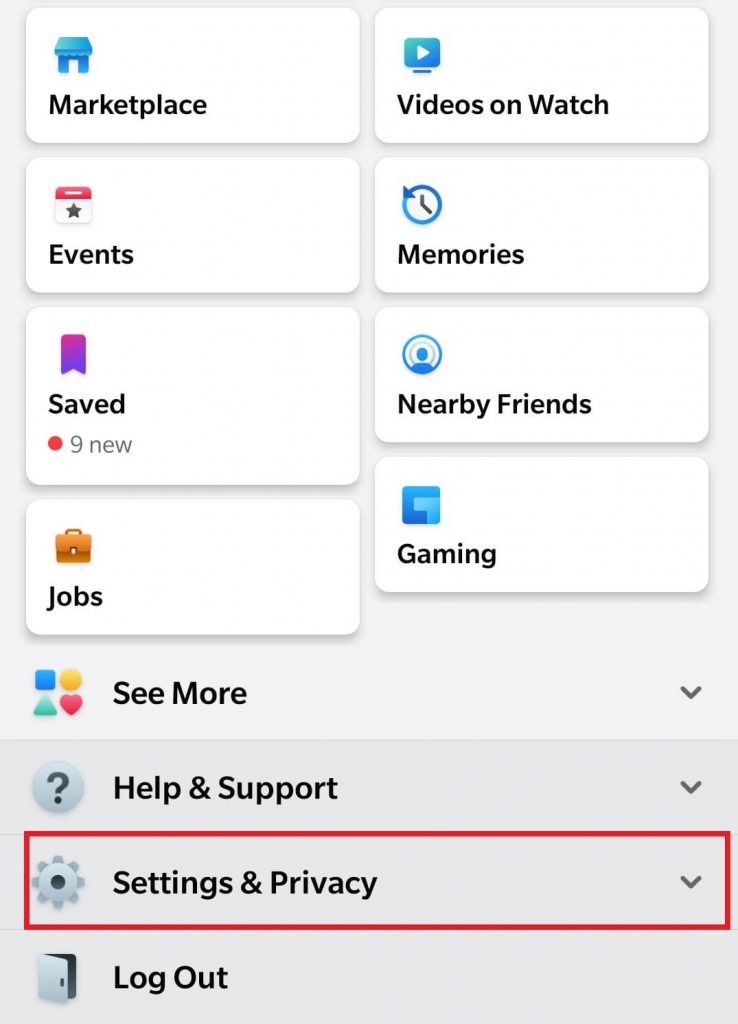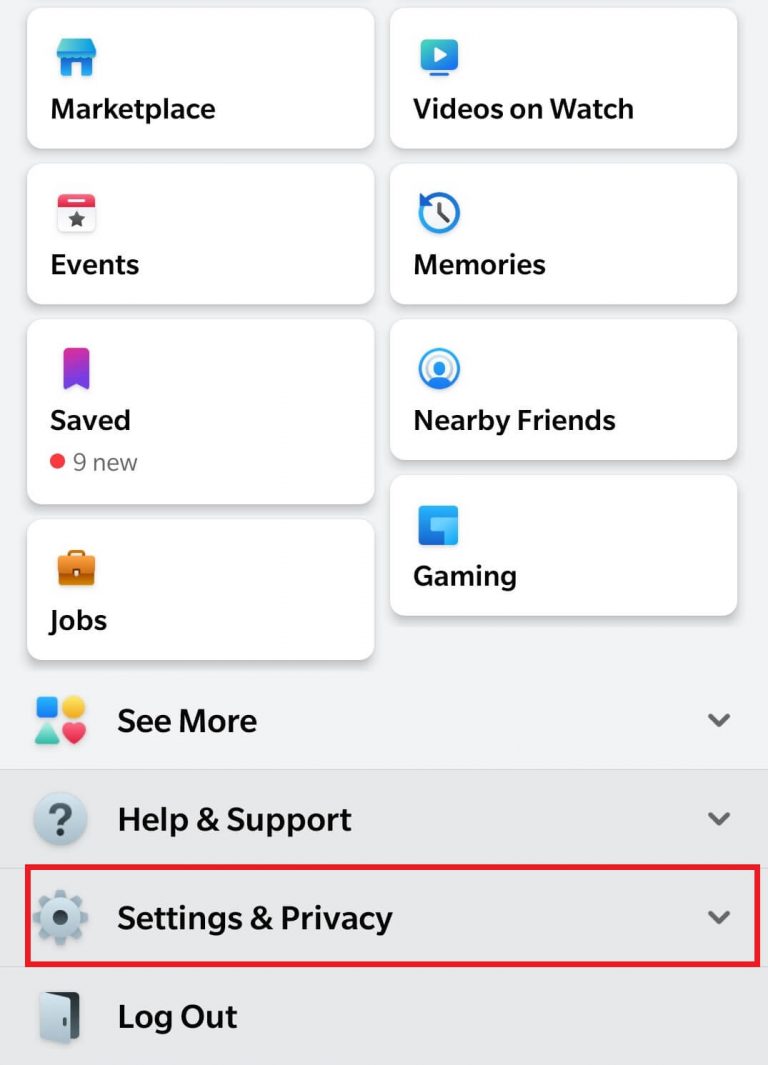 (4). Select the Language option (iPhone, iPad – App Language).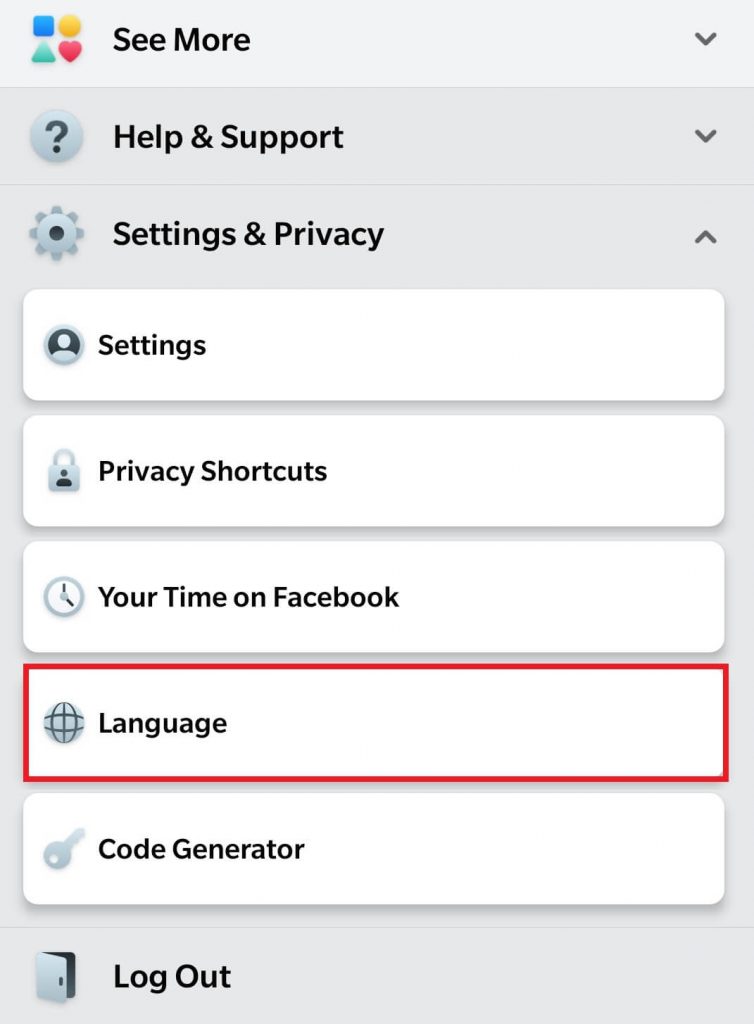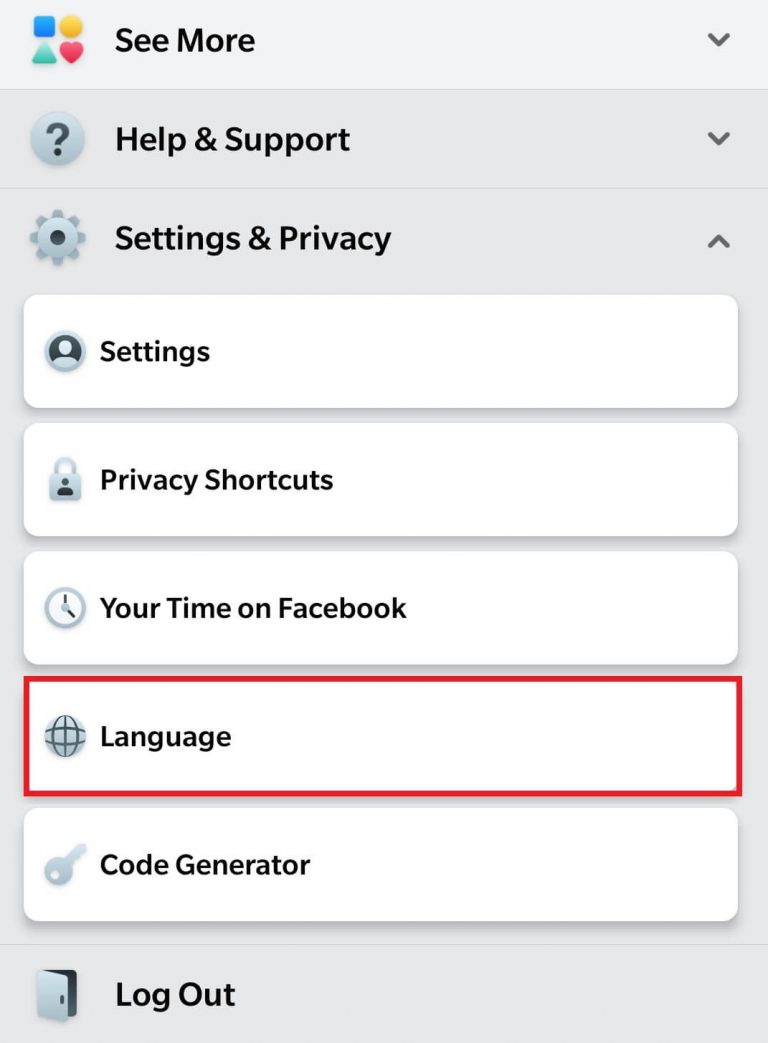 (5). Select your language, and Facebook will change its language instantly.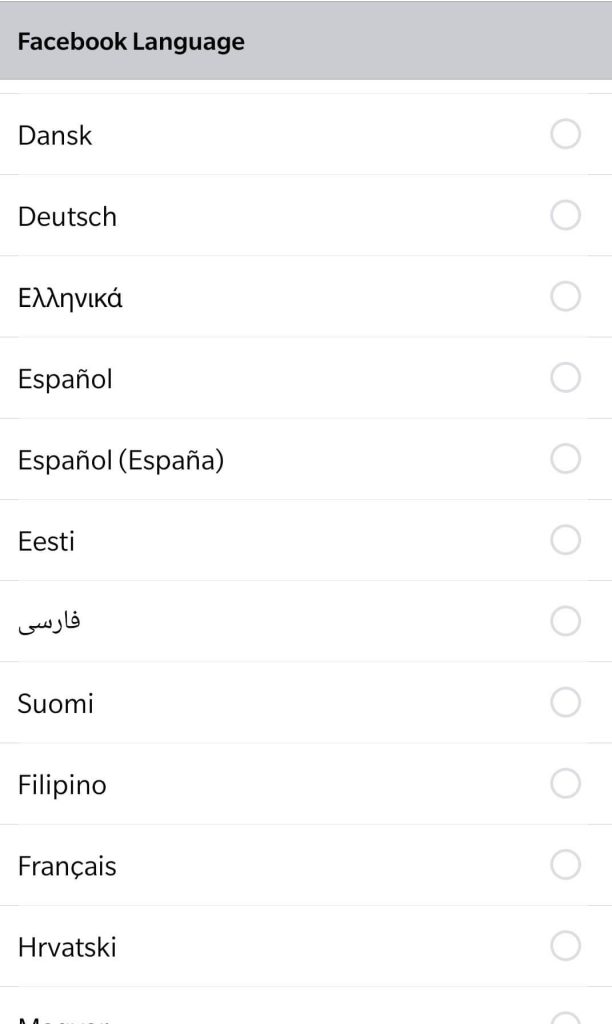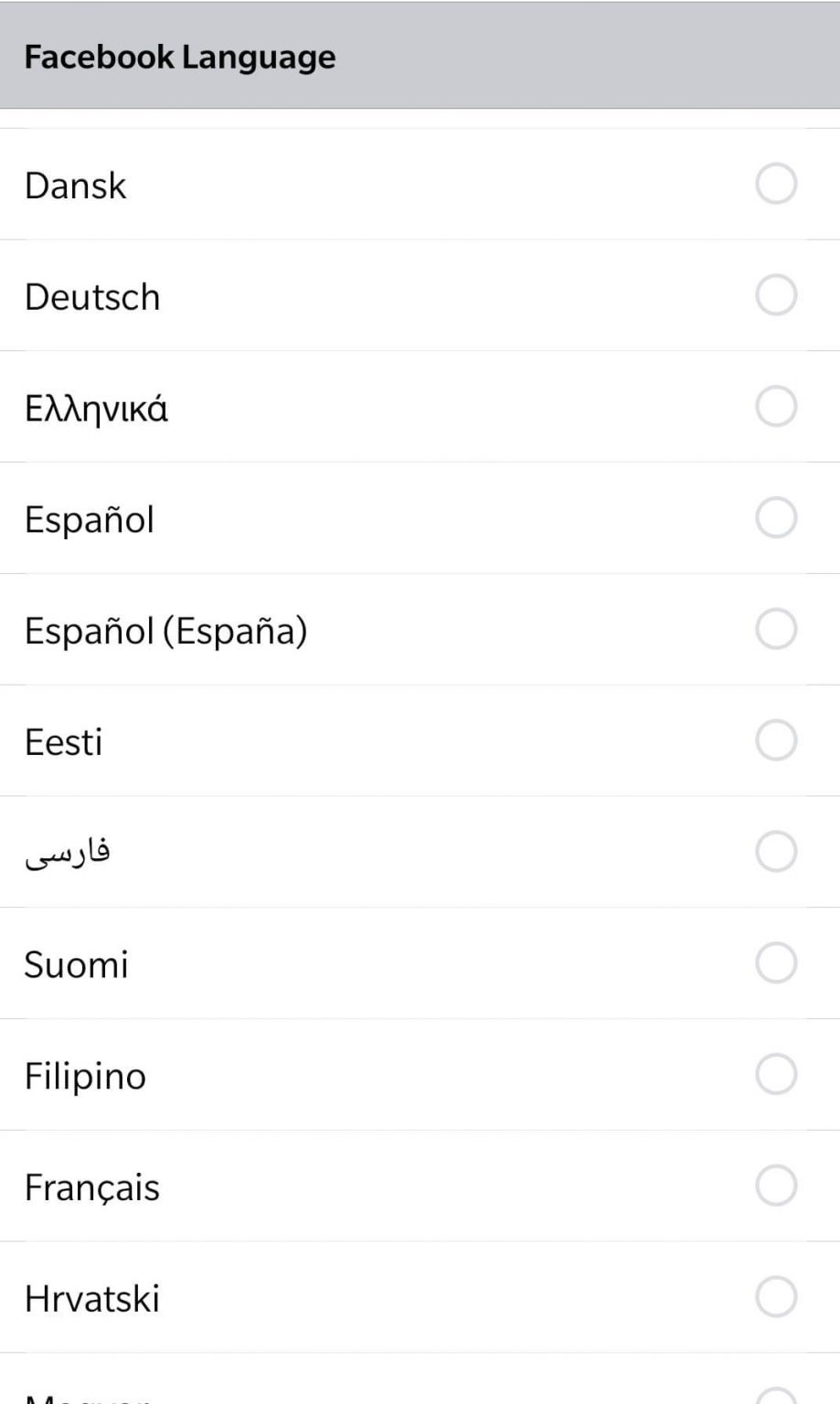 Our Opinion
That all about changing the language on Facebook. At the same time, you must be aware of the fact changing Facebook language will not change the language on messenger. Instead, you to access the messenger settings to change the language.
Have this section holds useful information? Share your feedback as a comment below. To stay up-to-date with the latest articles, you can follow us on Facebook and Twitter.
Was this article helpful?