Key Highlights
Menu Language: Customize → Settings → Game Settings → Select Language.
Commentary Language: Customize → Settings → Game Settings → Audio → Side Audio → Commentary Language.
FIFA 23 is the most awaited video game by users. The FIFA 23 game was published by EA Sports and has gained more popularity because of its high graphics and new features such as HyperMotion2 Technology. In addition, the game offers customization, such as changing language (Menu and Commentary), and more. If you prefer playing the FIFA 23 game in your native language, you can easily change it on the settings.
How to Change Menu Language on FIFA 23
If you're using PS4 or Xbox One, you can easily change language from the loading screen. Click the Flag icon and scroll until your find your desired language. Once you found, click on it to apply the changes. For those using the PS5 or Xbox Series X/S, you can follow the steps below.
[1] Launch the FIFA on your device and select the Customize tab on your main menu screen.
[2] Under Customize, choose the Settings option.
[3] Next, select Game settings from it.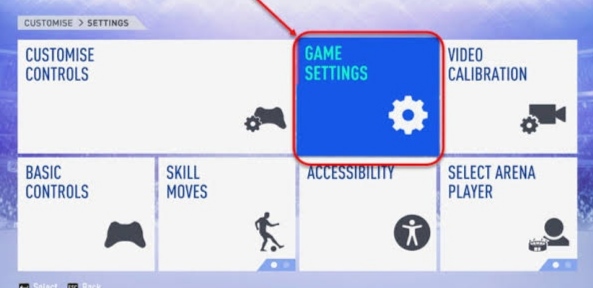 [4] Scroll down and select the Select Language option.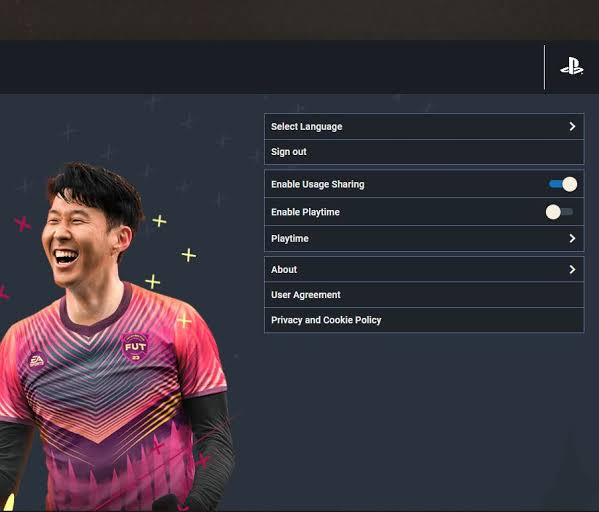 [5] Here, you can see the list of languages such as
English
Korean
Chinese
French
Arabic
Portuguese
[6] Using the A/X buttons on your controller, choose your preferred language and enjoy playing.
How to Change Commentary Language on FIFA 23
Like changing the menu language, you can change the commentary language as well. Here are the steps to follow.
[1] In the FIFA main menu, select the Customize tab.
[2] From that, choose Settings. Followed to that, select the Game settings.
[3] Under the Game settings tab, press the R2/RT buttons to navigate to the Audio tab.
[4] Then, go to 11-A-Side Audio, and you will see the options to change the Commentary language.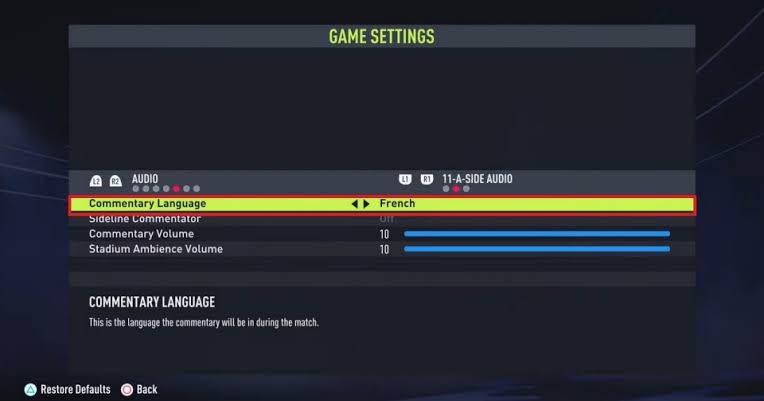 [5] Select the preferred language, which will change your commentary languages.
Supported Commentary languages on FIFA 23
English.
Dutch.
German.
Russian.
French.
Polish.
Italian.
Brazilian Portuguese.
Spanish.
Japanese.
Chinese (Simplified).
Arabic.
FIFA 23 Supported Devices
FIFA 23 game is supported on the limited number of devices. Below we have mentioned the devices that support FIFA 23, and you can purchase the game from the respective store.
Was this article helpful?