How To
How to Change Location on Badoo to Meet New People
Find new matches on Badoo by changing your location.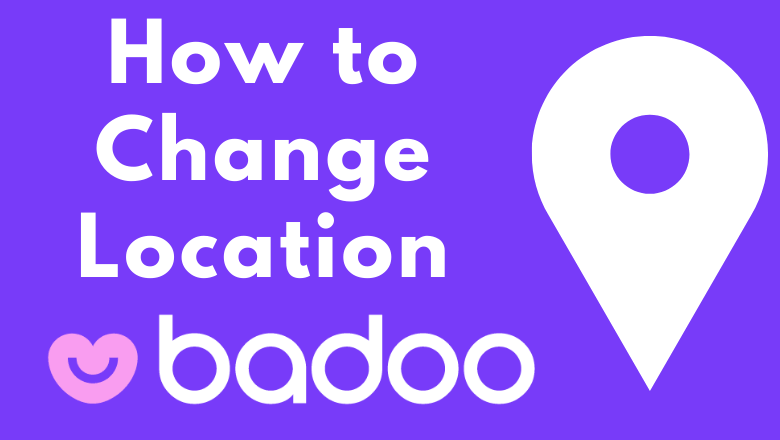 Badoo is a free dating site and app for people looking for friendship, relationship, and casual dating. It offers many special features to make it one of the best dating apps today. Location is a key part of how Badoo works. Badoo uses the phone's GPS to find out your location. If you want to meet people from other regions of the world or if you have recently moved to a new location, you might want to change the Badoo location. Since the servers are not automatically updated, you need to manually change your location to find new people close to your new location.
Badoo Location Change – Login to your account → select your profile icon → tap the edit icon next to the location → select the new location → save the location for your profile.
How to Change Location on Badoo
From the Mobile App
[1] Open Badoo app on your smartphone.
[2] Select your profile icon.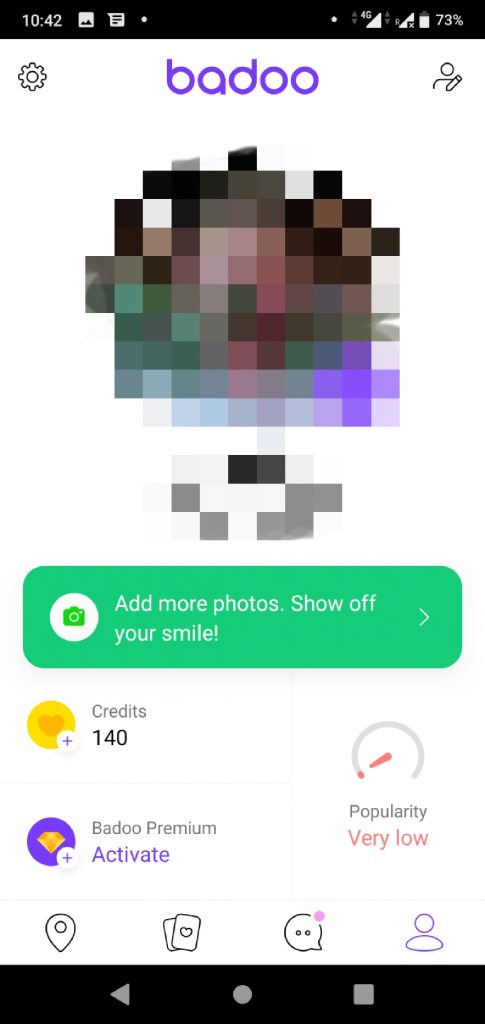 [3] Click the pencil icon next to the location option.
[4] In the Location section, select your preferred location.
[5] Now, your current location will be updated automatically.
Note – Are you interested in purchasing the premium version of Badoo? Visit our dedicated guide to get the Badoo premium version for free.
From Website:
[1] Visit the Badoo website on your browser and log in to your Badoo account.
[2] Tap your profile image located in the upper left-hand corner of the screen.
[3] Scroll down to Location and click the pencil icon to edit it.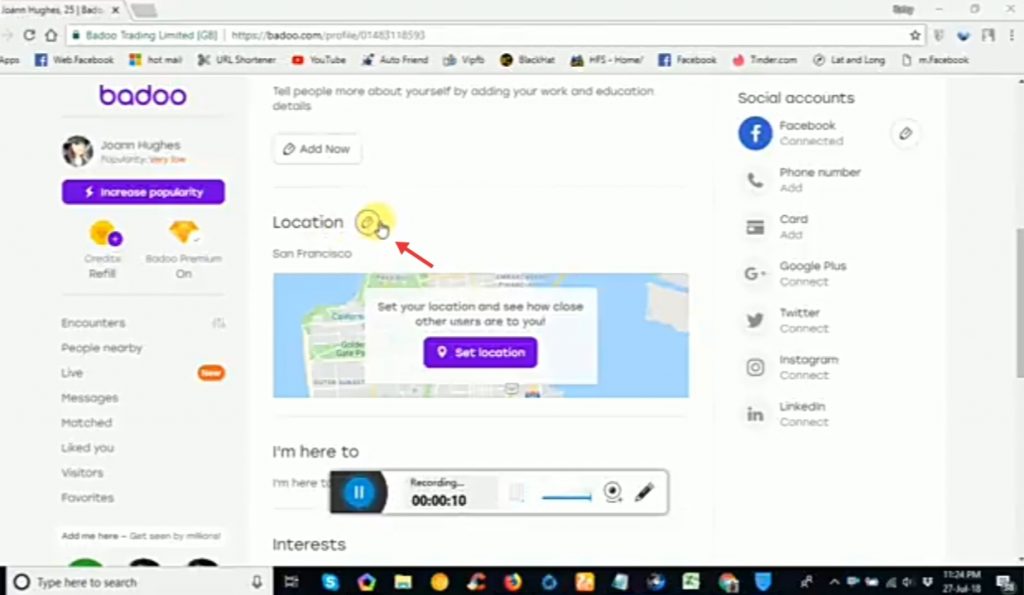 [4] In the text bar, enter the location you want to change.
[5] Click Save.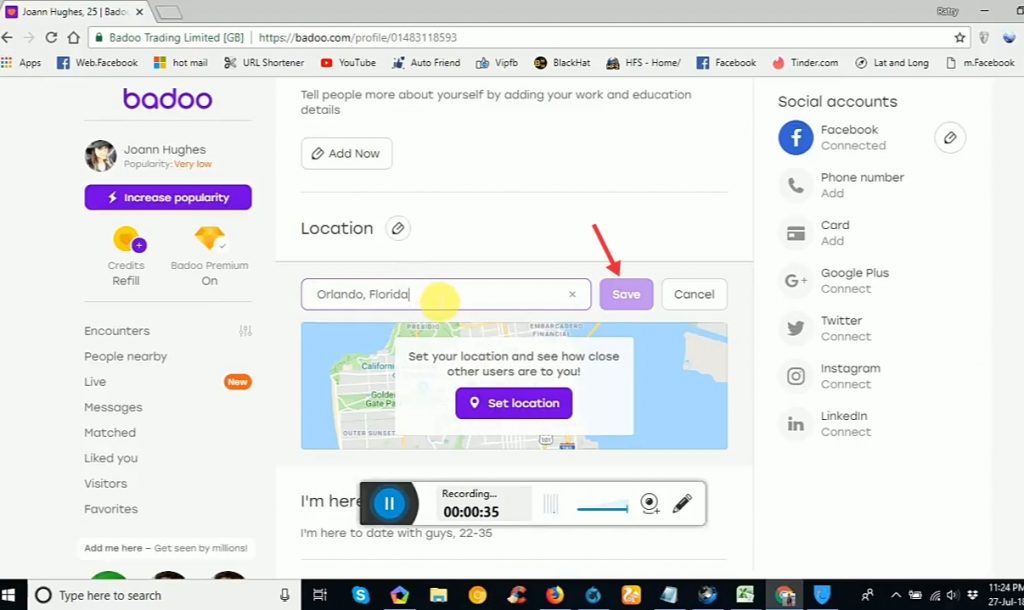 [6] Once done, your profile will update with the new location.
How to Hide Location on Badoo
Android
[1] Open the Badoo app and log in to your account.
[2] Scroll down to the Settings menu and click Apps from the list of options.
[3] Locate Badoo in your list of apps.
[4] Click Permission from the app options.
[5] Select Location and Deny permission.
iPhone
[1] Open the Badoo app and sign in to your account.
[2] Click Location Services within the Badoo settings menu.
[3] Select the option for Never or Ask Next Time. It will help not to access your location without your permission.
Frequently Asked Questions
1. How do I change the language on Badoo?
Tap the gear-shaped settings icon in the top right corner of the home screen → tap Language and Input → choose your preferred language.
3. Does Badoo delete inactive accounts?
Badoo does not delete inactive accounts. However, they can deactivate them, and users will not be able to log in.