Key Highlights
Badoo doesn't offer a free trial. But if you try to delete the account, you will be offered a Badoo Premium free access for 3 days.
Badoo is a freemium dating application that consists of millions of users worldwide. Even though it is accessible for free, it lacks several benefits compared to Badoo premium membership. If you consider subscribing, Badoo has various plans for users, from 24 hours to a Lifetime plan. Remember, there is no free trial to access Badoo Premium. However, there are some tricks to get Badoo Premium at a lower cost using promo codes and discount coupons.
In this article, you will learn the features and steps to claim a Badoo Premium free on any device.
Can You Get Badoo Premium Free Trial
Badoo doesn't provide a free trial. If you're an existing user and wish to delete the Badoo account, you may get a 3-day free trial to Badoo Premium. This trick worked for me when I tried to delete my Badoo account. So, I recommend users try this trick, which might work if you are lucky. Make sure to fill in all the profile information, including the photo, before you delete the account.
Badoo Free vs Premium
| FEATURES | FREE | PREMIUM |
| --- | --- | --- |
| View all profiles | Yes | Yes |
| Invisible mode | No | Yes |
| Chat with popular users (celebrities) | No | Yes |
| See who voted | No | Yes |
| Chat with new people | No | Yes |
| Stickers | No | Yes |
Badoo Premium Plans
Badoo offers six premium plans to users.
| PLANS | PRICING |
| --- | --- |
| 1 Day | $0.79 |
| 1 Week | $3.99 |
| 1 Month | $12.99 |
| 3 Months | $31.99 |
| 6 Months | $47.99 |
| Lifetime | $79.99 |
Tip! You can cancel your Badoo subscription anytime from your device if you feel it is not worth it or haven't got matches.
How to Get a Badoo Premium Subscription for Free
At launch, Badoo offered its premium subscription for all users. Later, it was forbidden. Here, we have shown the trick of getting a Badoo Premium subscription for free using a desktop and mobile app.
Get Badoo Premium For Free Using a Desktop
1. Open a browser, go to Badoo.com, and log in to your account.
2. Click on your Badoo username to view the account info.
3. Tap the gear icon in the top right corner, as shown in the image below.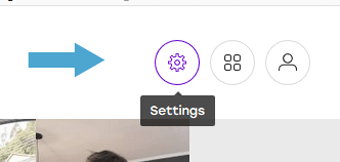 4. Scroll down to the bottom and click Delete account.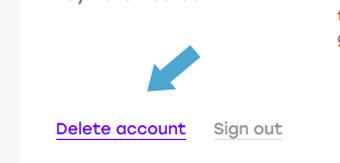 5. In the popup, select Delete your account and tap Continue.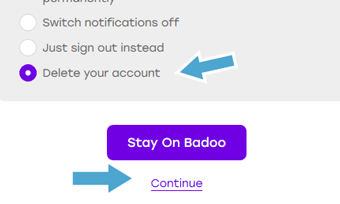 6. Now, click Get Free Badoo Premium, and you will get 3-14 days of premium subscription for free.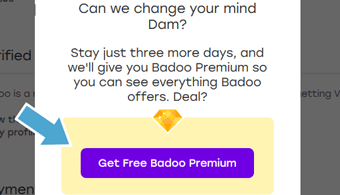 Get Badoo Premium for Free Using Mobile App
1. Open the Badoo app on your Android or iPhone. If you don't have the Badoo app, download it from the relevant app store for free.
2. Click the Profile tab in the bottom bar.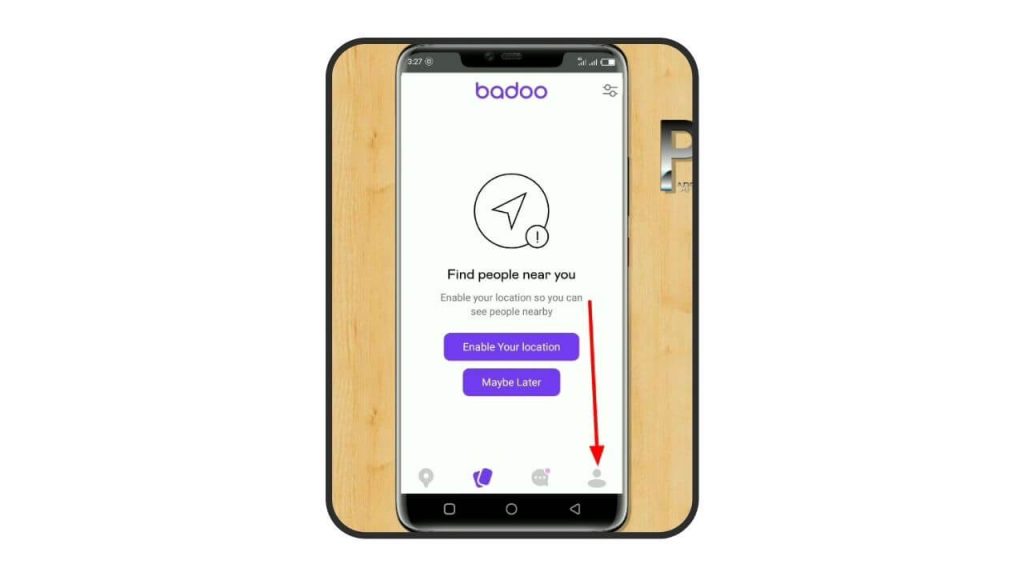 3. Click the Settings icon and select Account in the next step.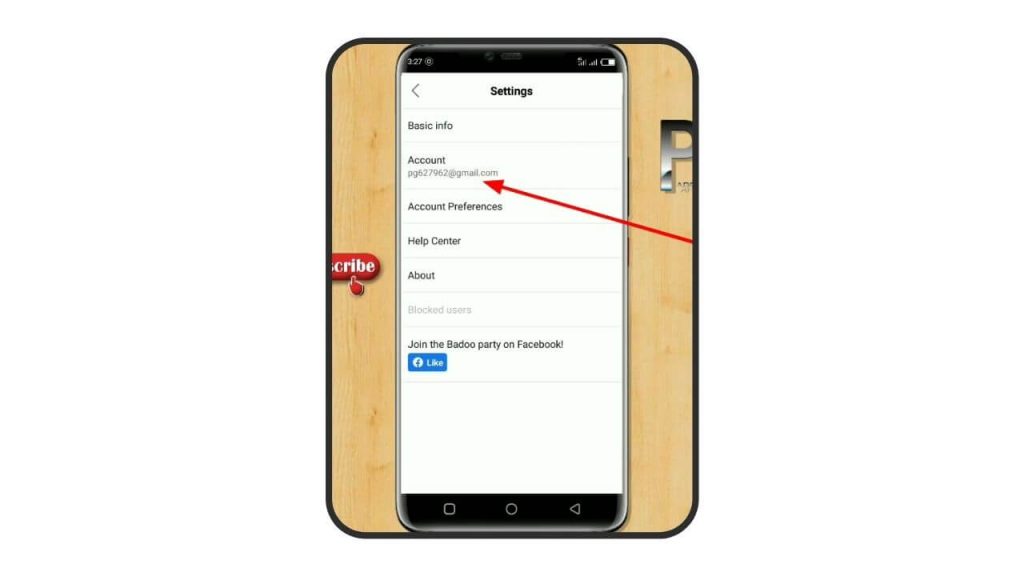 4. Ensure that your email ID is correct and tap Get Password.
5. Click on the link sent through the mail and authorize the app.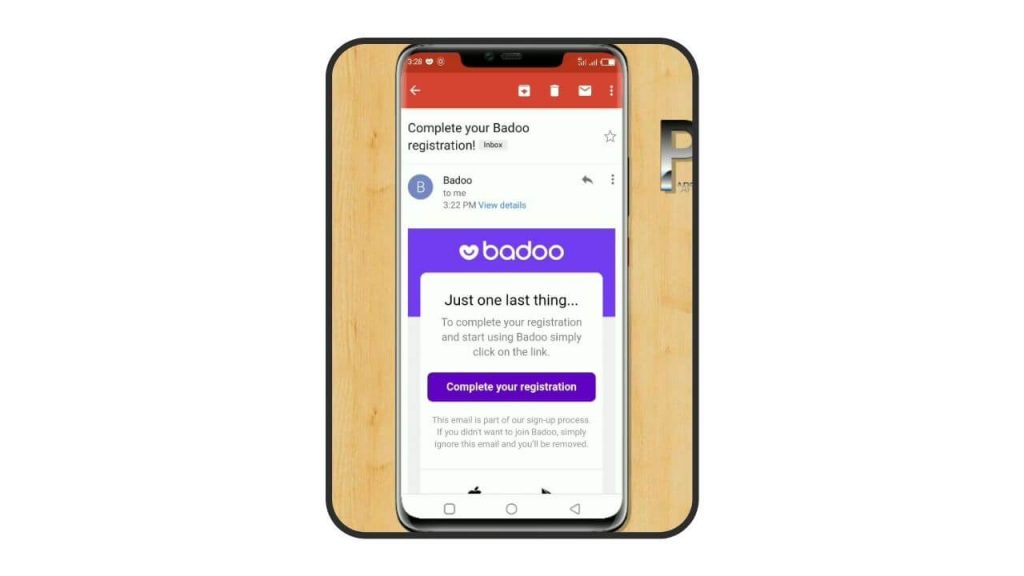 6. Tap Delete account and select "Delete your account"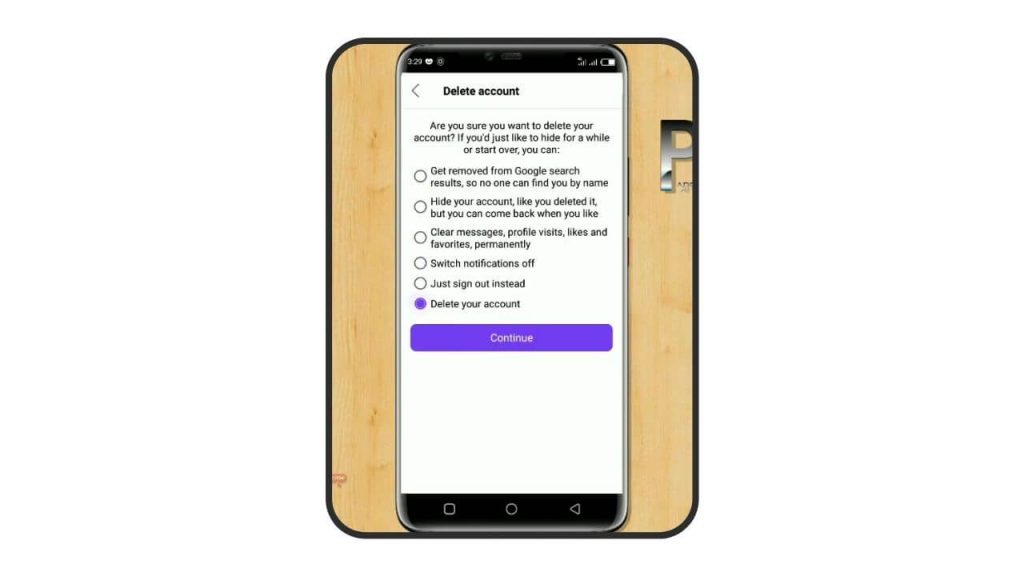 7. Now, you can see a popup showing Free Badoo Premium; click on it.
8. Depending on your account age, you will get a premium subscription from 3 to 14 days.
9. Return to the Home Screen to see that Badoo premium has been activated.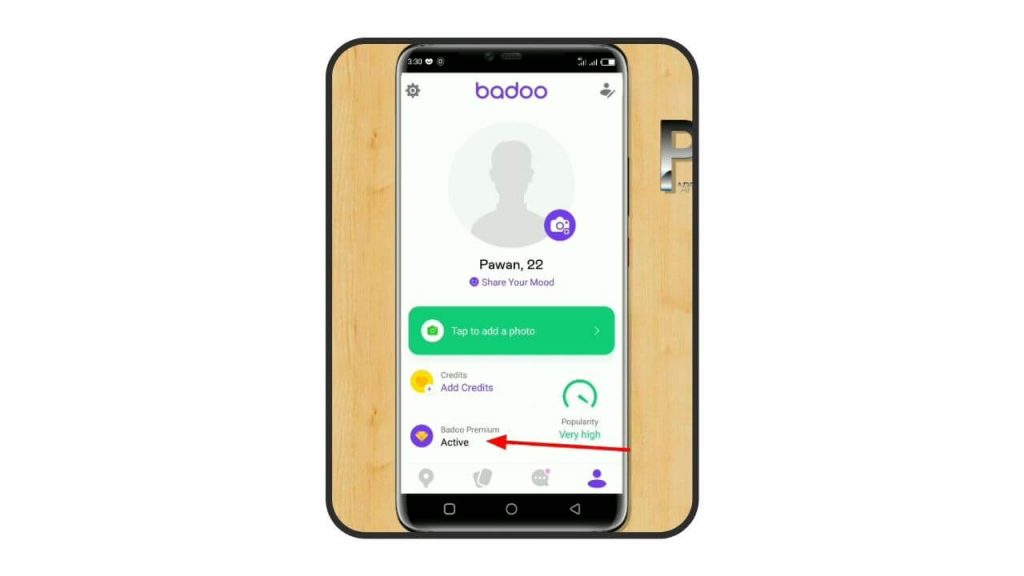 Tip! Delete your Badoo account anytime from your smartphone or desktop if you no longer need to hold it or are unsatisfied with the features.
Badoo Premium Features
By purchasing the Badoo premium, you will get the following features.
| | |
| --- | --- |
| Profiles liked you | You can see who has liked your profile based on your preferences. |
| Undo actions | If you have chosen No for a profile, you can undo the action immediately. |
| New chats | You will get the privilege to chat with the new persons on the platform who have recently joined. |
| Highlighting messages | Highlight the desired message, which will be visible to the members who see your profile. |
| Invisible mode | You can hide and still browse for the partner. |
| Unique stickers | Use the new style of stickers while you chat. |
| Favorites | Allows to view the profiles added to you as a favorite. |
| Popular users | Now, you can easily chat with the most popular users on the platform. |
You can also use Badoo premium mod apk or iOS apps on your smartphone and get Badoo premium for free. The Badoo app offers a location change option to find your partners from different places. But it might contain malware or tracking codes that the hackers might crack all your mobile data. So follow only the above legal methods to get Badoo premium for free for up to two weeks.
FAQ
Is it safe to use Badoo mod apk that offers unlimited credit?
It is completely unsafe to use Badoo mod apk. Installing the Badoo mod apk on your Android will pave the path for hackers to steal your personal information.
How to get Badoo Premium at a discount?
Badoo users can use Discount codes to activate Premium at an attractive price. These codes are mostly offered on special days like Black Friday, Valentine's Day, Thanksgiving Day, etc.
Was this article helpful?