Key Highlights
Desktop: Login → Profile Avatar icon → Account → Update → Choose payment method.
Mobile: Login → Account Overview → Update → Choose payment method.
Unlike other music apps, Spotify offers more payment options to users. When users have purchased premium plans on the Spotify app, they choose a preferred payment option. However, if you aren't comfortable with the current payment method on Spotify, you can update/change to the other whenever you need.
Prerequisites
Some important things to note before you modify the payment method on Spotify.
1. You can change the payment method only on the browser version on both PC and smartphone.
2. The updated payment method will be effective on the next billing period.
How to Change Payment Method on Spotify [Desktop]
1. Visit the official website of Spotify on your desktop browser and log in.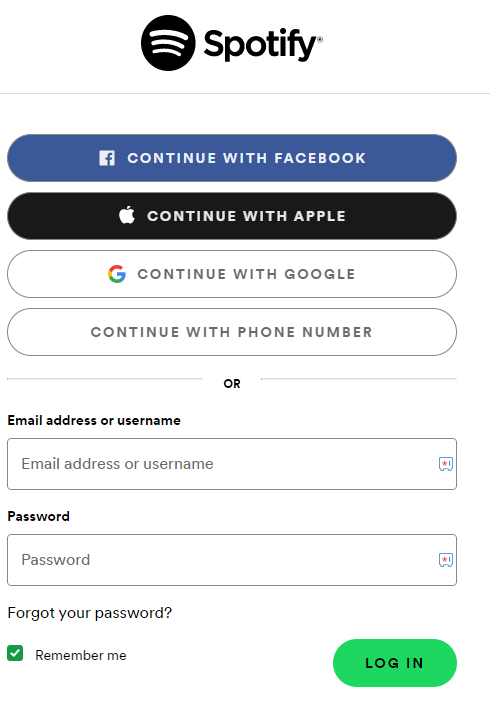 2. Click the Profile Avatar icon (top-right).
3. From the list of menus, click Account.
4. Under Account, you can see the plan you have subscribed to and payment details.
5. Now, click Update under Your Plan section.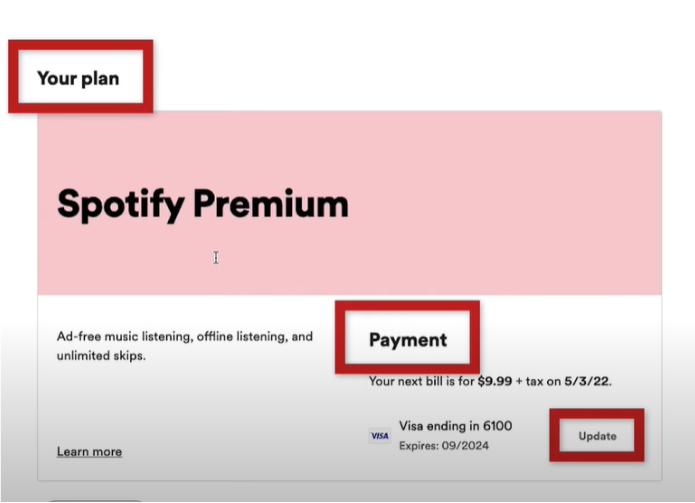 6. Choose the preferred method from the list of options and save the changes.
Tip! Get a free trial on Spotify and listen to your favorite music with an ad-free experience.
How to Change Payment Method on Spotify [Mobile]
1. Launch the Spotify website on the browser on your smartphone (Android/iPhone).
2. Login to your account with the credentials.
3. Once you log in, navigate to the Account Overview page.
4. Scroll down, and you can see the Your Plan section.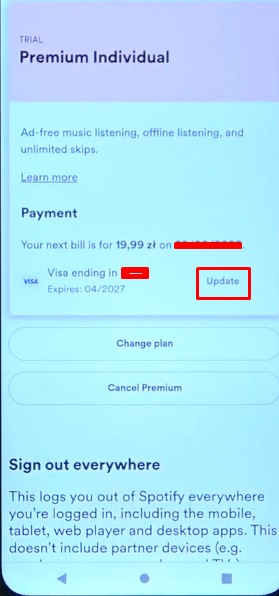 5. Tap Update and choose the preferred payment method.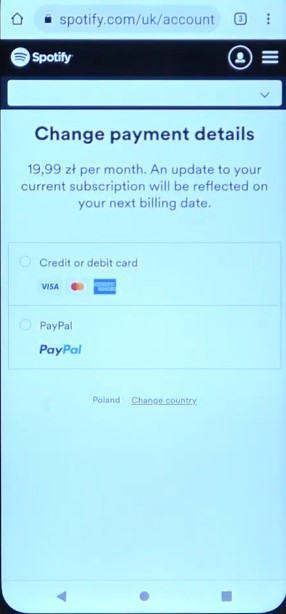 Tip! If you are unsatisfied with the premium plan on Spotify, you can cancel the subscription on PayPal if you have subscribed through it.
Payment Methods Supported by Spotify
Currently, Spotify supports six payment methods.
PayPal
Pay as you go
Gift cards
Credit/debit cards
Pay by mobile
Prepaid cards
Frequently Asked Questions
1. Will Spotify charge me if I cancel the plan?
No. Spotify doesn't charge users after canceling the plan. But still, you can use the premium features before the end of the billing period.
Was this article helpful?