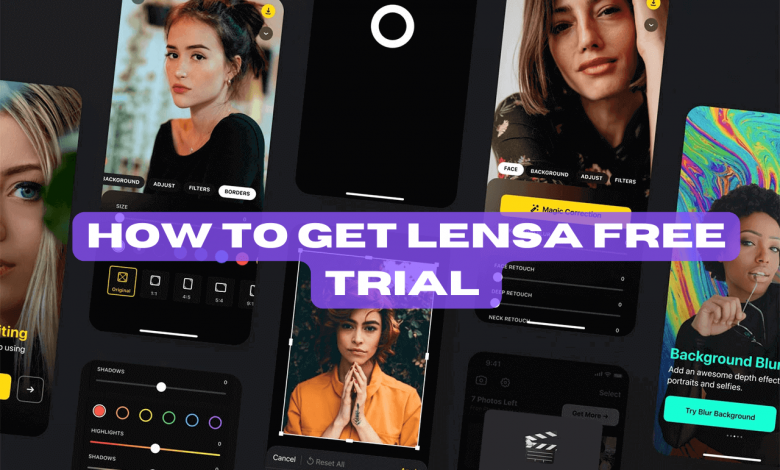 Key Highlights
Via Android & iPhone – Launch the Lensa app → choose the features → hit the Next button → tap Try Free & Subscribe → use free tools.
Lensa AI is a famous app that allows you to edit pictures, selfies, and more. It offers many features for its users, like adding filters to images, removing backgrounds, image blurring, editing or retouching, etc. It has numerous editing tools that will enhance your photo in no time. Lensa AI offers 7 day free trial for its users, and thus one shall give it a try on its features without any cost. After the free trial, you need to purchase a subscription plan. If unsatisfied with this platform, you can cancel the subscription plans anytime.
How to Get Lensa Free Trial for 7-Days
If you wish to use the Lensa app features for free, you can try these procedures and get 7 days of free access on your Smartphone.
1. Launch the Lensa app on your iPhone or Android smartphone.
2. Once the app gets loaded, tap the Next button on its first page.
3. On the following screen, you will see Magic retouch, Replace Background, Apply Style options, Advanced Editing, etc.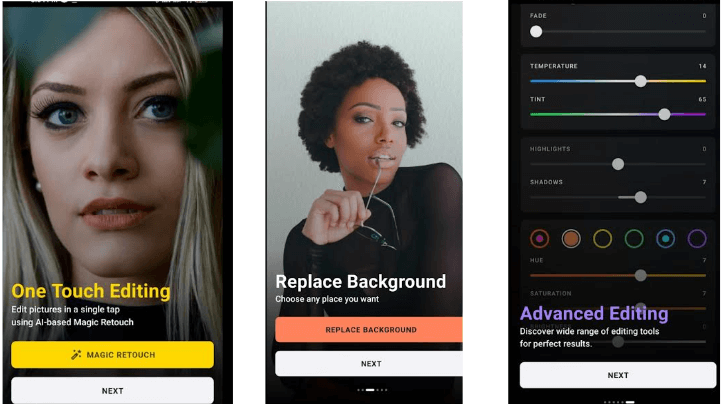 4. If you wish to use it, select the button to apply it to your photo and tap Next to proceed.
5. Then, tap the Try Free & Subscribe option after seeing the 7-day free trial screen.
You can also tap X to close the offers.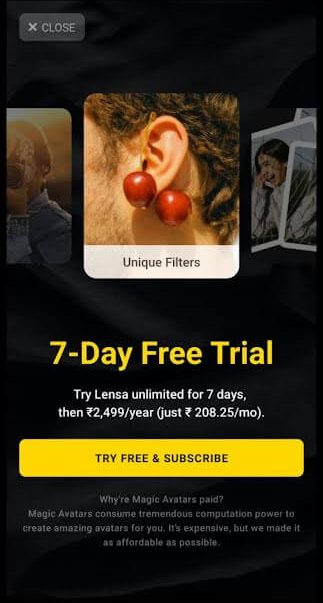 6. Now, you will see many options to make paid Magic Avatars.
7. If you wish, you can purchase or use its free tools features.
Note: If you want to give a try on a professional-level photo editing app, you shall avail the Picsart Free Trial for 7 days or more.
How to Cancel Lensa Subscription
If you dont like the features of the Lensa app or have found the best photo editing apps for iPhone or Android, then you can cancel Lensa's subscription at any time to avoid getting charged.
From Android
1. Launch the Google Play Store from your Smartphone.
2. Then, select the Hamburger menu → Subscriptions option.
3. Under subscription, choose Lensa: Photo/Pictures Editor app.
4. Scroll down and tap the Cancel Subscription option.
5. Confirm your decision and choose any reason for canceling your Lensa subscription.
6. After choosing the reason, your subscription will get canceled.
Via iPhone
1. Unlock your iPhone and navigate to the Settings option.
2. Then, tap your Name icon to launch your Apple ID profile.
3. Under the Profile tab, choose the Subscription menu.
4. Select the Lensa: Photo/Picture Editor app from the app lists.
5. Scroll down and hit Cancel Subscription Option.
6. At last, confirm your cancellation and tap the Cancel button.
Note: Alternatively, launch App Store → hit Profile → tap Subscription → choose the subscription you wish to cancel → click Cancel Subscription.
On Website
1. Launch your preferred web browser and visit the Lensa website.
2. Then, log in to your account by inputting valid credentials.
3. Now, navigate to your Profile or Account section.
4. Choose Subscription from the available option.
You can also choose Billing or any other option related to cancellation.
5. Confirm and tap the Cancel button to cancel your subscription.
Note: You can also send an email request to the Lensa team at [email protected] and cancel your subscription.
FAQ
Is Lensa app safe to use?
Yes, the Lensa app is completely safe to use.
What is the annual cost price of Lensa?
Lensa costs 29.99/year or $7.99/month.
Was this article helpful?