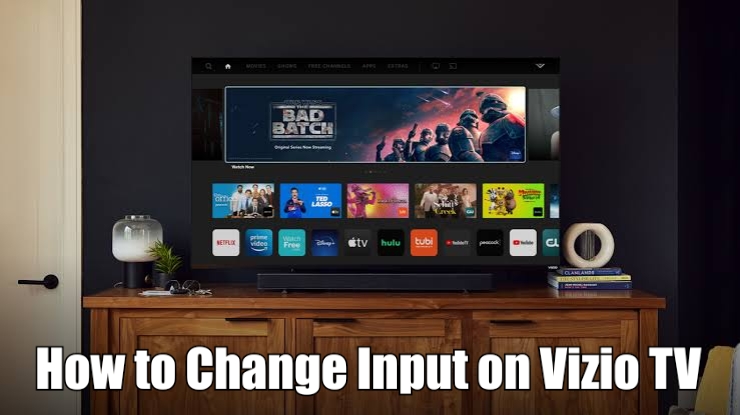 All the models of Vizio Smart TVs come with a port for HDMI, VGA, RCA, and USB connections. If you have connected multiple devices, you need to change the proper input source on your Vizio TV to watch the appropriate content. For that, Vizio TV presents a straightforward option, and you can access it easily with the remote.
How to Change Input Source on Vizio TV Using Remote
[1] On your Vizio TV remote, press the INPUT button in the upper left corner.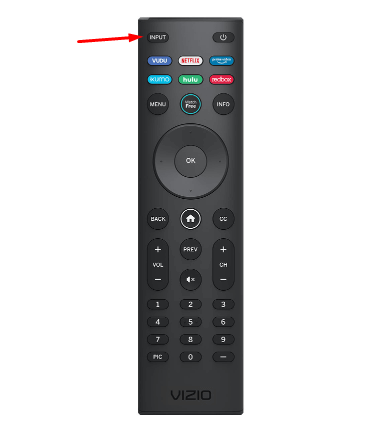 [2] The input menu will open on your TV screen.
[3] With the help of the Up and Down arrow keys on your remote, choose the Input you want.
[4] After choosing the input, press the OK button.
[5] That's it. The output of the selected source will appear on the TV.
How to Change Input Source on Vizio TV Without Remote
Instead of a remote, you can also use the buttons that come with the TV. Most of the latest models of Vizio TVs have a dedicated button to change the input source.
[1] On the back side of your TV, locate and press the Input button.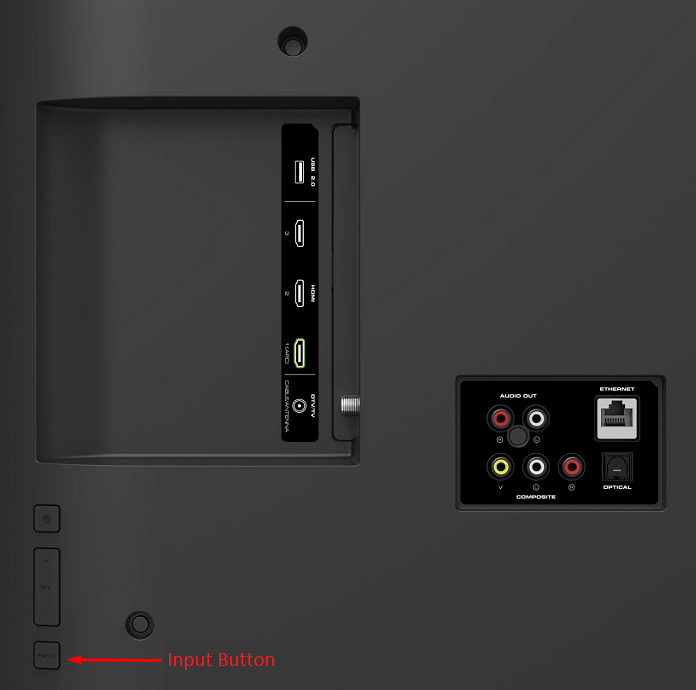 [2] TV will display all the connected devices.
[3] With the help of navigation keys, choose the Input source you want.
Change Input on Vizio TV Using Smartphone
If you have lost the remote control, you can use the smartphone to control your TV. For that, Vizio offers a dedicated app called VIZIO Mobile. It is available on Google Play Store and App Store for free.
[1] Turn on your Vizio TV and ensure it is connected to a WiFi network.
[2] Now, connect your smartphone to the same network.
[3] Launch the app and go through the on-screen instructions.
[4] Choose your Vizio TV name, and the app will display the remote control option.
[5] Choose the Input option and select the source you want.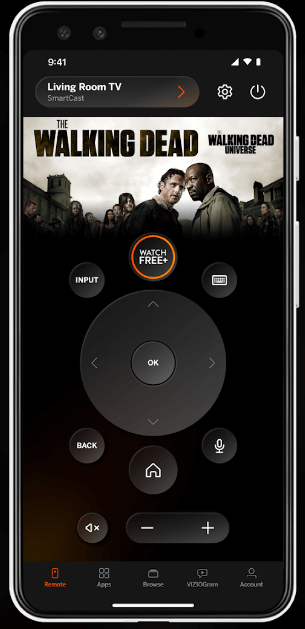 Tip! General solutions to follow whenever Vizio TV won't turn on properly.
Choose a Default Input Source on Vizio TV
You can configure the TV to display a particular source as a default one whenever you turn it on the TV.
[1] First of all, choose the power source that you want to use as the default one.
[2] Now, press the Input button on your remote.
[3] Navigate to the Previous Input option and select it.
Now, your TV will display the input source you used before turning off the TV. By doing this, you can avoid seeing the SmartCast interface while turning on the TV.
Was this article helpful?