Most of left our Gmail messages unnoticed as there we receive a lot of promotional and social emails. If you leave all those messages for a long time, the memory consumed by the Gmail app will reach its maximum and won't use the app. To avoid this, many Android users will delete the promotional and social emails the moment after they received it. If you are not one of them, you need to delete all emails at once on Androids smartphones to free up the memory.
On Android smartphones, Gmail is the pre-installed email application. Everyone is using the Gmail app as it easy and simple to use. Unfortunately, there is an option to delete all emails at once on Android or iOS smartphones. But there is a workaround to do it.
How to Delete All Gmail Emails at Once on Android smartphones and tablets?
(1) Open the Gmail app on your Android smartphone.
(2) If you are managing more than one email, go to All inboxes.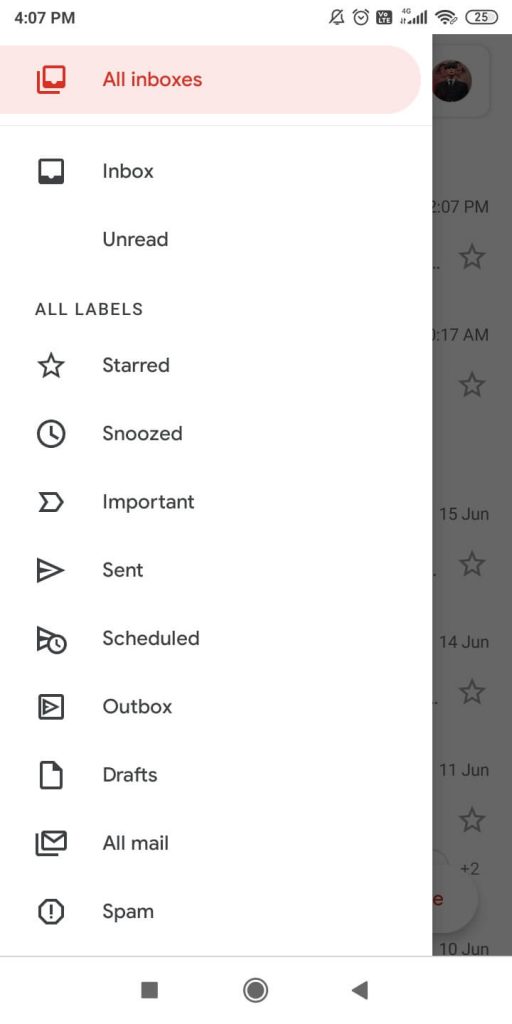 (3) Press and hold the email that you want to delete. Now, the email will be selected. You can also select the email by tapping on the profile icon.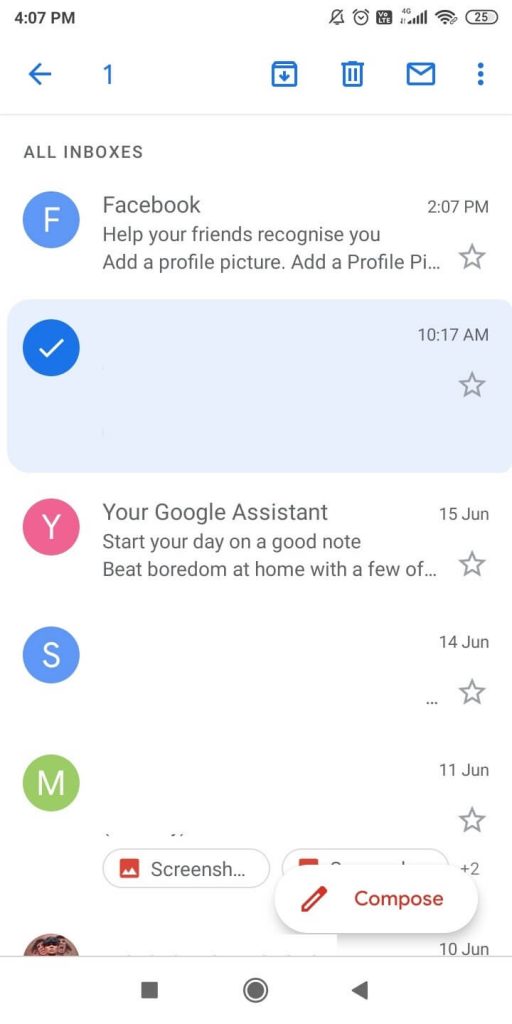 (4) Select all the emails that you want to delete by tapping on them.
(5) When you are done selecting, click the Delete icon on the top of the screen.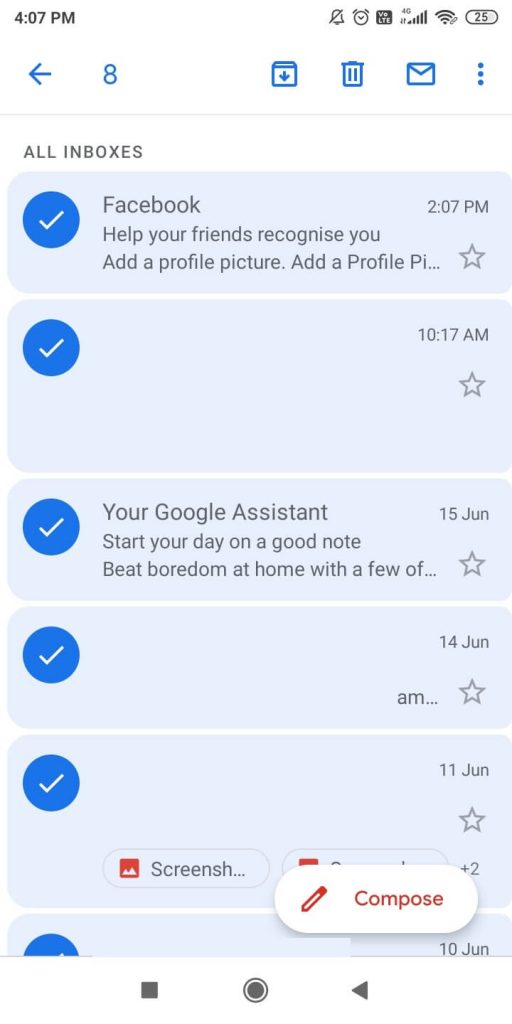 (6) All the selected emails will be deleted.
How to Customize the Delete Emails feature on Gmail?
Many of us feel lazy to delete the emails as we need to select and then delete it. In the Gmail app, you can customize the delete feature to your preference to delete the promotional emails quickly. In this way, you can delete the promotional and social emails without storing it for a long time.
(1) Open the Gmail app and click the three-lined icon.
(2) Scroll down and tap on the Settings option.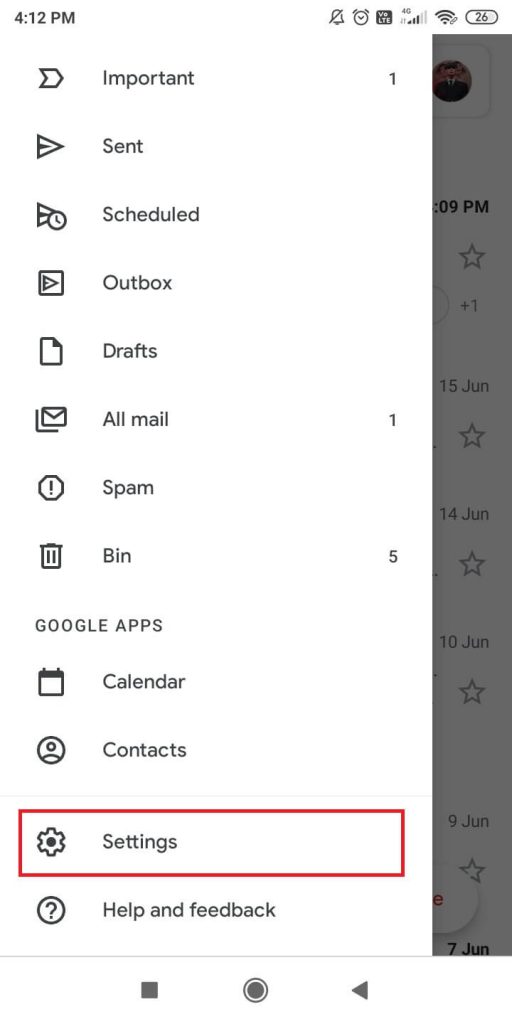 (3) On the Settings screen, click General settings.
(4) Under General Settings, choose the Swipe actions option.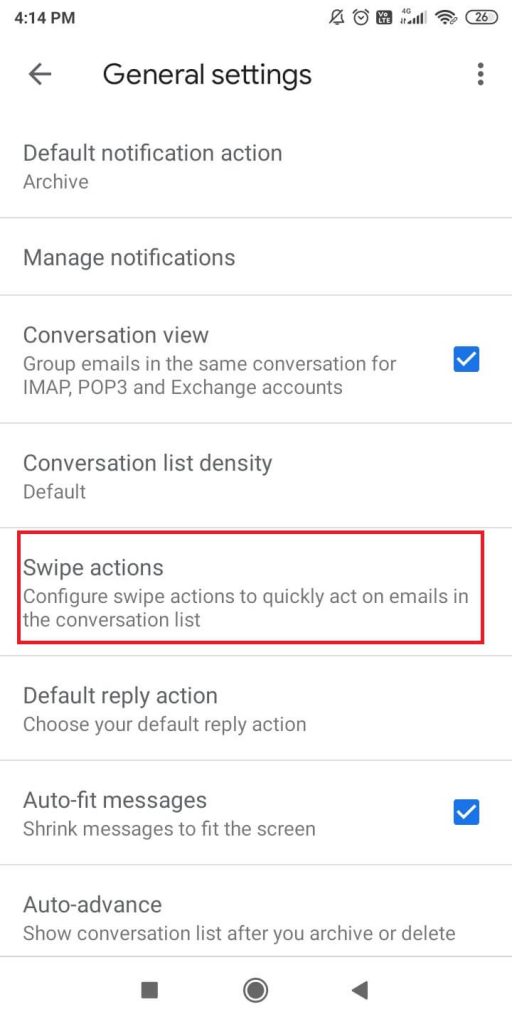 (5) Click the Change button corresponds to the Right or Left swipe.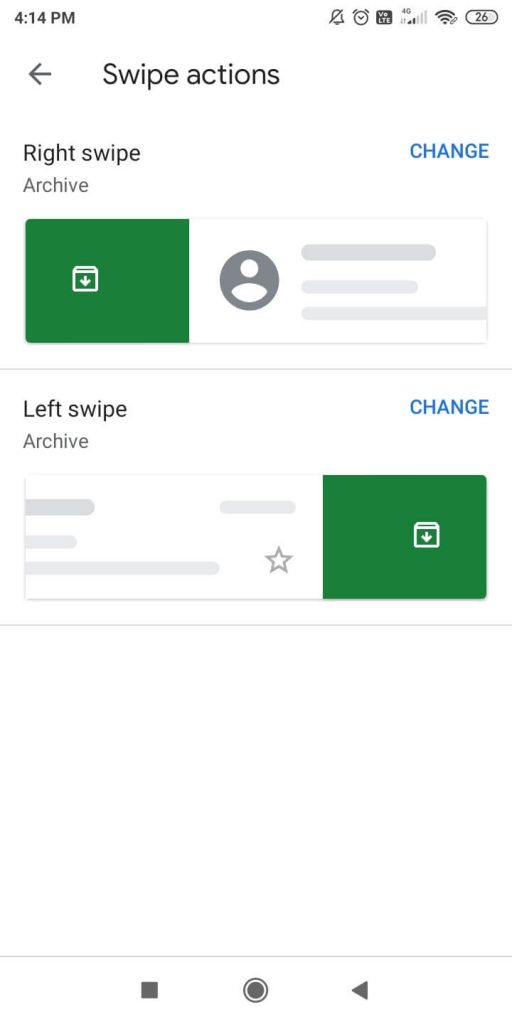 (6) Choose the Delete option on the pop-up displayed. You can also set both swipes to the Delete option.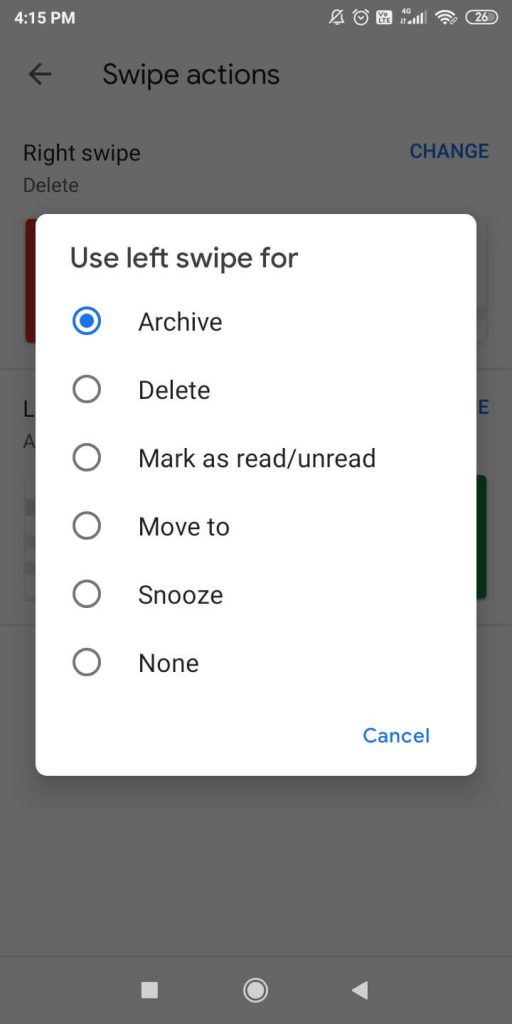 (7) After this, you just need to swipe right or left to delete the email.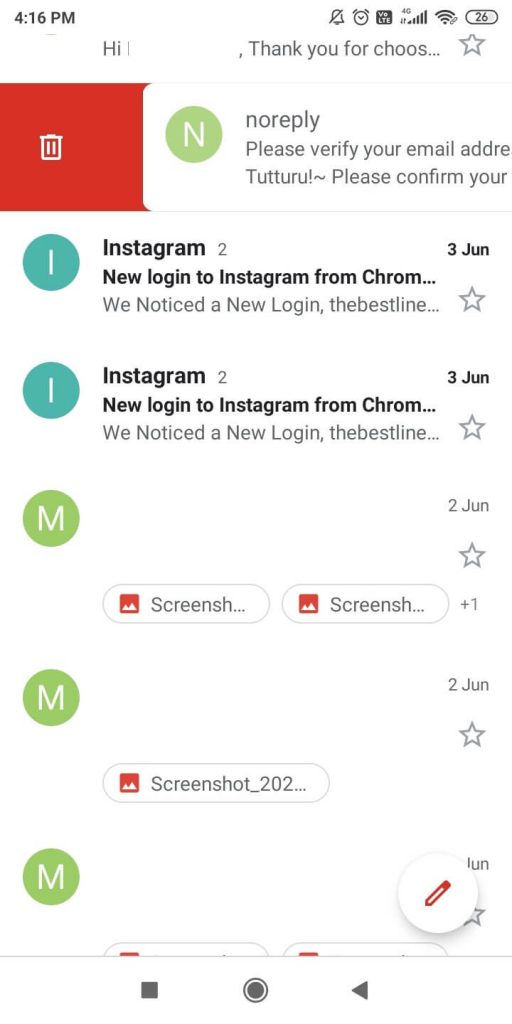 By doing this, you can delete the unwanted emails instantly and avoid storing them.
Techowns Tip: How to Block mails on Gmail?
This is how you delete all emails at once on Android smartphones using the Gmail app. Use the second method to delete the email quickly. If you need any assistance in the Gmail app, tell us in the comments section.
Follow our social media profiles, Facebook and Twitter to get more updates about Android.
Was this article helpful?