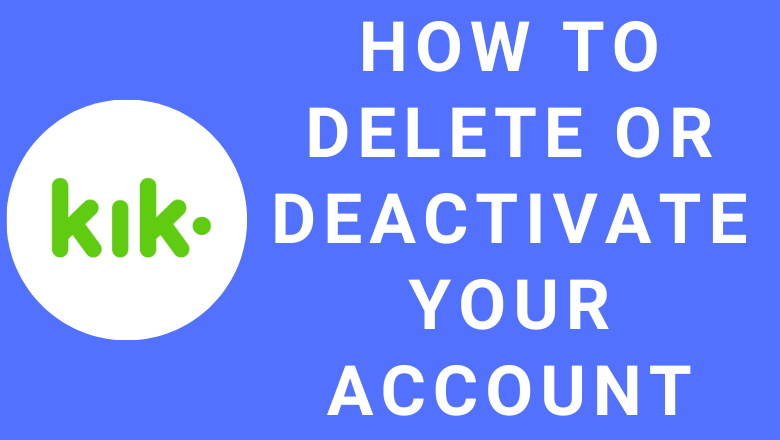 Kik messenger is a free instant messaging mobile application developed by a Canadian company named Kik interactive. It is available for both Android and iOS operating systems. When you decided to not use the Kik application anymore, you can delete the account just like how you do in some other applications.
There were days when Kik is highly notable for its privacy, cross-platform compatibility, and ability to chat. But it has become unfamiliar due to the emergence of WhatsApp. Most of them have switched to WhatsApp because of its advanced features. In such a case, deleting the account is much necessary.
Here are some of the reasons to delete your Kik Account:
Exploitation and online threats
Lack of parental control
Poor privacy
Users cannot verify identities
Lack of transparency
Lots of safer messaging app
How to Delete a Kik Account Permanently
To delete your Kik account, you should remember the email account which you used for creating the account. You can't delete your account without providing the email id and username.
(1) On a web browser, visit the Kik account deletion portal.
(2) Enter the email address and the username associated with your account.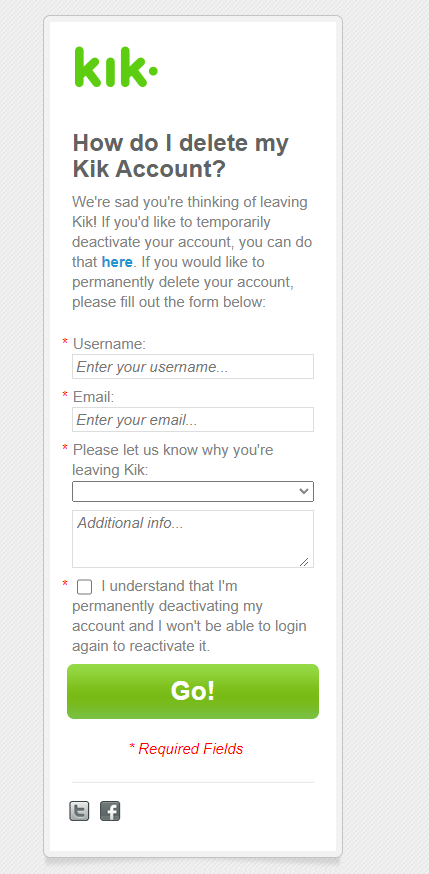 (3) It will ask for a reason why you leave the platform. Provide a valid reason.
(4) Select your confirmation by clicking on the box stating you are permanently deleting your account.
(5) Click Go.
(6) You will receive a link through the mail. Open the mail and click the link to delete your account permanently.
How to Deactivate a Kik Account
If you just want to take a break and don't want to delete the account, you can deactivate it temporarily. You can reactivate it once you are ready to use it.
(1) Open Kik Account deactivation portal in the browser.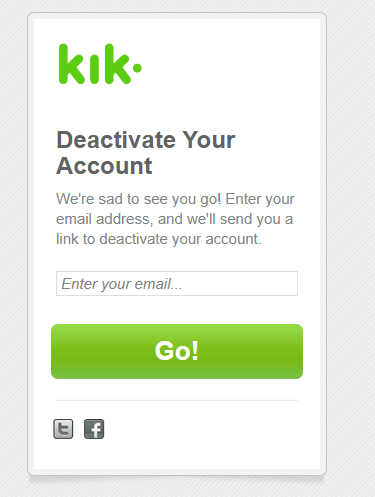 (2) Enter the proper email address and click Go.
(3) You will get a deactivation email. Click the link on the mail to deactivate your account temporarily. To reactivate it, you just need to sign in back using the app.
Related – How to Delete Tinder Account
By deleting your account, you can no longer able to access your account. You will not receive any messages or emails related to Kik. At the same time, your profile will be removed from all contacts whom you had contacted.
Use the below comments section to mention your feedback and queries related to this guide. Follow our Facebook and Twitter pages to stay connected with our tutorials.
Was this article helpful?