On the verge of creating a Channel on WhatsApp, you may end up having a WhatsApp Channel that you don't like anymore. Whenever you do not want to pursue the Channel on WhatsApp, you can delete the Channel. In addition, you can also delete the Updates on your Channel if that doesn't suit your Channel Idea.
WhatsApp Channels come with various customization and editing options for better handling. The Delete option is highly useful when you can't manage or continue the channel. Deleting the Channel will remove the channel permanently from the directory.
We have included the easiest steps to delete your WhatsApp Channel. You can also find the information on deleting the updates on WhatsApp Channel.
How to Delete Channels on WhatsApp
No new user can find your Channel on WhatsApp after deleting the channel. Your followers can still look at the past updates on the Channel.
1. Open WhatsApp on your Android or iPhone or go to the WhatsApp Web site on your PC.
2. Move to the Updates tab on your Smartphone or select Channels on PC.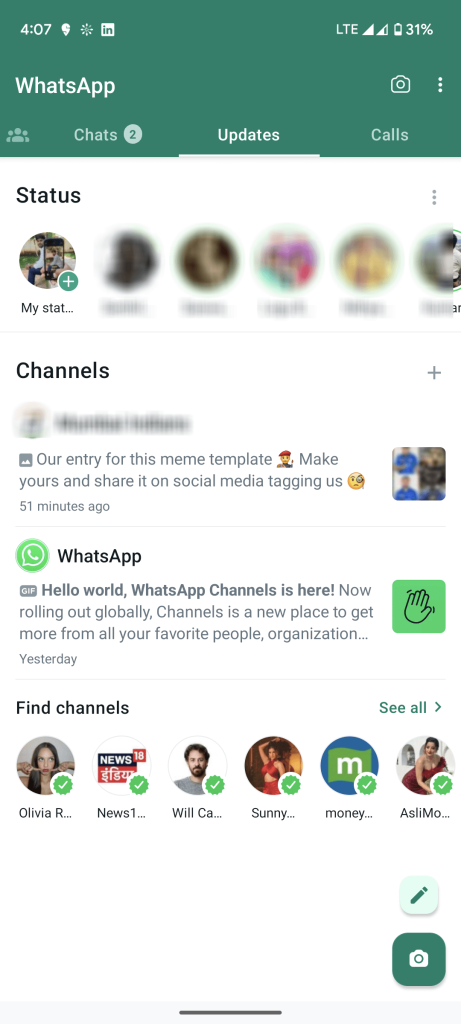 3. Head to your WhatsApp Channel and select the Channel to open.
4. Click the Channel Name and select Delete Channel.
5. Again, click Delete to delete the Channel on WhatsApp.
6. WhatsApp prompt for Phone number. Provide your Phone number and select Delete to confirm the deletion of the Channel.
Once the Channel is deleted on WhatsApp, you will get a message stating that "You deleted your Channel" on your screen.
How to Delete Channel Updates on WhatsApp
It is quite common for anyone to make mistakes while sharing the Update. Now, you have an option to delete the Update on your Channel. You can also delete the Update when things go in unexpected ways and avoid reporting the WhatsApp Channel by followers.
1. Navigate to your Channel on the WhatsApp.
2. Select the Update that you want to delete.
3. Click the Delete icon at the top and select Delete to delete the Update on your Channel.
When you delete the Update, you will get a prompt "You deleted this update" on your screen. The followers can able to see that you have deleted the Update on your channel. In the case of Media File Updates, your followers can still access them on their devices even after deleting them. It is because they have stored the photo or video in their local storage.
FAQ
Is it possible to delete Updates on WhatsApp?
Yes. You can delete the Updates on your WhatsApp channel up to 30 days after posting it. You have to select the Update and tap Delete to delete the Update.
Was this article helpful?