Apple
Apple Watch
How To
How to Setup and Use Gmail on Apple Watch
Get your Gmail notifications on your Apple Watch.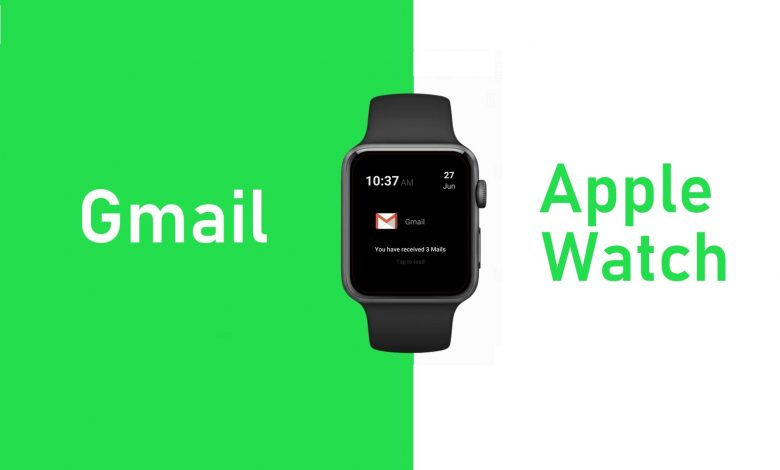 Apple Watches are the best and the most advanced smartwatches available right now. When paired to iPhone, Apple Watch possibilities are endless, you can even make a payment using Apple Pay. One of the best things about the Apple Watch is that it will display all your iPhone app's notifications even though the app is not installed on Apple Watch. Even iOS users will have iCloud mail as their personal mail, and Gmail or Outlook as their professional mail. Apple Mail is a built-in app on Apple Watch, but other mail services are not. If you want to use Gmail on Apple Watch, this write-up will help you.
Note: As of now, the Gmail app is not available for any Apple Watch Series like Series 3 and Series 5. You need to do some workaround to get the job done.
How to Use Gmail on Apple Watch?
If you want to use Gmail on Apple Watch, you need to have the Gmail app installed on your iPhone. Make sure that your Gmail account is active.
(1) Open the My Watch app on your iPhone paired to your Apple Watch.
(2) Tap on the Notifications option.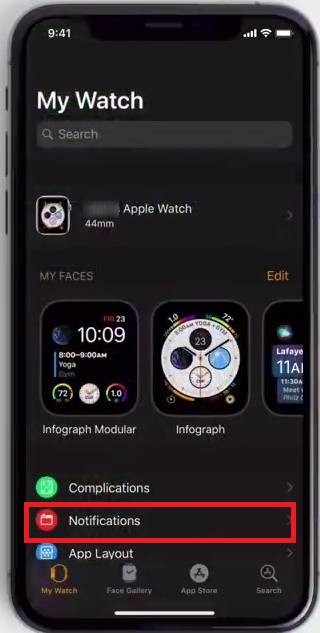 (3) All the apps that you have installed on your iPhone will appear. Choose the Gmail app.
(4) Turn on the Allow Notifications toggle.
(5) After this, whenever you receive an email to your Gmail app, the notification will appear on the watch's face.
(6) Since the app is not available for Apple Watch, you can't read or reply to the mail via Apple Watch.
WristMail for Gmail on Apple Watch
If you are desperate to use the Gmail app on Apple Watch, you can do that, but it is not an official way and we won't recommend this. In the App Store, you can find the app, WristMail for Gmail. It is a paid app that costs $1.99.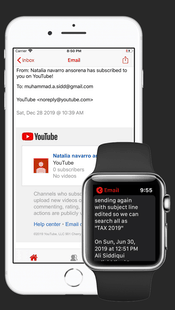 You have to install the app and sign in with your Gmail account. Through this app, you can read the email and reply to them through Apple Watch. But the app's developer and the app is not a standard one. Using third-party apps for your important information like Gmail will lead to privacy threats. Install the WristMail for Gmail at your own responsibility.
If you are not a fan of Gmail, you have a lot of options to access your mail on the Apple Watch. Apps like Airmail, Canary Mail, Spark Mail, and Zoho Mail are available for Apple Watch.
Airmail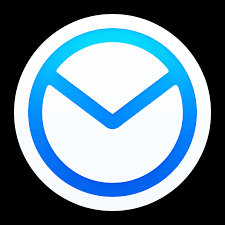 Airmail is a free mail app designed specially for iPad. The mail app is available on iPad, iPhone, and Apple Watch. Using the Airmail app on your Apple Watch, you can read, reply, archive your email conversations. In the Airmail app, you can add as many email accounts as you want and manage them in one place. You can also dictate responses with voice commands. The best thing about the Airmail is that you can add it as a complication in all the compatible watch faces.
App Store Link: Airmail.
Canary Mail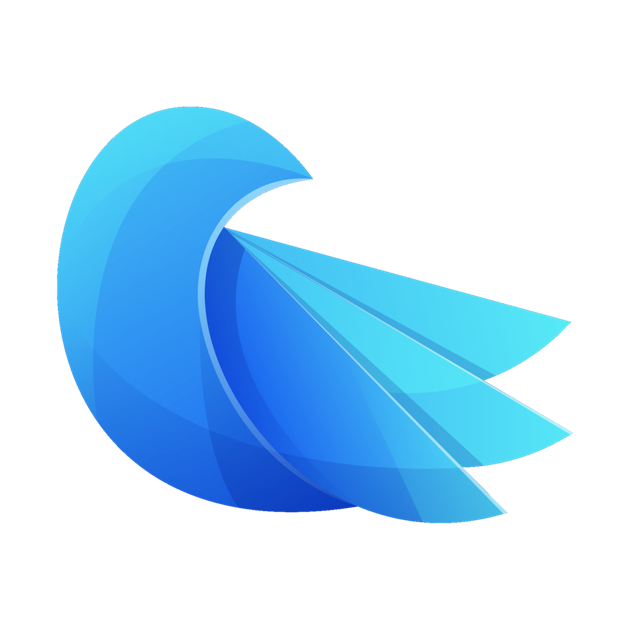 Canary Mail is one of the best email apps for Apple devices. You can install the Canary Mail app on iPhone, iPad, Mac, and Apple Watch. All the mails in the Canary Mail are end-to-end encrypted with PGP support. In Canary Mail, you can add email accounts from Gmail, Yahoo Mail, Outlook, and more. Canary Mail is also featured with dark mode.
App Store Link: Canary Mail.
This is how you use Gmail on Apple Watch. Someday, the app will be available for Apple Watch. Wait for that day. If you are eager to use Gmail, use Wristmail for Gmail or any other mail app. Share your thoughts in the comments section below.
Follow our social media pages, Facebook and Twitter to get more updates.
Was this article helpful?