Emails are the best way of communicating between individuals or a group of people. An email is considered as a confirmation or proof when it comes to business. Earlier, email was accessible using a computer but nowadays with the smartphone in your hand, you can access emails whenever you want. Email apps are available for all devices to send and receive emails. If you are using an iPhone, then you will get a default mail app installed. Apart from the default Apple mail app, you can install the best email apps on the iPhone to keep yourself notified.
Best Email Apps for iPhone
Here are the best email apps for iPhone which you can use:
Microsoft Outlook
Gmail
Canary Mail
Airmail
Spark
Polymail
iCloud Mail
Unibox
Yahoo! Mail
Edison Mail
Microsoft Outlook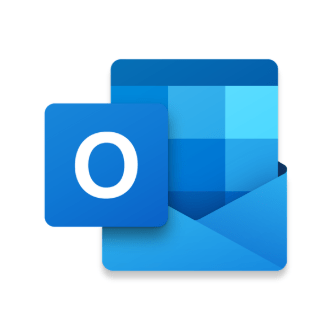 Microsoft Outlook is a perfect and well-supported Email app for iPhone and iPad devices. It is a convenient mobile app that makes it easy to bring all your email messages, attachments, contacts, and all your calendar schedules in one place. It has good integration with OneDrive, Dropbox, and other cloud apps to view and attach your files, without downloading them. Outlook on iPhone requires Microsoft account or Office 365 subscription.

Gmail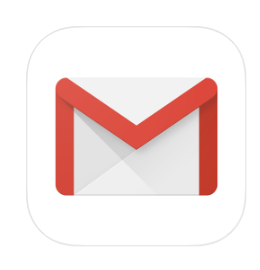 Gmail is one of the best email apps for the iPhone. It is a free mail app to send and receive emails to others. Apart from sending and receiving mails, it has plenty of other features as well. It syncs with the Calendar app and you can get real-time notifications of your schedules. Gmail categories each mail and shows priority emails on the top. You can create and move your mails to folders of your choice. It is the best email app for Android, Windows, Mac, and all other devices as well.

Canary Mail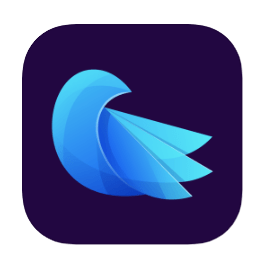 Canary Mail is an iOS supported email app that comes with high-level encryption to maintain privacy. In addition to email, you can manage all your calendar schedules, events, and get a notification in real-time. With the Canary Mails, there is no chance of missing any important mails. It will bring all important or urgent emails to the top of notifications for quick access. This app is suitable to use with Gmail, Yahoo! Mail, Microsoft Exchange, iCloud, and standard account like IMAP. It is one of the best email clients for the iPhone.

Airmail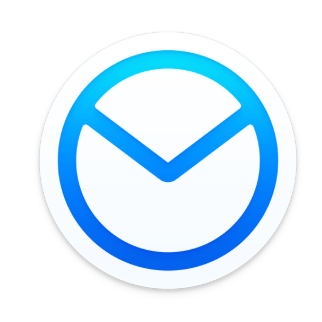 Airmail is a standalone email app available on iOS App Store. It is designed with a set of advanced features that provide support for Microsoft Exchange, Gmail, IMAP, EWS, and many more. You are allowed to import documents from Google Drive, Dropbox, OneDrive, and send your attachments to note-taking apps like Evernote and pocket. Airmail will filter all your emails and also offers various customization features to get a better experience. This app never stores any message and user data within its server. Airmail subscription is available for $4.99.

Spark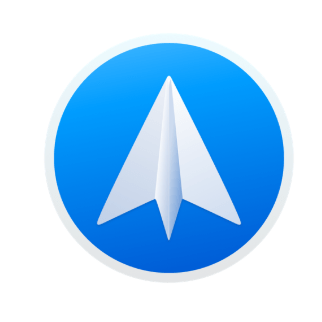 Spark is a beautifully designed email app supported by iPhone, iPad, and other iOS devices. It comes with a smart inbox which filters all your mails based on its importance and categorizes all your emails under personal, newsletters, and more. Spark app allows you to have a private discussion with your teammates. It is a built-in calendar app that helps to schedule and create events with your own language. You can create a link for particular mails to find it out easily.

Polymail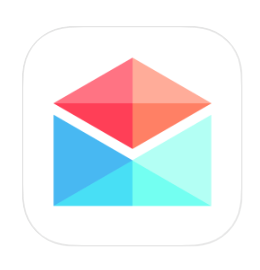 Polymail is a promising and powerful email app designed with a clean interface. It is embedded with mail tracking ability that reveals the details regarding when your emails are read or attachments are downloaded by the receivers. The Polymail sorts all your emails in the inbox by date and at the same time it filters the unread messages separately. Polymail Calendar integration helps us to make schedules for your meetings or conference with your colleagues easily. Additionally, Polymail supports standard email protocol service IMAP but does not work with other email providers.

iCloud Mail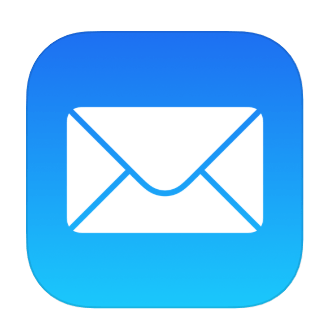 iCloud Mail or Apple Mail is preinstalled with all iOS running devices like iPhone, iPad, and Apple Watch. It is a simple mail service provided with enough features to meet your needs. This app gets regular updates to work effectively. It has end-to-end encryption to secure your mails and all other synced data. You can stay connected with multiple email account within it. Apple Mail is an easy to use service that allows you to handle Gmail, AOL, Microsoft Outlook, Exchange, and standard email providers like IMAP and POP. It automatically filters the emails based on the date and separates your unread message for quick access. It is entirely a free and perfect email app to have on the iPhone.

Unibox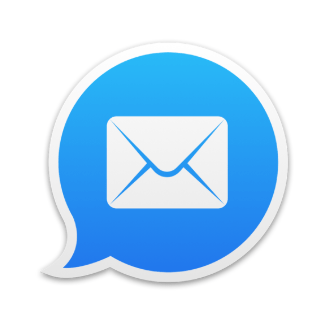 Unibox is one of the best email apps on iPhone to mail with standard organizing tools that filters your inbox by dates. It will automatically group the emails based on senders and you can also get the entire conversation and attachments of the particular person just by tapping the contact name. Other than direct emails, you can manage and access Gmail, outlook.com, Hotmail, Yahoo! Mail, Live.com, Microsoft Exchange as a part of Unibox.

Yahoo! Mail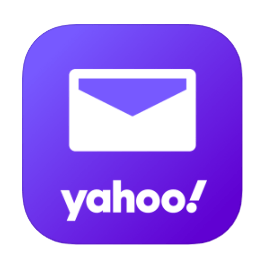 Yahoo! Mail is a well-featured email program the comes with an excellent interface and limitless online storage. You can access this service just with your keyboard shortcuts. It comes with a bunch of filters to categories your inbox and also requires strong authentication to secure your emails from unknown access. A free version of Yahoo! Mail supports Ads and also has certain limitations. The Premium Yahoo! Mail is the only way to get rid of ads. This app offers various unique features and colorful stationery tools for your attachments.

Edison Mail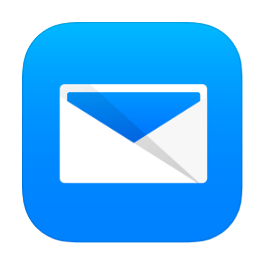 Edison Mail is a feature-rich email provider for iPhone and it is regarded as the best alternative to your iPhone native mail app. It has the ability to perform all essential mail functions. You can manage multiple email accounts and keep your inbox organized. It will help you to pick the right account from the notification center from which you want to reply. Edison Mail blocks unwanted or spam emails from your contacts and allows you to delete several emails at a time. You can get real-time alerts for your upcoming meetings, trips, and other calendar events.

The above are the best email apps for iPhone which allows you to get instant email notifications. Did we miss your favorite email app? Tell us about it in the comments section.
We are available on Twitter and Facebook. Follow us for regular updates.
Was this article helpful?