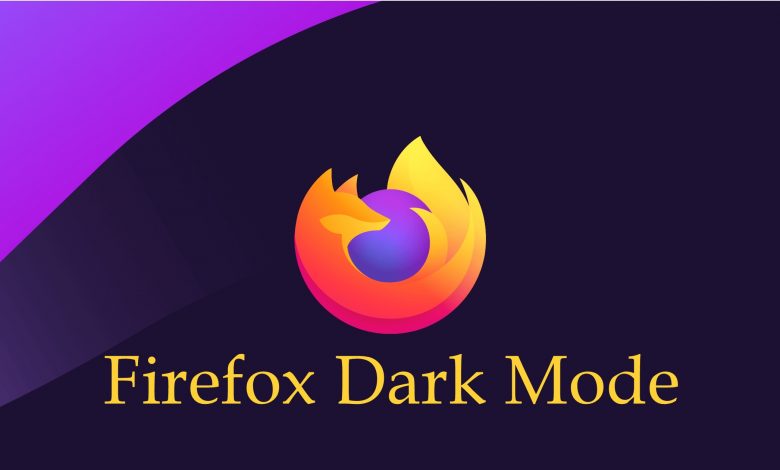 Accessing computer and smartphone has become a mandatory thing in the tech era. But over usage of smart device bring in some effects to the eye. Upon considering this, lots of devices, apps and services have come up with dedicated dark mode support. So, Chrome isn't the only browser to support dark mode. Firefox added dark theme support and this will effectively work on reducing your eye pain. So, it is possible to surf the web in a dark background by limiting the light background. Yet another advantage of Firefox Dark mode is your device battery will be consumed less. Whether you want to save your eyes or battery, the easy to do steps will help you enable Firefox dark mode.
How to turn on Firefox Dark Mode on PC?
Do the following procedure to enable dark mode on your Firefox browser on Windows, Mac and Linux PC.
(1) Launch the Firebox browser on the device and click on the Hamburger menu (three vertical lines) from the top-right corner.
(2) Select Add-ons from the list of options shown on the screen.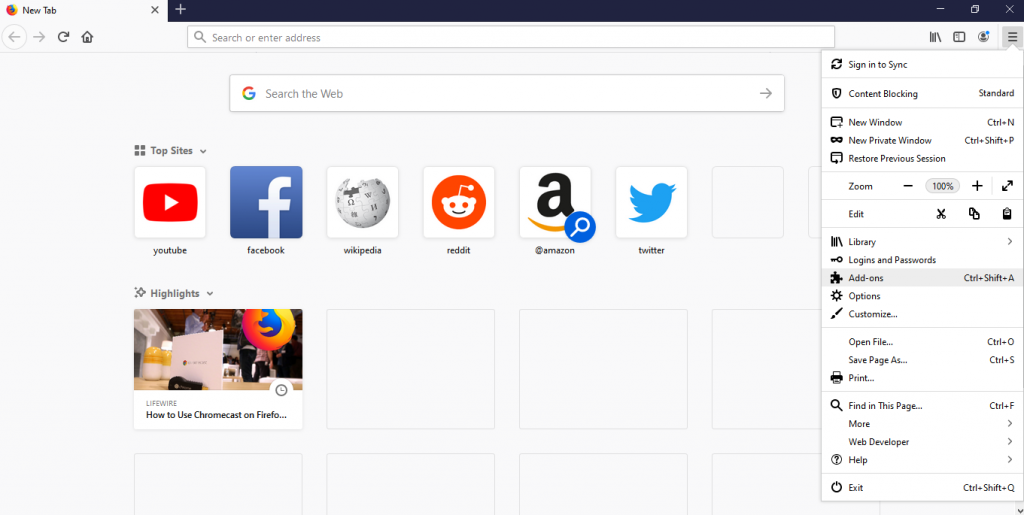 Tip! Press Ctrl + Shift + A to open Add ons page directly.
(3) On Add-ons window, choose Themes option from the left pane.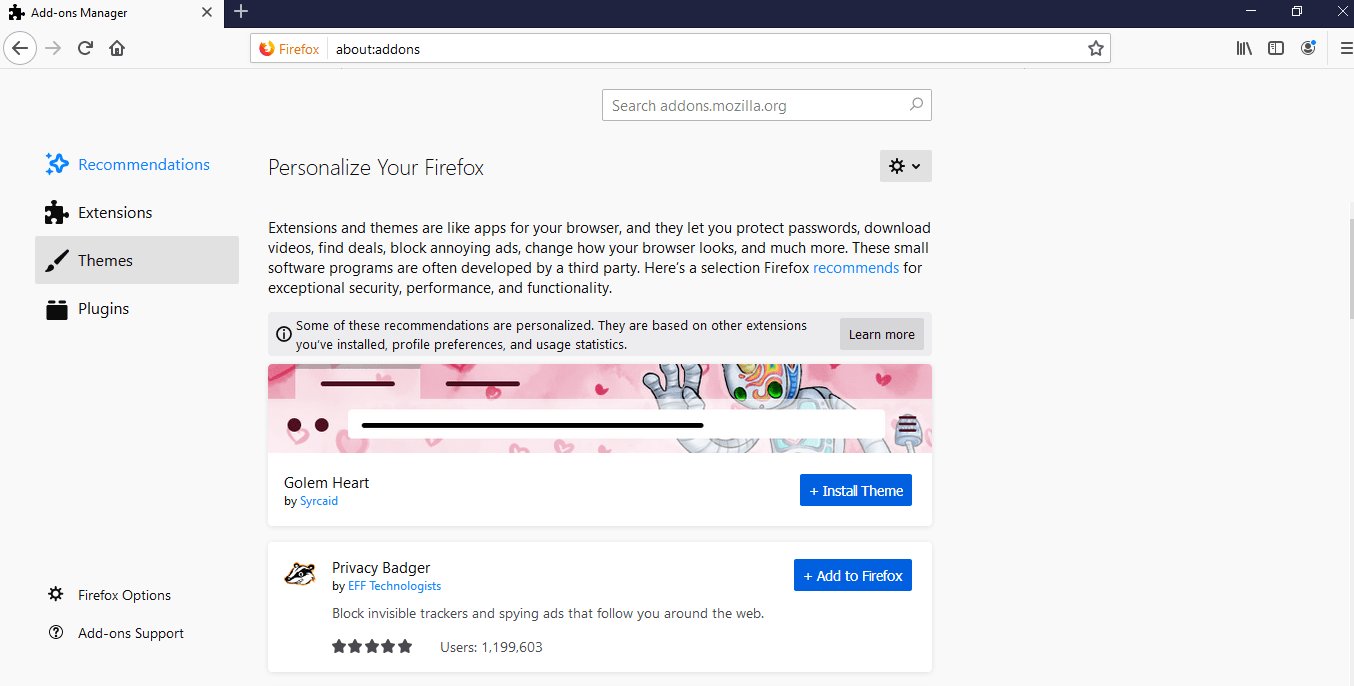 (4) Look for Dark under Manage Your Themes section.
Note: Most often, Dark theme will be listed under Disabled section.
(5) Click on the three horizontal dots (…) at the end of Dark bar and select Enable option.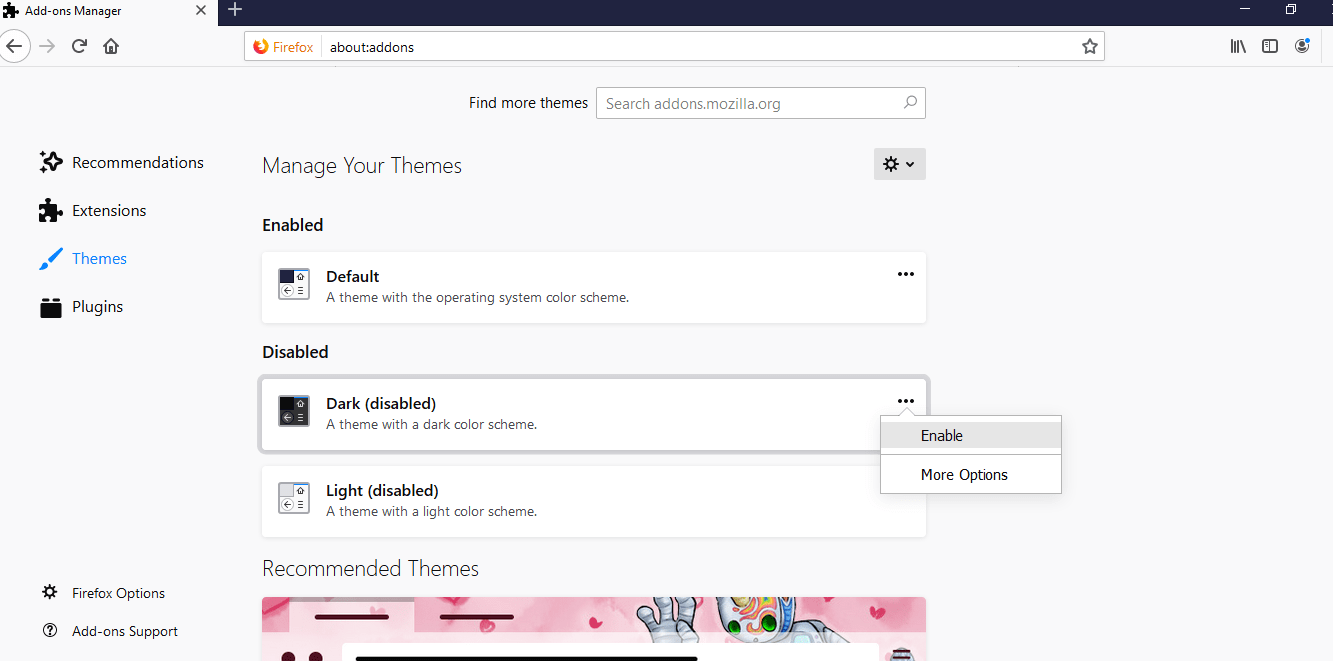 Note: To disable Dark theme, click on … and choose Dark mode and click on Disable button.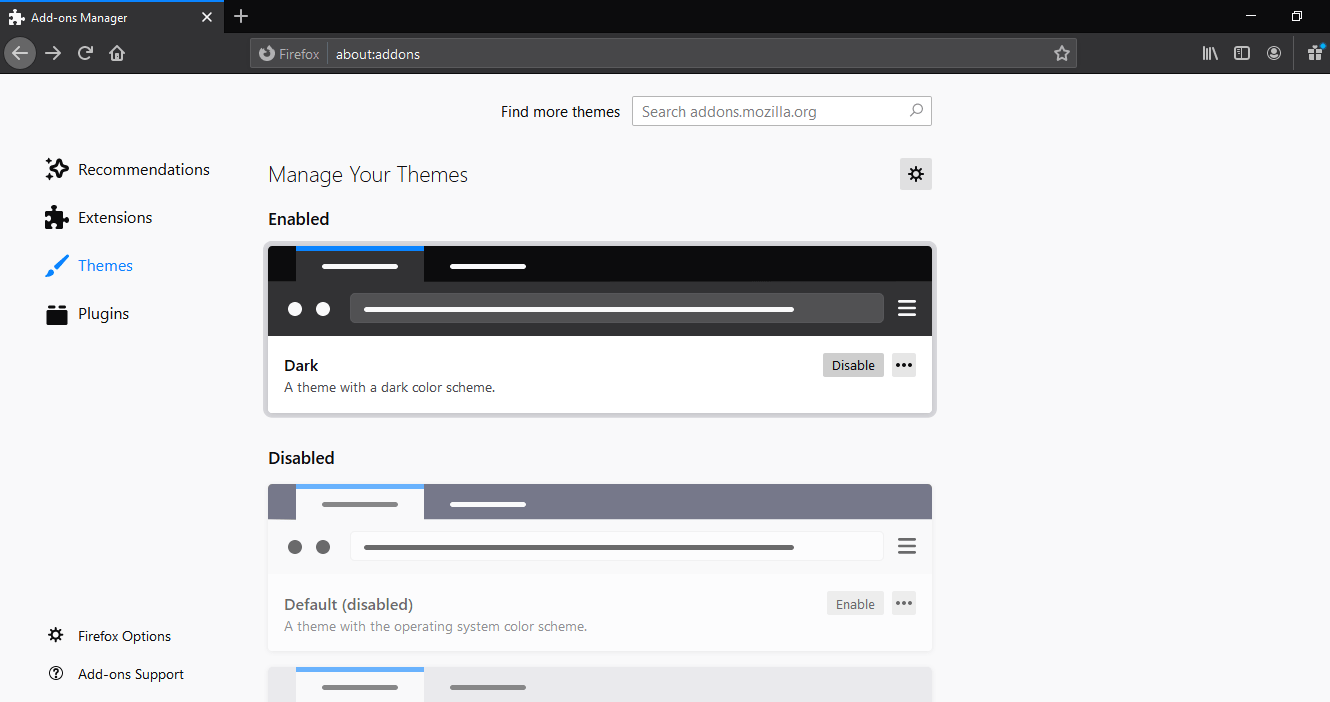 This is how you can enable and disable dark mode on the Firefox browser on your PC.
Learn how to enable Dark Mode on Chrome browser as well.
How to Enable Firefox Dark Mode on iOS & Android?
No more working on bright light while using Firefox on your iPhone or iPad. Use Night mode instead with the steps given below.
(1) Open Firefox app on your iOS device from apps section.
(2) Select Menu (three horizontal line).
(3) Tap to Enable Night mode.
Note: Do the same steps given above to reduce the brightness on Firefox browser.
On Android,
Firefox is yet to release the dark theme on the Android platform. However, it is currently available under Firefox Preview or testing. Try enabling Dark mode on Android Smartphone instead.
You can follow the procedure given above to set dark mode on the Firefox browser on different platforms. With this, you can surf the web without hurting your eyes.
Wait for our update about Dark mode on Android. For more useful tech articles, follow us on Twitter and Facebook.