Apple TV is a great device to watch movies, TV shows, and media content on your TV via the Internet. All the Apple TV devices come with a wireless remote to control the device. The latest Siri remote comes with the support for voice-based controls and browsing features. Like most of the tech products, your Apple TV remote may not work correctly due to specific issues or when it needs a repair. Here are a few solutions that let you fix the Apple TV not working properly.
Identify Your Remote
First of all, identify what type of remote you're using. The remote control for Apple TV is available in three variants:
Siri Remote or Apple TV Remote
Apple Remote Aluminum
Apple Remote White
The first one, Siri Remote, is only compatible with Apple TV 4 and Apple TV 4K. The next two ones (Apple Remote Aluminum and White) are compatible with all types of Apple TV devices, and their batteries are easily replaceable.
Before using the dedicated fixes, let us try these common fixes to check whether Apple TV remote is working or not.
Remove or move anything that blocks the path between your Apple TV IR receiver and the remote.
Restart your Apple TV by unplugging it from the power source and plugging it back after a few seconds.
Siri Remote or Apple TV Remote is Not Working

Fix 1: Charge your Siri remote for 30 minutes with the help of provided USB cable and USB wall charger.
Fix 2: Pair your remote again.
Point your remote to the TV.
Press and hold the menu & volume up button for five seconds.
The Apple TV will ask you to place the remote on top of the streaming device.
Place the remote and complete the pairing process.
Fix 3: If the above methods haven't repaired properly, purchase a new Siri Remote from the Apple Store ($59) or Amazon Store.
Apple Remote (Aluminum and White) is Not Working
Fix 1: Open the battery slot and replace the old batteries with a new one.
Fix 2: Unlink and link the remote with your Apple TV.
Press and hold the menu & left button for six seconds to unlink the remote from your Apple TV.
To link it back, press and hold the menu & left button for six seconds.
Fix 3: Purchase a new Apple Remote from the Apple Store.
Use Apple TV Remote App
Instead of remote, you can also access Apple TV remote app on your iOS device to control the streaming device.
Step 1: Download Apple TV Remote app on your iPhone or iPad.
Note: Apple TV remote app is only available for iOS devices.
Step 2: Connect your iPhone and Apple TV to the same WiFi network.
Step 3: Launch the app and select the Apple TV device that you need to control.
Step 4: Enter the four-digit code displayed on the Apple TV connected TV screen. If you haven't received any code, the device will be paired automatically.
Step 5: Start controlling your streaming device.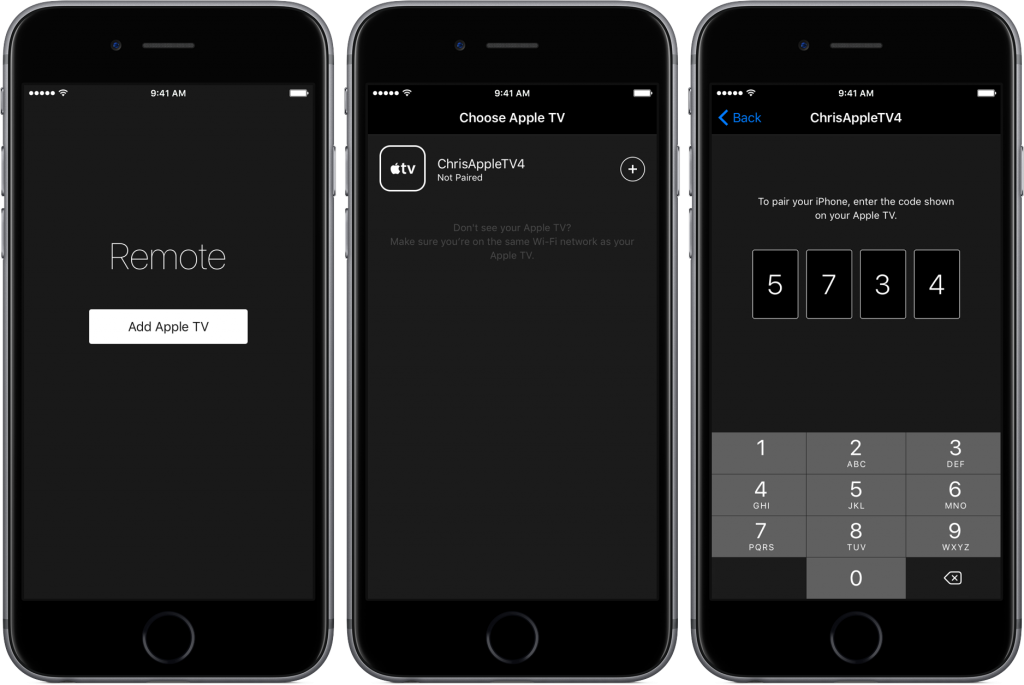 Summing up
We hope these solutions helped you to fix your Apple TV remote. Still, not able to clear the issue or repair? Use the comments section to mention your queries. We are happy to help you. Follow us on Facebook and Twitter to read more Apple TV tutorials. 
Was this article helpful?