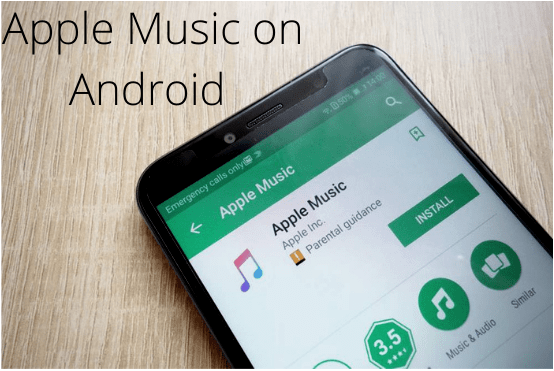 Apple Music is a dedicated music app for iOS devices. It offers more than 70 million songs at $9.99/month for one device and $14.99/month for 6 devices. However, the Apple Music app is not limited to Apple users. Even though Android phones and tablets have plenty of music streaming apps, some people prefer Apple Music for its features. Like other music apps, Apple Music also supports downloading the songs for offline streaming.
All you have to do is download Apple Music from the Play Store and log-in with the existing iTunes account or create a new account. There are three subscription plans available on Apple Music, and new users will get a 3-months free trial period.
Individual ($9.99/month or $99.9/year)
Students ($4.99/month)
Family ($14.99/month for 6 devices)
Install and Setup Apple Music on Android
1) Open the Google Play Store app on your Android phone.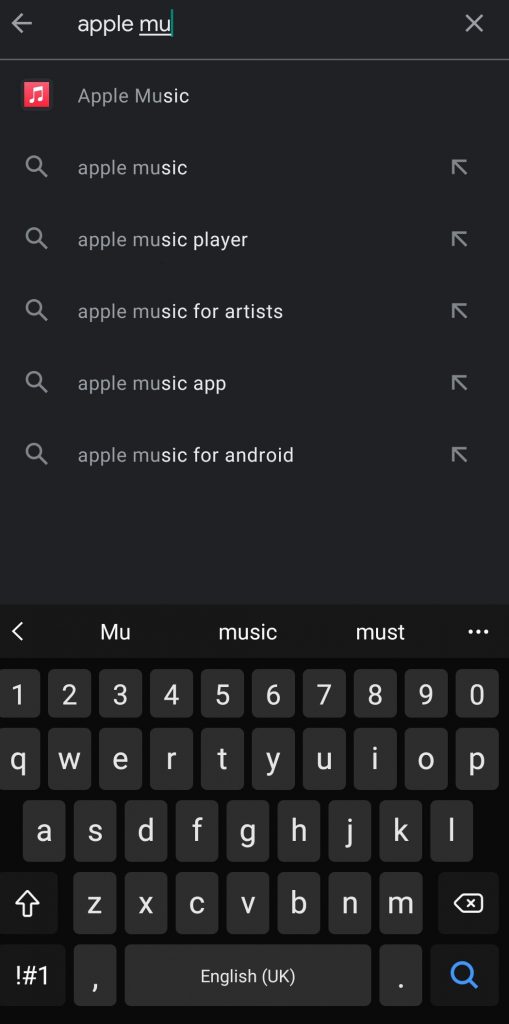 2) Search for the Apple Music app. Tap the Apple Music app from the search results.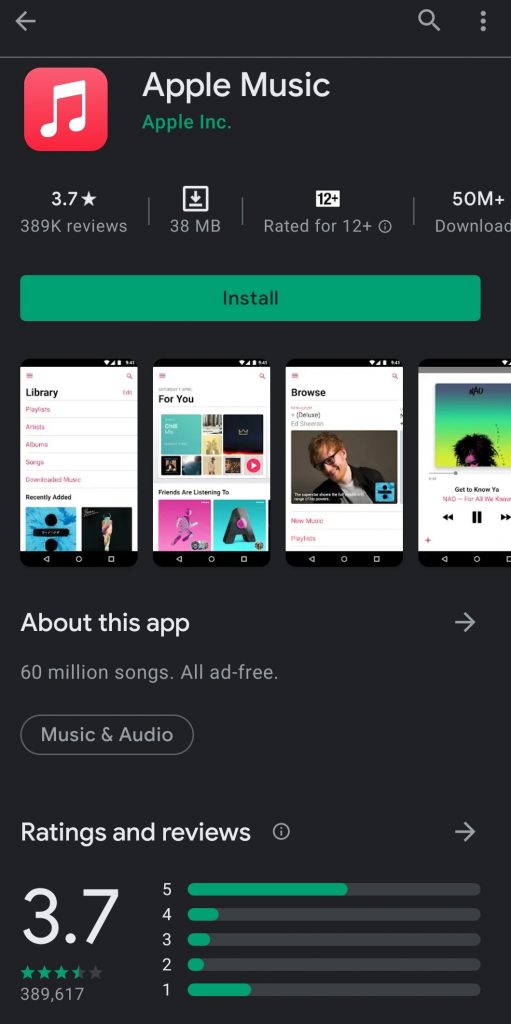 3) On the app installation page, click the Install tab. The app will be downloaded and installed on your device.

4) Open the Apple Music app. You can see a message stating, "Welcome to Apple Music." Click Continue.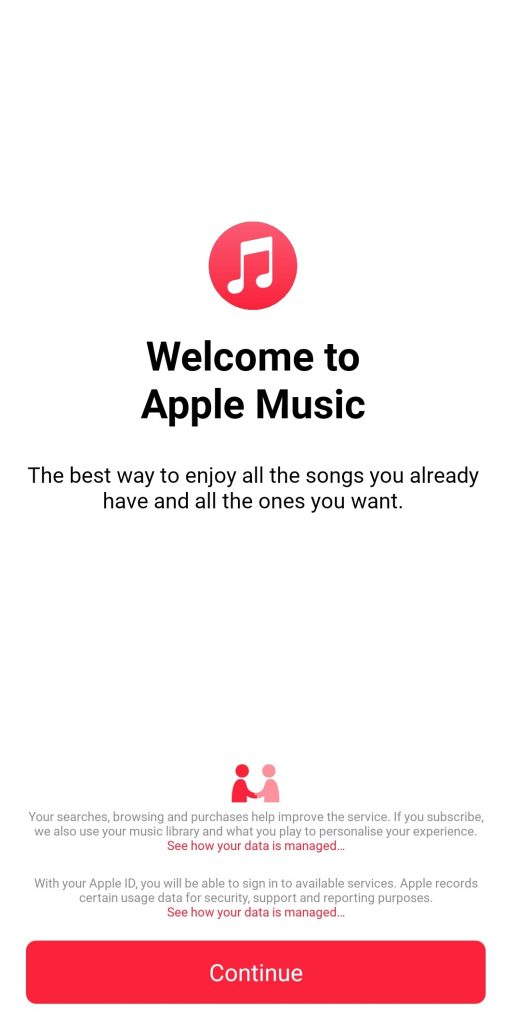 5) Agree with the terms and conditions of Apple Music.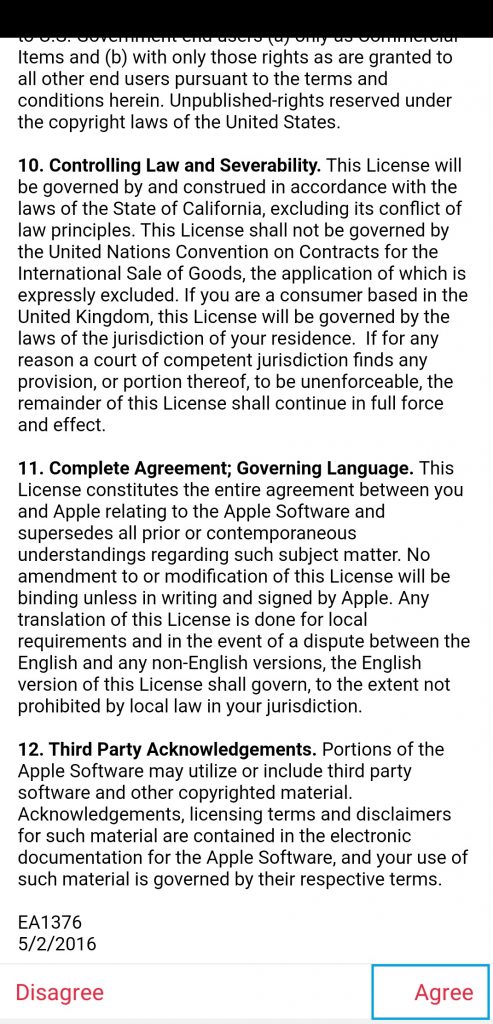 6) Tap the Try it for Free. If you're an existing user, click Sign In and enter your login credentials.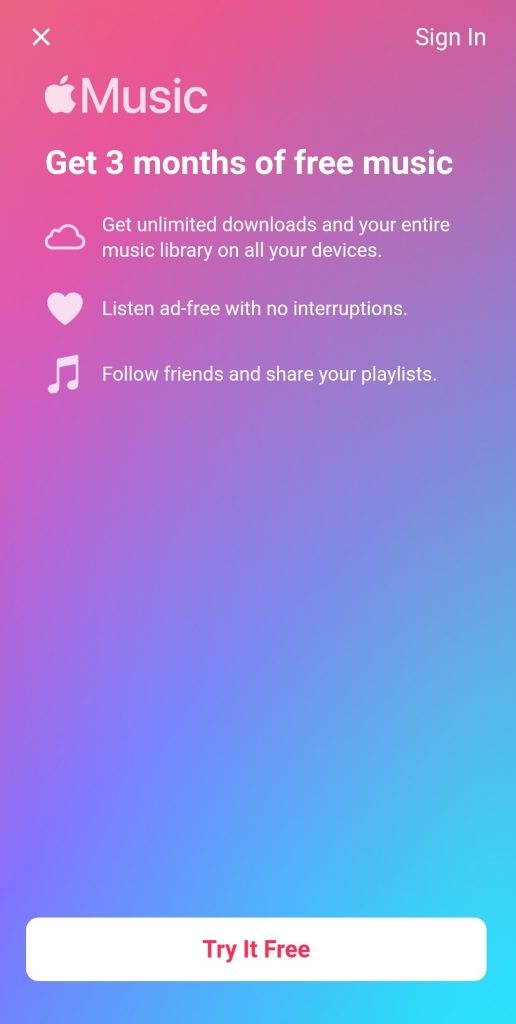 7) Select a Subscription type and choose Start Trial.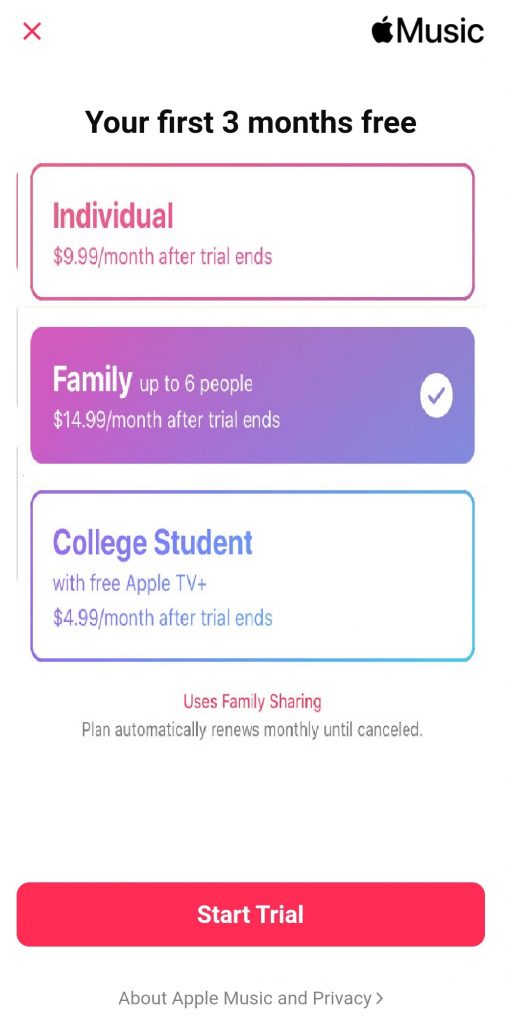 8) If you an existing Apple ID, tap the respective option and go through the payment process. If you don't have Apple ID, click Create New Apple ID.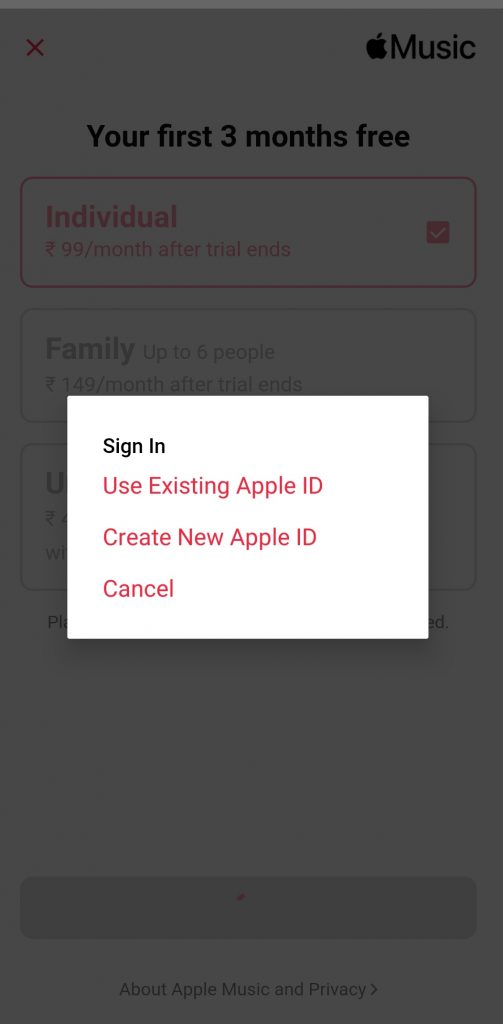 9) Fill in the required details like Email, Password, Country, and complete the process.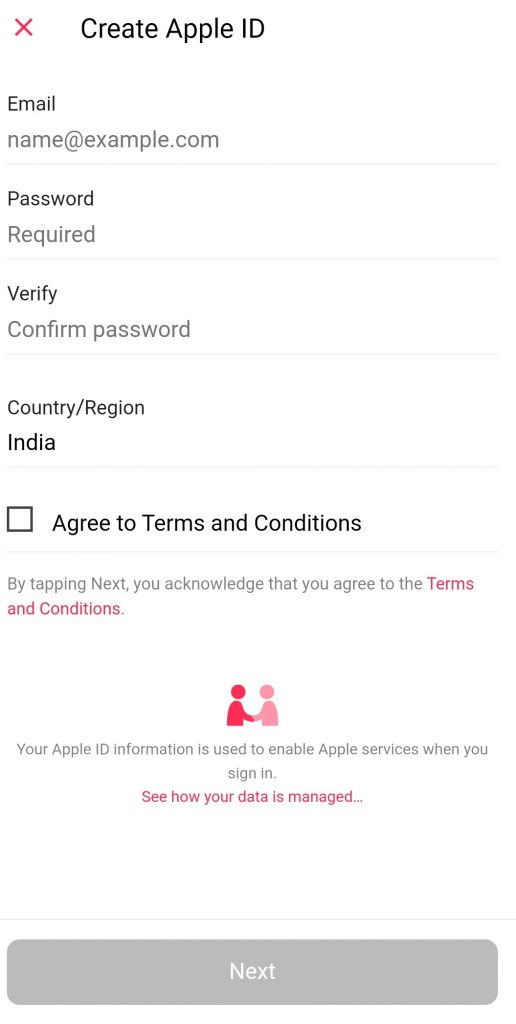 Useful Link – Steps to play Apple Music on Apple Watch
Manage Subscriptions
If you want to make any changes to your subscription,
1) Open the Apple Music app.
2) Tap the Menu icon.
3) Select Account Settings > Manage Membership.
4) Here, you can either change the plans or stop the auto-renewal and cancel the Apple Music subscription.
FAQs
Can I use Apple Music on Android?
Yes. Apple Music is available as a standalone app on Android devices. All you need an Android phone or tablet that runs on the Android 5.0 & higher.
Why is Apple Music not working on Android?
Try any of the following troubleshooting techniques when Apple Music is not working on Android.
Go to Settings and clear the app cache of Apple Music.
Uninstall and then re-install the Apple Music app.
Make sure that the Apple Music app is updated to the latest version.
Restart your Android phone, and then try the app.
Can you get Apple Music on Samsung Phones?
Yes. You can get Apple Music on a Samsung phone if it runs on Android OS. If it runs on Tizen OS, you're out of luck.
Where do Apple Music downloads go on Android?
The downloaded music contents are accessible only inside the Apple Music app. You can't find it outside the Apple Music app or in local storage.
Was this article helpful?