Key Highlights
Apple Music is available on the Play Store.
You can subscribe and cancel Apple Music anytime within the app.
Apple Music is one of the favorite music apps for Apple users. Though Apple Music is available on all Apple devices, it also has a native app for Android smartphones. You can install the app from the Play Store like other Android apps. However, you must create an Apple ID and subscribe to the Premium plan to stream the music on the app seamlessly. Moreover, you will get a free trial on Apple Music and cancel anytime before it ends.
How to Install and Setup Apple Music on Android
1. Open the Play Store app on your Android smartphone.
2. Search for the Apple Music app. Tap the Apple Music app from the search results.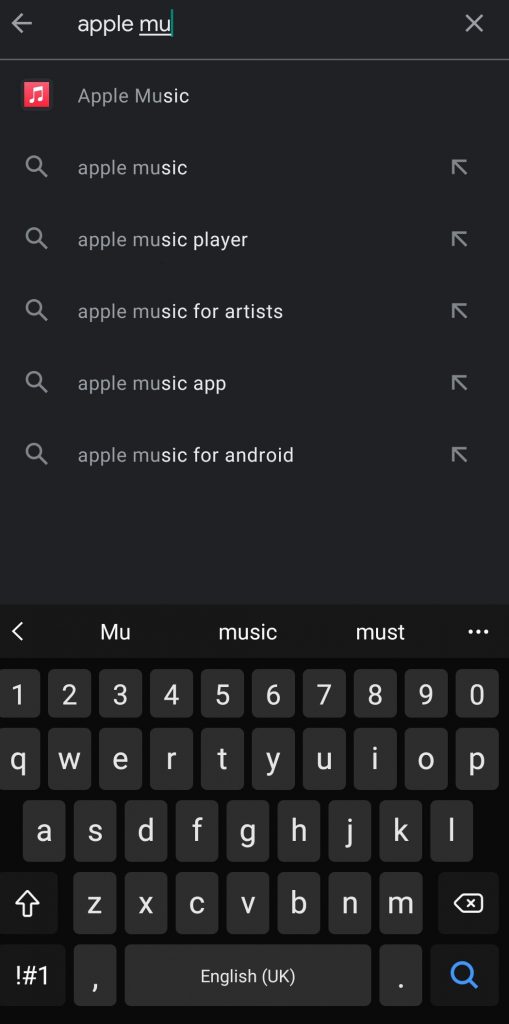 3. On the app installation page, tap Install. The app will be downloaded and installed on your device.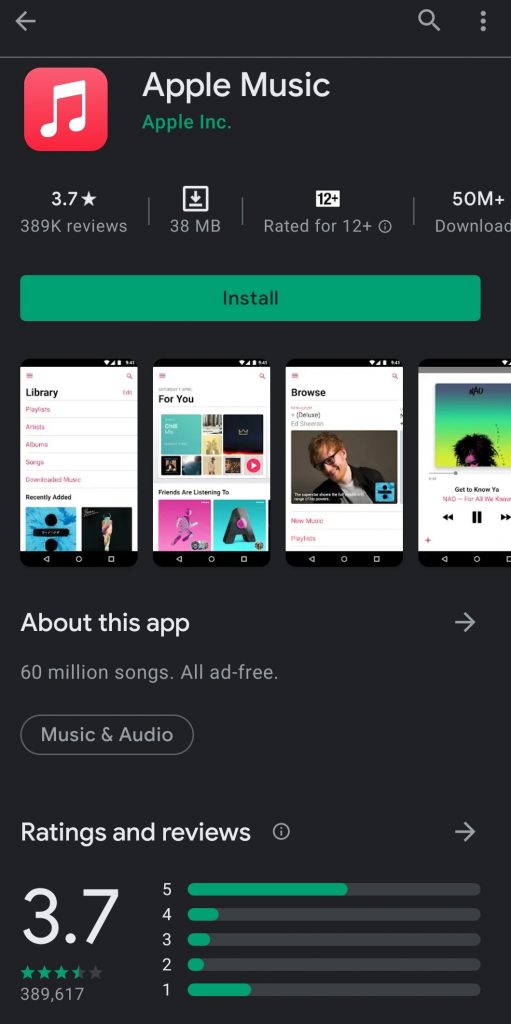 4. Open the Apple Music app. Now, you can see the Terms and Conditions of Apple Music. Tap Continue.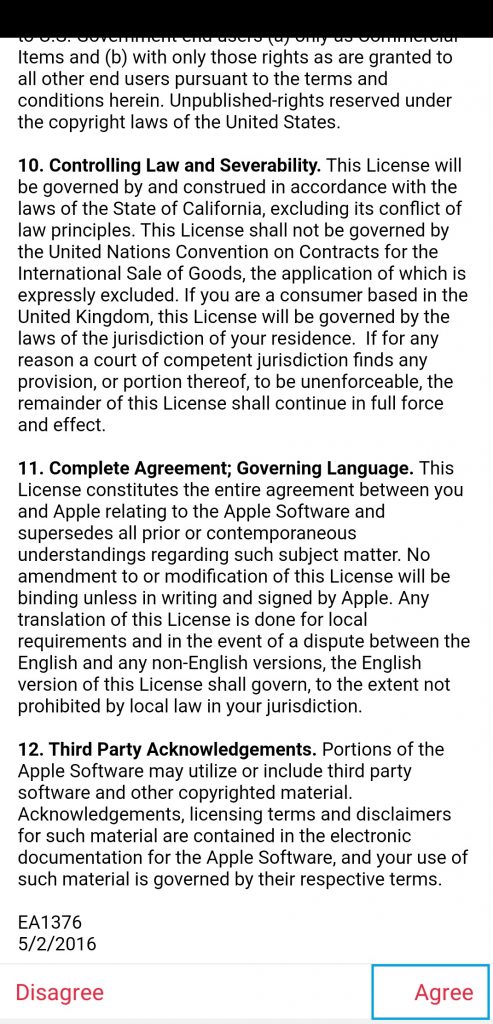 5. You can see a message stating, "Welcome to Apple Music." Tap Continue.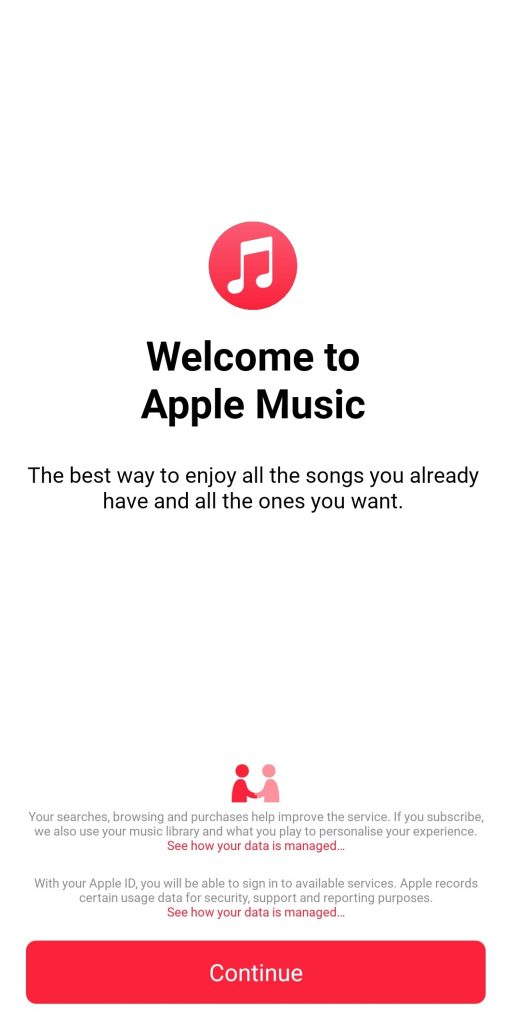 6. Tap Try it for Free. If you're an existing user, tap Sign In and enter your login credentials.
7. Choose the Subscription and tap Start Trial.
8. If you have an existing Apple ID, tap the respective option and go through the payment process. If you don't have Apple ID, tap Create New Apple ID.
9. Fill in the required details like Email, Password, Country, and complete the process.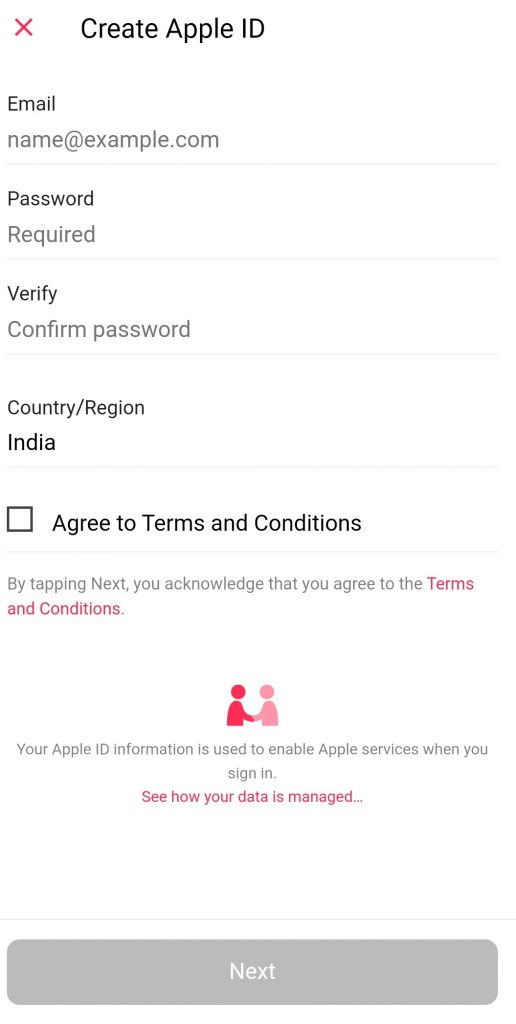 10. Once you create a new Apple ID, add a payment method.
11. Finally, tap Join Apple Music.
How to Chromecast Apple Music to Smart TV
If you have connected a Chromecast device to Smart TV or Chromecast built-in device, you can mirror the app from your Android smartphone.
1. To cast, connect your Android phone and Chromecast device to a similar WiFi connection.
2. Go to Apple Music and play the desired song.
3. Tap the Cast icon at the bottom.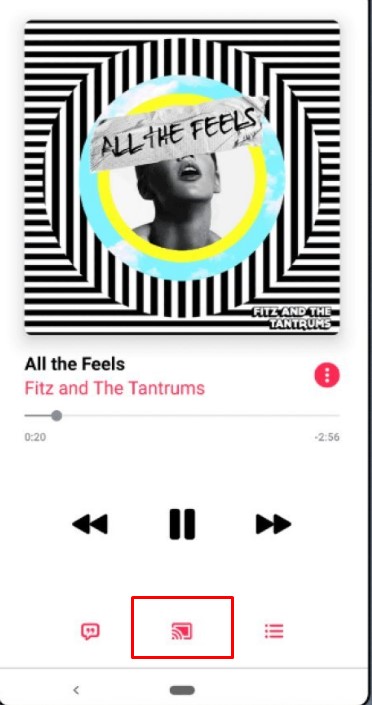 4. Choose the Chromecast device from the available devices.
5. Once paired, you can see the screen mirrored on your TV.
How to Use Apple Music on Android Auto
Like Apple Music on CarPlay, you play the music on your Car using Android Auto.
1. Install the Android Auto app on your mobile.
2. Next, connect your smartphone to your Car.
3. Open Android Auto on your Car (Display Panel).
4. Go to Apple Music and play the song.
Apple Music – Plans and Pricing
Apple Music offers four subscription plans to users along with a free trial.
| PLANS | PRICING PER MONTH |
| --- | --- |
| Voice | $4.99 |
| Student | $5.99 |
| Individual | $10.99 |
| Family | $16.99 |
How to Fix Apple Music Not Working on Android
Apple Music doesn't work on time due to certain issues, such as app crashes, outdated versions, etc. Therefore, you can try the following troubleshooting techniques when Apple Music is not working on Android.
1. Go to Settings and clear the app cache of Apple Music.
2. Uninstall and then re-install the Apple Music app.
3. Make sure the Apple Music app is updated to the latest version.
4. Restart your Android phone, and then try the app.
How to Cancel Apple Music Subscription on Android
You can terminate the subscription permanently anytime within the Apple Music app.
1. Open the Apple Music app.
2. Tap Menu (three-dot icon) at the top right.
3. Further, tap Settings → Manage Subscriptions.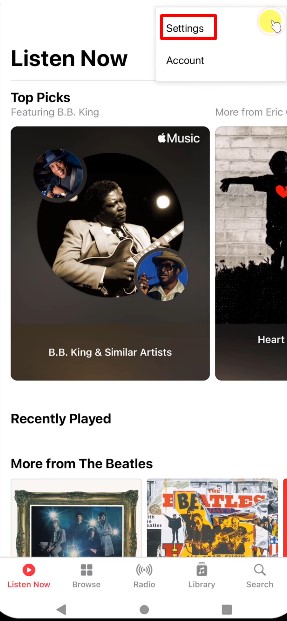 4. Tap Cancel Subscription and choose Confirm.
Frequently Asked Questions
1. Can you get Apple Music on Samsung Phones?
Yes. You can get Apple Music on a Samsung phone if it runs on Android OS. If it runs on Tizen OS, you're out of luck.
2. Where do Apple Music downloads go on Android?
The downloaded music contents are accessible only inside the Apple Music app. You can't find it outside the Apple Music app or in local storage.
Was this article helpful?