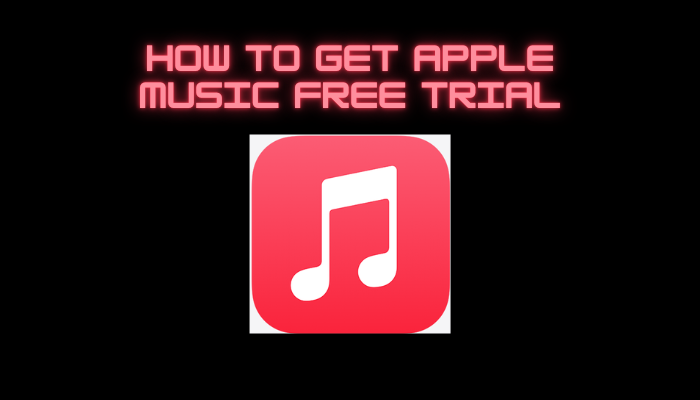 Key Highlights
Apple Music: Visit the Apple Music website → Sign Up → Verify Email Address → Add Payment Method → Free Trial.
Apple Music is a subscription-based music platform that streams songs, radio, and music videos to premium users. If you want to get Apple Music, you can sign up on the platform and can avail a free trial for 30 days. By subscribing, you can play Apple Music on Apple Watch, Apple TV, and many other devices.
Apple Music Premium
Apple Music provides four premium plans for users. Moreover, you need to subscribe to any of the premium plans to get Apple Music.
Voice – $4.99/Month
Student – $5.99/Month
Individual – $9.99/Month
Family – $14.99/Month
Steps to Get Apple Music Free Trial
1. On your browser, visit Apple Music.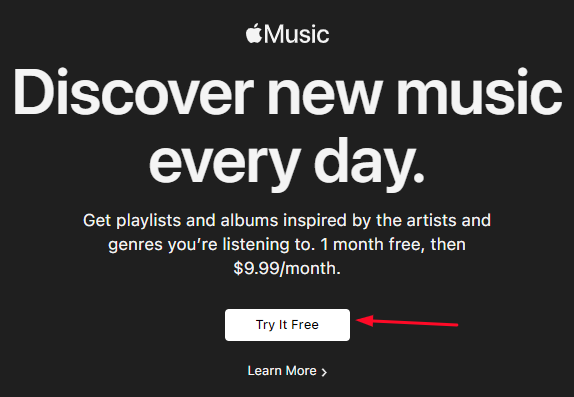 2. You can see the Try It Free button on the website's header. Click on it.
3. You will be redirected to a new page for the sign-up process.
4. Click Sign up with a New Apple ID, and click Continue to accept Apple Music's Privacy Policy.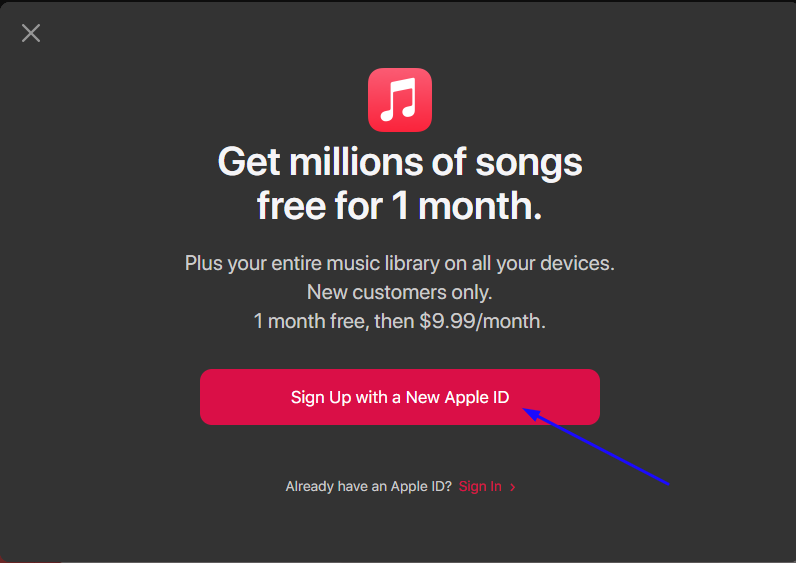 5. Now, enter the necessary details such as First and Last Names, Date of birth, Apple ID, and Password. Next, click Agree Terms & Conditions check box and hit Continue.
6. A verification code will be sent to your Email ID. Copy and paste it into the box and click Continue.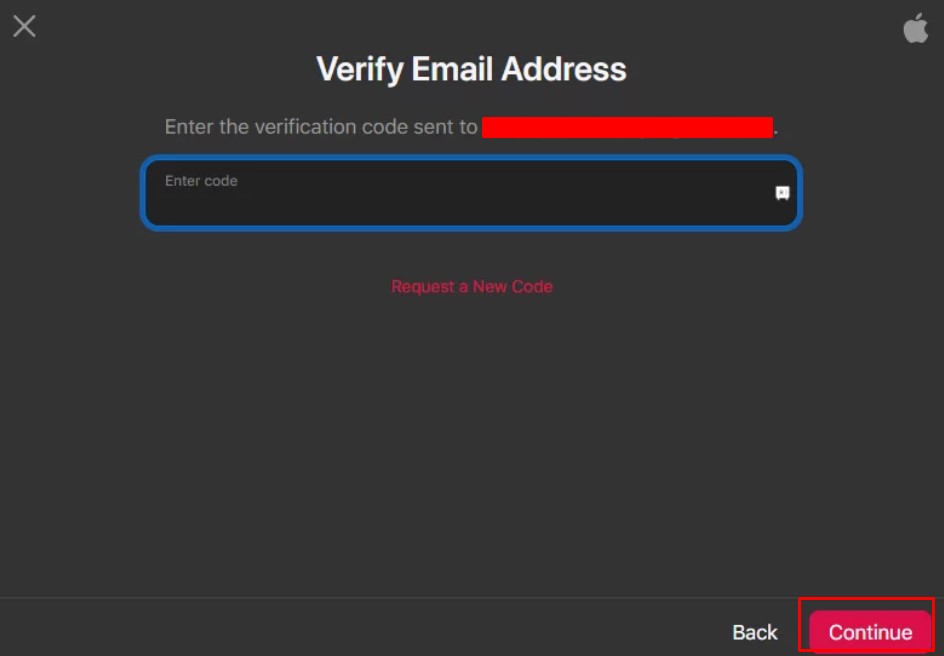 7. After entering the verification code, enter your card details for subscription and click Continue.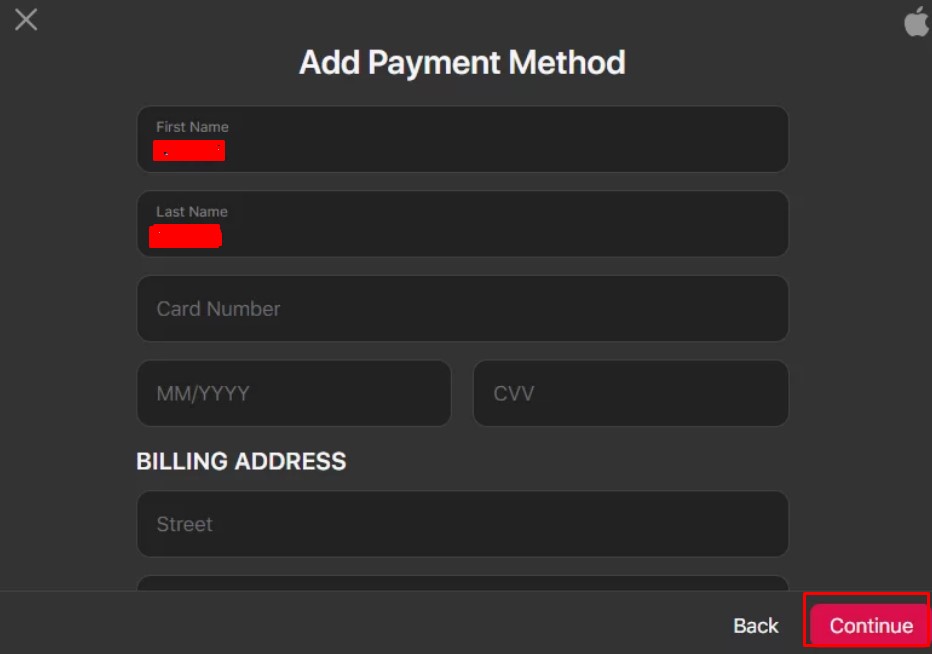 Your free trial period of 30 days will be started. Remember, after 30 days of the free trial, your free trial account will automatically convert into a Premium account.
Note: You can get Apple Music Free Trial from popular sites such as Verizon, Best Buy, and Shazaam.
How to Use Free Apple Music for 6 Months [Existing Users]
To get 6 months free, you must have the eligible devices.
AirPods Pro
AirPods (2nd & 3rd Gen)
AirPods Max
Beats (Beats Studio Buds, Powerbeats, Powerbeats Pro, Beats Solo Pro, Beats Fit Pro)
HomePod
1. Connect your iOS/iPad OS device to any audio device (Eligible).
Note: Ensure that your iPhone/iPad has the latest versions of OS.
2. Go to the Apple Music app and get the offer or navigate to Listen Now in Apple Music→ Get the offer.
How to Cancel Apple Music Free Trial
If you are unsatisfied with Apple Music, you can cancel your Apple Music subscription anytime you prefer.
1. Open the browser and go to the Apple Music site.
2. Click Sign In at the top right corner.
3. After signing in, click your Profile icon on the web page.
4. Next, go to Settings.
5. Under Settings, click Subscription and choose Manage.
6. Finally, click Cancel Subscription.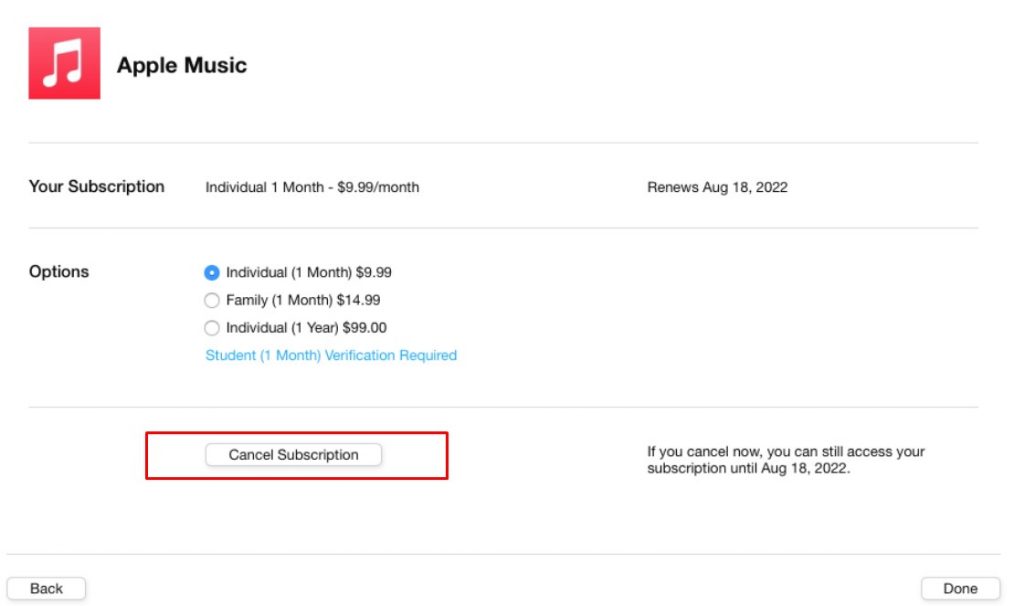 Frequently Asked Questions
1. Can you get Apple Music free trial twice?
Unfortunately, you can't get the free trial twice on Apple Music. You can avail of the free trial only once.
Was this article helpful?