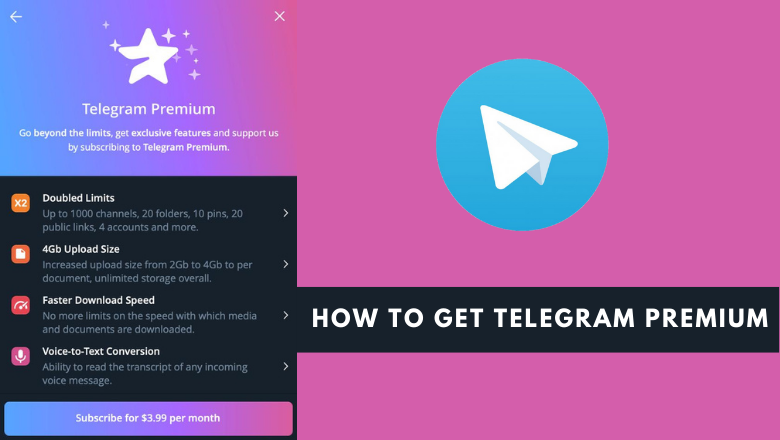 Telegram is a popular instant messaging platform. It had tremendous growth and has reached over 700 active monthly users. All the social mediums offer a premium subscription giving access to a few exclusive features. Likewise, Telegram has also introduced premium access to its users recently. Some benefits of upgrading to a premium account include faster downloads, supporting larger files, joining more groups, and much more. Rather than making Telegram a paid app, it adds extra features that improvise the messaging experience. So you can get Telegram Premium to access the extraordinary features.
What's New with Telegram Premium Subscription
Several unique features make Telegram Premium a better option. Here are some key features of upgrading to a premium account.
It can support larger files with a size of 4 GB. Earlier, it was 2 GB for normal users.
Handling larger files without compromising the video with 1080p or 4K high-quality resolution. But, normal users without a premium subscription can also access those larger files.
The next important feature would be to offer a faster upload and download than the normal account users.
By subscribing to a premium account, you can join up to 1000 groups. Normal users can join only 500 groups.
To make it more premium, it has features that include an audio-to-text message converter, exclusive stickers, reactions, GIFs, a custom app icon, a badge to highlight the premium users, animated profile pictures, and much more.
Premium users will not experience any ads while using the application.
Note – Apart from smartphones, you can also use Telegram on Android TV by using the web version or sideloading the Telegram apk file.
Get Telegram Premium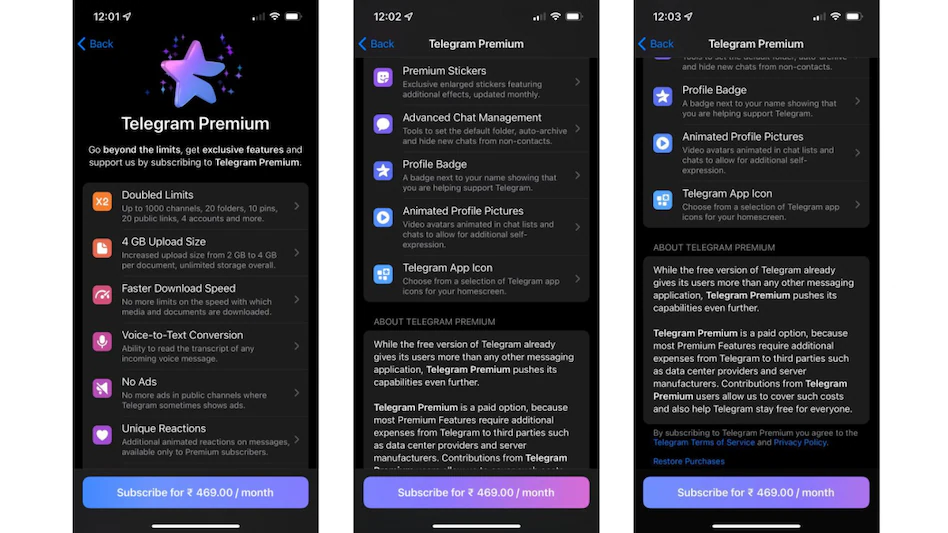 The process of upgrading to a Telegram Premium is quite simple. We need to begin with upgrading the Telegram application to the latest available version in the App Store. Unfortunately, Telegram has not rolled out the update for Andriod users yet. So they have to wait for the announcement of the update from the official Telegram team. The Telegram premium subscription would cost approximately $5 -$6, but the Telegram team has not commented on it officially and might vary across different regions.
How to Upgrade to a Premium Account
1. Open the App Store, and check if the Telegram app is up-to-date.
2. Launch the app and sign up for a Telegram account with your phone number. After creating a free account, navigate to the Settings option at the bottom-right corner.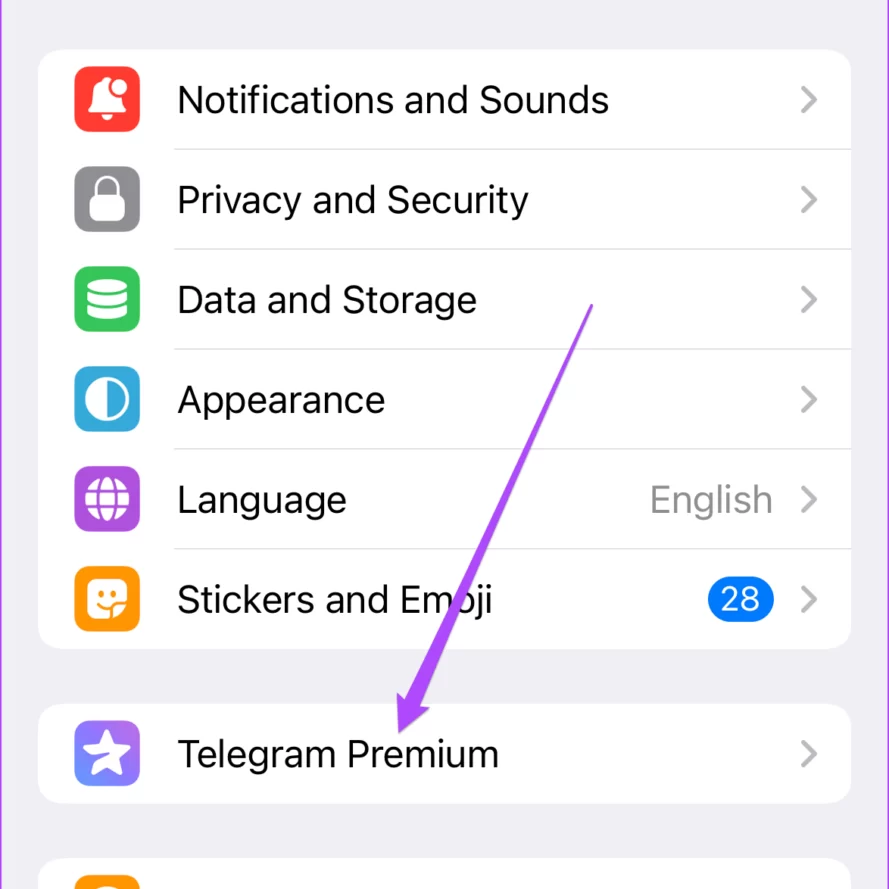 3. Scroll down and click on the Telegram Premium option from the list.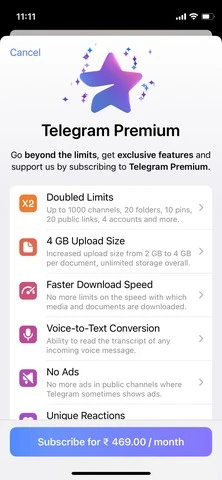 4. A new window would appear, listing the key benefits of upgrading with an option to Subscribe.
5. Click on the Subscribe option. After the payment, they can experience the benefits of the Telegram premium.
Like all other applications with a premium subscription, Telegram premium is a simple in-app upgrade. Currently, iOS users can use it, and the Andriod users have to wait a bit longer for the announcement from the official Telegram team.
Note – You can also install Telegram on Apple Watch to communicate with your friends right from the wrist.
Frequently Asked Questions
How to get a Telegram account without a Phone Number?
The users have an option to use the TextNow App. It is a third-party application that generates a free number that is US or Canada based for free. By doing this, we can access the Telegram account without a Phone Number.