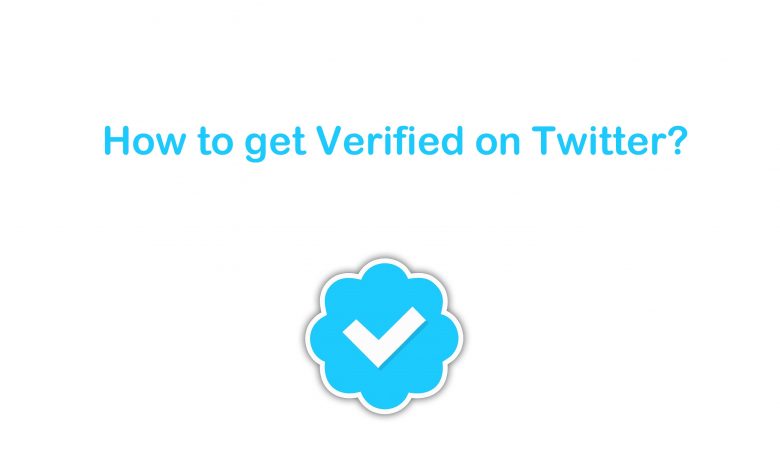 Twitter is one of the most favoured social media tools with the highest number of the user base. It is the platform to check what's happening from around the world. You will stay up-to-date about anything as news from politics to sports and entertainment. Twitter is used by lots of verified celebrities and influencers. Getting verified on Twitter is must if you want to show you or your business or the organization is trustworthy. Twitter verified users will get a blue badge next to their profile name. An account to be verified must be set to public rather than private. The verified badge is the same for any profile irrespective of the location and region, profile, theme, etc. Twitter verification works seriously and is reviewed by the administrator manually. Verified accounts in Twitter usually falls under
Politics
Government
Music
Journalism
Sports
Business
Media
Fashion
Acting
How to Get Verified on Twitter?
Here is the procedure to get verified account.
(1) Open the browser and visit https://verification.twitter.com/welcome to fill out the form.
(2) Login to your Twitter account and complete you profile completely.
Note: Make sure you have entered the phone number, email address, profile photo, header photo, bio, birthday, website, set tweets to Public, etc.
(3) Now, you will be prompted to enter the username of your Twitter account. Press Next.
Note: Those business account users should check in the box at the bottom.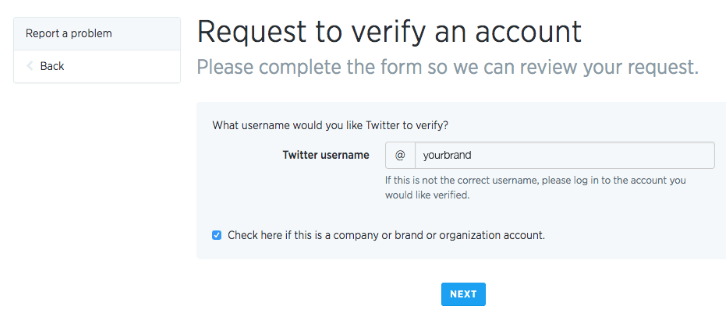 (4) Enter five websites as references to get verified account on Twitter.
(5) Next, you should provide necessary details on why you should be verified in 500 words.
(6) Tap on the Submit button finally to proceed with verification request.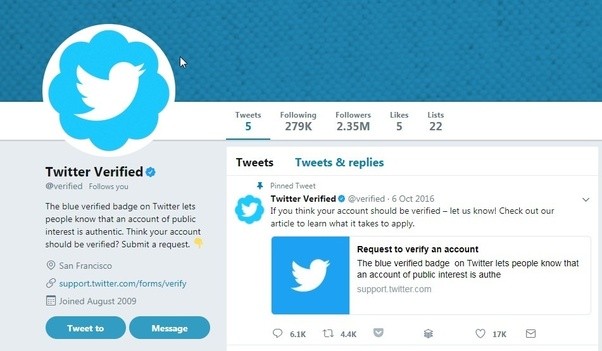 Waif for the confirmation email from Twitter. When done, you will get the blue verified checkmark on your profile.
Have this article helped you get the verified icon on your profile? Share it us as comments below. Follow Facebook and Twitter page for more such article updates.
Was this article helpful?