All Apple devices will work in a closed environment. Due to security and user comfort, a lot of common features are restricted to iPhones and iPad when compared to Android smartphones. You can't install apps or games from any website other than App Store, you can't set a customized ringtone, and the list goes on. To avoid these limitations, many iOS users are jailbreaking their devices. There are many ways to jailbreak your iPad. In this article, we will explain how to jailbreak the iPad.
What is Jailbreaking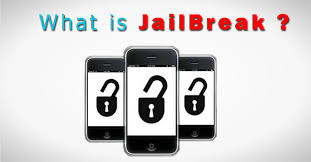 Jailbreaking iPad, iPhone, or any other smart device means that you are removing all the limitations and restrictions imposed by the brand. You can install apps and games outside the App Store, switch back to older iOS, and can set customized ringtones and so on. Apart from these advantages, there is a handful of disadvantages to it.
Cons of Jailbreaking
If you want to jailbreak an iPad, you need to know the disadvantages of it. There are some serious consequences to it.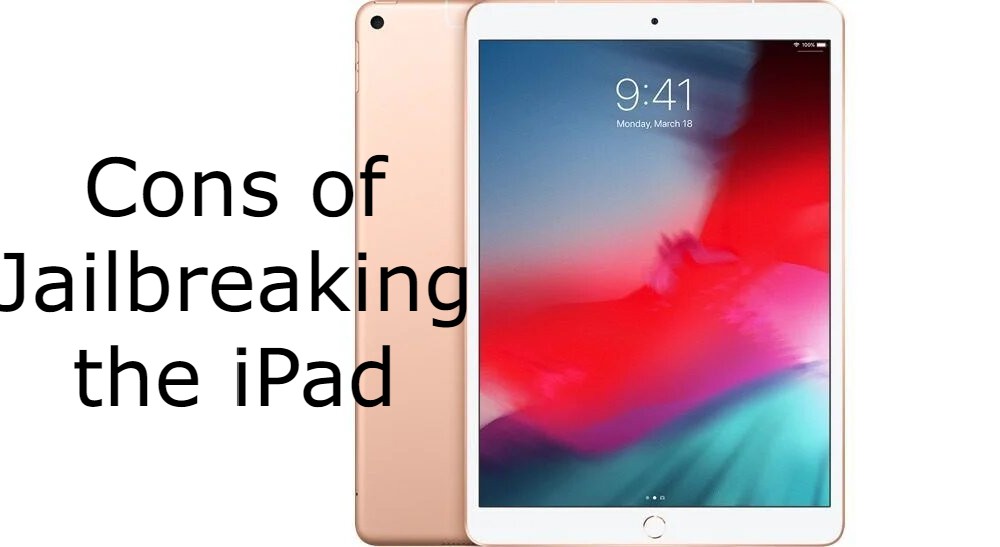 Not a guaranteed process: The first and foremost disadvantage is that every jailbreaking process is not a guaranteed one. You may successfully jailbreak your device or you may not. If it is not successful, you can't revert your iPad to a normal one. If something goes wrong while jailbreaking, there is no way that you can solve it. Then your iPad is considered e-waste.
No iOS updates: If you jailbreak your iPad with iOS 13 and iOS 14 is officially released by Apple, you can't update your iPad to the new OS. You need to wait for the jailbreak version of iOS 14. This may take weeks, or months, or never.
Security threats: There is a reason why iOS devices are considered as one of the secured devices. If you jailbreak your iPad, you will remove all the security protocols and make vulnerable to malware threats. There are changes that viruses can harm your data.
Warranty Claims: The moment you start your jailbreaking process, all the warranty coverage will be removed. Jailbreaking is against the iOS Software License Agreement. You can't claim any software or physical damage from the Apple Store. The jailbroken iPad has no longer has the Apple Support. You need to do all the software and hardware services on your own.
Device Working: If you jailbreak your iPad, the working of the device varies a lot. Your iPad will restart without any reason, may shut down abruptly, and will hang for running low-end apps and games. The third-party apps you install can tweak the protocols and settings designed by Apple, so the changes in iPad crashing or not working issues are higher.
Battery Life: The Maximum Capacity of your iPad's battery will drain drastically. Your iPad's charge will go down within hours. The third-party apps will run in the background unnecessarily which will drain the battery sooner.
These are the things that you should consider before jailbreaking your iPad. If you really want to jailbreak your iPad, make sure that you backed up all your personal data like images and videos. When something goes wrong while jailbreaking, you can't access your data.
Note: Jailbreaking process is similar to Jailbreak an iPhone. It will remove all the restrictions on your iPad.
How to Jailbreak iPad?
The jailbreaking process we are going to discuss is applicable to iOS 13 and above. Update your iPad to the iOS 13 or its latest version. As of this writing, iOS 13.4.1 is the latest iOS version.
There are many types of jailbreaking processes available. By using a PC or without PC. Using PC requires a lot of steps and the chances are higher that software may corrupt your PC too. So, we will go for without a PC jailbreaking process.
(1) On your iPad, go to the Pangu website and download the Hexxa Plus application that corresponds to your iOS version.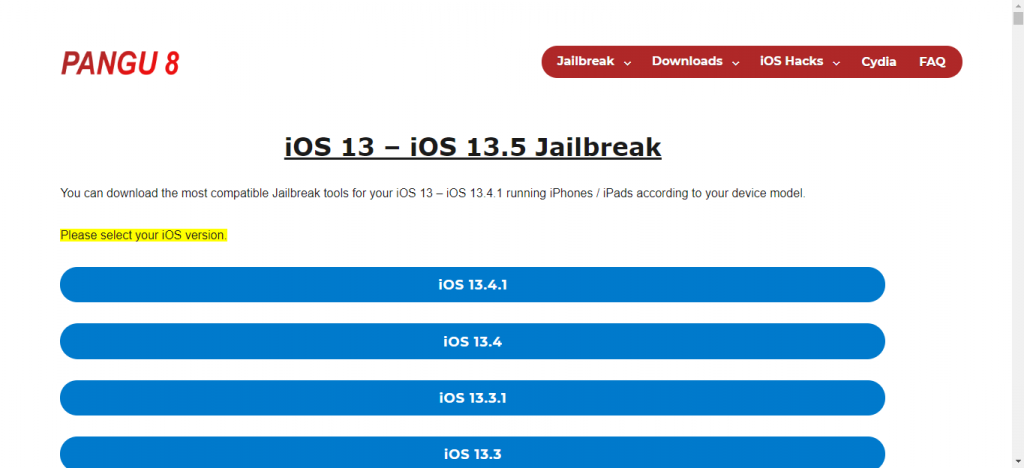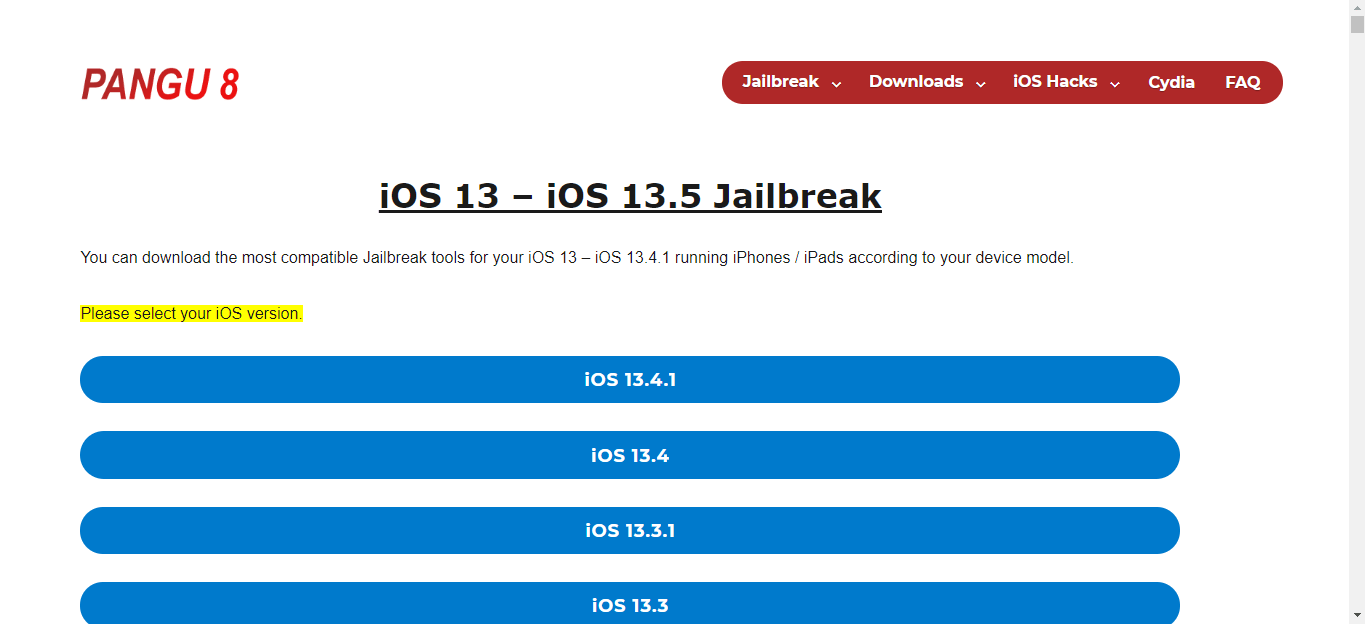 (2) If any pop-up appears, choose Yes or Download to install the application.
(3) When you install the Hexxa Plus application, install Cydia by tapping Get Repos.
(4) When the Cydia repo is downloaded, extract the repo.
(5) After that, follow the command Download–> Allow –> Go to settings –> Profile –> Downloaded –> Install –> Done. When the Cydia repository is installed, you can download third-party apps and games from the website.
If you finish the jailbreaking process successfully, restore all the backed up data on the iPad, and use it without and limitations.
This is one of the easiest ways to jailbreak your iPad. Other than these are many other jailbreaking processes too. You can find those processes in the Pangu website.
This is how you jailbreak your iPad with simple steps. Now, use your iPad without any limitations and restrictions. Keep in mind that is impossible to revert your jailbroken iPad to its normal conditions. So, decide wisely before jailbreaking your iPad. Comment your thoughts about jailbreaking in the comments section below.
Stay connected on your social media pages, Facebook and Twitter.
Was this article helpful?