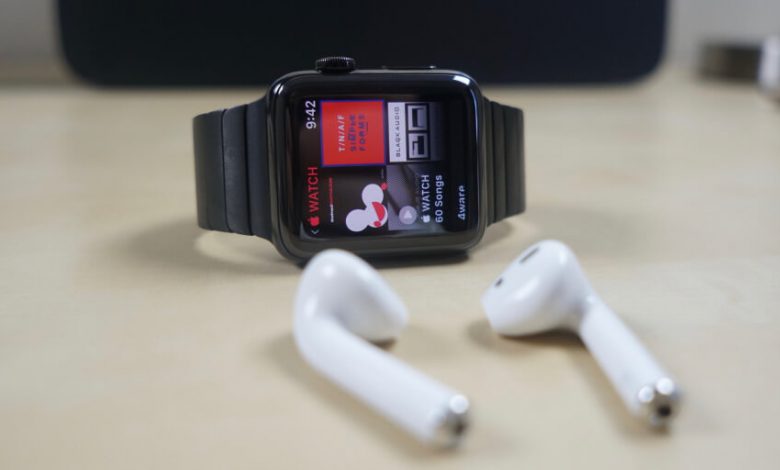 Apple Watch is a great gadget to attend calls, read messages, track workout activities, play music, view directions, and a lot more things from your wrist. However, you can't answer calls and receive notifications on your Apple Watch when the iPhone is far away from you. But, you can hear songs despite not having a jack for Bluetooth. By pairing Bluetooth headset, you can play or listen to the songs that you stored on the watch. If you're wondered how to play songs on Apple Watch, here is the guide to show everything in detail.
How to Play Music on Apple Watch?
There are two ways to play music on Apple Watch. You can play the songs directly from the paired iPhone or sync music to Apple Watch (limited to 2GB) and play it from your wrist.
Add songs to Apple Watch
(1) Connect your Apple Watch to the charger and ensure that it was charging. On the other hand, ensure that Bluetooth is enabled on the iPhone.
(2) Open Watch app on your iPhone.
(3) Tap the My Watch section and select Music.
(4) Under Playlists & Albums section, tap +Add Music.
Note: Enable the Heavy Rotation feature for Apple to add and remove music automatically based on the song you're listening to.
(5) Select the songs or albums or playlists that you want to sync to Apple Watch. The storage limit for music on Apple Watch is limited to 2GB.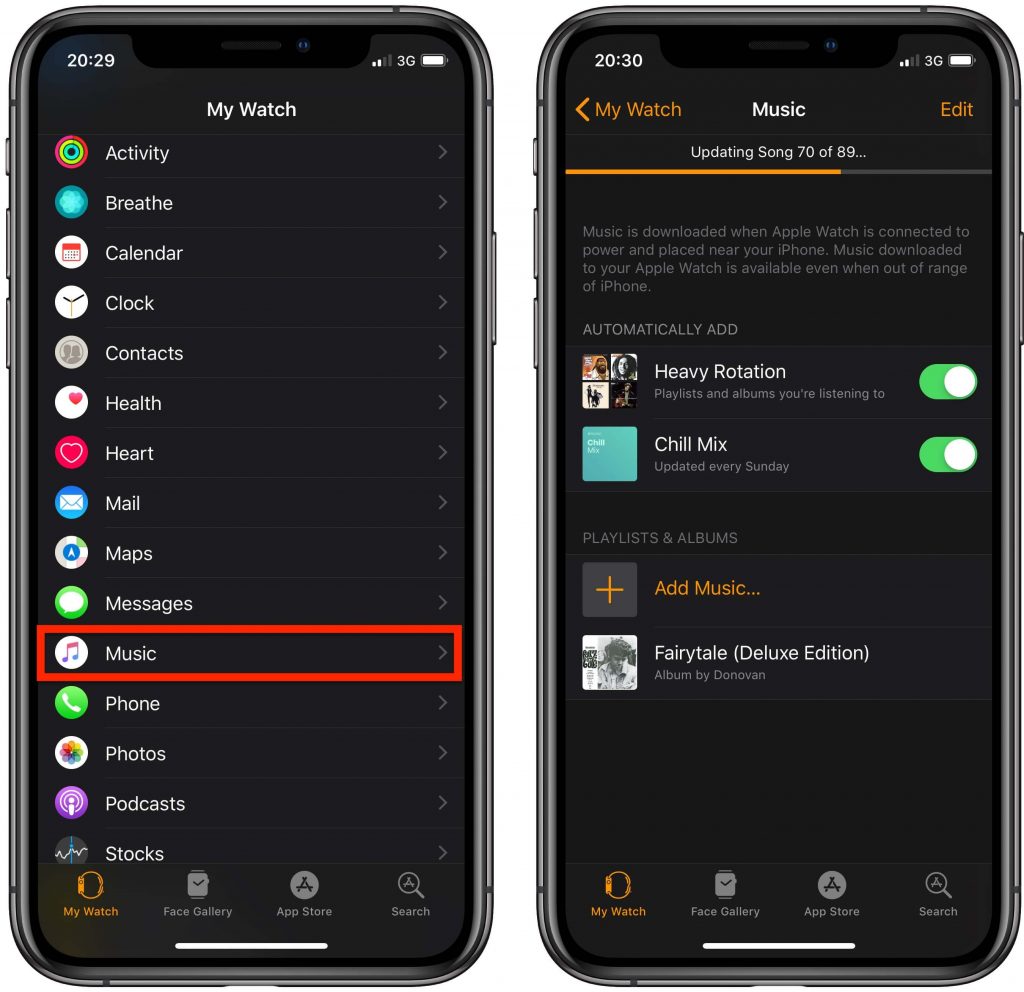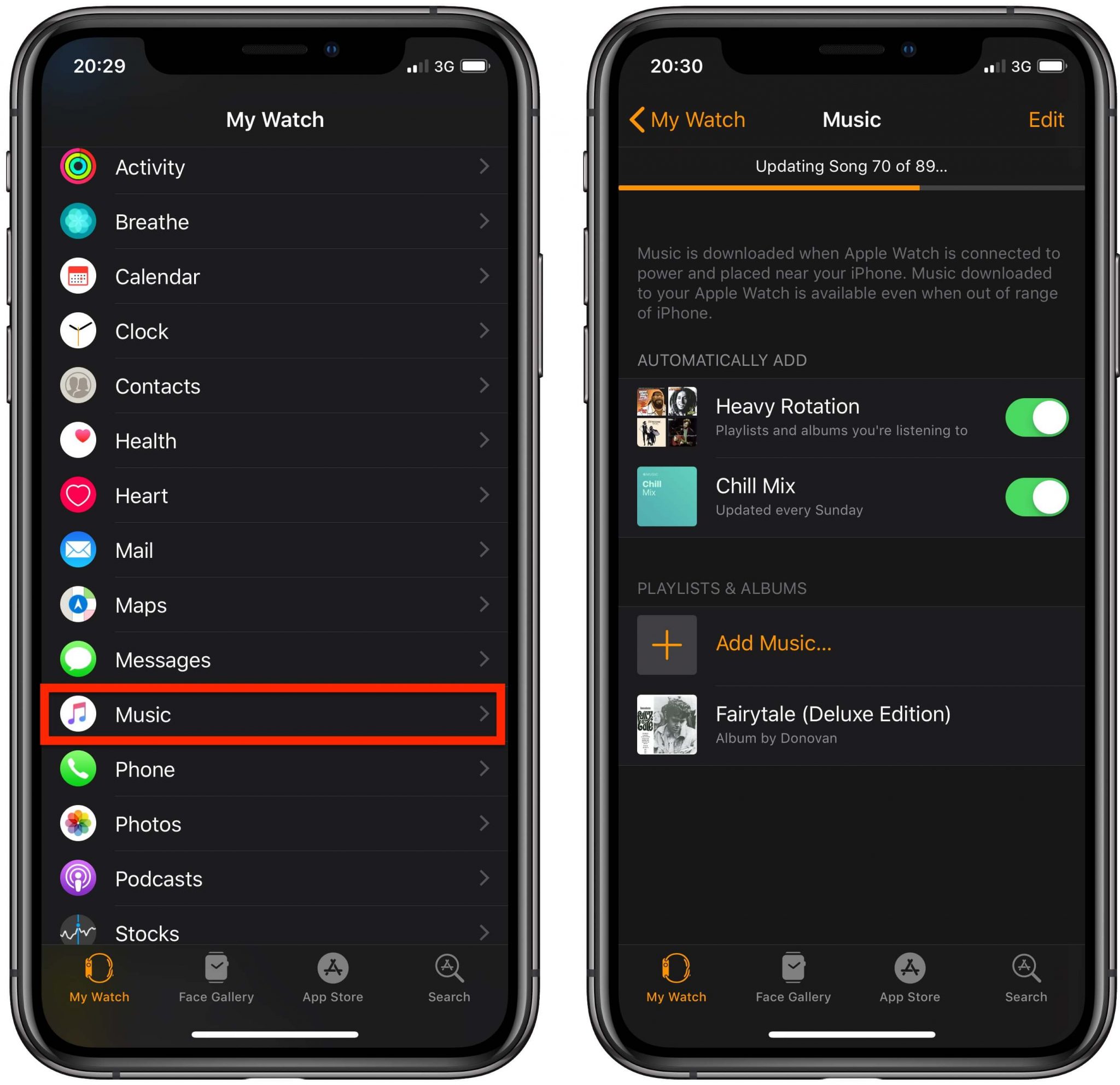 (6) Once you have added the songs, it will transfer to Apple Watch within a few minutes.
Listen to Music on Apple Watch
(1) Remove the Apple Watch from the charger and wear it on your wrist.
(2) Launch the Music app on your Apple watch.
(3) Now, you can scroll through the music that you added on iPhone.
(4) Select the music that you want to play.
(5) After selecting the music, the Apple Watch will ask you to connect a headset device.
(6) Click Connect a Device and select your Bluetooth headset.
(7) Now, you can play the music from your Apple Watch. Use the digital crown to increase/decrease the volume.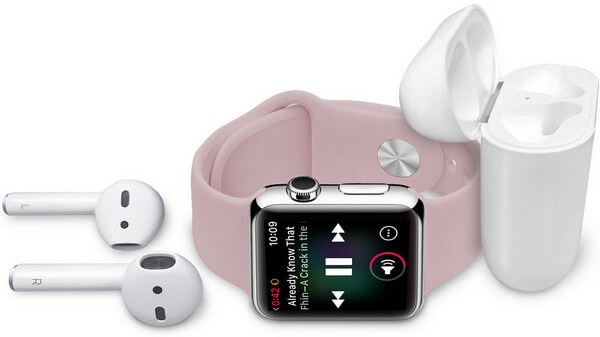 Use Apple Watch to control music playing on Apple Watch
After pairing Apple Watch with iPhone, you can view and control the songs playing on your iPhone directly from the Apple Watch. Here, the playback will happen on the iPhone. So, you need to connect the headset with your iPhone.
(1) Open Music app on Apple Watch.
(2) Scroll up and select iPhone as the source to play music from.
(3) Tap Now Playing.
(4) It will display what's currently playing on your iPhone. From there, you can control the music playback with ease.
Alternative Way – Download and Use Spotify on Apple Watch
In addition to the above-mentioned methods, you can also use Spotify on your Apple Watch to play songs. Spotify is a popular audio streaming service that you can install on Apple Watch to hear tons of songs, albums, and podcasts.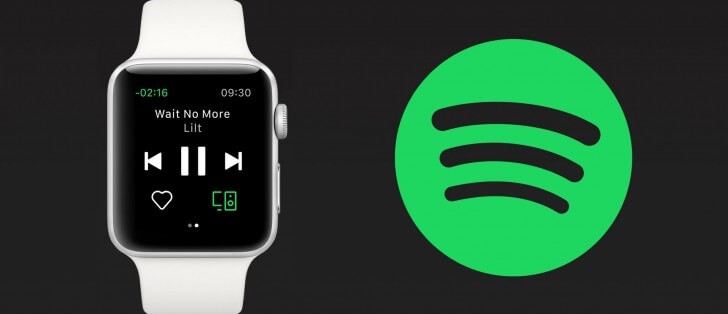 Learn how to play Spotify on Apple Watch
Summing up
The ability of Apple Watch to store music lets you listen to favorite songs on the go. In addition to Apple Music and Spotify, you can also use apps like iHearRadio, TuneIn Radio, Apple Radio, and more.
What do you think about this article? Mention your feedback in the below-provided comments section. Connect with us on Facebook and Twitter for more updates.
Was this article helpful?