You may need to reset your Samsung Soundbar if you face issues like Bluetooth not connecting, no sound, low audio quality, etc. If you don't want to lose any settings or data while resetting, you can perform a soft reset. But hard reset is the best option when you want to fix all issues on Samsung Soundbar, including malfunctions. Remember, when you hard reset your Soundbar, all the personalized settings will revert back to the factory default settings. You need to start setting up your Soundbar from scratch. You can easily reset the Samsung Soundbar by pressing the Power and Volume Up or Down buttons.
Why Should You Reset Samsung Soundbar to Factory Settings
Here we have provided major situations where you need to factory reset your Samsung Soundbar.
If you are adding or removing a device from your Samsung Soundbar.
When the soundbar is not working as it is supposed to.
If the Samsung Soundbar won't connect to the subwoofer.
When the Soundbar becomes unresponsive.
When you can't find the Samsung Soundbar on the list of Bluetooth devices.
If the Samsung Soundbar doesn't play any audio.
If you are changing ownership of the Samsung Soundbar.
How to Soft Reset Samsung Soundbar
1. Switch Off your Samsung Soundbar.
2. Unplug it from the power cord.
3. Wait for 5-10 minutes. It will help Soundbar to cool down.
4. Plug back the Samsung Soundbar and switch it On.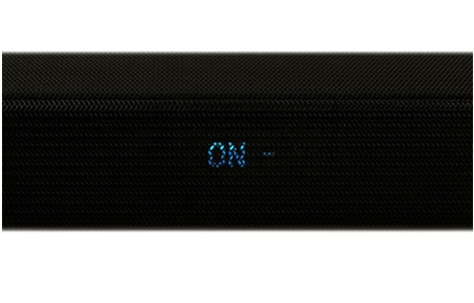 5. Play any audio to check whether the soundbar is working properly or not.
How to Hard Reset Samsung Soundbar Without Remote
1. Switch On your Samsung Soundbar.
2. Press and hold the Power or Volume Control button (+ or -) on the soundbar for 5 seconds.
3. The INIT will appear on the soundbar for 2 seconds, and the device will be turned Off automatically.
Note: If your Soundbar doesn't have a display, you can see the red light turning off once the reset is completed.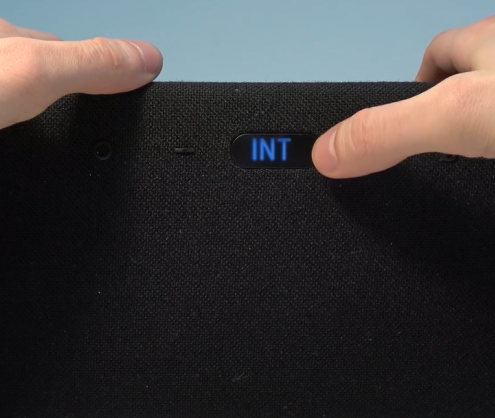 4. After a few seconds, the Samsung Soundbar will turn ON.
If you face any problems while resetting your Samsung Soundbar, contact the Samsung Customer Support team.
Note: If you use a Vizio soundbar and face audio/sound issues, hard reset your Vizio Soundbar to fix the problem.
FAQ
Why can't I connect Samsung Soundbar to my TV?
1. Check your device compatibility.
2. Keep the soundbar and your device within a 10-meter distance.
3. Unpair if any other device is connected, and try connecting again.
Can I reset my Samsung Soundbar without a Remote?
Yes, you can directly use the buttons on the Soundbar to reset the device.
Does hard resetting Samsung Soundbar remove personalized settings?
Yes, a hard reset will remove all customized settings and data on your Soundbar.
Was this article helpful?