Spotify is an audio streaming and media service provider. As regular smartphone users, we will use Spotify at least once a day. In recent days, Spotify announced a lot of new features in its platform, like getting song lyrics. In that list, there is an interesting update for all the free and paid users. With this, you can get to see your year around Spotify stats. The feature is named Spotify Wrapped.
We have provided two methods. One is seeing Spotify Stats on PC and the other one is seeing your Spotify Stats on the smartphone. With Spotify Stats, you can find your top artists and top songs of all time. It is a new site that has given more information and has gone viral on social media ever since it was introduced. Spotify Stats is a classic Spotify data analyzer. The website usually shows you your top tracks, genres, and artists, which are organized by the last four weeks, last six months, and all time.
How to See Your Spotify Stats on PC
(1) Go to the Spotify website (login if asked) on your PC and click the Profile icon.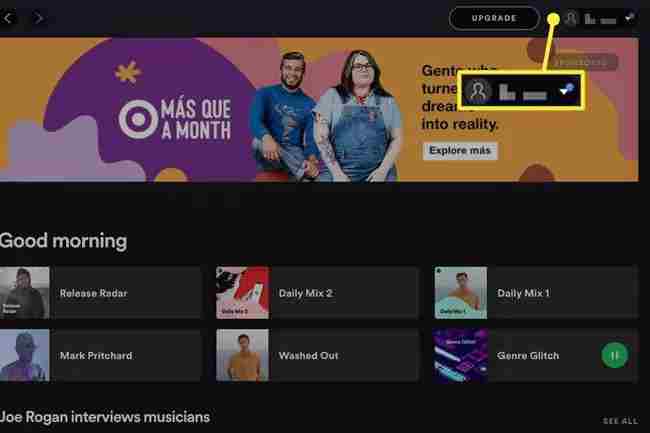 (2) From the drop-down menu, select Profile.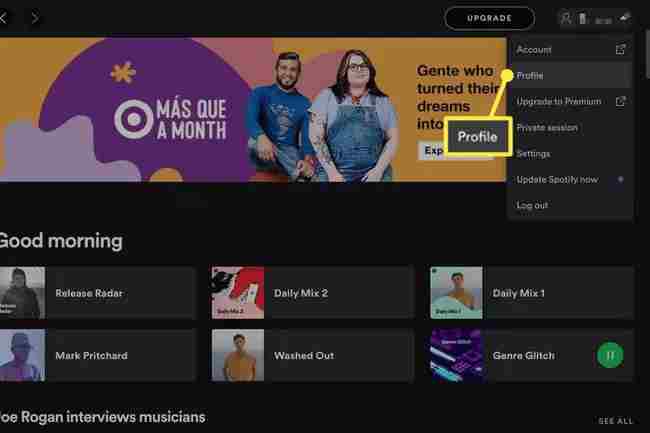 (3) Now, you can search your frequently played artists, a list of playlists, and songs. Click See All to expand your search.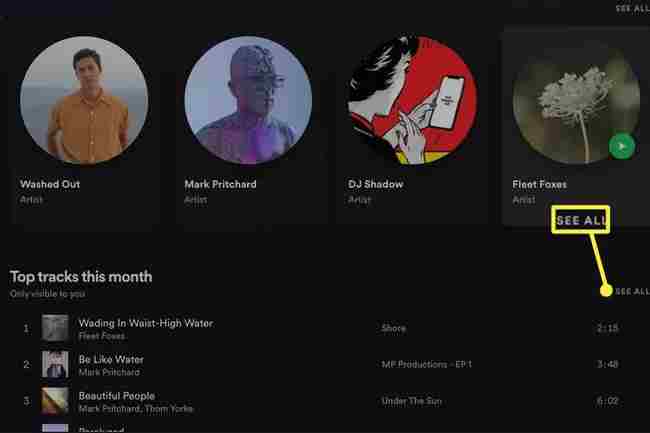 (4) You can now able to see your Spotify Stats.
How to See Your Spotify Stats on Smartphone
You can able to get up-to-date Spotify Stats on your smartphone if you have the updated Spotify app.
(1) Open the Spotify app and tap the Settings icon.
(2) Below the user icon, you can see View Profile. Click View Profile.
(3) Tap See All to get all the information of your recent playlists, list of artists, and much more.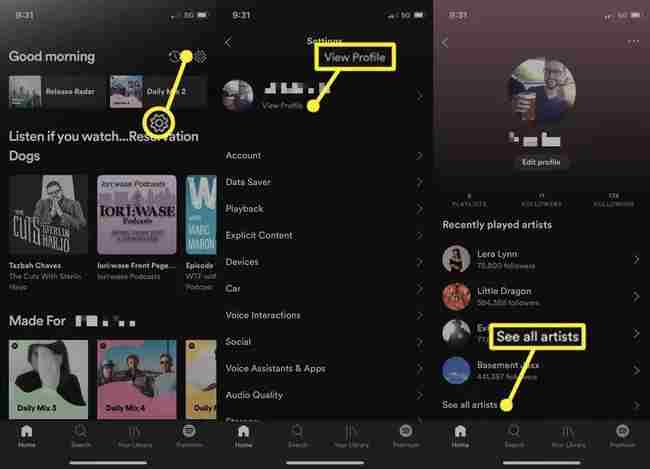 How to See Spotify Stats Using Third-party Services
Obscurify
This service compares Spotify user data with Obscurity users. The top 5 obscure artists which you listen to will be shown. Rating the music according to our moods is another unique feature. Comparing Spotify Stats with another obscure user will provide the top song of every decade. Visit the Obscurify website on your browser and click Log In with Spotify. Now, click Agree button to see the stats.
Receiptify
It analyzes Spotify stats and puts the top ten songs on the receipt. The receipt looks super cool. The duration of 10 songs and the total duration will also be included in the receipt. Go to the Receiptify website and click on Log in with Spotify, agree to terms and conditions, and get your receipt done.
Moodify
It does not give any stats from our Spotify data. The AI analyzes the currently playing songs and creates the playlist on its own. You can also get an automatic playlist of your favorite songs. Visit the Moodify site and log in with your Spotify credentials. Create an automated playlist.
How to See Spotify Wrapped
(1) Open the Spotify app and log in with your account.
(2) Scroll down the home page of the Spotify app until you see a pink icon that says Your 2020 Wrapped.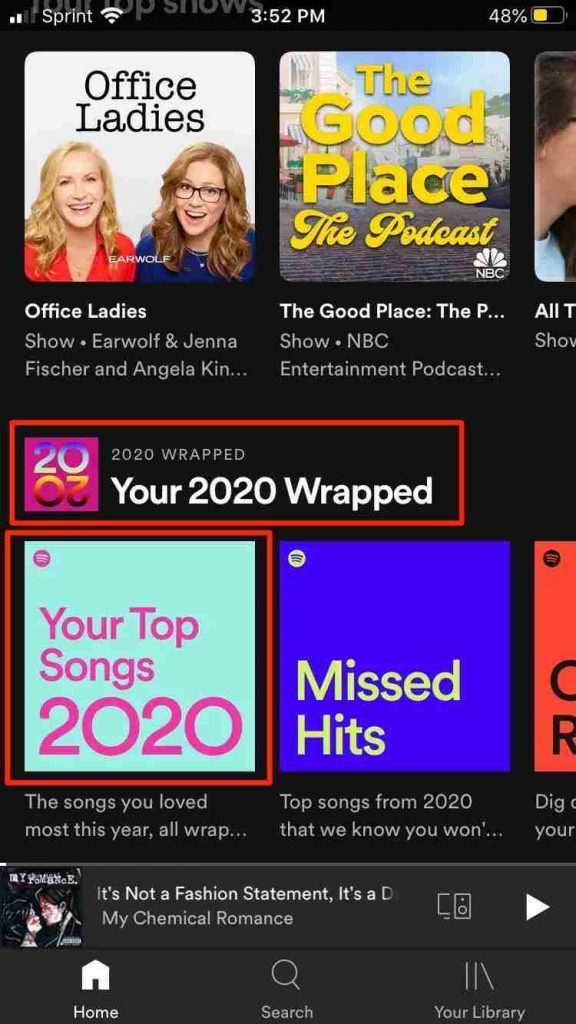 (2) Click Your 2020 Wrapped. It will take you to the wrapped landing page. At the top, you can see the banner See how you listened in 2020. Click that to view your Spotify yearly stats.
(3) If you scroll down further, you can find year-end features, which include a playlist of your top 100 songs.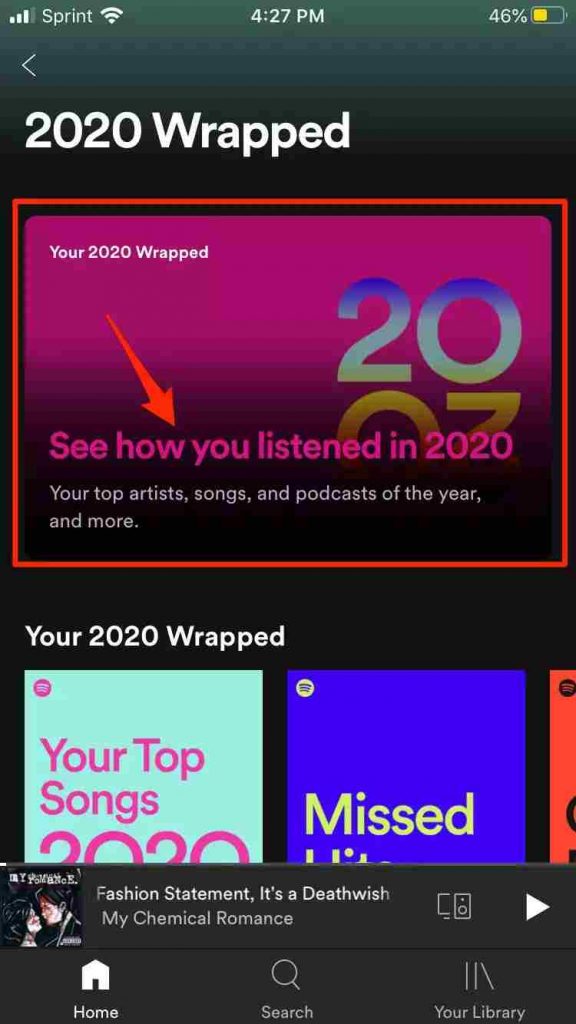 (4) You can also share your Spotify Wrapped stats with your friends by hitting the Share this story button.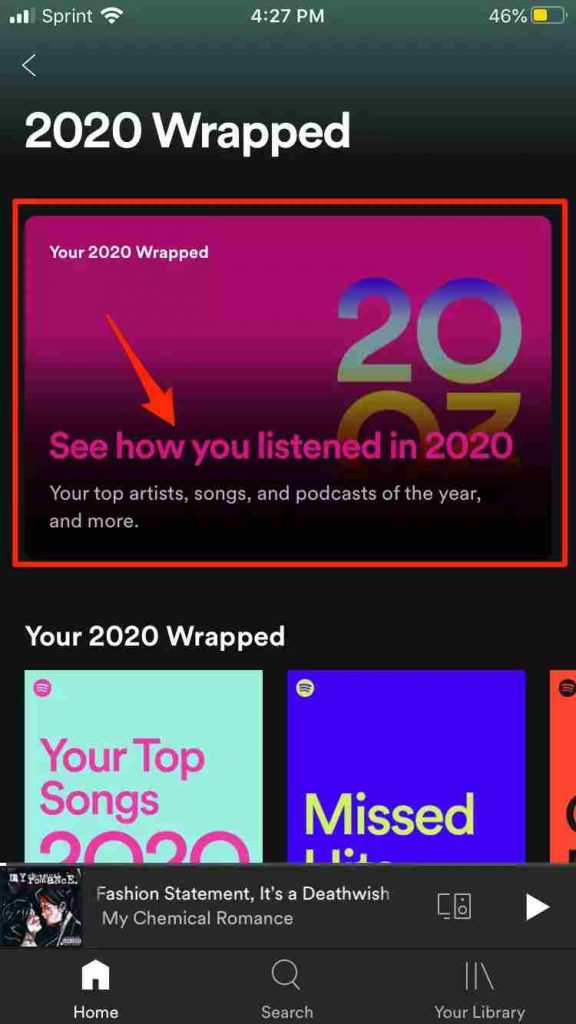 In the desktop Spotify app, if you move to Made for You tab on the left side, you can view not only your 2020 Spotify Wrapped stats. You can also visit the Spotify Wrapped website to see your year-around stats.
By following these simple steps, you can know your Spotify stats on your PC as well as on your smartphone. Spotify Stats is one of the super cool features of Spotify. Make use of the stats feature on Spotify and enjoy listening to music. The feature has the ability to know our favorite tracks and also it can easily tell us how our music tastes change over time.
Follow our Facebook and Twitter pages to get more updates.
Was this article helpful?