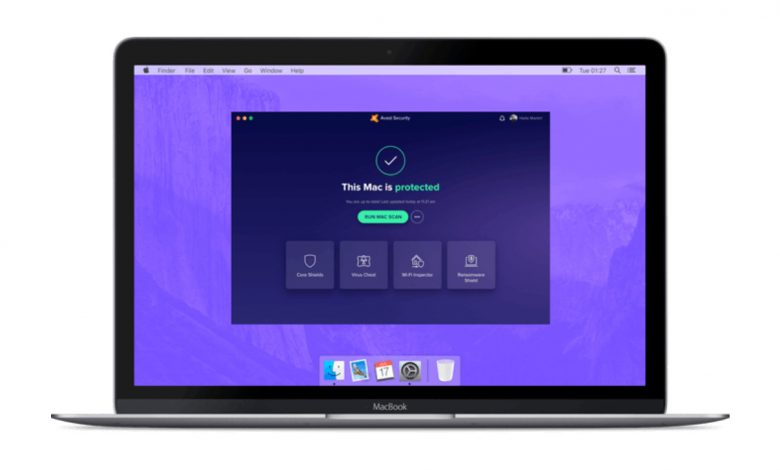 Avast is the most renowned brand when it comes to security, privacy, and performance. It has launched different products to help Mac users protect their devices from malware, threats, ransomware, etc. Avast also ensures multiple layers of security in real-time from ISP, hackers, and government. It is an all-in-one security system to protect your whole Mac PC. Some of you might want to stop using it for its slow performance, consuming system resources, numerous pop-ups. For whatever reason Mac users can remove any of the Avast products. Whether it is the antivirus, VPN, or password, you can remove Avast from Mac easily just like the installation. To help you better deal with it, this section guides you on how to Uninstall Avast on Mac using different methods.
How To Uninstall Avast on Mac?
If you have decided to remove any of the Avast products from your Mac, then this section will help you proceed with it.
Note: All the methods work on uninstalling Avast Security, Avast Premium Security, Avast SecureLine VPN, and Avast Password
How to Remove Avast from Mac using Applications folder?
If you have any of the Avast products on Mac, then here goes the procedure to uninstall them using the application folder.
(1) Launch Avast on Mac from the Applications folder. For instance Avast Security.
(2) Navigate to the top-left and click on Avast from the menu bar next to the Apple icon.
(3) From the drop-down menu, select Uninstall Avast Premium Security.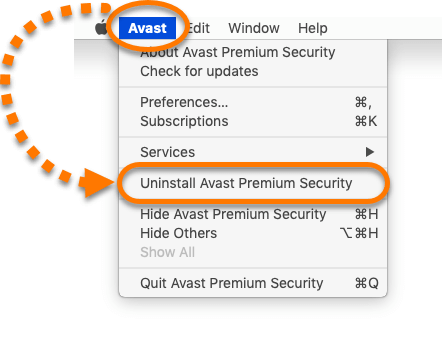 Note: If you have chosen Avast Password, then you will find Uninstall Avast Password.
(4) Click the Uninstall button when you are asked to confirm removing it from Mac.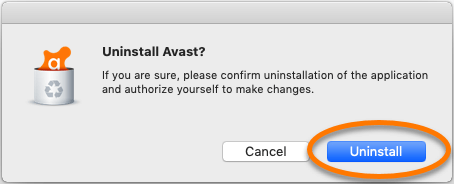 (5) When prompted, provide your Touch ID or Admin password and click on the OK button.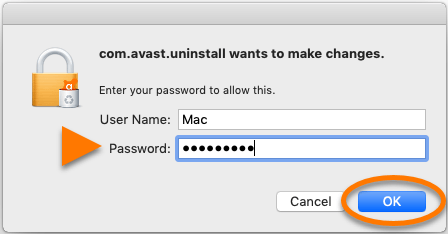 (6) Finally, click on the Quit button and with this, Avast gets removed on your Mac.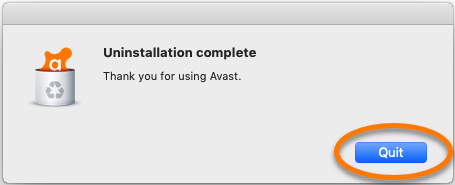 How to Uninstall Avast from Mac using Go from Menu Bar?
Proceed with the steps given below to remove any Avast app on Mac with the help of the Go.
Note: Make sure you cancel your subscription before removing Avast SecureLine VPN.
(1) Click on the Go in the menu bar to select Applications.
Note: In this method, we have chosen Avast SecureLine VPN as an example. You can just proceed with the same steps for other Avast products. Just choose the desired product name.
(2) Double-click on Avast SecureLine VPN icon.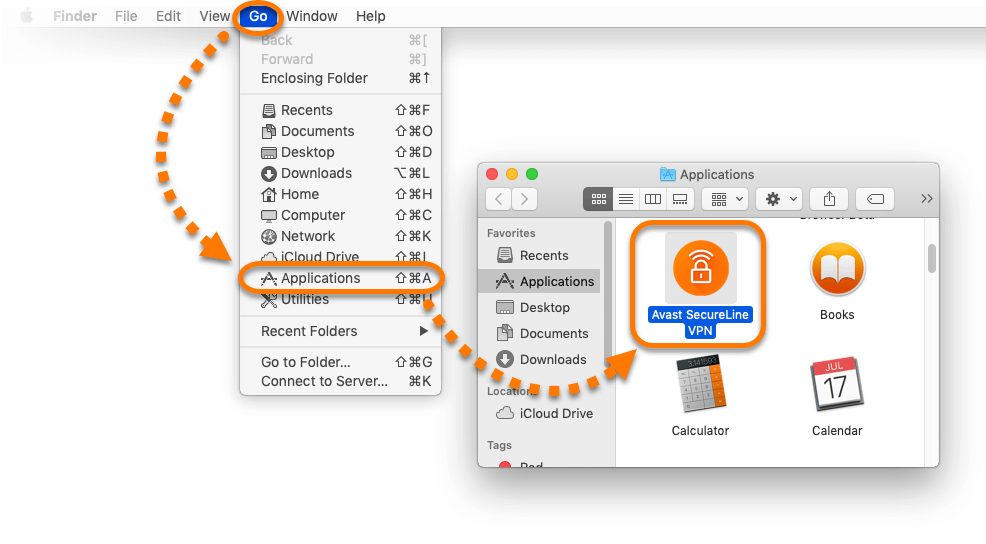 (3) Now, click on Avast SecureLine VPN to select Uninstall Avast SecureLine VPN option.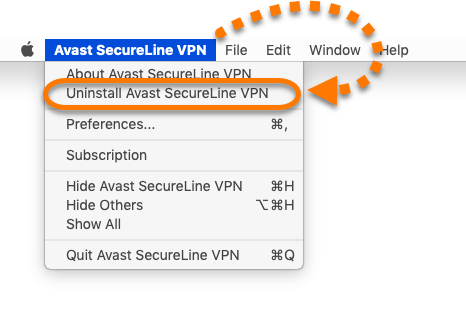 (4) Tap on Uninstall button.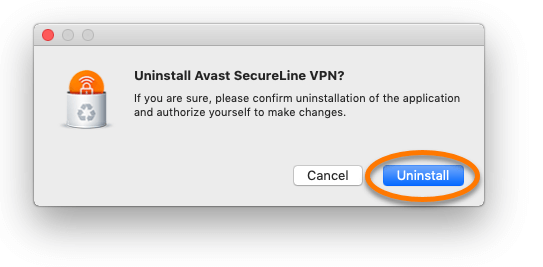 (5) Upon receiving the prompt to confirm removing it, provide your touch id or password. Click OK.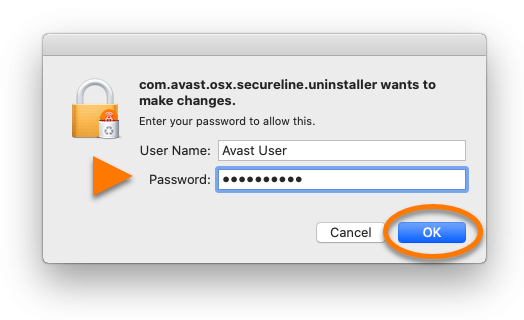 (6) Finally, tap on the Quit button to uninstall Avast SecureLine VPN on macOS.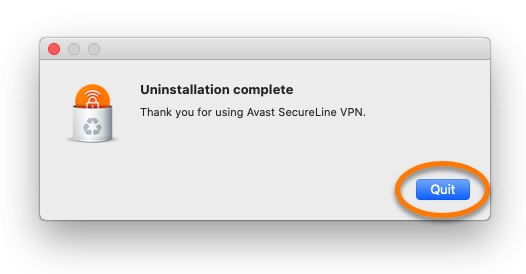 How To Delete Avast Mac using Launchpad or Trash?
Learn to uninstall any of the Avast products from your Mac PC using Launchpad or Trash.
Note: In this method, we took Avast Password as an example. You can even select any Avast product name to remove it from macOS.
Using Launchpad,
(1) From the dock, click on Launchpad icon.
(2) Click and hold Avast Password icon till you get X in the top-left corner of Avast Password tile.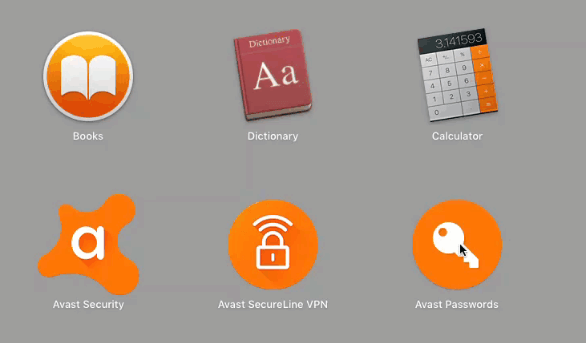 (3) Make a click on X to choose Delete.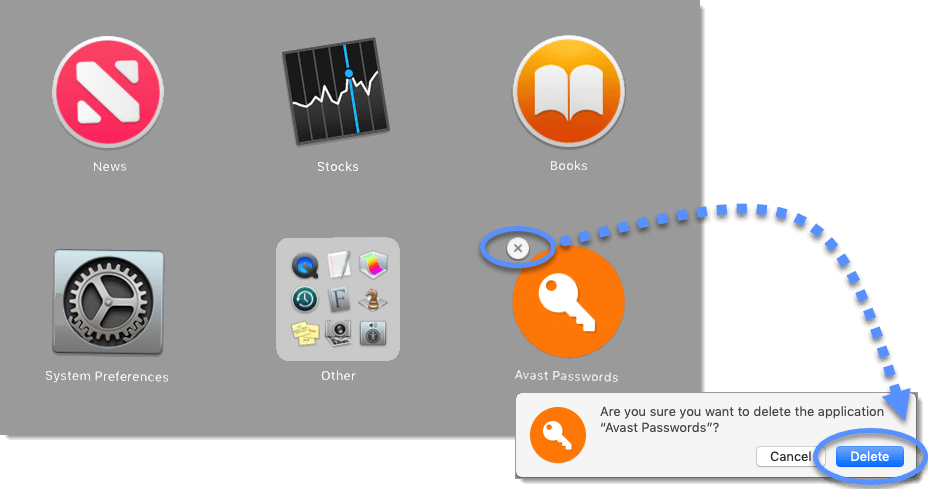 Using Trash,
(1) Click on Go on the menu bar and select Applications.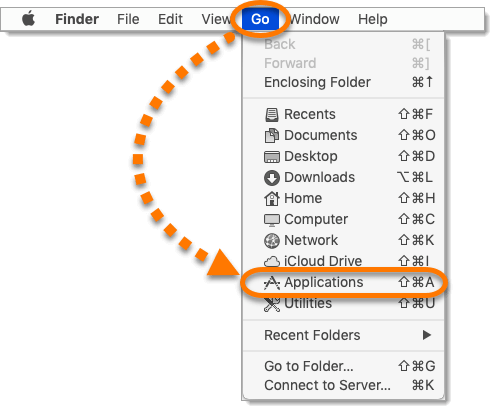 (2) Look for Avast Password icon and click on Move to Trash.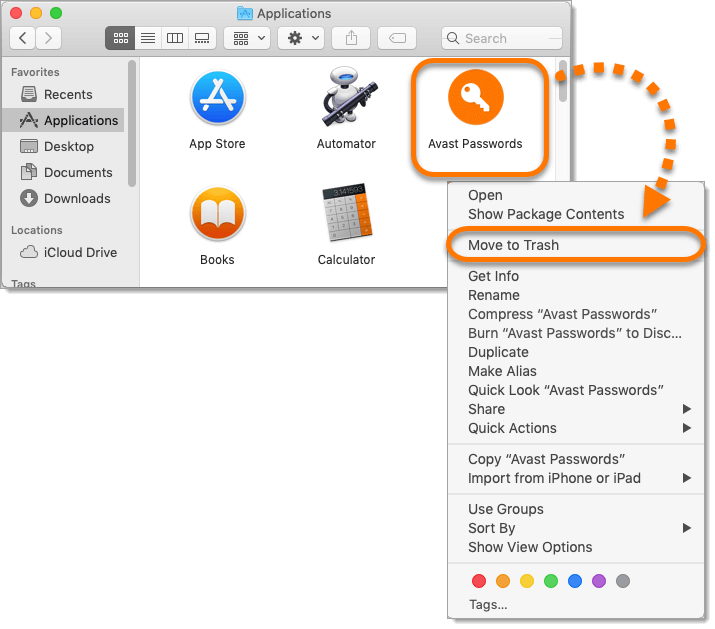 (3) Provide your administrator credentials and tap on OK.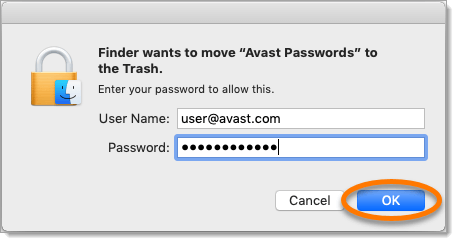 (4) After Avast Password moves to Trash, you should right-click on the Trash icon from the Dock.
(5) Select the Empty Trash option and Avast Password will no longer be available on Mac.

Note: If you are using Avast on Subscription basis, then cancel Avast Subscription before uninstalling.
Our Opinion
Mac supports removing or uninstalling an application using three different ways. You can choose between all three to uninstall any of the Avast products. Carry out the same procedure and the only thing you should remember is to choose the respective Avast product name.
Have you found this article useful? Let's hear it out as comments below. For more related articles, you can follow us on Facebook and Twitter pages.
Was this article helpful?