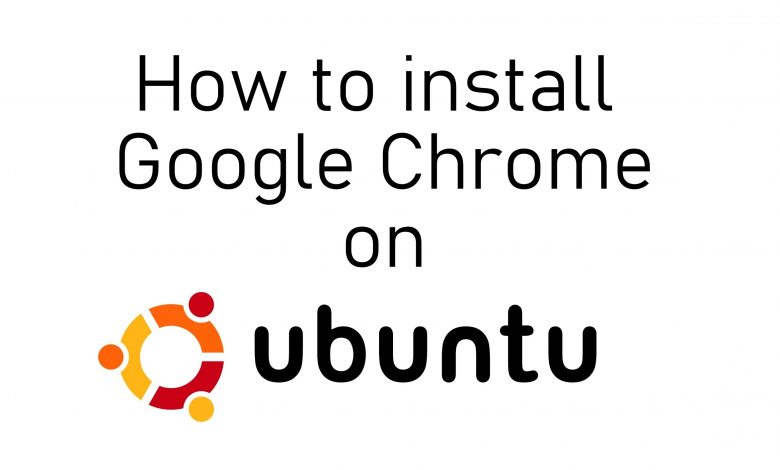 Ubuntu is an open-source operating system based on Linux. Like other OS, you need a browser to surf the internet. As we all know, Chrome is free widely used web browser. Chrome is developed and maintained by Google and it supports almost all platforms including Windows, Android, Linux, macOS, Ubuntu and much more. Google Chrome is one of the best browsers available across the globe. You can easily install Google Chrome on Ubuntu by following the below article.
How to Install Google Chrome on Ubuntu?
Chrome is the fast, easy and secure web browser to use. There are two methods available to install Chrome on Ubuntu.
Using Graph Method
Using Command Line
Install Google Chrome through Graph Method
(1) Go to www.google.com/chrome on the default browser (Firefox).
(2) Click on the "Download Chrome" button.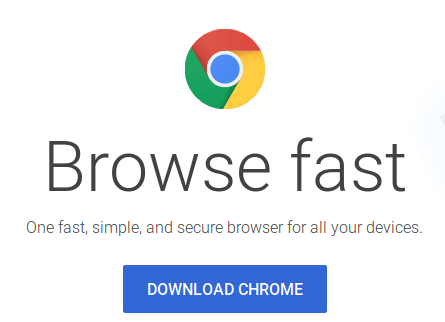 (3) Select the download package. Select the first option 64 bit .deb (for Debian/Ubuntu).
(4) Click on the Accept and Install button.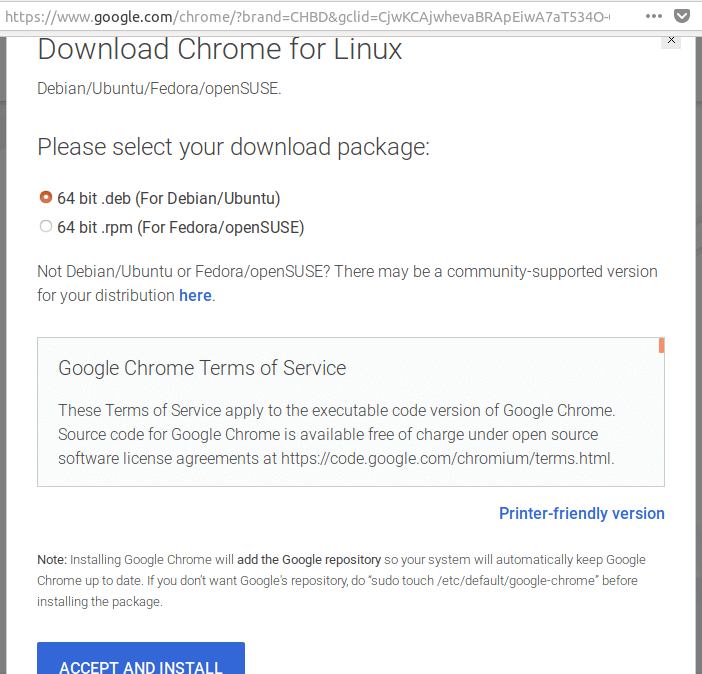 (5) The Firefox asks "how to open the .deb file". Choose the default option to open chrome in Ubuntu software.
Note: Sometimes software issues might occur and therefore download and save the file first and then proceed installing.
(6) If you choose "Open with" option, the chrome deb package will be downloaded to Mozilla $username folder.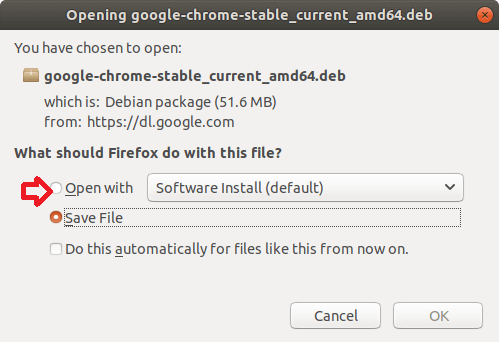 (7) Once the download is finished, the Ubuntu software will open automatically. Click on the Install button.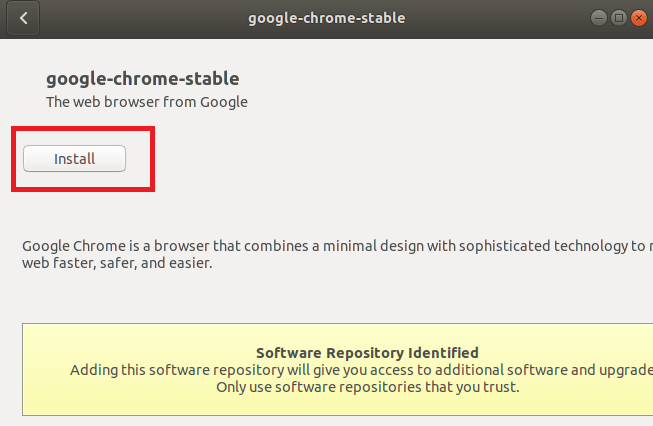 (8) Linux requires authentication to start installing. Enter your password and click on the "Authenticate" button.

(9) The installation process starts now. Once the installation is completed, open the chrome browser and start chrome browser in the Unity Dash.
Install Google Chrome through Command line
(1) Open the Terminal and enter the below command,
$ wget https://dl.google.com/linux/direct/google-chrome-stable_current_amd64.deb
(2) It will start the installation process. The installation package is saved to your system in the current directory (/home/<username>).
(3) Enter the following command line to install the downloaded package.
$ sudo dpkg –i google-chrome-stable_current_amd64.deb
(4) Enter the password and click on the "Authenticate" button.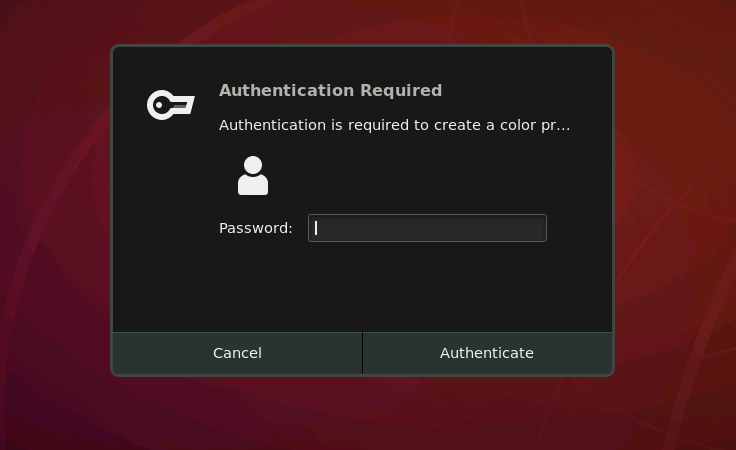 (5) Now the Google Chrome is installed on your Ubuntu system.

(6) You can start the Google Chrome either by tying the command line google-chrome or click on the google chrome icon.
(7) Now the Google Chrome is opened on your Ubuntu system. You can make chrome as your default browser and start browsing.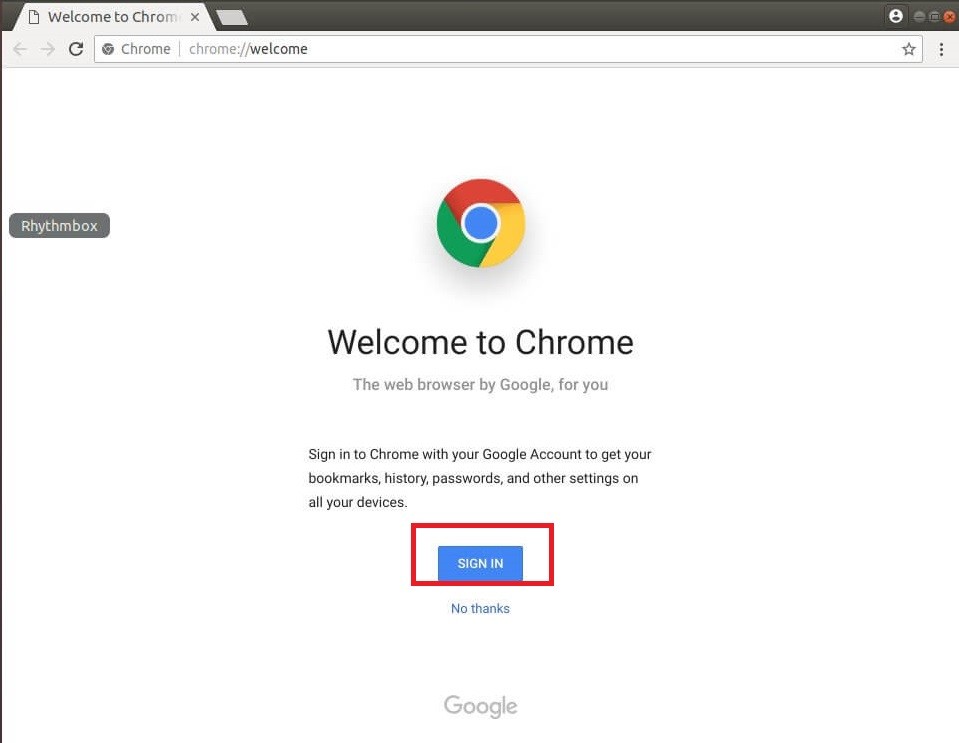 Our Opinion
By installing Google Chrome on your Ubuntu, you can access all the features of Chrome on Ubuntu OS. You can sign in to Google Chrome with your Gmail account to sync data from other devices as well. By default, Firefox is the browser of Ubuntu. You can install the Chrome browser using Mozilla Firefox.
If you have any queries or feedback, tell us in the comment section below. Don't forget to follow us on Facebook and Twitter for more updates.
Was this article helpful?