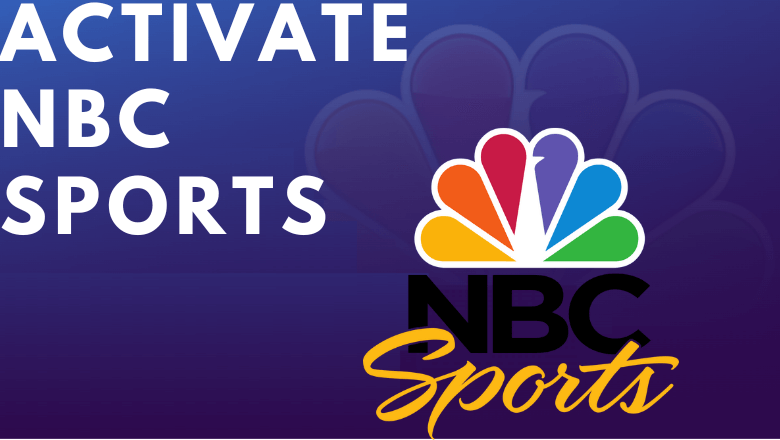 Key Highlights
NBC Sports: Install NBC Sports app → Sign in → Note the activation code → Activation site → Choose Streaming device → Enter the activation code → Continue → Sign in with TV Provider → Start Streaming.
NBC Sports is a popular sports-based channel and the favorite channel for users. On NBC Sports, you can stream multiple games, such as NFL, MLB, NHL, NASCAR, Premier League, Indycar Series, Golf, and many more. In addition, you can watch highlights, get scores, check schedules, standings, etc. If you like to watch NBC Sports on your desired streaming device, you must activate it before accessing the channel.
How to Activate NBC Sports on Streaming Devices
[1]. Install the NBC Sports app on your Streaming device from the respective app store.
[2]. Launch the app on your device and select Sign In on the home screen.
[3]. You will see the activation code on your TV screen alongside the guidelines for the activation. Note down the code.
[4]. Open the default web browser on your PC or smartphone and visit the NBC Sports activation website [https://www.nbcsports.com/activate].
[5]. Select the streaming device from the drop-down list.
[6]. Enter your activation code and select Continue.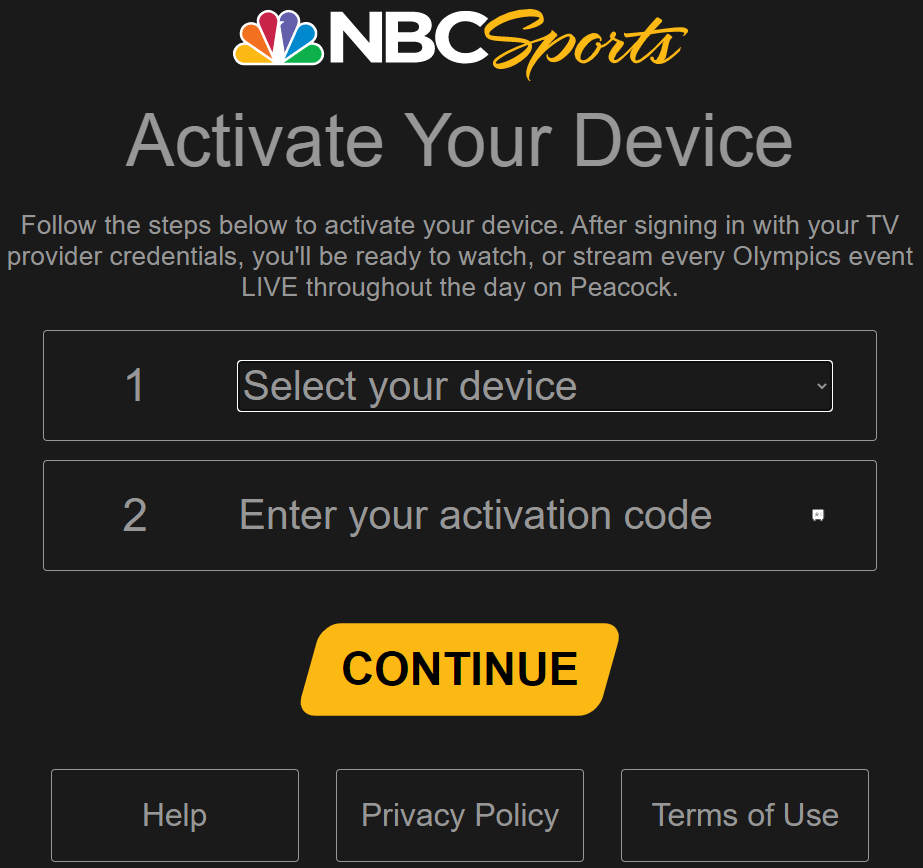 [7]. Now, select the TV provider and sign in with the login credentials.
[8]. Go back to your streaming device and stream the on-demand content on the NBC Sports app.
Supported TV Providers of NBC Sports
Xfinity
DirecTV
Dish
Verizon
AT&T U-verse
Xtream
Spectrum
COX
Optimum
Suddenlink
Mediacom
YouTube TV
Sparklight
WOW!
RCN
Armstrong
Frontier
WTC
Visit this support page to see the entire list of supported TV Providers.
How to Sign Up for NBC Sports
[1]. On the browser, head to NBC Sports official site [https://www.nbcsports.com/].
[2]. Scroll down and select Sign Up at the bottom.

[3]. Enter your email address, name, and state. Enable the checkboxes and enter the phone number.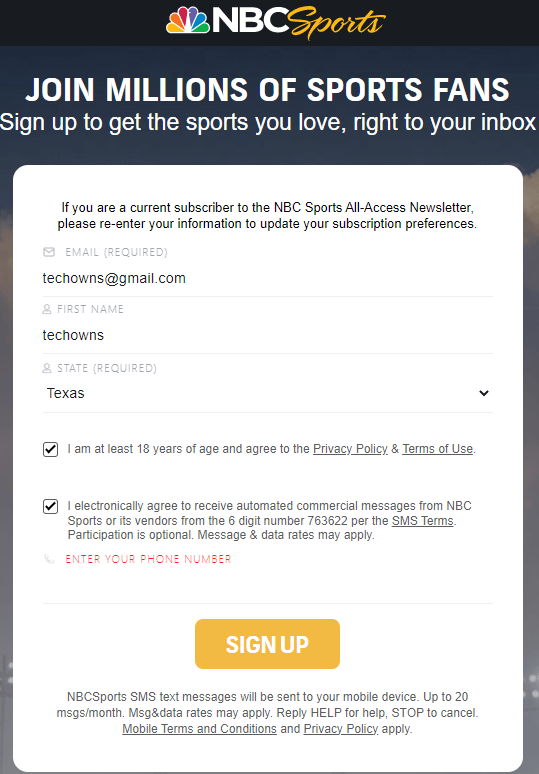 [4]. Tap Sign Up to create a new account.
[5]. Now, select the desired Sports you want to follow and click Next.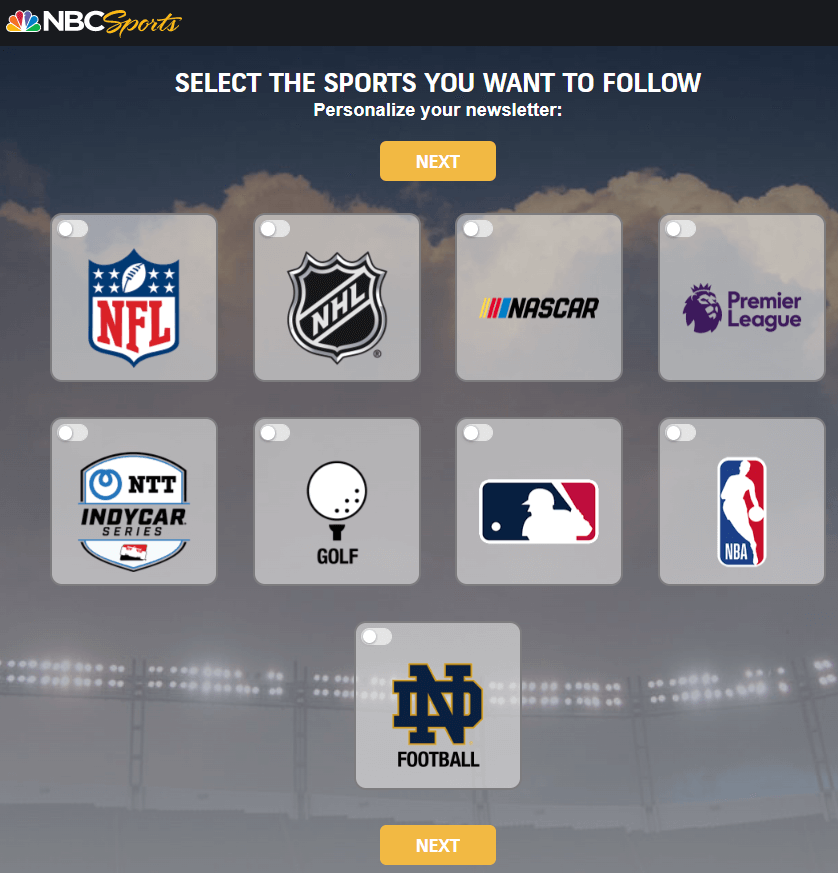 [6]. Follow the on-screen instructions to sign up for the account.
How to Fix NBC Sports Not Working Issue
Follow the potential troubleshooting steps if NBC Sports is not working on your streaming device.
Ensure that the internet connection is stable.
Restart your router or modem.
Clear the app cache and cookies.
Uninstall and reinstall the app.
Update the NBC Sports app and your streaming device.
Frequently Asked Questions
1. Can I watch NBC Sports without cable?
Yes. You can watch NBC Sports without cable using the streaming services such as DirecTV Stream, fuboTV, Hulu, Philo, Sling TV, YouTube TV, and Xfinity Choice TV.
Was this article helpful?