LG is a growing smart TV brand that keeps adding new apps now and then. Paramount Plus is a relatively new addition. It is the rebranded version of the CBS All Access app with additional options and content. You can stream content from BET, CBS, MTV, Comedy Central, etc. Watch live sport, news, and show from the different CBS stations. It is available as a multi-platform app and works on most devices. If you wonder how to get Paramount Plus on LG Smart TV, this article will guide you.
Paramount+ Subscription Plans
Paramount+ offers two premium plans, and you can sign up for the required plan by visiting its official site.
The lowest plan costs $5.99/month or $59.99/year. It is called Limited Commercials Plan and brings you limited ads.
The highest plan of Paramount+ costs $9.99/month or $99.99/year. It is a Commercial-Free plan, and you will not get any ads.
How to Download Paramount Plus on LG Smart TV
You can access Paramount+ on LG TV with webOS 4.0 and higher. In other words, you can get the Paramoun+ app only on the LG TVs that are running from webOS 4.0 and above. Update the LG Smart TV and get the latest webOS. For the installation guidelines, follow the steps given below.
1. Press the Home button on the provided remote.
2. Navigate to click on the LG Content Store tile.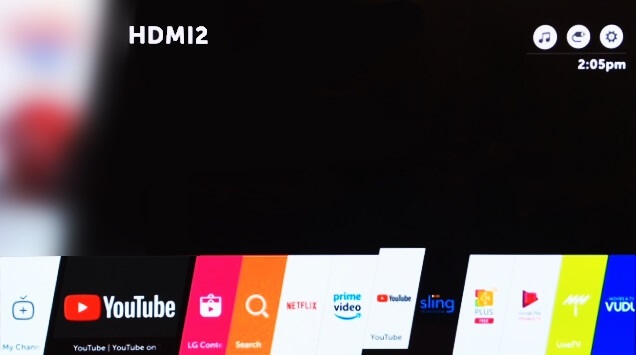 3. Using the virtual keyboard, you should type as Paramount Plus.
4. Choose the app from the search result to get directed to the overview screen.
5. Navigate to select the Install button to start downloading Paramount+.
6. Choose Launch to open Paramount Plus app on your LG Smart TV.
How to Activate Paramount Plus on LG Smart TV
1. Open the Paramount Plus app on your LG Smart TV.
2. Go to Settings and choose Sign In.
3. Now, you will get two options. On my TV and On paramountplus.com. Tapping On my TV will prompt you to enter the Paramount+ credentials on your LG TV. Tapping On paramountplus.com will display you the activation code or the log-in code.
4. If you click the on paramountplus.com option, go to the Paramount Plus activation website.
5. Enter the Paramount+ activation code and click the Activate button.

6. For verification, you have to enter your Paramount+ credentials.
7. Once it is verified, you can stream all the Paramount Plus content on your LG TV.
8. If you click the On my TV option, enter your Paramount+ credentials and stream the video content.
Alternative Method to Watch Paramount+ on LG Smart TV
LG Smart TV supports casting and AirPlay functionality. The LG TV user can take advantage of this option to stream Paramount+ content from Android or iOS devices. Make sure that your LG TV and smartphone are connected to the same WiFi network.
1. Install the Paramount+ app on your Android or iOS smartphone from the Play Store or App Store.
2. For Android smartphones, you don't have to enable the cast feature. For iOS, you have to manually enable the AirPlay feature on LG TV. Go to Home Dashboard –> Paramount Plus on LG Smart TV –> Turn on AirPlay –> Choose Require Code as Every Time.
3. Now, open the Paramount+ app on your smartphone and log in with your account.
4. Then, play any video from the app.
5. Tap the Cast or AirPlay icon and choose your LG TV.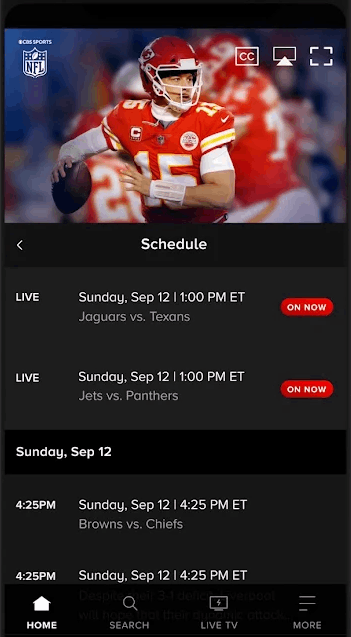 6. Now, the video from the Paramount+ app will appear on your LG TV.
Paramount Plus App Not Working on LG Smart TV
If you have any streaming issues with the Paramount Plus app or you can't find the Paramount+ app on your LG Smart TV, follow the below solutions.
Update LG Smart TV: For the older version of LG Smart TV, the Paramount+ app is not available. Update your LG Smart TV to the latest firmware version to get the Paramount+ app.
Restart: If you have any network issues or technical difficulties, restart the LG Smart TV and try again. Log out of the Paramount+ app and try again after some time.
Internet Connection: Make sure your internet connection meets the Paramount+ streaming requirements. It is recommended to have a minimum of 3000 kbps.
FAQs
1. How to add Paramount Plus on my LG TV?
You can install the Paramount Plus app on your LG Smart TV from the LG Content Store.
2. What is the difference between Paramount and Paramount Plus?
Paramount is a cable TV network, whereas Paramount Plus is a streaming app. Paramount is a TV channel and Paramount Plus is a smart device app.