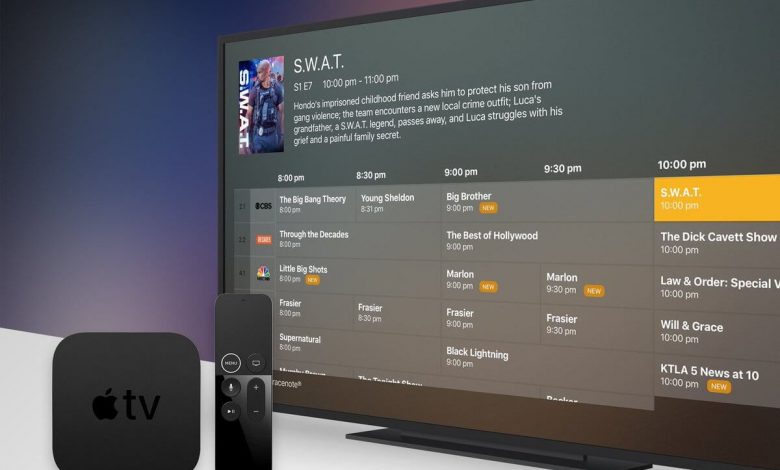 In the early days, Television is the only medium to watch movies, live TV and other media contents. But in modern times, the arrival of the wide number of digital streaming apps made you cut the cord and replaced cable TV and satellite networks. Plex is one of the open-source digital server and media player that lets you organize and watch more than thousands of movies, shows, music and web contents. You can watch live TV and even record it as well to your cloud DVR storage. Plex is a cross-platform app well supported on the Apple TV device.
Features of Plex
Entirely a free app to stream.
Stream thousands of movies, shows, web contents and live TV whenever you want.
Plex comes with Cloud DVR to save all your live TV recordings.
Even the free version of the app has no ads. You can enjoy streaming without interruption.
Subscribe to Plex pass and enjoy numerous benefits that you don't get on the free version.
Easily share your library with anyone.
Sync your contents to other devices and enjoy your streaming offline.
The Plex is officially accessible on Android TV, Apple TV, Amazon Firestick, Chromecast, Roku, Playstation, Xbox and many more.
Steps to Install Plex on Apple TV 4K
Plex is an official app on Apple TV (4th gen & higher), so you can install it directly from the App Store.
#1: Connect the Apple TV Box to your home TV device.
#2: Turn on your Apple TV and make sure it is connected to the internet.
#3: Go to Apple TV home screen and open the App Store.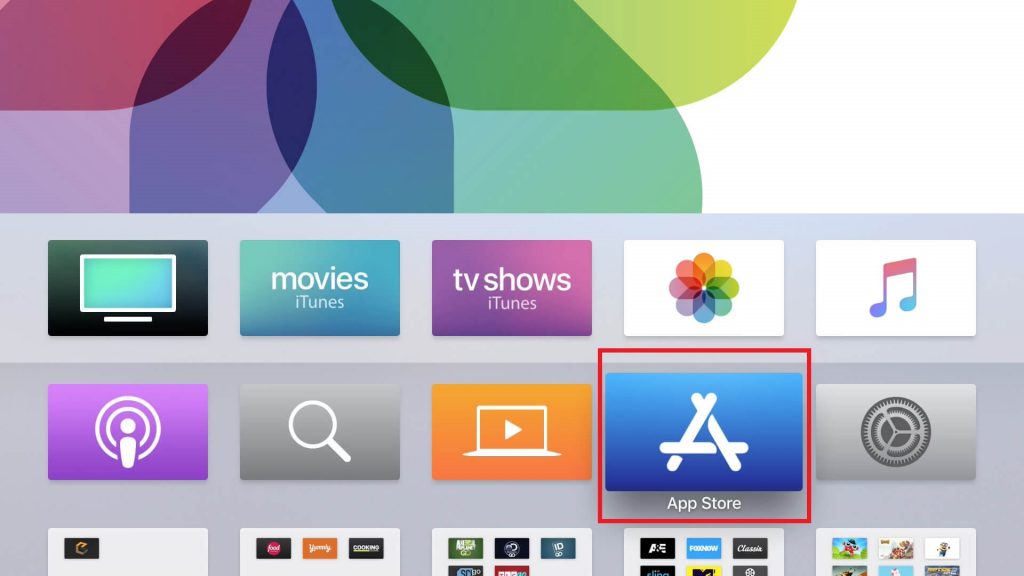 #4: Navigate to search bar and search for Plex app.
#5: Select Plex app from the suggestion list.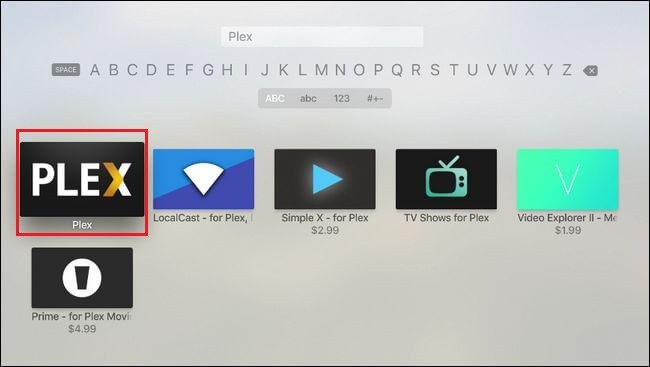 #6: Click on Install option to install the app on your Apple TV. Then wait for a few seconds.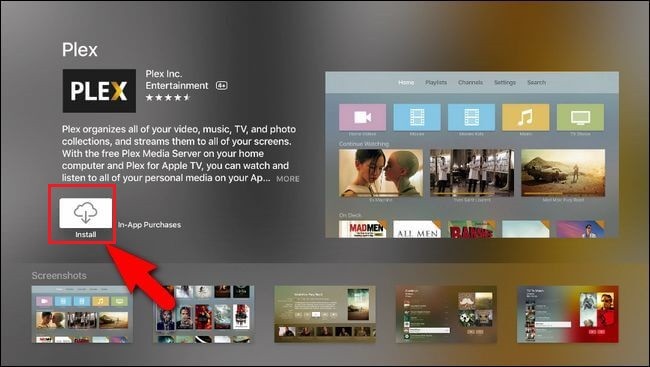 #7: once the app is installed, the install button will turn to Open. Click on it to launch the Plex app on your Apple TV.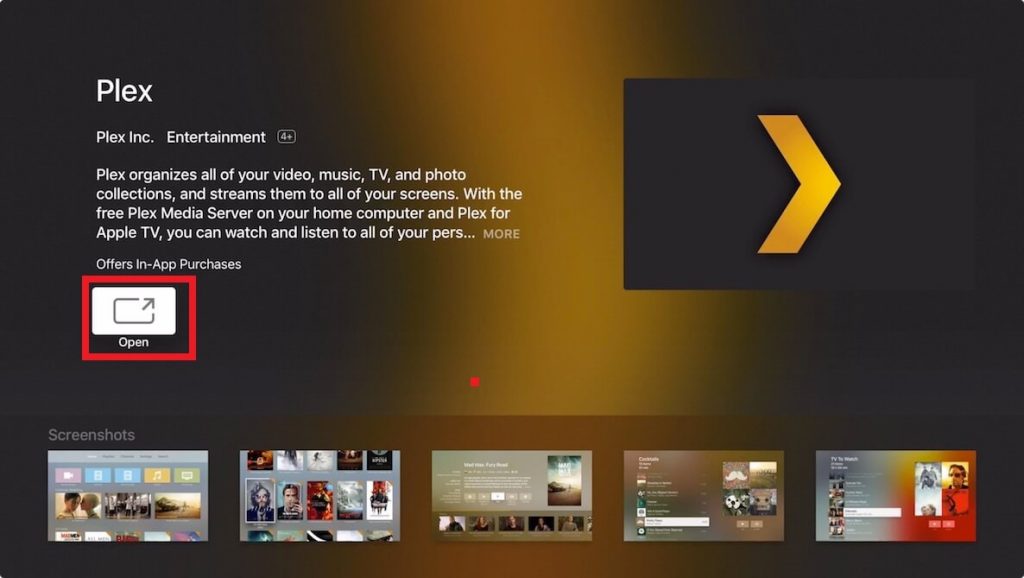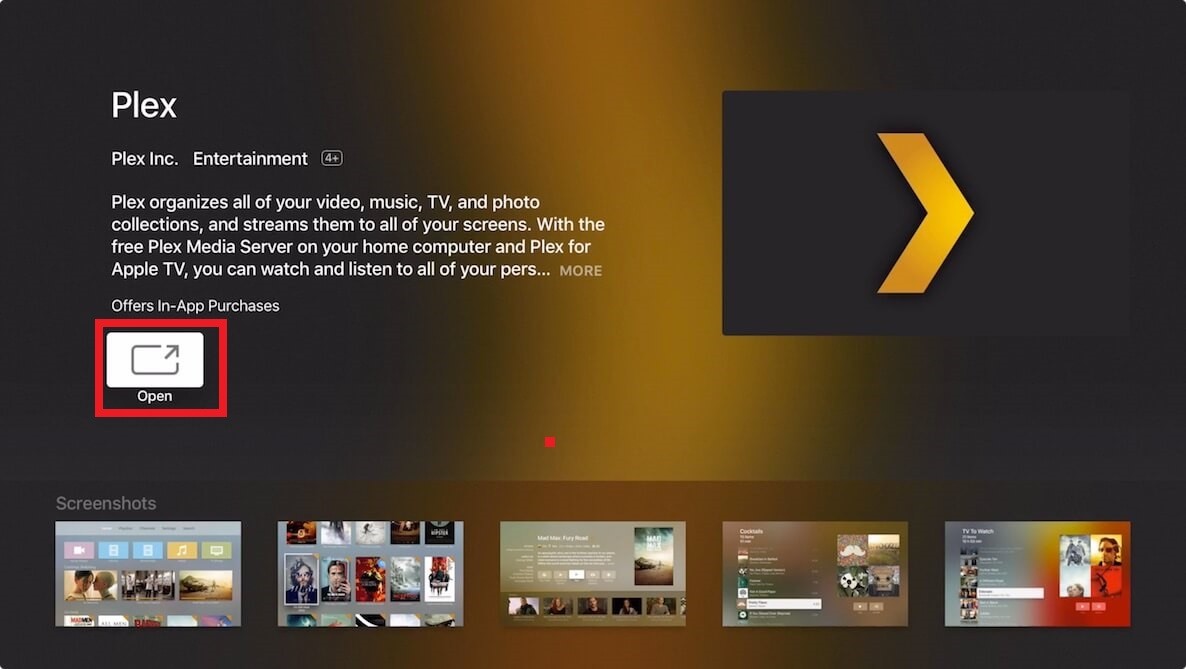 #8: After that, the Plex welcome page appears on the screen. Here you will be prompted to log in to Plex account.
#9: Now open the web browser and visit https://plex.tv/link.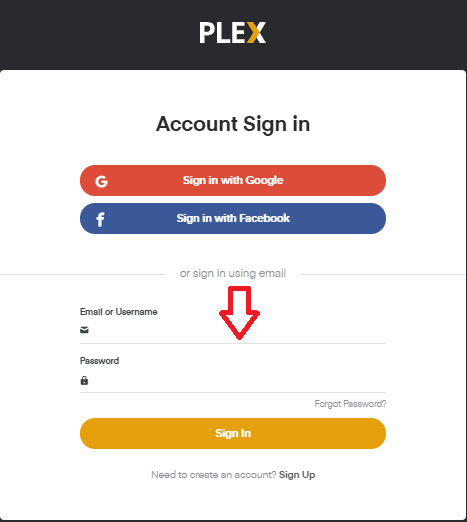 #10 Enter your login credentials and then enter the activation code to link your TV with Plex app. You will get a simultaneous confirmation message from both Website and Apple TV.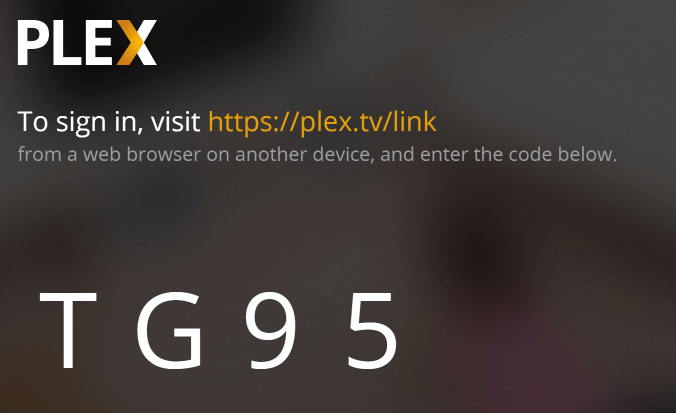 Plex on Apple TV 3rd Gen & Older
There is no way to install Plex on Apple TV 3rd gen, 2nd gen and older models. Also, Apple TV doesn't ship with this app pre-installed. However, you can use the PlexConnect tool to enjoy Plex streaming on Apple TV 3, 2, & 1. But you will have to go through a lot of methods and steps that is not easy at all.
Install Python on the system that runs your Plex server.
You will have to install PlexConnect on your device that runs as the server (Windows or Mac PC).
Change the Apple TV DNS settings to make it point at your PlexConnect machine.
Install an SSL certificate to let Plex server and Apple TV communicate over HTTPS
For more detailed setup process you can check the Github page.
Our Opinion
There are many streaming compatible with Apple TV but Plex is unique and more useful. Plex comes with three subscription plans. Plex Pass costs $4.99/month for a monthly subscription, $39.99/month for a yearly subscription and $149.99 for a lifetime subscription. Live TV is one of the major reason to get Plex subscription.
Comment below if you need to ask something. Also, check the Plex forum for more help topics. Follow us on Twitter and Facebook for more updates.
Was this article helpful?