Key Highlights
To Get Splice Free trial: Open Splice site → Try Free → Enter email and password → Start free trial → Choose the Subscription→ Enter payment details → Continue to Checkout→ Done.
If you are a sound designer or a music producer, then Splice helps you with a huge library of samples, presets, and loops database, which is royalty-free with a free trial option. You can access millions of sounds that were created by the artist and expert sound designers. It also has sound libraries, tools, and plugins to improve your creative and unique sounds. However, if you are looking for a free trial in Splice, then it provides you with a 14-day free trial option with attractive features.
How to Start Your Splice Free Trial
1. Visit the Splice official website (splice.com) on your browser.
2. Tap on the Try Free button on the top-right.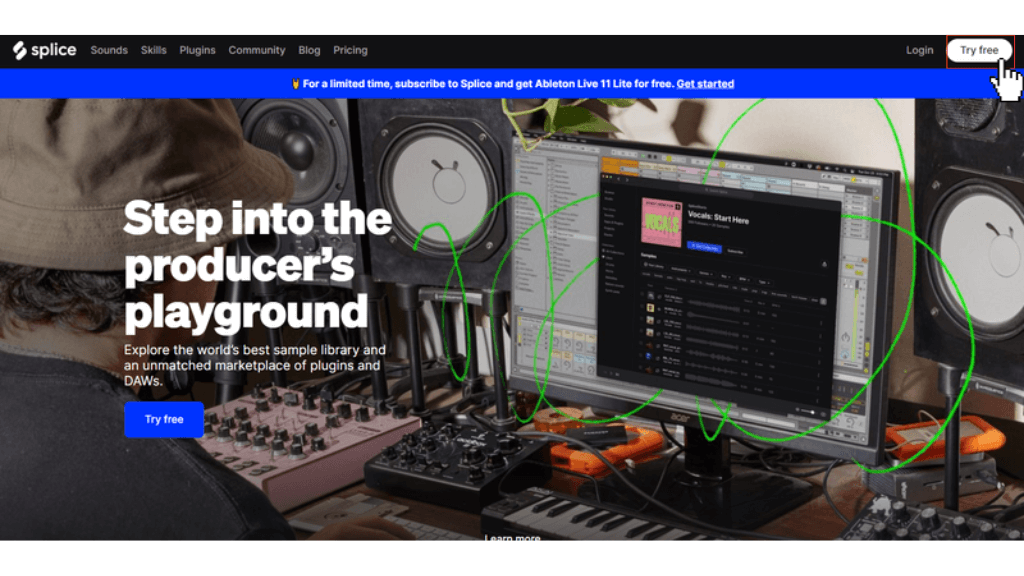 3. Enter your email and password for the signup process.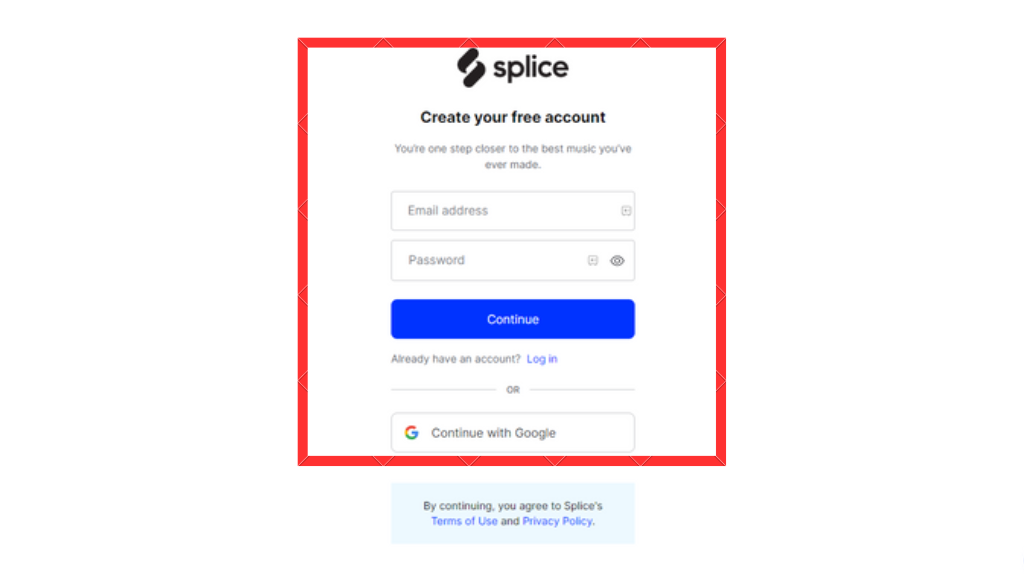 4. Click on the Start free trial option on the top.
5. Choose any one of the required subscription plans.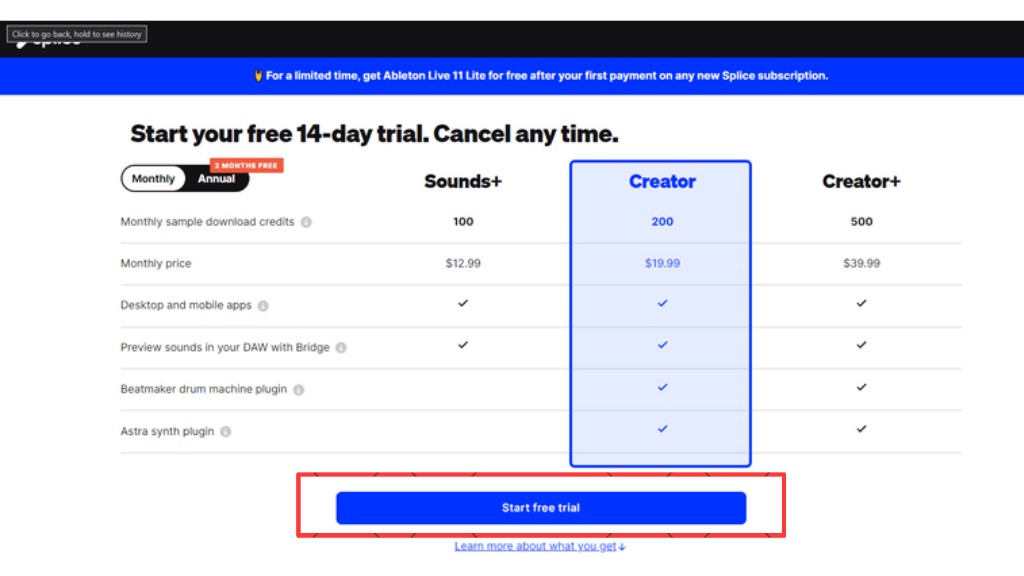 6. Once again, click on the Start free trial button.
7. Enter the Payment details and click on Continue to checkout.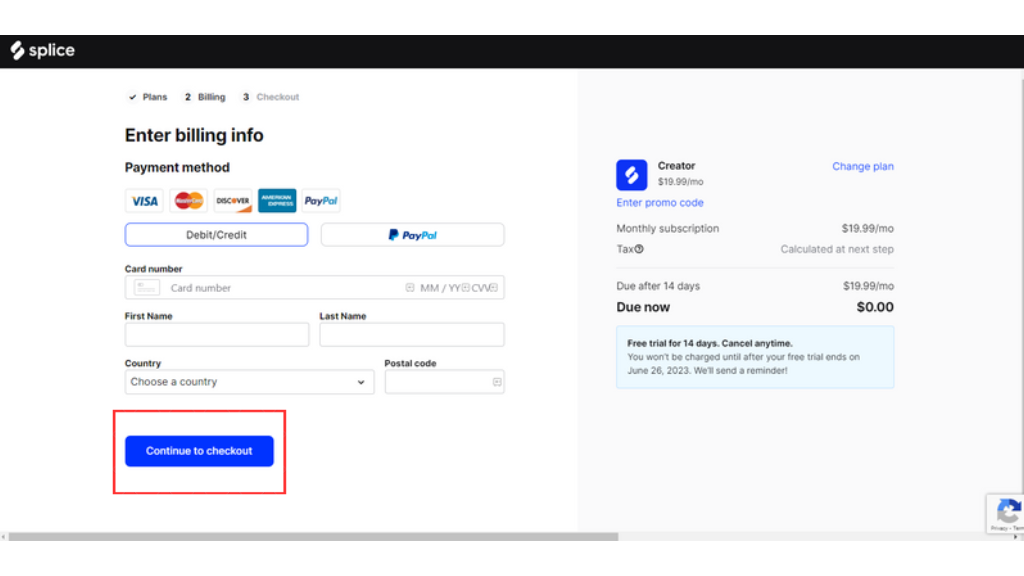 8. Complete the Payment process. Now, your Splice free trial has been activated successfully.
Splice Subscription Cost
If you are interested in getting a subscription, you can get the following subscription after the free trial ends.
| | | | |
| --- | --- | --- | --- |
| Plans | Sound+ | Creator | Creator+ |
| Sounds Credit | 100 | 200 | 500 |
| Month Price | $12.99 | $19.99 | $39.99 |
| Annual price | $129.99 | $199.99 | $399.99 |
Can I Cancel My Splice Free Trial?
Yes. You can cancel the splice-free trial with the following steps.
1. Go to the Splice official website on your browser.
2. Click on the Profile icon on the top right.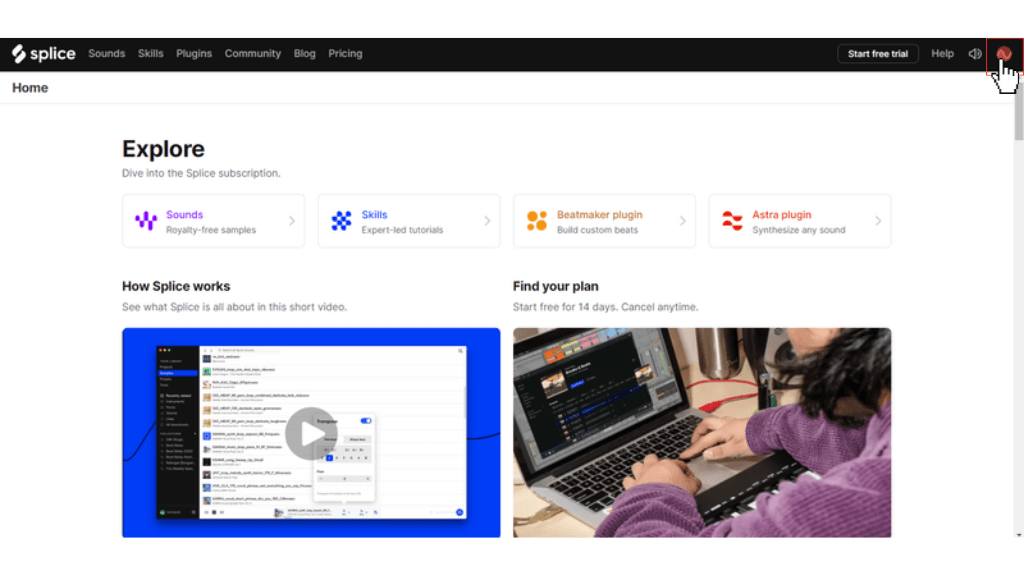 3. Tap on the Settings option from the list of options.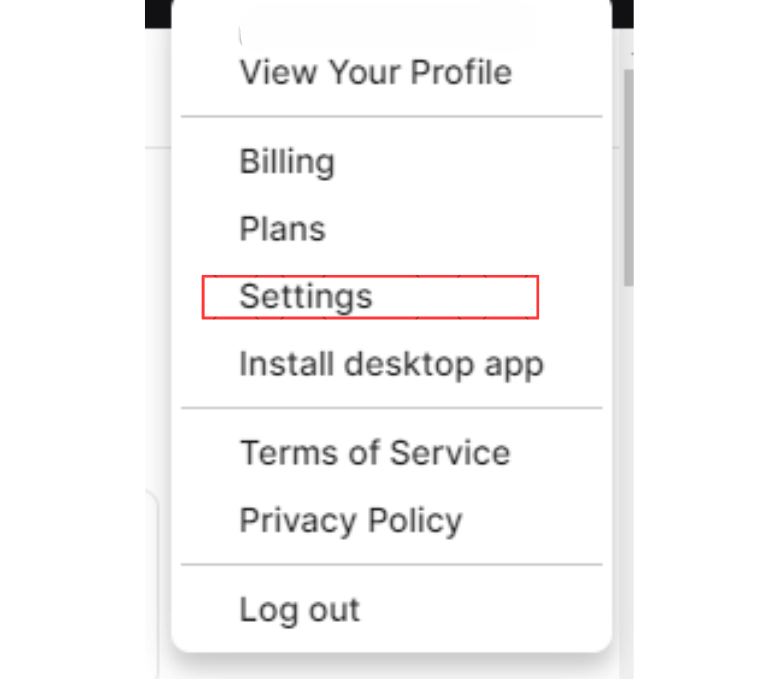 4. Then select the Plans section and click on the Cancel option near your plan.
5. Select the reason for canceling the subscription and click on the Continue button.
6. Now tap on the Cancel Subscription and confirm it to cancel the free trial of Splice.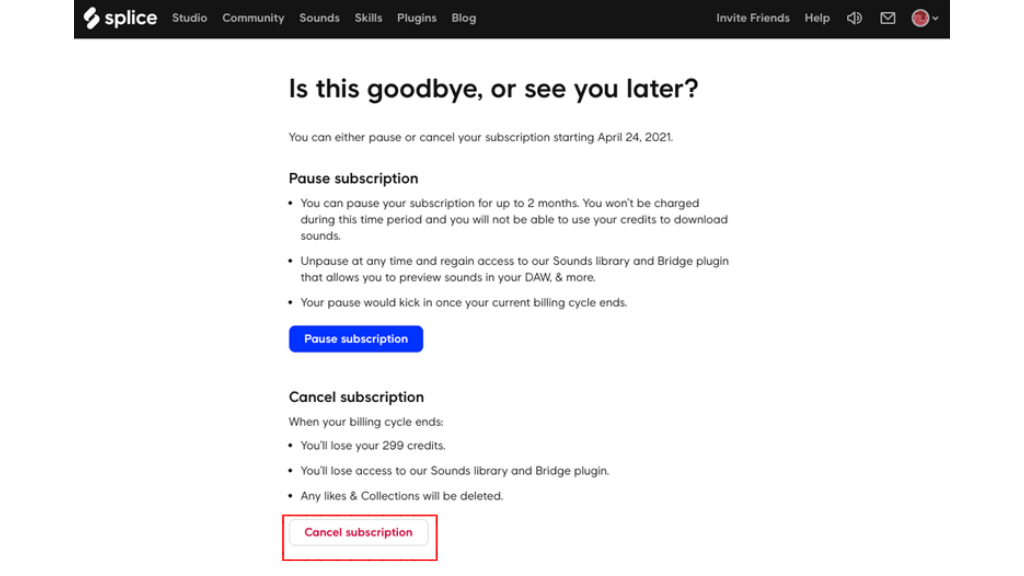 7. You can also pause the subscription if you are not using Splice for the time being.
8. For that, follow the same steps to cancel the subscription and select the Pause Subscription option.
9. Then select the time to be paused and click on Submit button.
10. Thus, your subscription can be stopped for the given time.
Note: Relatively, you can also cancel the SoundCloud Go Subscription.
Benefits of Using Splice
Here are some of the reasons to choose Splice as your sound companion, which includes
Better user experience and interface.
Unused credits will be carried out for 5 months.
The suitable and fast-paced search function.
You can choose samples even from your Smartphone version.
Download Plugins, One-shots, MIDI Files, Loops, and Presets.
Massive sound library with millions of sound samples.
FAQ
Does Splice have a free trial?
Splice offers a 14-day free trial for every new user. Also, you can cancel your free trial at any time between 14 days to avoid auto-renewal.
Are there any alternatives for Splice?
There are a lot of alternatives for Splice that, include Noiiz, Sample Focus, SoundCloud, Looperman, Dripchord, Soundspace, etc.
Is Splice 100% royalty-free?
Yes, Splice Sounds are absolutely royalty-free, as you can use the sample sounds without any royalty obligations
Why is the Splice free trial not working?
Splice free trial may not be working due to server error or subscription payment failure. For that, you can reach the Splice help center for further clarification.
Was this article helpful?