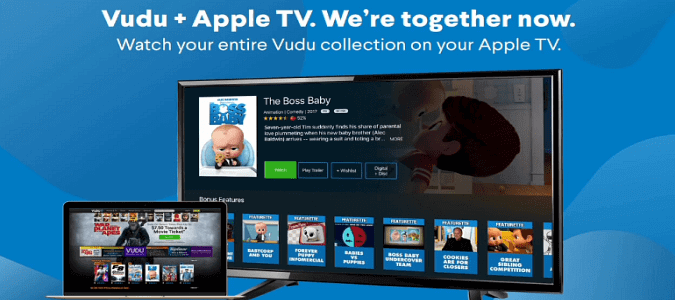 Vudu is an online streaming application that let you get free movies and TV shows anywhere at any time you want. It provides you with thousands of movies across various genres. Vudu is supported on various platforms like Android, iOS, Android TV, PlayStation, Roku, Apple TV and Chromecast. It offers movies and TV shows on rental basis. You no need to pay for each and every content, as some of them are available for free. It is provided with a huge library which contains more number of titles all around the world. It contains 1000+ on-demand video contents and allows you to download your favourite video contents. You can find all your favourite movies in one place by linking your Movies Anywhere account with it. Let us see how to install Vudu on Apple TV in simple ways.
Steps to Install Vudu on Apple TV
Apple TV is the digital media player that supports Vudu streaming app to watch its contents. Vudu is accessible only on Apple TV 4 and Apple TV 4K or higher. The earlier generations of Apple TV cannot access app.
Step 1: Open you Apple TV 4 or Apple TV 4K.
Step 2: Open the App Store and Search for Vudu app.
Step 3: Select Vudu app from the list and tap on Get button to download the app.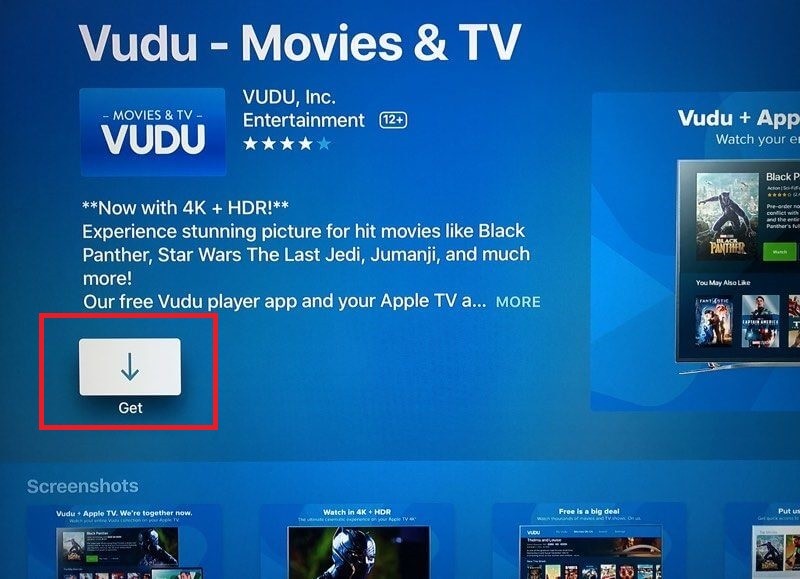 Step 4: Once the app is downloaded, the Get button will change to Open, click on it to launch Vudu app on Apple TV.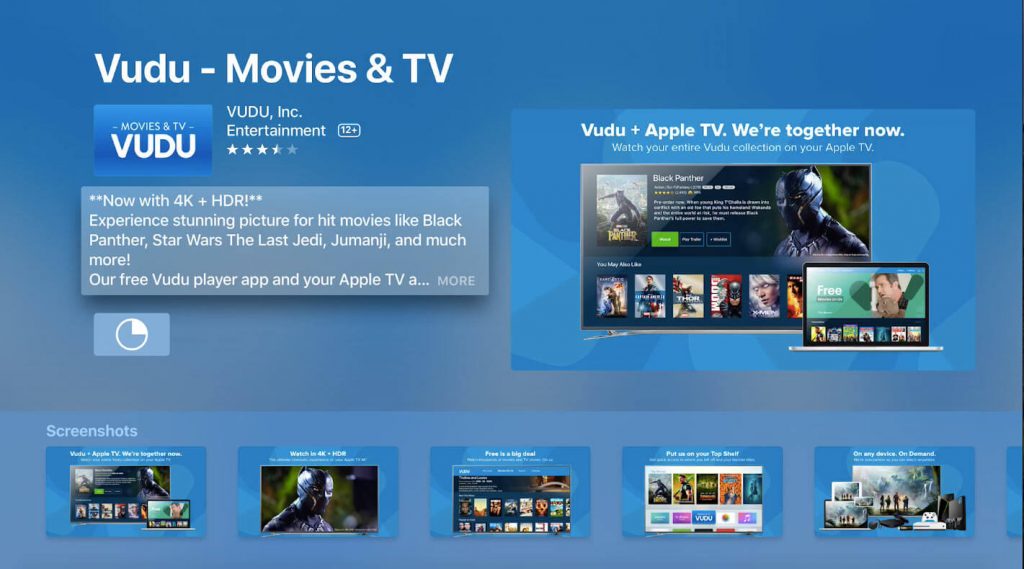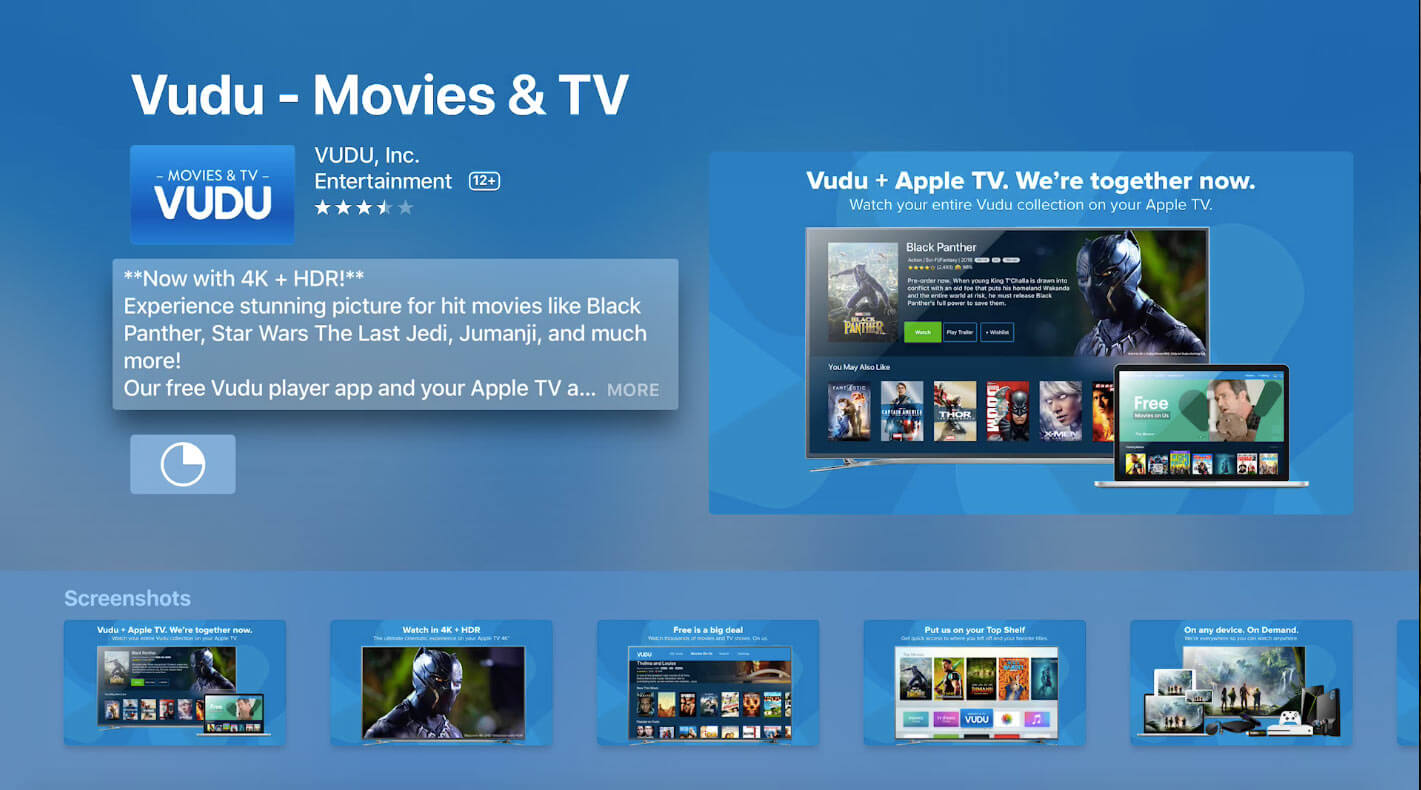 Now the official Vudu app is installed on your Apple TV.
How to Sign In Vudu on Apple TV?
You can sign in to Vudu app if you are already a Vudu user or if you have a Walmart account. If you are a new user you need to sign up for a Vudu account which you can do from the official website. There is no option to sign up form Vudu app.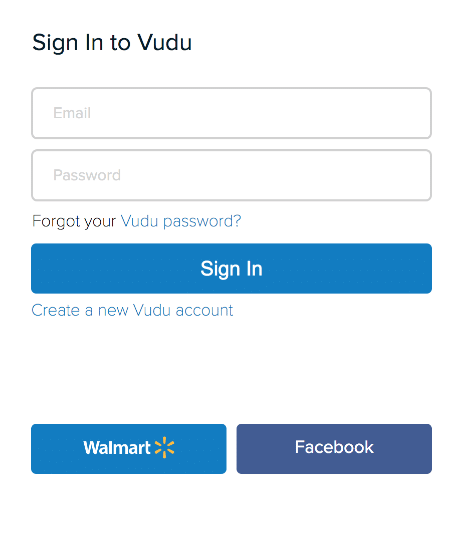 Step 1: Open the Vudu app on Apple TV.
Step 2: Connect your iPhone or iPad to Apple TV with the same WiFi network.
Step 3: Install Vudu app on your iPhone.
Step 4: Open the app on your iPhone and go to settings.
Step 5: Select Account, and it will automatically sync your account with your Apple TV.
How to Purchase or Rent Movies on Vudu for Apple TV?
You cannot purchase or rent the movies directly from the Vudu app on your Apple TV. It can only be done from the Vudu website. Open the Vudu website form Computer or mobile browser and Login using the same account used on Apple TV Vudu app. Once you purchase or rent the movies and TV shows from the website, it will automatically be available on your Apple TV screen.
Vudu Alternatives on Apple TV
Hulu: Hulu is available on Apple TV 4 and 4K with updated features, add-ons and supports live TV shows. Earlier versions of Apple TV support older version of Hulu with limited features.
HBO Now: It is a standalone streaming service. HBO Now is an official app which is pre-installed on Apple TV. You can stream its contents based on your subscription.
Squire: It is an official video player app available on the App Store. It is a media centre to streams movies, TV shows, local media files and online contents.
Vudu is one of the best streaming apps available on Apple TV. Vudu app on Apple TV supports UHD and 4K movies. It also supports 3D movies and shows to stream. It is the first streaming service that allows access to your Ultraviolet digital locker on Apple TV. Here you can add your favourites and new releases to the wish-list and manage it from the Vudu website.
What's your opinion on the Vudu app, leave it in the comments below. Follow us on Twitter and Facebook for more updates.