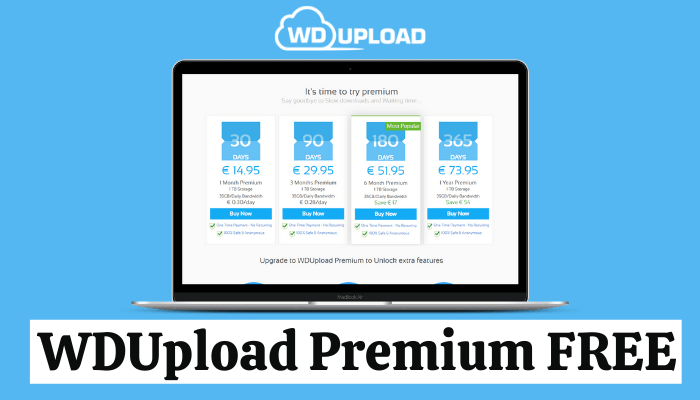 WDUpload is an online cloud storage where you can share and store unlimited files all around the world. It is similar to Google Drive, but download speed is limited to free users. If you want to download files from WDUpload at high speed and without ads, you must buy any of the premium plans starting from €14.95 per month. So in this article, let's try out some tricks to get WDUpload Premium for free.
WDUpload has 24×7 support. If you face any continuous errors while uploading or downloading files, you can file a support ticket, so your problem will be solved within 2 hours of ticket submission. WDUpload Premium includes many special features like unlimited bandwidth and high-speed downloads. Like torrent sites, you can pause and resume your downloads of any file size.
Update: The WDUpload website is no longer working now. All the files stored on the platform were deleted and removed without any prior notice. Right now, you can't access the WDUpload platform by any means. As a cloud storage alternative for Mac, Windows, and other devices, you can try Drive, CloudBerry, and Dropbox.
WDUpload Free vs Premium
| FEATURES | FREE | PREMIUM |
| --- | --- | --- |
| Unlimited Downloads | Yes | Yes |
| Ads and captcha | Yes | No |
| High Download speed | No | Yes |
| 1TB storage | No | Yes |
| Pause and resume | No | Yes |
| Large file upload | No | Yes, up to 10GB |
| Password protection | No | Yes |
Techowns Tip – How to Get LinkedIn Premium for Free.
Subscription Packs
Monthly pack @€14.95 (€0.30/day) – Includes all premium features for 30 days.
Quarterly pack @€29.95 (€0.28/day) – Includes all premium features for 90 days.
Half-yearly pack @€51.95 (save upto €17) – Includes all premium features for 180 days.
Annual pack @€73.95 (save upto €54) – Includes all premium features for 365 days.
How to Sign up for WDUpload
1. Go to the WDUpload website and click the Sign Up button.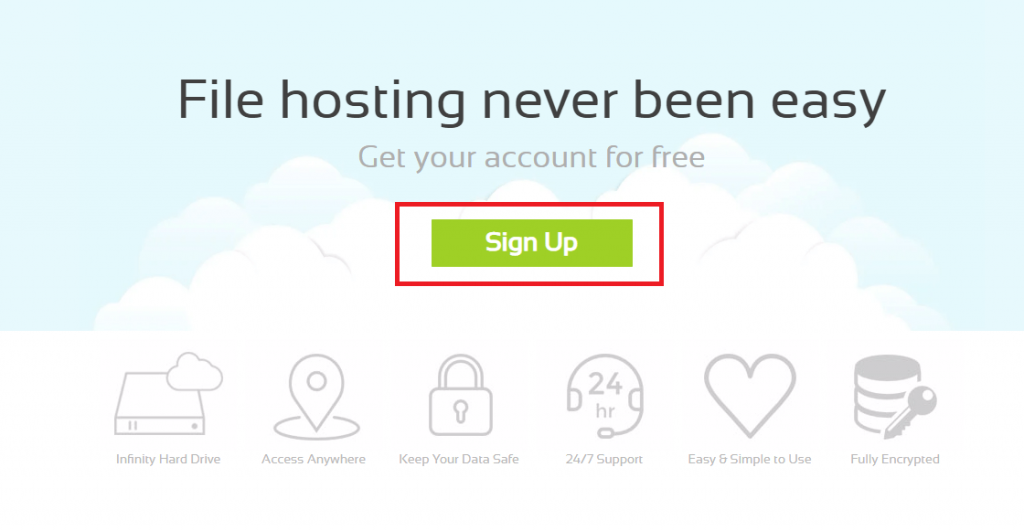 2. In the next screen, enter your username, email, password and click SIGN UP.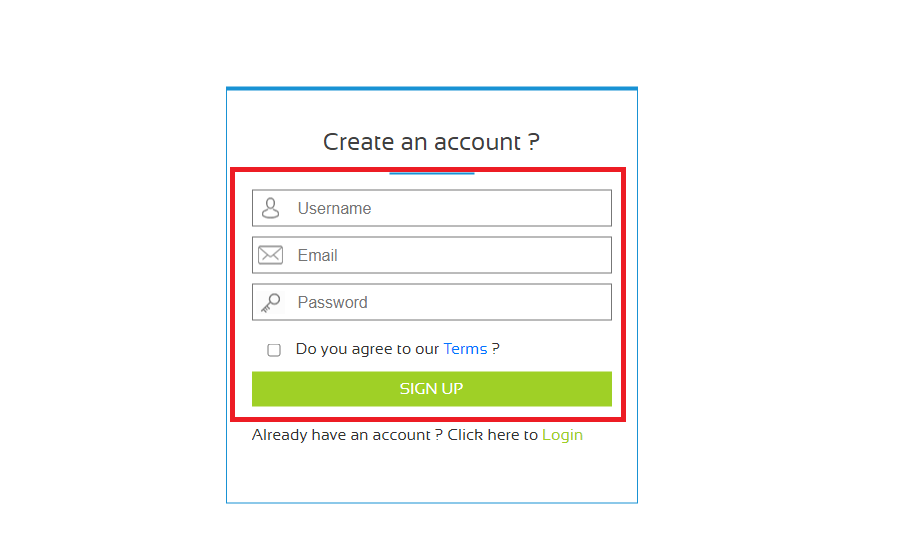 3. Verify your email by clicking the link sent to your email id.
4. After successful email confirmation, Login to your account.
Techowns Tip – How to Get WIX Premium for Free.
Is it possible to Get WDUpload Premium Subscription for Free
When you search on Google or Bing or any other search engine, you can come over tons of websites providing usernames, passwords, fake account generators, etc. So we have set up a team to look over all the websites to determine whether we can avail of working WDUpload Premium accounts or not. Some of the popular account-generating websites are Alldebrid, Hungry Leech, Cocoleech, and Deepbird.
Unfortunately, there is no possibility of getting WDUpload Premium accounts for free. Our team has checked the first 30 pages of Google and came to know that all of them are fake and they cannot do what they claim on their site. You can try your luck on Telegram pages or Twitter accounts. Maybe you can find a working username and password.
So, the only option is to buy a premium subscription pack from the official website for real money and access all the features.
With the above article, we came to know that it was impossible to get WDUpload Premium for free. Even the company is not providing a single-day free trial. We recommend you purchase one month pack first to try the premium features of WDUpload. Once you're satisfied, go for quarterly or yearly plans. Follow Techowns' Facebook and Twitter pages to get all the latest tech updates immediately.
FAQs
1. How do I cancel the WPUload subscription?
WPUload is not offering any cancellation policies. When you buy the subscription, you have to use it till the end. There is no option to cancel the subscription.
2. Is there a free trial available for WPUload?
As of now, there is no free trial option available on the WPUload platform.
Was this article helpful?