Apple
Apple Watch
How To
How to Delete Apps on Apple Watch [2 Methods]
If you want to uninstall app on Apple Watch, you can easily delete it with simple options.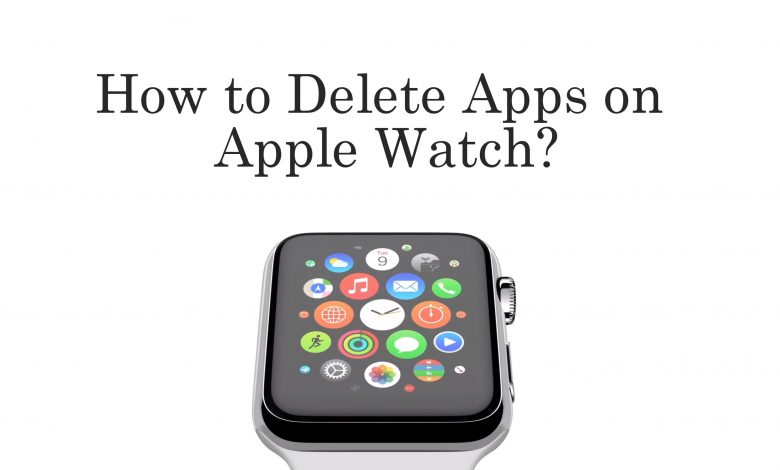 Apple's Watch has gained immense popularity since its launch. By default, Apple Watch comes with some pre-defined set of apps. However, you will get the best-of-its features with the installation of WatchOS apps. At times, some of you will not necessarily access the third-party apps installed on the Watch. Few others would have auto-enabled the apps to get installed on Apple Watch whenever it is downloaded on the iPhone. In any such cases, you can delete them to free up space on the WatchOS. If you are a new WatchOS user or want to know how to delete apps on Apple Watch, here are the few ways to accomplish it with ease.
How to Delete Apps on Apple Watch?
Deleting apps on Apple Watch is also simple just like installing it. There are two ways in which you can delete apps on Apple Watch and the section below discusses it.
Note: It is not possible to delete those inbuilt/stock/first-party apps from Apple Watch.
From Apple WatchOS
Using iPhone
How to Delete Apps on Apple Watch from WatchOS?
Go to the apps grid on Apple Watch and follow the steps given below.
(1) Press the Digital Crown at first to bring the apps on Apple Watch.
Note: Those using List view will get a list instead of the grid on the Watch.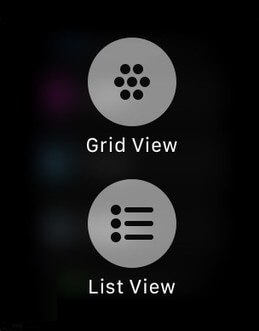 (2) Look for the app you want to remove from Apple Watch. Swipe around the face or turn the Digital crown to enlarge or shrink the app icon.
Note: If you have List view, then scroll up and down to choose an app to delete from WatchOS.
(3) Just tap and hold on the icon/name of the app until it wiggles and shows a big 'X' in the top left corner.
(4) Press the 'X' icon to delete the app.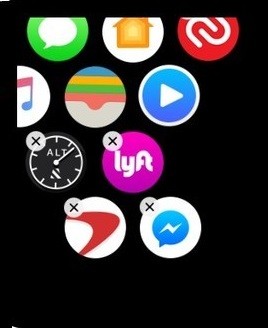 (5) When prompted to confirm, press Delete App button to remove it from Apple WatchOS.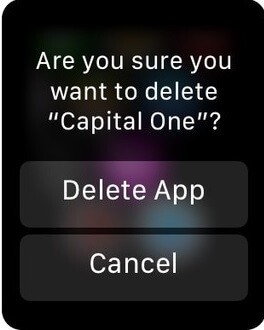 How to Delete Apps on Apple Watch using iPhone?
If you have your iPhone paired with Apple Watch, then you can proceed with deleting apps on WatchOS.
(1) Unlock iPhone at first and launch Watch app from the apps section.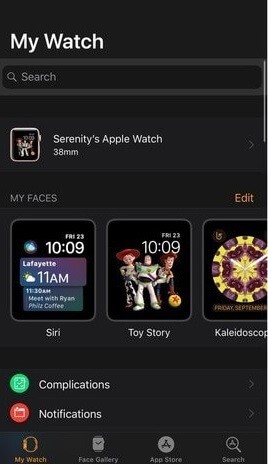 (2) Scroll down till you find the third-party apps section.
Alternative: Select My Watch tab > Installed on Apple Watch > Third-party app's section.
(3) Choose an app that you want to remove from Apple Watch.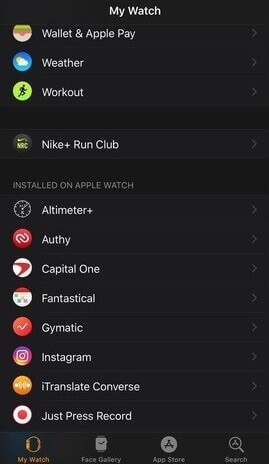 (4) Click the toggle button next to Show App on Apple Watch to turn in to White/Gray.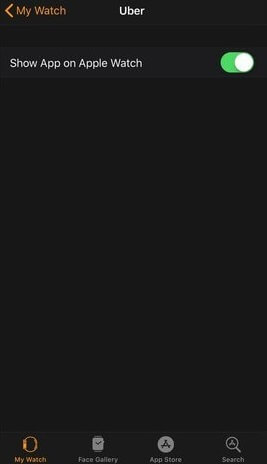 Note: When deleting begins, you will find a notification showing Uninstalling.
(5) When the message disappears, the app you have selected is removed on Apple Watch.
Both the method will help you instantly remove apps on Apple Watch. However, we found deleting apps from iPhone is reliably easier than from WatchOS.
Try deleting apps on Apple Watch using either of methods. Let us hear which one you found easier as comments. Connect us on Facebook & Twitter for useful tips, tricks, and reviews.