Apple Watch is a handy tool to have on your wrist. With the Apple Watch, you can perform plenty of features which you perform using an iPhone. By default, your Apple Watch will be locked automatically when it is not on your wrist. You can unlock it by either entering your Apple Watch passcode or by using your iPhone.
How to Unlock your Apple Watch with Passcode?
(1) Wake up your Apple Watch by raising your Watch from its current position or by pressing the Digital Crown.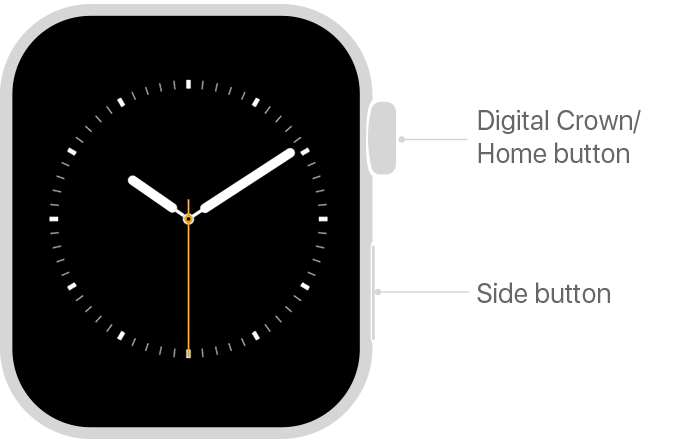 (2) It will prompt to enter your Apple Watch passcode.
Note: If your Apple Watch displays any notifications, press the Digital Crown or any other physical keys to open the Passcode screen.
(3) Enter the four digit pin that you used to setup the Apple Watch.
(4) Press the digital crown and access the apps installed on your Apple Watch.
Steps to Unlock Apple Watch using iPhone
You can also use your paired iPhone to unlock the Apple Watch. Ensure that your Apple Watch and iPhone are within the standard Bluetooth range of 33 feet.
(1) Open Apple Watch app.
(2) Under the My Watch section, select Passcode.

(3) On the next screen, enable Unlock with iPhone if it is turned off.

(4) Now, as long as you're wearing the Apple Smartwatch, unlocking your iPhone will unlock the Watch automatically.
Forget Apple Watch Passcode
If you have forgotten your Apple Watch passcode, follow these steps to unlock your Apple Watch:
Unpair the Apple Watch from your iPhone to erase the settings and passcode.
Now, pair the Apple watch again with your iPhone.
Our Opinion
Entering the passcode too many times is an annoying task. At the same time, you can't remove the passcode security as the Apple Pay service needs a strong security system. So you have to use either one of these methods to unlock your smartwatch.
What do you think about this article? Use the comments section to share your feedback. If you're interested in reading more Apple Watch tutorials, follow our Facebook and Twitter profiles.
Was this article helpful?