Xbox is one of the best gaming consoles available and it is an alternative for PlayStation consoles. Xbox consoles are developed by Microsoft. It has access to popular games like Fortnite, GTA Vice City, Call of Duty, FIFA 20, Resident Evil, and many more games. The best thing about Xbox is that it will allow you to play Xbox games on PC with the Xbox Game Pass subscription. In this guide, let us see how to install Xbox app on your Windows 10 PC to access Xbox Game Pass for PC.
What is Xbox Game Pass?
Xbox Game Pass is a subscription service offered by Microsoft. It costs $9.99 per month for the PC alone. Or you can buy it as a bundle with the Game Pass Ultimate for $14.99 per month which includes Xbox Live Gold, Game Pass for PC and Xbox One consoles. With the Xbox Game Pass, you can access more than 100 high-quality games. You can find the full list of Xbox Game Pass Games on the official website. Also with Xbox Game Pass, you can buy other Xbox One games and save 20%. Xbox Game Pass is an equivalent of Netflix for accessing on-demand contents.
Xbox Game Pass can be installed on Windows 10 too. If you love the graphics & gameplay and wish to play it on your PC, lt us ee how.
Useful link: How to Cancel Xbox Game Pass Subscription [Full Guide]
How to Install Xbox Games Pass on Windows 10 PC
Make sure that your PC is updated to Windows 10 OS. If not update the OS to Windows 10. As of now, the Xbox Game Pass Beta app is available for PCs running with Windows 10.
(1) Open the Microsoft Store on your PC and search for Xbox App or Xbox Game Pass Beta app.
(2) Click the Get icon to download and install the app.
(3) Once you installed the app, open the Xbox Beta app.
(4) Click on the Profile icon on the top and choose Sign In. Sign in with your Microsoft account.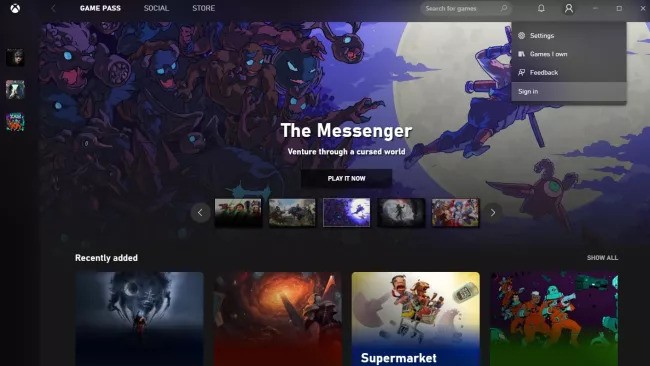 (5) Choose the subscription plan that suits your requirements. For PC users, choose anyone between Game Pass Ultimate or Game Pass for PC.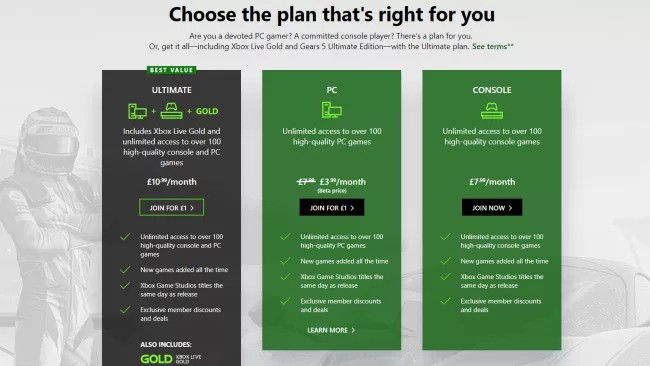 (6) Verify your Microsoft credentials if asked.
(7) After the verification process, you are ready to access the Xbox game on your PC.
You can also search for the games available on Xbox Game Pass directly on the Microsoft Store on your PC. But the process is not straightforward as you cannot filter the games that you can play on a PC as it lists all games playable on Xbox consoles too.
Errors on Xbox Game Pass
Since the Xbox Game Pass app is a beta version, you may experience some errors while using the app. If you encounter any app, uninstall the app and install the app again. You can report the error in Microsoft Help Centre too.
All your subscriptions and paid games will be safe with your Microsoft account. Xbox Game Pass app won't affect your subscriptions.
This is how you can access Xbox games on PC. The Xbox Game Pass for PC is a good way of getting the trial version of a game. Some games will require advanced specifications on your PC. Make sure your PC meets the requirements otherwise you won't get the best gaming experience.
Are you ready to play Xbox games on your PC? Which one is your favourite PC game? Leave a comment below. Follow us on Twitter and Facebook for more updates.
Was this article helpful?