There are a lot of possible ways to stream National Football League matches on Apple TV. However, choosing the NFL, you have lots of benefits. It is an official and the must-have football app to watch the pro football matches. With NFL on Apple TV, you can stream free live local as well as prime time games. So, you will never miss a play at any time as the NFL game pass will cover every other thing. Get up-to-the-minute scoring, in-game highlights, and drive charts. It supports videos, highlights and with NFL Game Pass subscription, you can replay every other match. NFL app has articles and videos highlights that will show you the latest stories, breaking news, and more on Apple TV.
How to Install NFL on Apple TV?
NFL is available on Apple App Store and its is installation is simple if you follow the steps given below.
(1). Turn on your Apple TV at first.
(2). Launch the App Store from the apps column.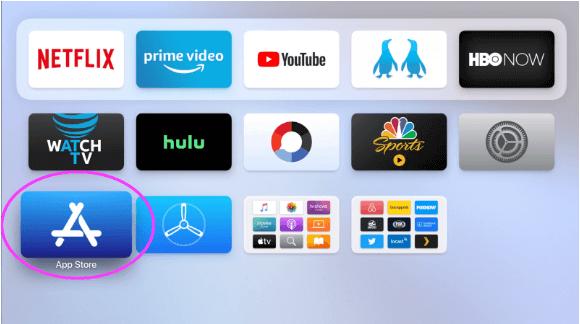 (3). Navigate into the search bar and type in as NFL.
(4). From the search result, choose NFL.
(5). Hover to click on the Get button to download NFL on Apple TV.
(6). Wait for the installation. Once done, launch NFL from the home screen.
Alternatives: How to Watch NFL on Apple TV?
In addition to native channel support, NFL contents are available on different streaming services. If you have already subscribed to any of the following streaming services, then you can enjoy streaming NFL games.
Fubo TV
NFL Game Pass
Hulu Live TV
Direct TV
Streaming your favourite football matches is now made simpler on Apple TV with NFL app. If you don't want to install it as a standalone version, then get NFL games with along with other streaming apps.
Is there any other app we have left that contains streaming NFL games? Mention it in the comments. Stay connected with the latest articles by following us on Twitter and Facebook.
Was this article helpful?