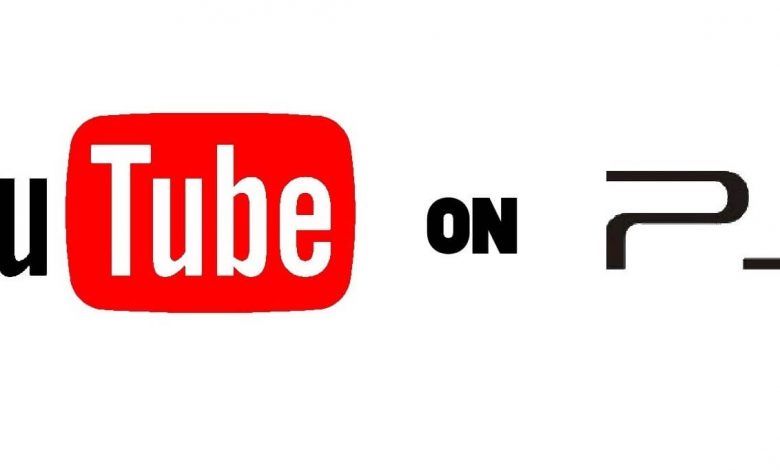 YouTube is a widely used online video streaming service where you can watch, share, like and comment on the videos from different channels. Playstation is a gaming console with which you can play various games. In addition to playing games, it allows you to install and access some streaming apps like YouTube to stream videos. YouTube app is available on the Playstation Store for the devices PS4, PS3 which makes the set up easier.
YouTube is completely a free service to use and allows you to upload your own videos. YouTube is an official app available on different platforms including Android, iOS, Windows, and for devices Firestick or Fire TV, Playstation and more. It offers YouTube premium to get unlimited ad-free streaming and allows you to download your favourite videos directly to the local storage to watch it later without internet.
Install YouTube For PlayStation
Follow these steps to install YouTube for PlayStation. The same procedure applies for the devices PlayStation 3 and PlayStation 4.
Step 1: Open the PlayStation and move to Home page.
Step 2: Log in with your PlayStation Account.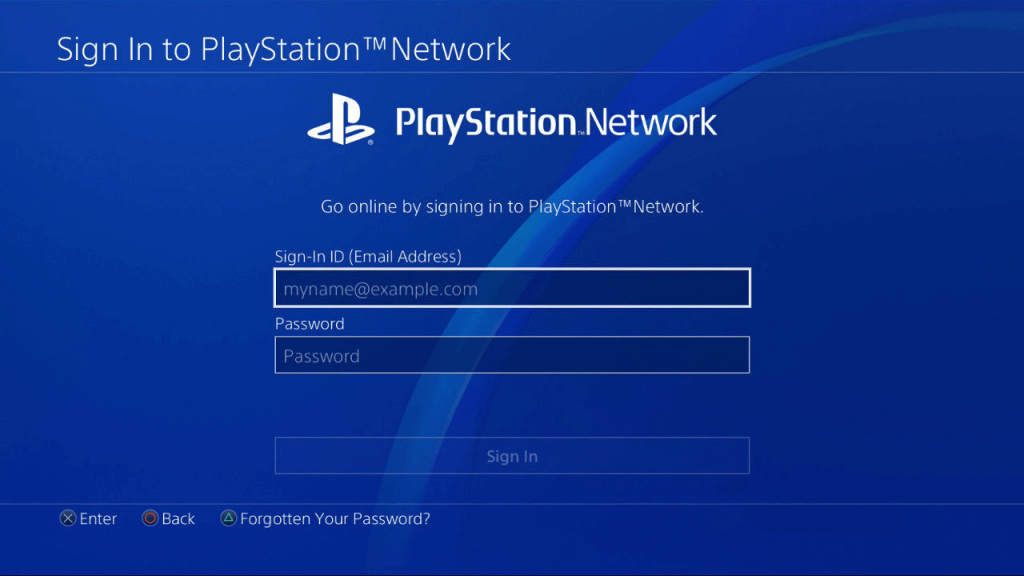 Step 3: Head to the PlayStation Store from the home menu.
Step 3: Navigate to search option on the top of the PlayStation Store.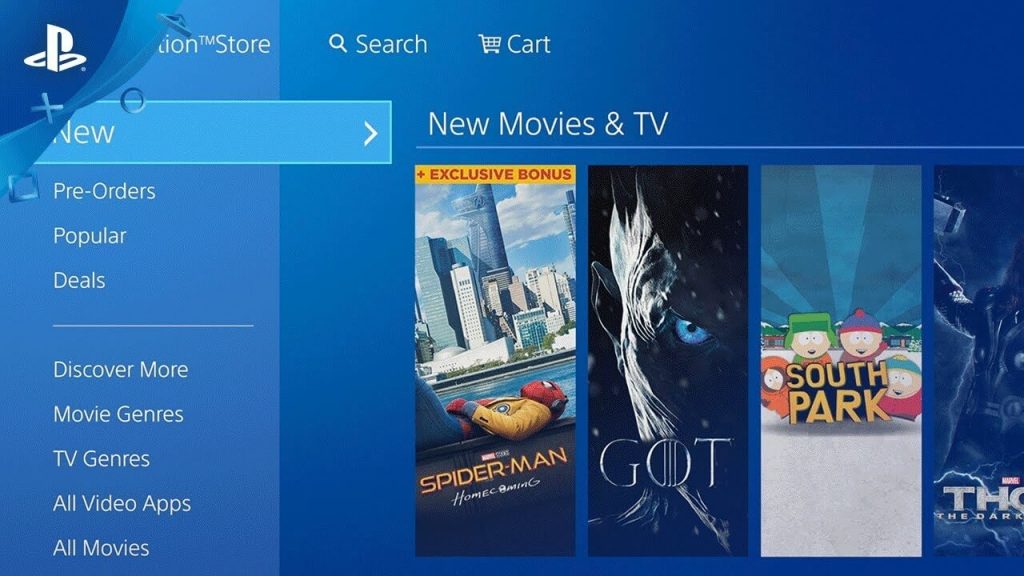 Step 4: Type YouTube, it will show the suggestion list on the right side.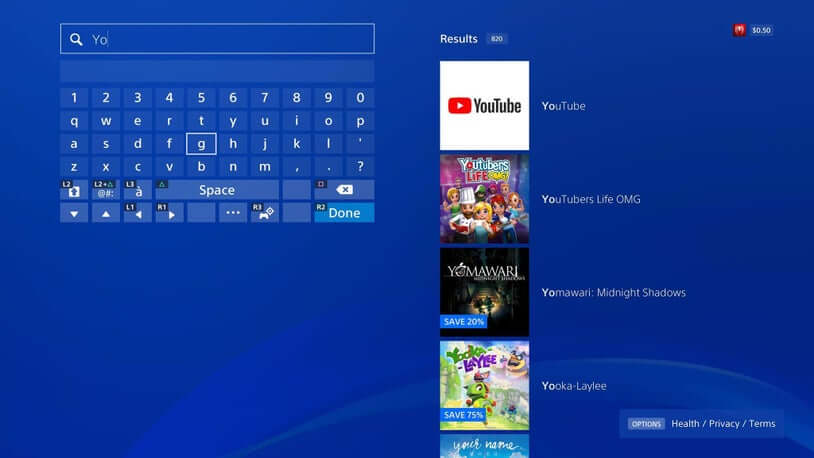 Step 5: Select YouTube app from the list, it will take you to the YouTube information screen.
Step 6: Now click the Download button and wait for the app to download and install on your Playstation console.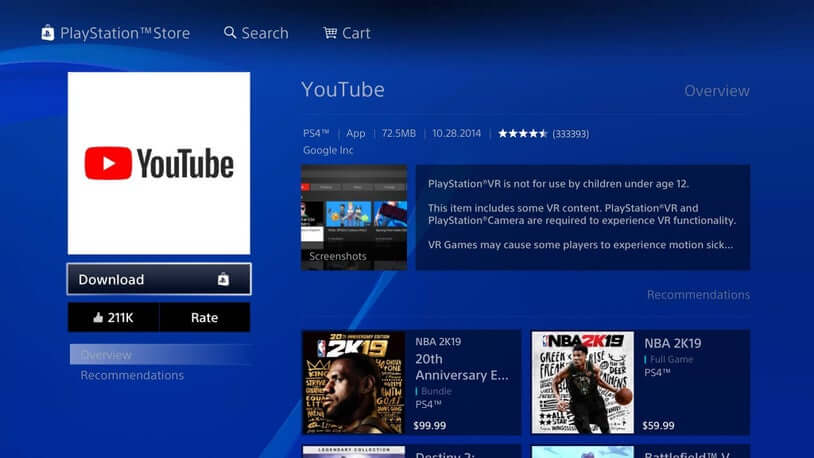 Step 7: Once the YouTube app is installed, return to the home menu and search for TV and Video apps on the application bar.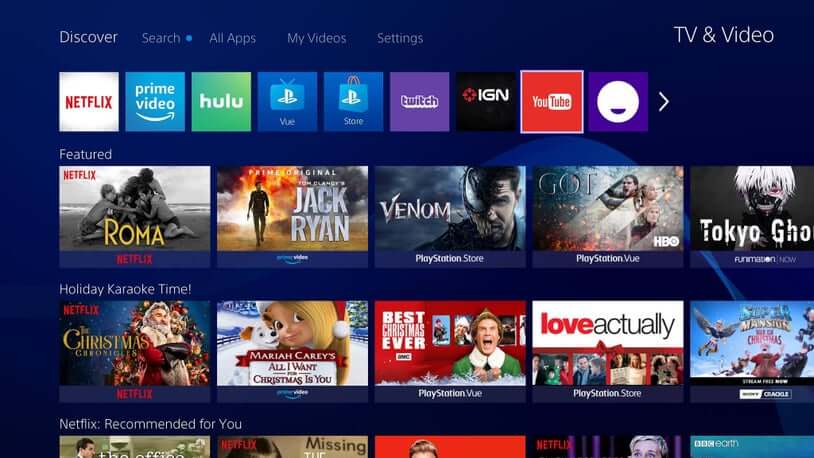 Step 8: It will show all the TV and Video apps you have installed on your PlayStation.
Step 9: Now scroll down and select the YouTube app. The YouTube home screen appears. Here you can search for your videos and stream them on your PlayStation.
Note: If you are a YouTube Premium member you can log in with your premium credentials to get unlimited entertainment without any ad interruption.
Our Opinion
YouTube is a great service to watch videos of any category. It is provided with safety mode option to avoid age-restricted content. So you don't have to worry about your kid using your Playstation. You can also use the voice search feature to find and play videos. The on-screen keyboard shortcut to access the voice search feature is L2.
Leave your queries and feedback in the comments below. Follow us on Twitter and Facebook for more updates.
Was this article helpful?