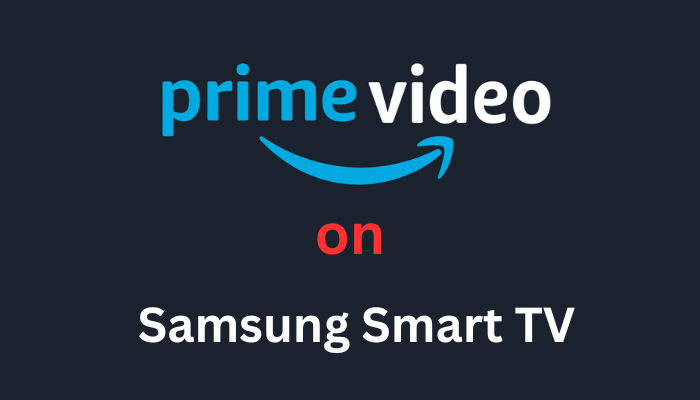 Key Highlights
To install Amazon Prime Video: Access Smart Hub on Samsung TV → Apps → Search icon → Look for Prime Video → Install → Launch → Sign In/ Register device.
If you are fond of watching movies, Amazon Prime Video is the much-needed streaming service on your device. Like Netflix, it hosts plenty of movies and TV show titles along with Amazon originals. Amazon Prime is accessible from streaming devices to Smart TVs. Among them, Samsung is one of the popular Smart TV brands which officially supports Amazon Prime video in its Smart Hub Store.
Amazon Prime Video's content library contains thousands of movies, series, documentaries, comedy stand-ups, and TV shows. The content is classified based on genres and languages. In addition to this, it also offers Live TV channels. It has Parental Controls to restrict the streaming with PIN. You can also download the content for offline streaming.
Sign up for Amazon Prime Video
To stream movies, series, TV shows, and Amazon originals, you need to sign up for a Prime Video subscription. There is no sign-up option within the Prime Video app on Samsung TV. So it is necessary to sign up for the service on the official website before downloading the app.
Open a browser on your PC or smartphone and visit primevideo.com.
Click Start your 30-day free trial and sign up for the service.
There are two subscriptions available for Prime Video. The individual Amazon Prime Video subscription costs $8.99 per month. If you want, you can get Amazon Prime Membership. The subscription costs $14.99 per month or $139 per year. It includes Prime Video with e-commerce benefits.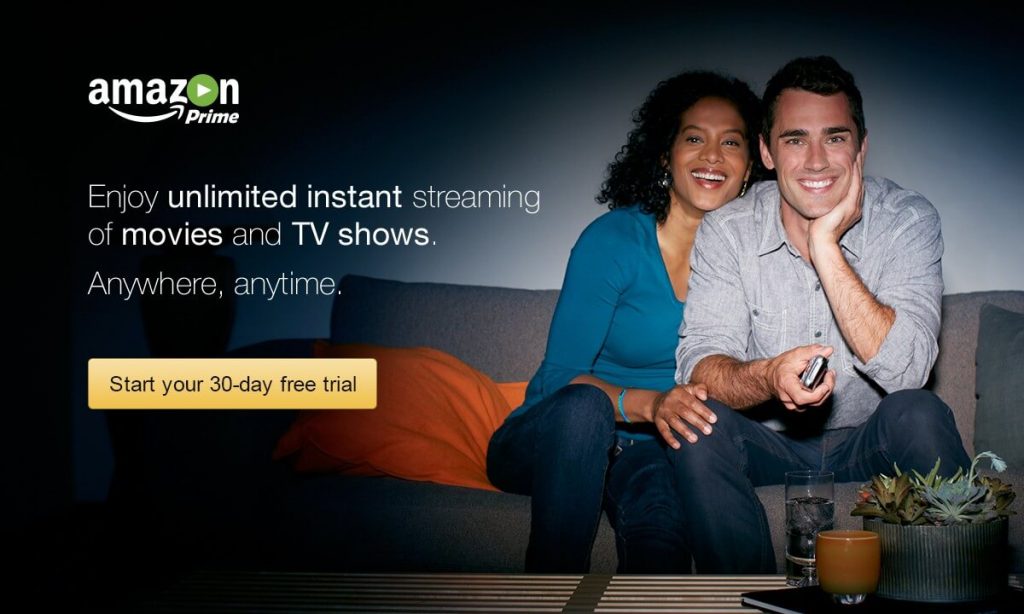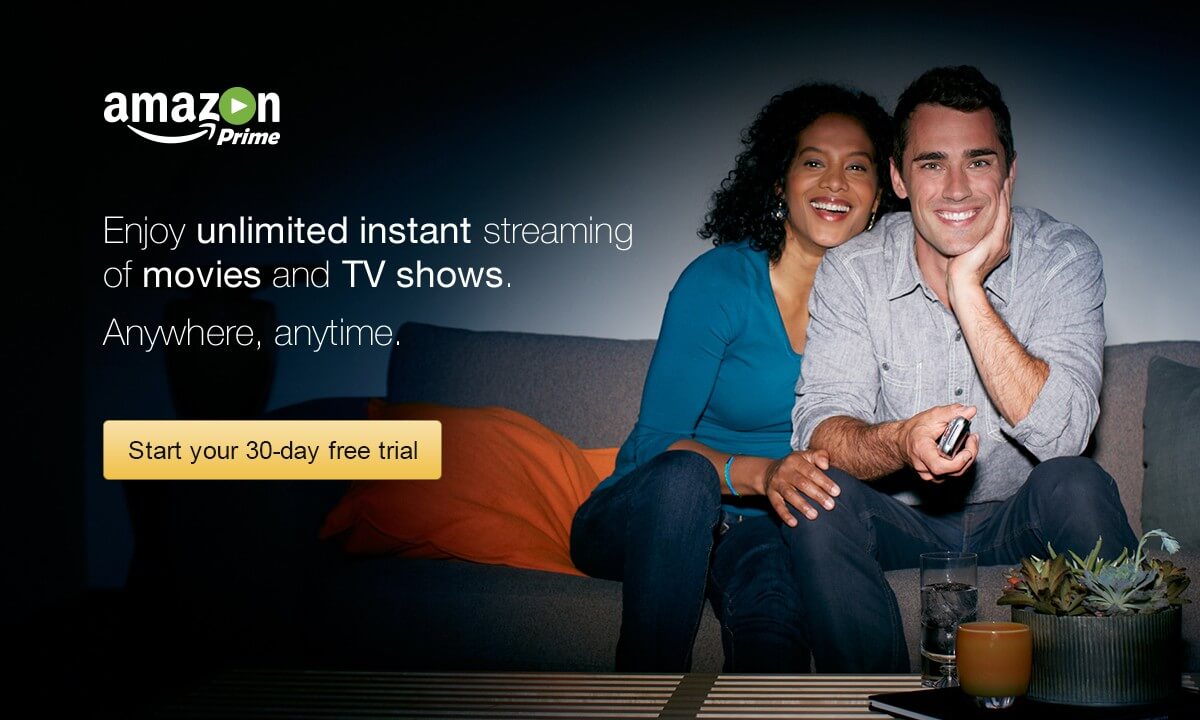 How to Get Amazon Prime Video on Samsung Smart TV
Amazon Prime Video app is downloadable on all Samsung Smart TV models released in 2015 and later.
(1) Launch your Samsung Smart TV and connect it to the internet connection.
(2) Press the Smart Hub button on your Samsung TV remote.
(3) Select the Apps icon from the menu.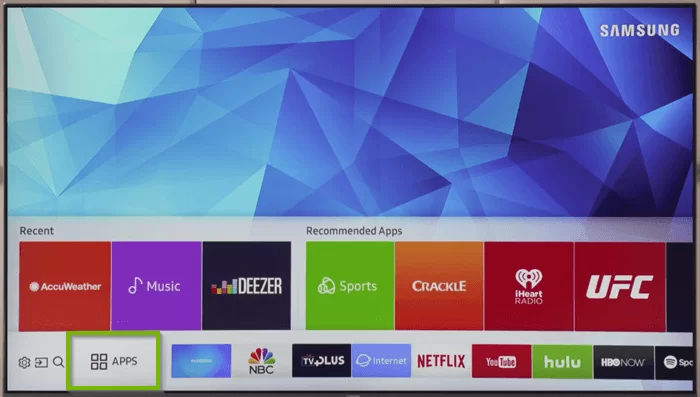 (4) Click the Search icon and search for the Prime Video app.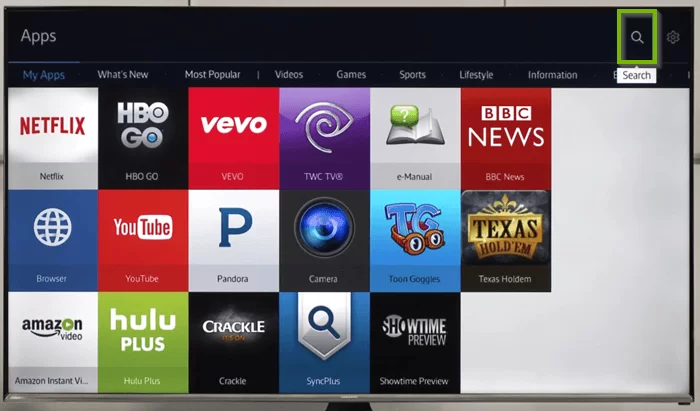 (5) On the information page, tap the Install button to download the app.
(6) Depending on your internet connection, the app will be installed within a few minutes.
(7) Once installed, click Launch to open the app.
How to Sign In to Amazon Prime on Samsung TV
After downloading the app, you need to register your Samsung Smart TV with the Amazon Prime video account to stream the media content.
(1) Launch the Prime Video app on Samsung TV.
(2) You will have two options to register your device.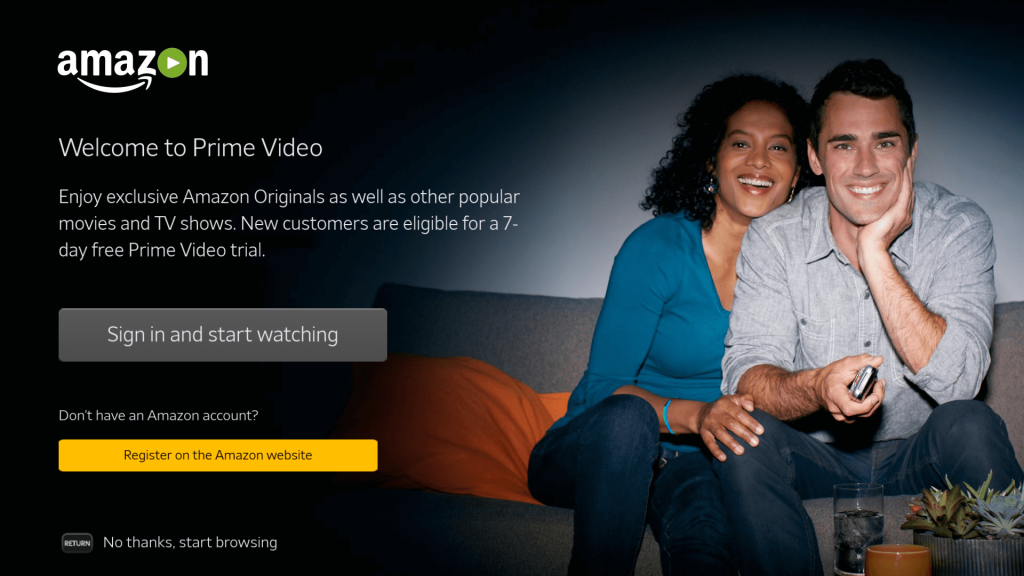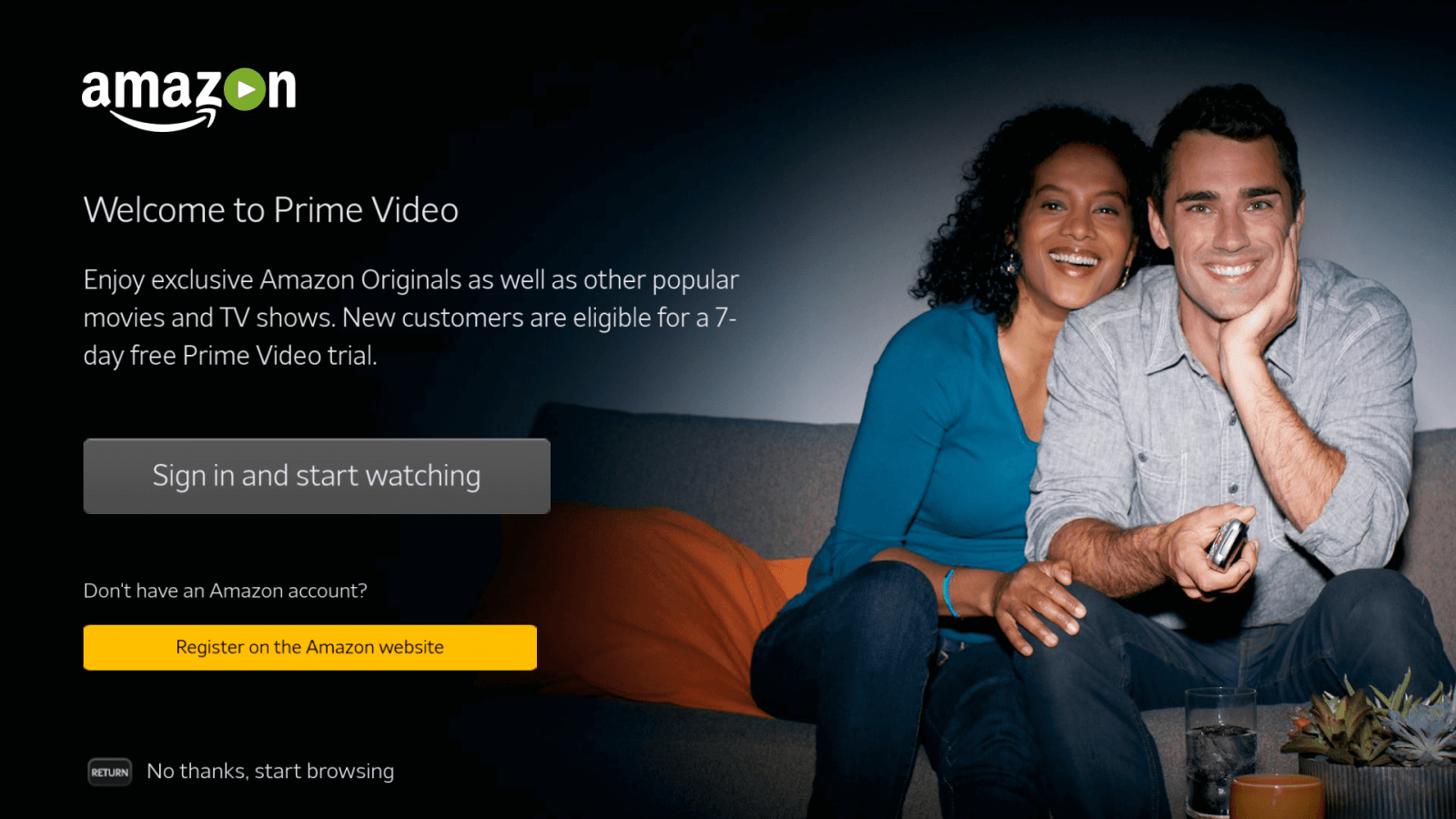 Sign in and Start Watching – Enter your Amazon account login credentials and start streaming.
Register on the Amazon website – an Activation Code will appear on the screen. Enter the code on the Amazon activation page (amazon.com/mytv) and register the device.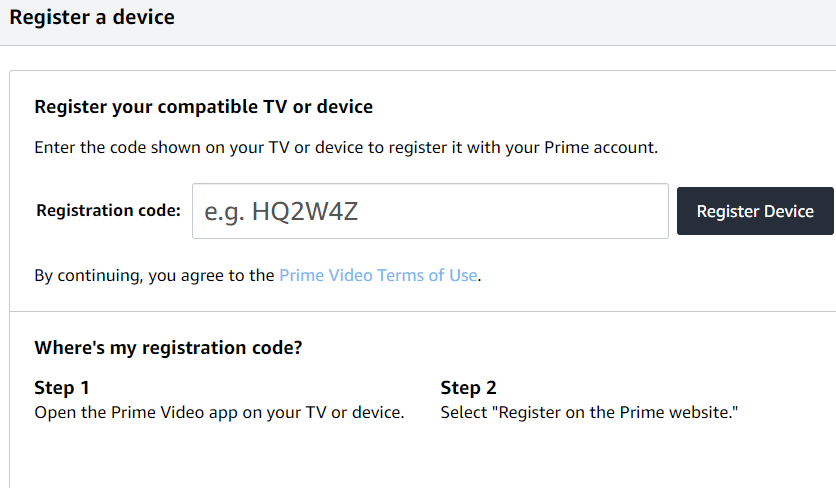 (3) After registering your device, select the movie or TV show that you want to stream.
(4) Tap Watch Now to stream it. To download the movie or show, click the download icon that you can view on the information page.
How to AirPlay Amazon Prime Video on Samsung Smart TV
The AirPlay feature is available on Samsung Smart TVs that are manufactured in 2018 and above models. With that, you can easily cast the Amazon Prime Video app on your iPhone or iPad to your Samsung Smart TV.
(1) On your Samsung Smart TV, go to Settings and choose General.
(2) Select the Apple AirPlay Settings option.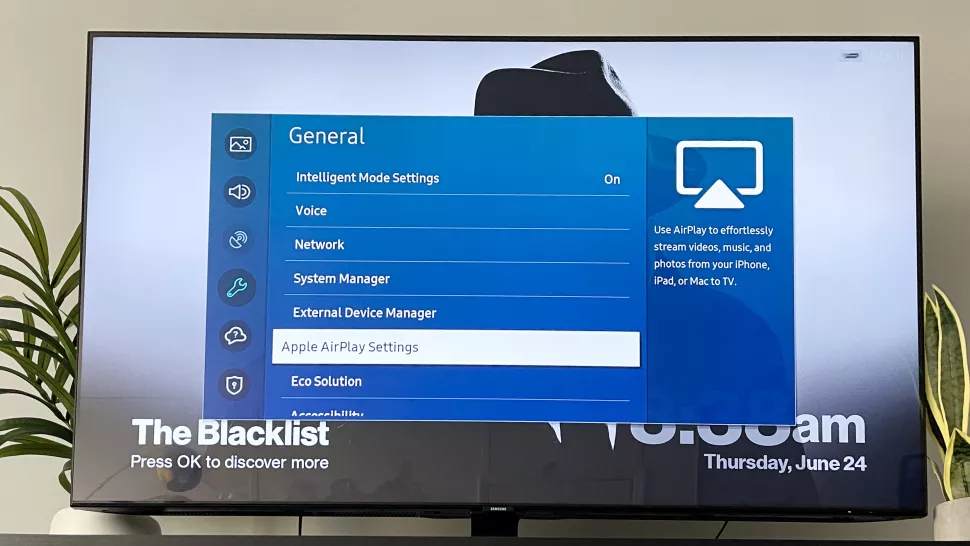 (3) Choose the AirPlay feature and turn it ON.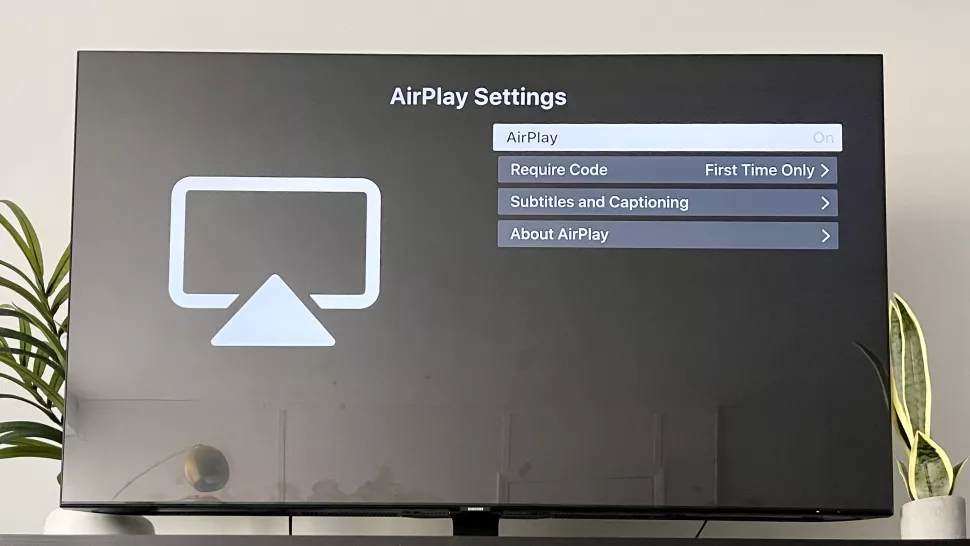 (4) In the Require Code box, choose First Time Only. If you want, turn on the Subtitles and Captioning feature.
(5) Now, install the Amazon Prime Video app from the App Store on your iPhone or iPad.
(6) Then, connect your iPhone or iPad and Samsung Smart TV to the same WiFi connection.
(7) Open the Amazon Prime Video app and sign in with your account.
(8) Play any video content and tap the AirPlay icon.
(9) On the list of devices, choose your Samsung Smart TV.
(10) Now, the video content from the Amazon Prime Video app will appear on the Samsung TV.
Amazon Prime Not Working on Samsung TV
It is natural for any streaming app to meet with issues. The possible issues with Amazon Prime Video are TV Pictures too dark, no sound while streaming, not being able to access full screen, buffering, lagging, not loading, and freezing. If you have any streaming issues with the Amazon Prime Video app, do the following fixes.
Restart the Samsung Smart TV and try to relaunch Prime Video again.
Log out of the Amazon Prime Video app on your Samsung Smart TV and sign in again after 10-15 minutes.
Uninstall the Amazon Prime Video app and install it again.
Soft reset your Samsung Smart TV and try again.
Update the Amazon Prime Video app on Samsung TV.
Make sure that your Amazon Prime or Prime Video subscription is active.
Reset the Samsung TV to default settings.
You can also try contacting Samsung or Amazon Prime Video support.
FAQs
1. How do I get Amazon Prime on my older Samsung Smart TV?
For older Samsung Smart TVs, you can use any of the streaming devices like Firestick or Roku to access Prime Video.
2. Can you record Amazon Prime on Smart TV?
There is no official recording option available on Prime Video. Yet, you can record through other recording apps.
3. Why is Amazon Prime not compatible with my Samsung TV?
Samsung Smart TVs that were released in 2015 and above are compatible with Prime Video. However, there are few exceptional TV models before 2015 for limited access. You have to make sure that your device is manufactured after 2015 to access Prime Video.
Was this article helpful?