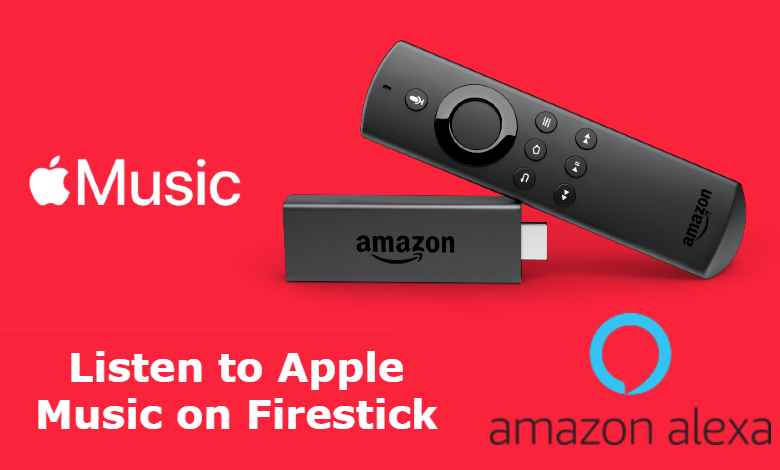 As the name suggests, Apple Music is a music streaming service that allows you to stream over 70 million songs. It has a vast library of songs, playlists, internet radio, and curated stations. You can stream ad-free music that is fine-tuned for every occasion. You can search the latest tracks, download your favorite songs, save them offline, and more. Apple Music costs $9.99 or $14.99 per month for a family pack of up to six people. If you are an Amazon Firestick user, you can play Apple Music at any time with the support of the Alexa app. All you need to do is set up an Apple Music account on Alexa.
Unlike Amazon Music, there is no Apple Music app available for Firestick, you can't listen to the Apple Music library directly. Instead, you can set up your Apple Music account on Alexa and listen to the music files.
How to Stream Apple Music on Firestick
Follow these two methods to listen to Apple Music on Firestick:
Set up Apple Music with Alexa.
Connect Alexa with Firestick.
Steps to Set up Apple Music with Alexa
[1] Install and open Apple Music on your smartphone.
[2] Next, install the Amazon Alexa app on your smartphone.
[3] Open the Alexa app and log in with your Amazon account details.
[4] Click on the Hamburger menu and select Settings.
[5] Under Settings, click Music and choose Link New service.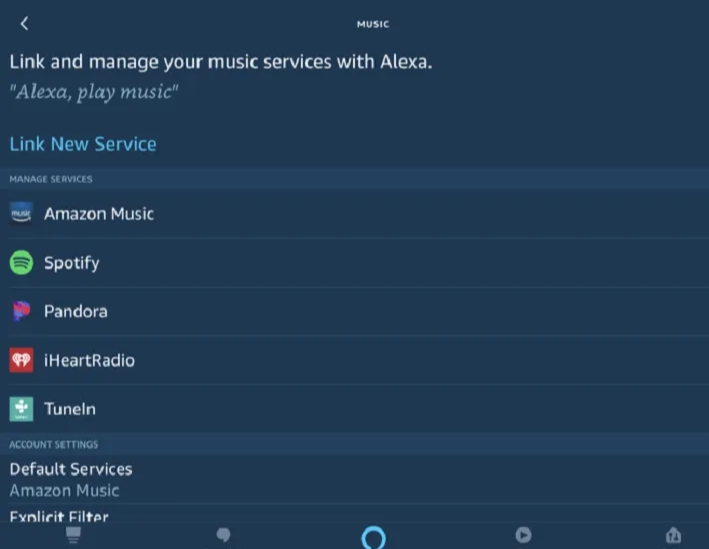 [6] From the list of available music services, choose the Apple Music button.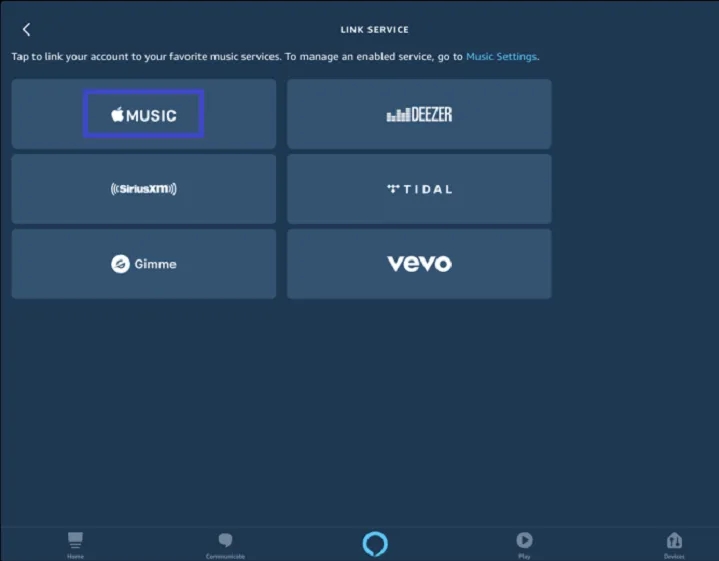 [7] Select the Enable to use button and log in to your Apple Music account.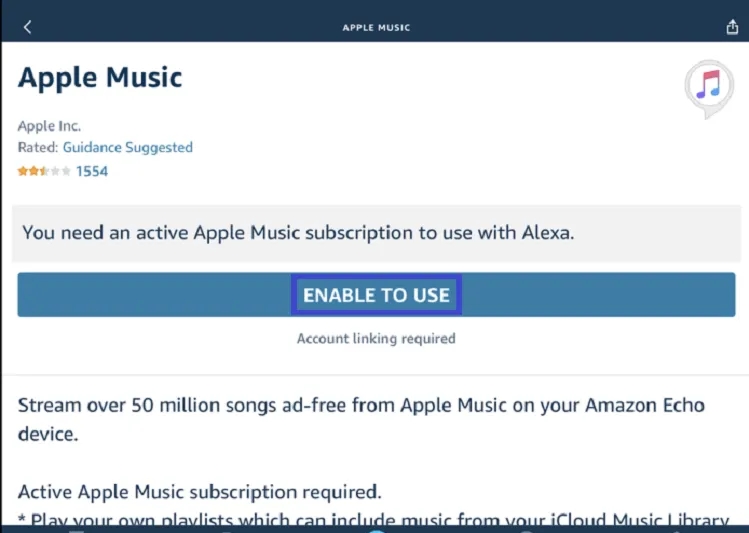 [8] On the next screen, it prompts with the Access Request. Click on the Allow button.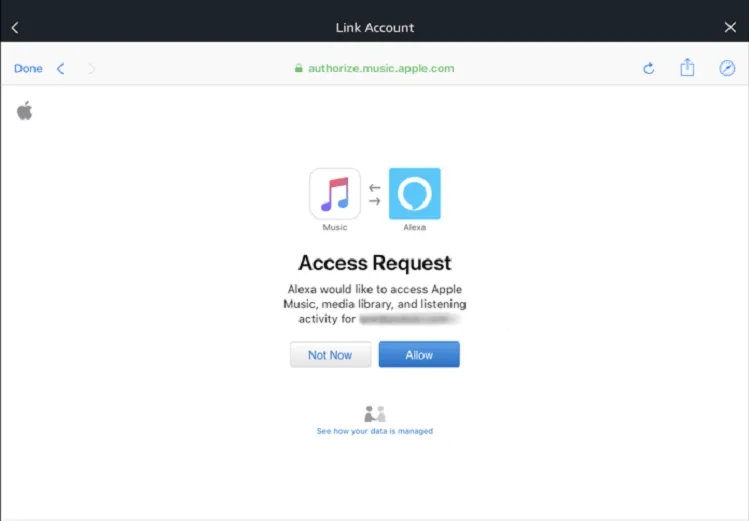 [9] Finally, click Done and your Apple music linked successfully.
[10] If you want to set Apple Music as your default music, then go to Settings > Music settings and choose Apple music as the default music service.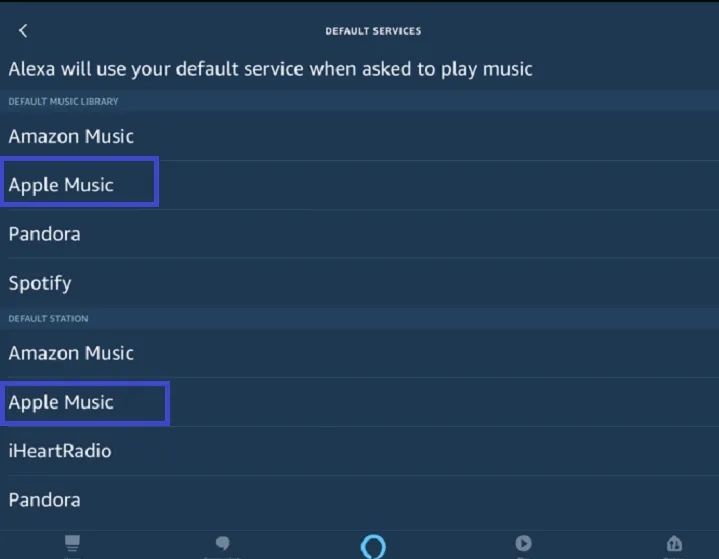 Steps to Connect Alexa to Your Amazon Firestick
[1] Open the Amazon Alexa app on your smartphone.
[2] Click on the Settings option and choose TV & video.
[3] Select Fire TV on the next screen.
[4] Now, click on the Link your Alexa device.
[5] Your smartphone device will now scan for the list of available Fire TVs.
[6] From the available list, select your Fire TV and click Continue.
[7] Select your particular Alexa device if you have more than one.
[8] Now, click on the Link device option.
[9] Finally, your Alexa device is connected with your Fire TV device.
[10] You can use the mic to listen to your favorite music on Firestick using the Apple Music app.
Say commands like, Alexa, Play Apple Music, or Alexa, Play Eminem songs on Apple Music to get access to the Apple Music library.
By using this guide, you can easily listen to your favorite Apple Music songs on your Firestick device. Make sure that the Apple Music is paired with Alexa and your Fire TV Stick is equipped with the Alexa feature. Without the Alexa feature, you can't summon Apple Music on your Fire Stick.
Follow our Facebook and Twitter pages to get more updates from us.
Was this article helpful?