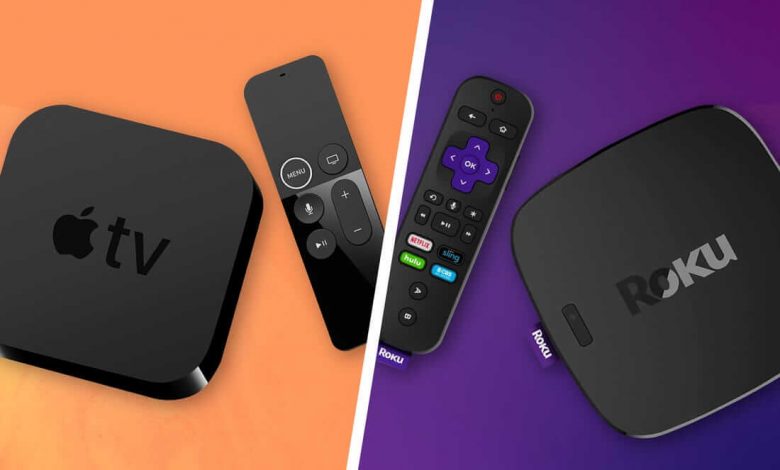 Nowadays, Smart TVs are the easiest way to access streaming apps and services directly on the display. But, What if your Smart TV misses some of the streaming apps that you want to access? That's where you need the help of streaming devices. Apart from Firestick, Apple TV and Roku are the popular streaming devices used to stream movies, TV shows, songs and other types of media contents over the internet. Apple TV vs Roku – Which one to select? Here, we have compared the features, price, specs, and all important aspects of Apple TV 4K and Roku Ultra (the top-end model of both platforms). Go through the guide and pick the best one according to your need.
Specifications
Specifications
Apple TV 4K
Roku Ultra
OS (Operating System)
tvOS 12
Roku OS
Dimensions (WxHxD)
38.10 x 123.95 x 6.35 mm
125 x 21 x 125 mm
Weight
45 g
223.97 g
USB Ports
None
1 x USB Type A
Video Output
1 x HDMI 2.0
1 x HDMI 2.0
Maximum Resolution
3840 x 2160p at 60 fps
3840 x 2160p at 60 fps
Storage
32/64GB
512MB
RAM
3GB
1GB
Bluetooth
BT 5.0
–
Dolby Atmos
Yes
Yes
Dolby Vision
Yes
No
Voice-search Enabled Remote
Yes
Yes
Wi-Fi Standards
Wi-Fi 5 (802.11ac)
Wi-Fi 5 (802.11ac)
CPU
Apple A10X Fusion
Quad-Core
Price
32GB – $179
64GB – $199
$90
Specification Table
Design
In terms of design, both the devices come in black colour, and you need to place them on your TV stand. Both devices have dedicated ports for HDMI output and an Ethernet port. Apart from that, Roku Ultra has a USB port to access the local media and a slot for microSD card.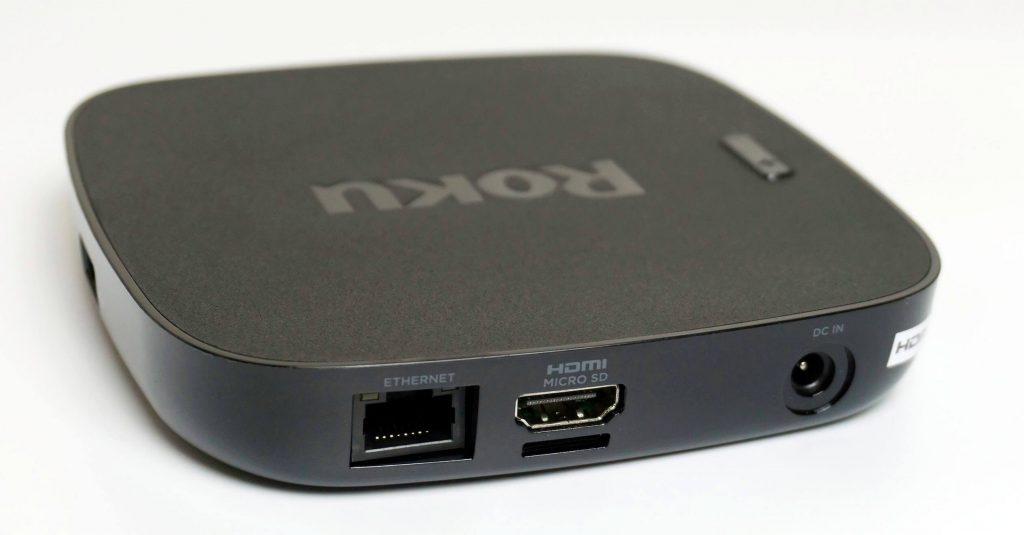 When it comes to Remote control, the Apple TV remote looks stylish and sleek with the touch-sensitive panel to swipe through the options. Below the panel, you will find the playback options along with the button to activate Siri voice assistant. On the other hand, the Roku remote may not look as stylish as the Apple TV remote but it has dedicated buttons to access the popular streaming services instantly.

To control the devices via smartphones, both the developers offer an application. The Roku mobile app can be downloaded on Android and iOS devices. Whereas, the Apple Remote app can be downloaded only on iOS devices.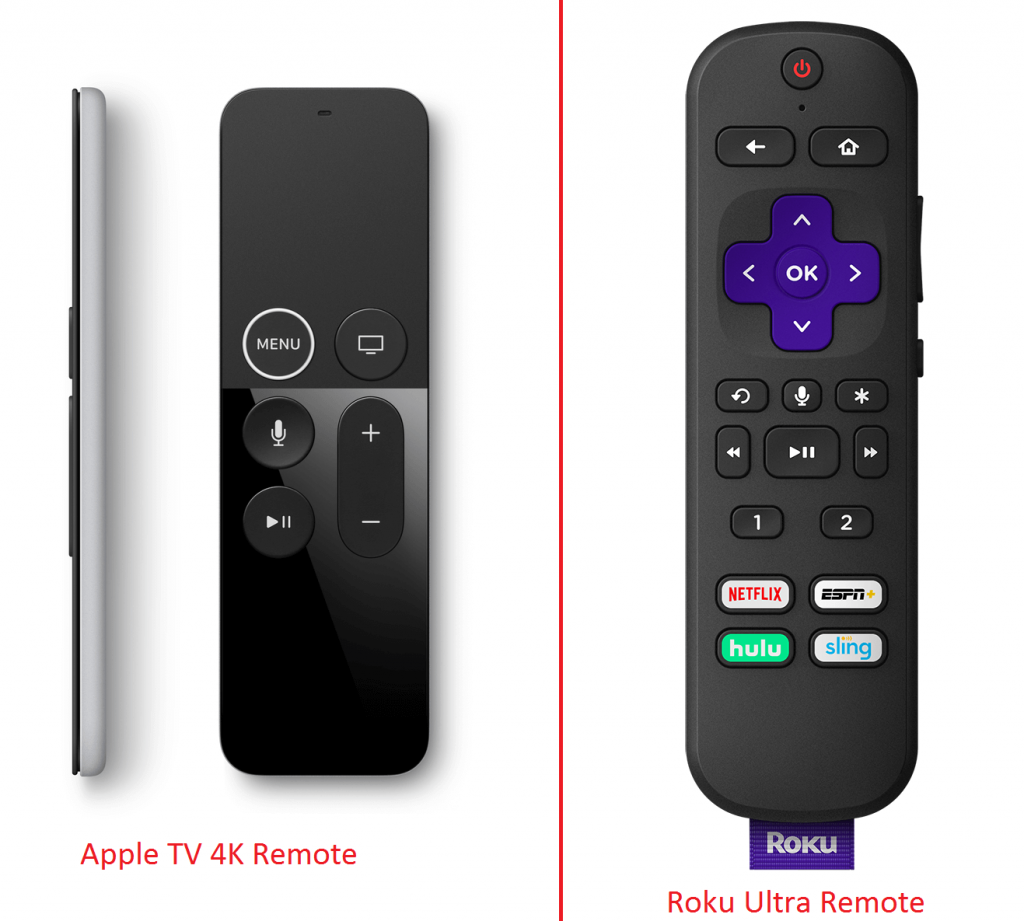 Setup
The Setup process for both devices are straight-forward. Just connect the device to the TV by using the HDMI cable and go through the on-screen prompts to set up the device.
If you're finding difficulties, use our guides to set up the device
After setting up, you can download the preferred apps from the App Store on Apple TV and from Roku Channel Store on Roku Ultra.
Interface
Talking about the interface, Apple TV has an upper hand. It looks smooth and beautiful. Whereas, the interface of Roku looks outdated and slower. The 64-bit A10X Fusion chip of Apple TV 4K provides a consistent interface for each application. Whenever a new show is released, it automatically appears on your list. Apart from that, Apple TV also stores your username and password for all the subscribed channels and apps.
On the other hand, Roku also has strong features but it displays different layout for different apps. The automatic signing in feature works only on a few channels. At the same time, the feed appears only on a few apps.
Channels and Apps
When it comes to the ability to download apps, Roku has an upper hand. You can find nearly 8000+ best Roku channels on the Roku Channel Store. Whereas, Apple TV provides access to only fewer channels (appropriately 2000) due to Apple's strict requirements for developers. But, both the streaming devices provide access to popular streaming services and channels like Netflix, Hulu, Prime Video, YouTube, Vudu and more.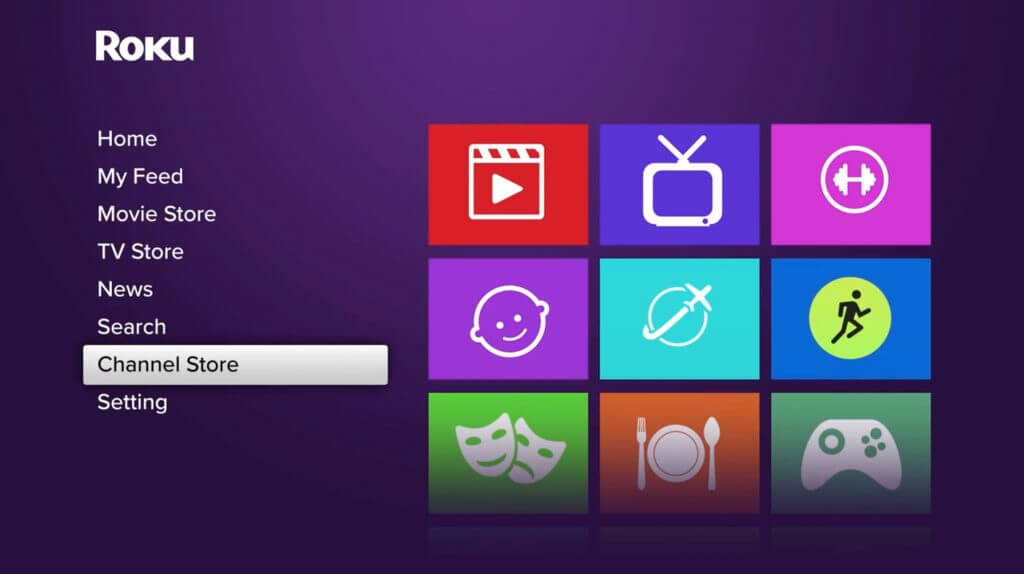 The only drawback with Roku is that it doesn't provide access to stream the contents available on the iTunes store. For users who aren't interested in iTunes content, Roku Ultra is the clear winner when it comes to streaming online media.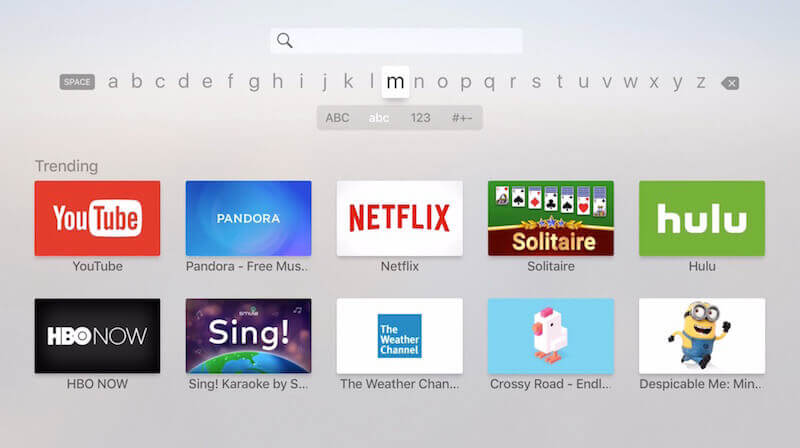 Mirroring and Gaming
One of the distinguishing features on Apple ecosystem is Airplay. With the help of that, you can cast the media contents from your iPhone, iPad or Mac. Unfortunately, Android and Windows users cannot cast/mirror their screen on Apple TV as the Airplay is designed specifically for Apple devices.
On the other hand, Roku Ultra has a built-in screen mirroring with which you can cast contents from Android and Windows. Whereas, Apple users can't access this feature.
On the gaming front, Apple TV 4K offers only a few games, whereas a large number of games are available for Roku. However, Apple TV users can play all games by using the Airplay feature from an iPhone or iPad.
Apple TV vs Roku – Which is the Best One?
Apple TV is a better streaming device because of its interface and the added support for Dolby Vision. As the Apple TV 4K is expensive than the Roku Ultra, it offers more storage and flexibility for streaming. At the same time, Roku Ultra is not a bad choice. It also has some strong points like a number of channels, handy headphone jack, less expensive and a few more. However, if you're in Apple ecosystem and want Dolby Vision support, Apple TV 4K is the best one. Else you can choose Roku.
Still not able to pick the best one among Apple TV vs Roku? Shout your queries and feedback in the comments section. If you're in interested in reading more comparison articles, follow our Facebook and Twitter profiles.
Was this article helpful?