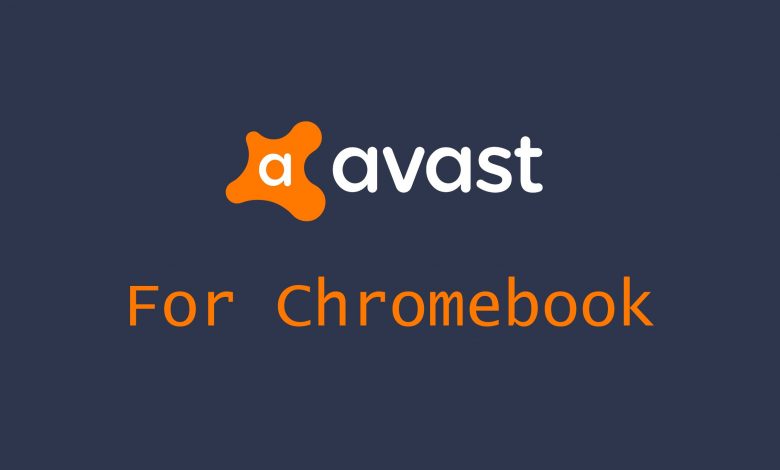 Chromebook is the most used desktop operating system when it comes to education as well as businesses. It is a better option to make learning more effective at an affordable price. Since Chromebook can handle business needs, it is also preferred highly to work on enterprises. Chromebook runs on the unique operating system called Chrome OS and comes with multi-layer security by default. However, Chromebook seems to be the recent target of cybercriminals. So, adding an extra layer of security by adding Avast on Chromebook will ensure your device is always safe. Avast is one of a large number of Google-approved apps on Chrome Web Store. It will keep an eye on all the websites you visit and warns you of any unsafe content. In addition to this, the latest Chromebook users can install Avast directly from the Play Store.
Features of Avast Security
The most notable feature Chromebook users will get from Avast includes
It will give anti-phishing protection.
Provides safer search results.
Warns you of malicious links, websites with malware, and scams.
Never let the websites collect data on you.
Blocks those sites that track your browsing history via cookies.
How to Install Avast for Chromebook?
There are two methods in which you can install Avast on Chromebook. Jump into the respective section to get it to ensure your security.
Using Play Store
If you have updated your Chrome OS or own the latest Chrombook, then you can install Avast using Play Store. Look out the Settings to find Play Store else jump into the next section.
(1) Launch Play Store on your Chromebook from the Launcher.
(2) On the search bar, type as Avast. Click on the same from the search result.
(3) On the app info screen, click on Install button.
(4) Wait for Install button to turn Open to click on it.
(5) Enter your login credentials to sign in to Avast VPN to secure your Chromebook.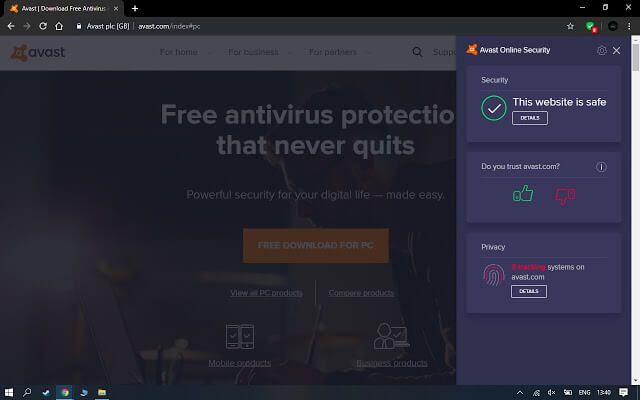 Using Chrome Extension
Avast is available officially as Chrome extension on Chrome Web Store. Know the steps to install Avast as an extension on Chromebook.
(1) Launch Chrome Web Store on your Chromebook.
(2) On the left pane, select Apps or Extensions.
(3) Use the search bar to type in as Avast and press Enter key.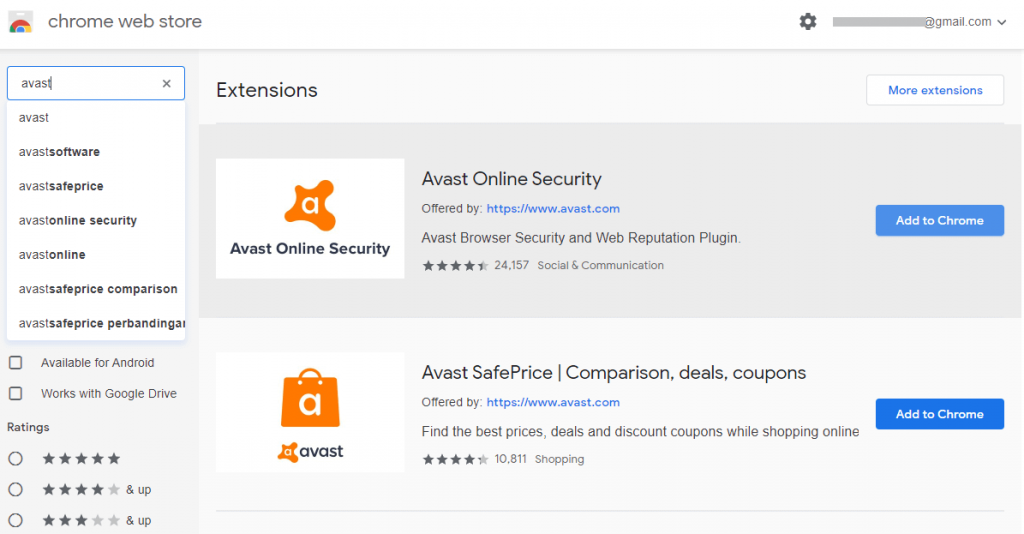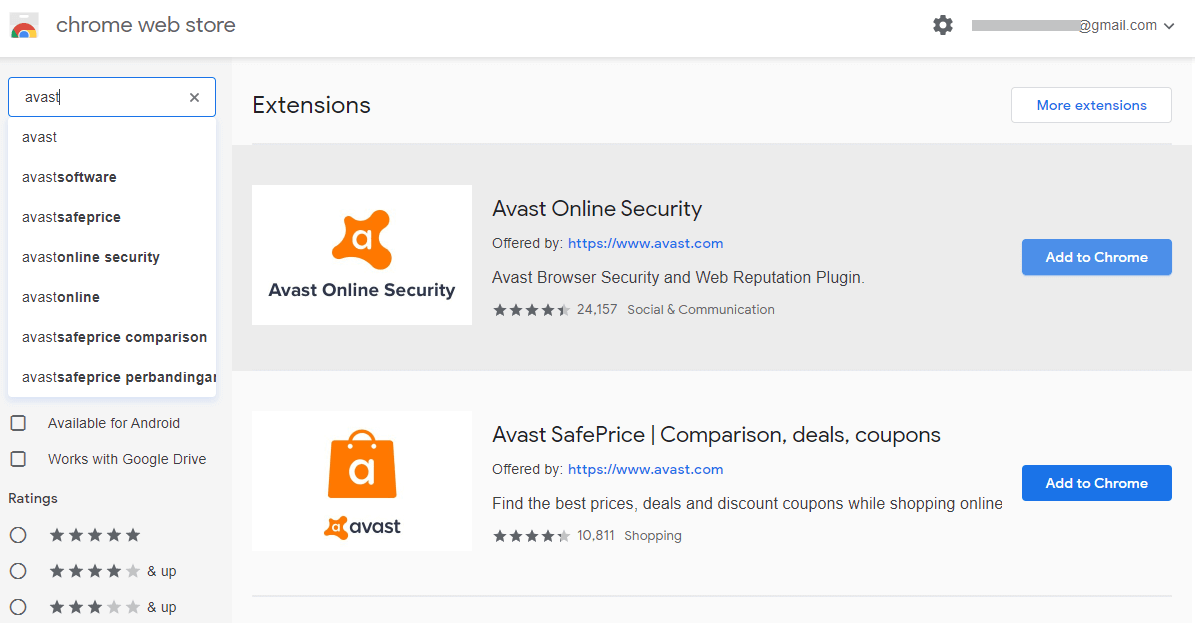 Alternative: Go to avast.com using a browser and click on ADD TO CHROME button. This will take you to the Avast Chrome web extension page.
(4) Click on Avast Online Security and tap on Add to Chrome button.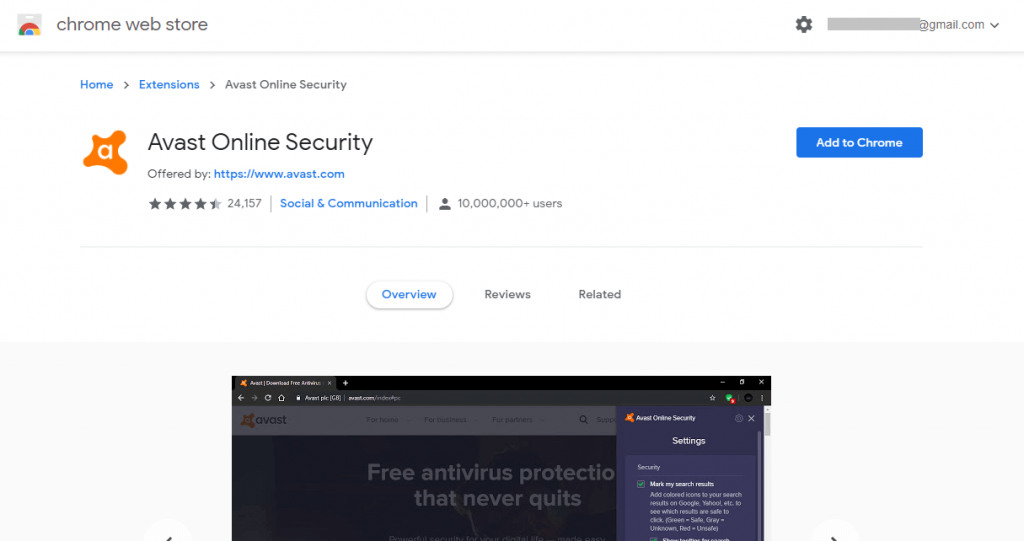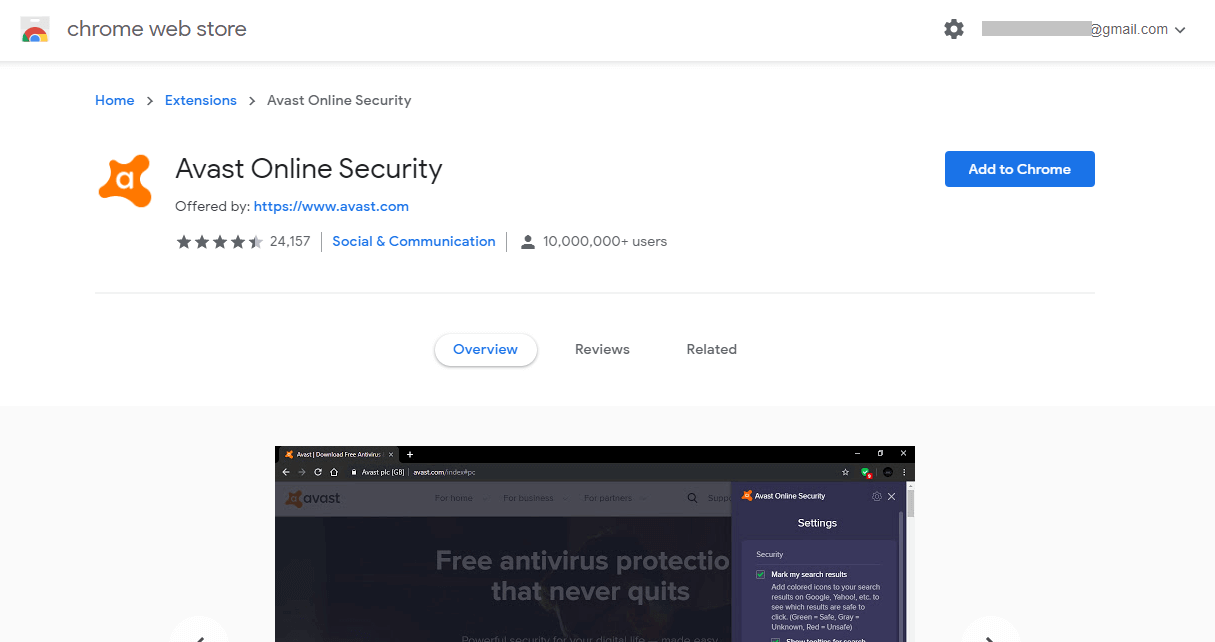 Alternative: Hit Add to Chrome button from search result if you don't want to read its features.
(5) On the pop-up, click on Add to Chrome button.
(6) Once the installation gets completed, you will find Avast on Launcher. Launch it to protect your device's privacy.
Our Opinion
In either way, you will get the latest version of Avast Security for Chromebook. In addition to its built securityAvast provides an additional layer of protection to your Chromebook. It ensures you are always away from the phishing attacks, scams, malicious websites, and more.
Have this session lets you install Avast on your Chromebook? Let's hear your views as comments below. Connect with on Facebook and Twitter for updates about more such useful articles.
Was this article helpful?