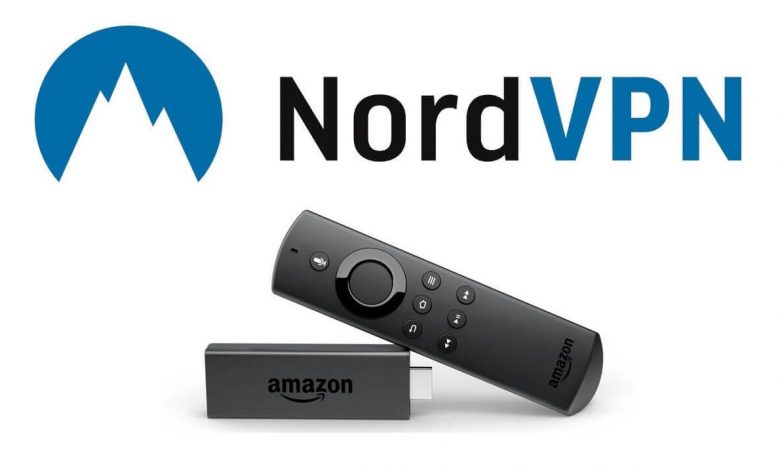 Amazon Firestick is one of the most versatile streaming devices as it will allow you to browse the internet in addition to streaming. While browsing, you may encounter some geo-restricted content. To access the geo-restricted content and to protect your online privacy at the same time, you have to install a VPN. Among all the VPNs available for Firestick, NordVPN is the most used and one of the best VPN for Firestick.
The best thing about NordVPN is the number of servers and the jurisdiction. You can access as many as 5200 servers in 59 countries. The jurisdiction of NordVPN is Panama which is not in the list of 14 eye countries.
NordVPN Subscription
NordVPN has four subscription plans and is cheaper than its rival ExpressVPN. With one subscription, you can use the service on 6 devices. All the plans have a 30-day money-back guarantee.
$11.95 for one month
$83.88 for one year
$119.76 for two years
$125.64 for three years
Before getting into the installation process, sign up for NordVPN from their website. In the NordVPN app, you can't buy any subscription plans.
How to Install NordVPN on Firestick
The NordVPN app is available on the Amazon App Store. As the Firestick devices are integrated with Amazon App Store, you can install the NordVPN app easily.
For a better experience, update your Firestick device to the latest FireOS version, if you are using an older version.
(1) Go to the Firestick Home screen from wherever you are, using the Fire TV remote or voice command.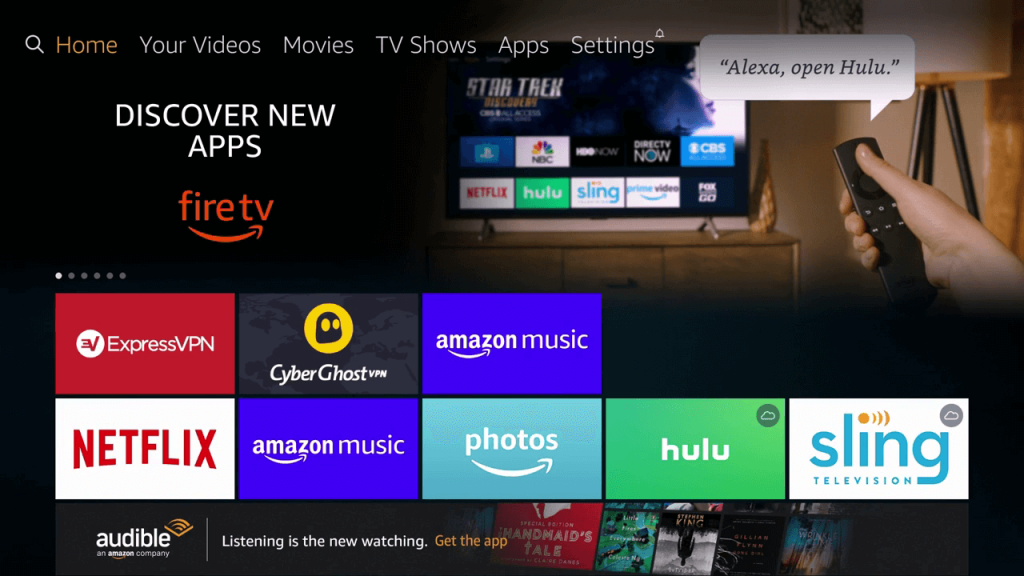 (2) Next to the Home option, you will find a lens icon. Navigate to the Lens icon.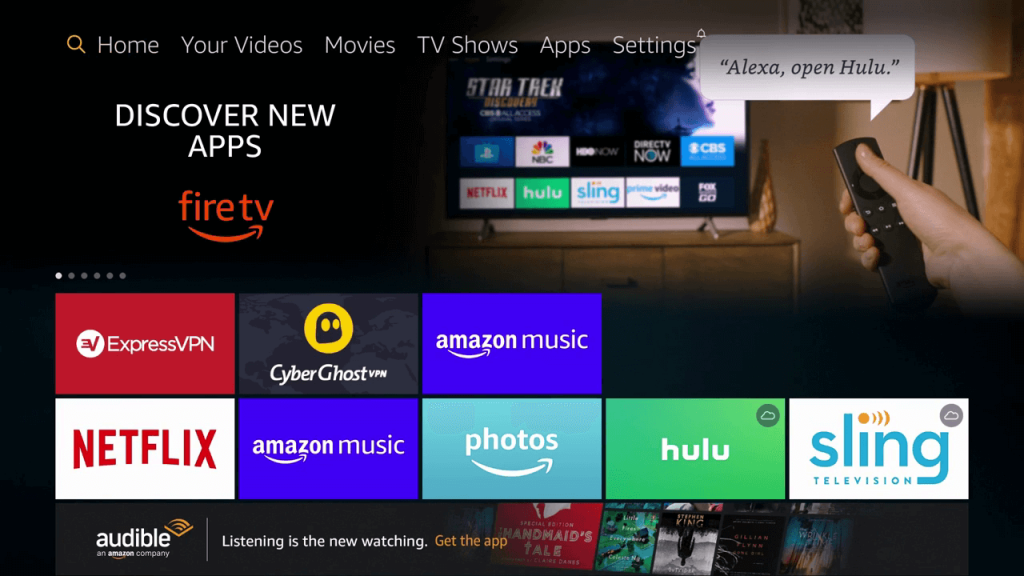 (3) Now, a screen with a keyboard will appear. Type NordVPN or select it from the suggestions.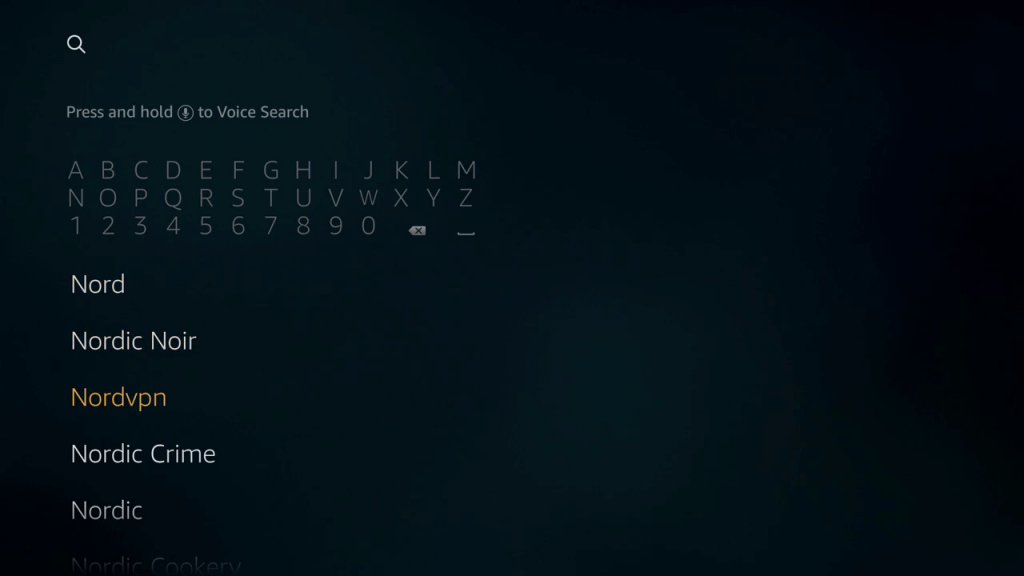 (4) In the search results, you will see the NordVPN application under the Apps & Games section. Click on it.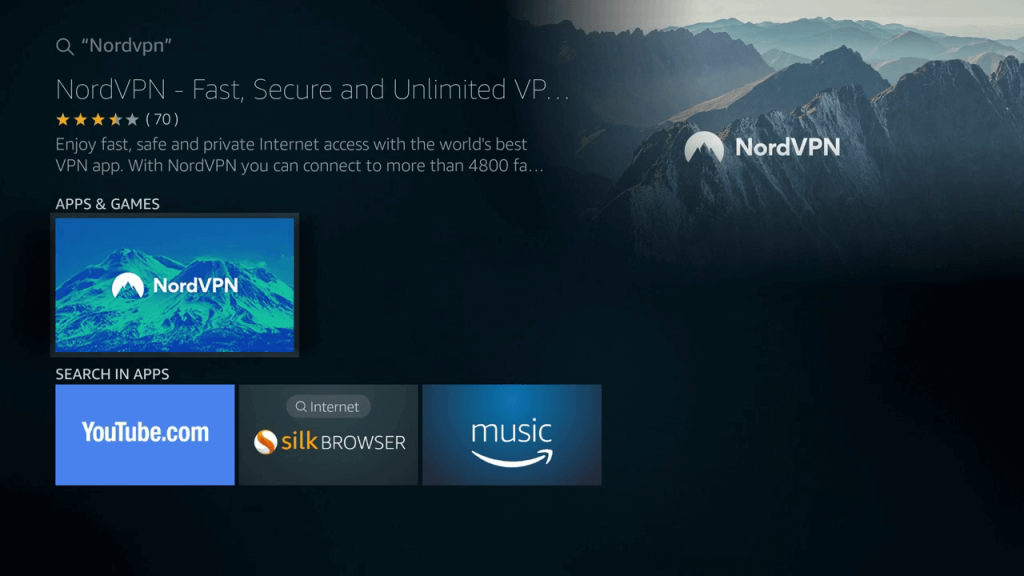 (5) Now, click the Get button to download the application. Sometime, instead of the Get button, the Download button will be displayed. Both are the same.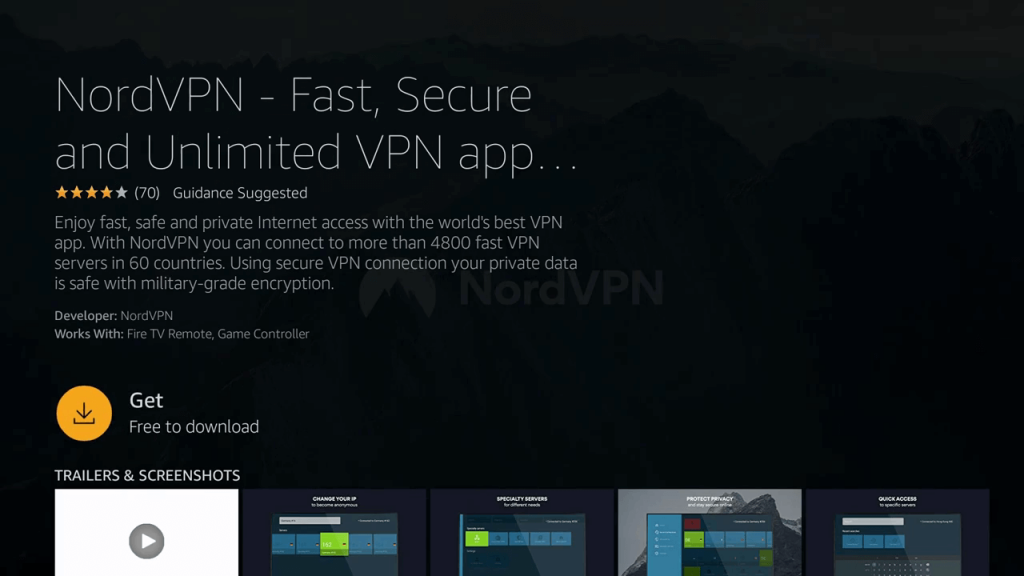 (6) The NordVPN app will start downloading on your Firestick.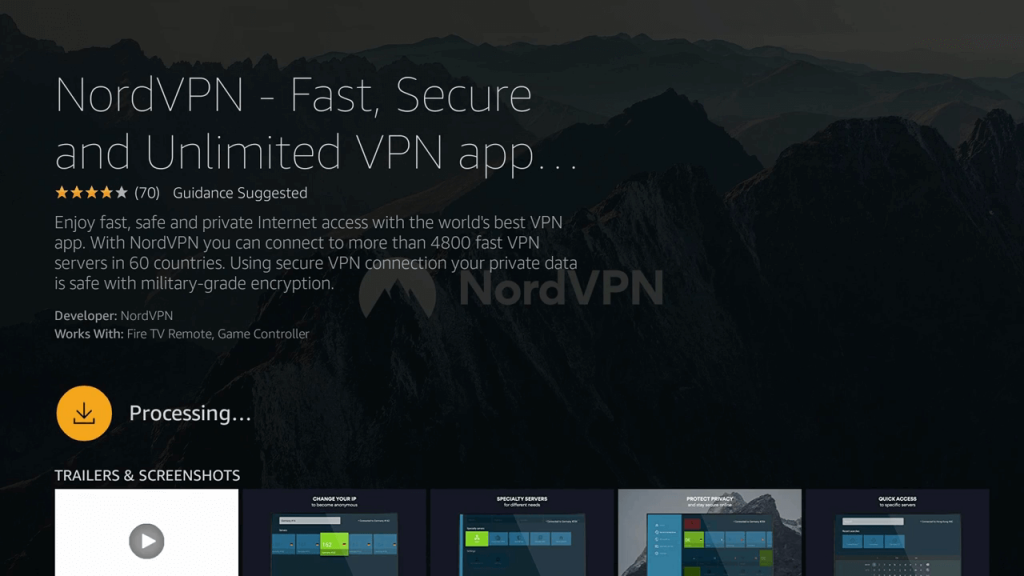 (7) When the download is completed, the Get button will be changed to the Open button. Click the Open button to launch the NordVPN app.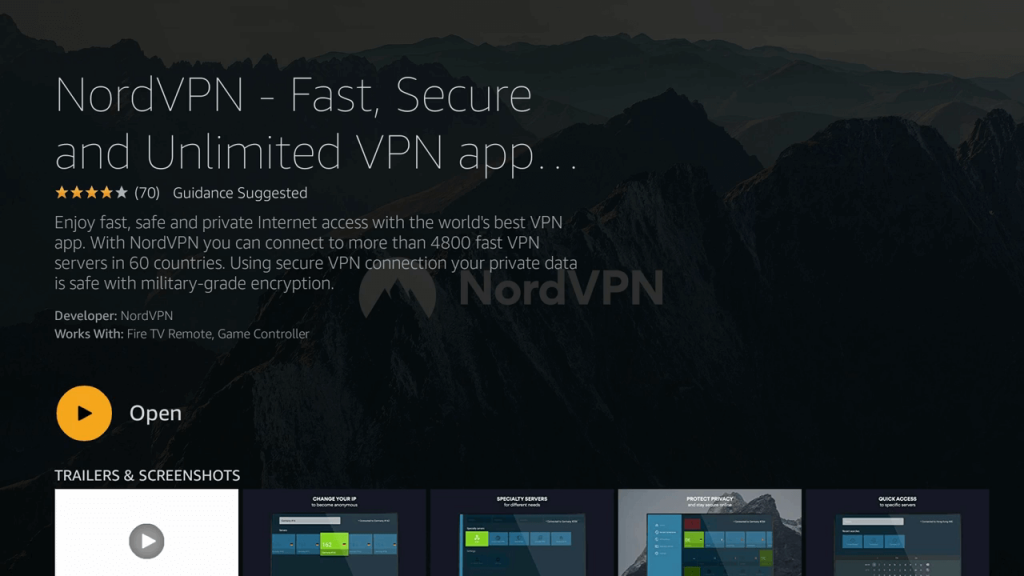 (8) For the first time, it will take some time to run the application. Wait for a while. (9) Once the NordVPN is launched, you will get the below screen.
(10) Click the Connect now button to turn on the NordVPN.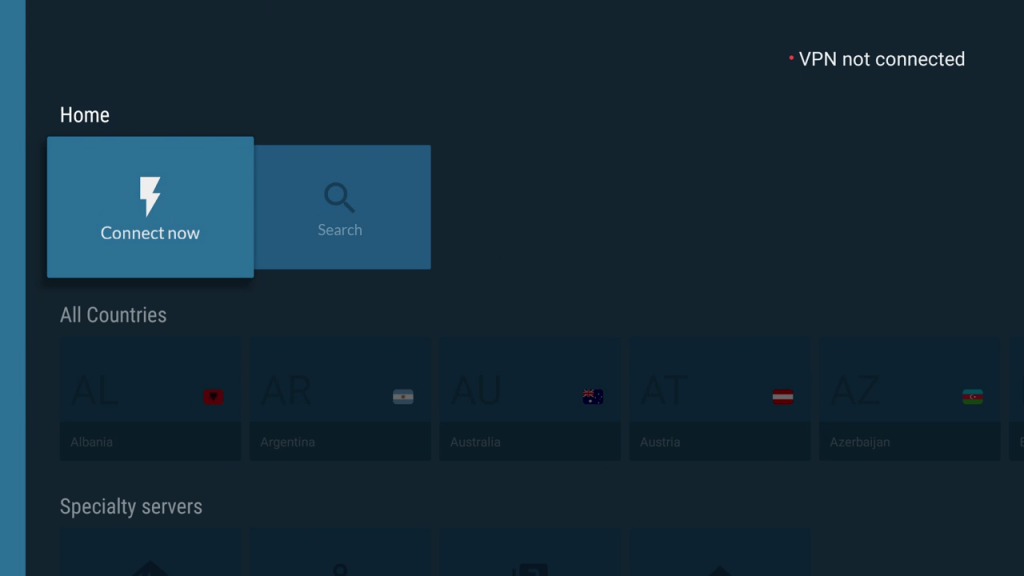 (11) When it is connected, you will get the notification on the top right corner of the screen.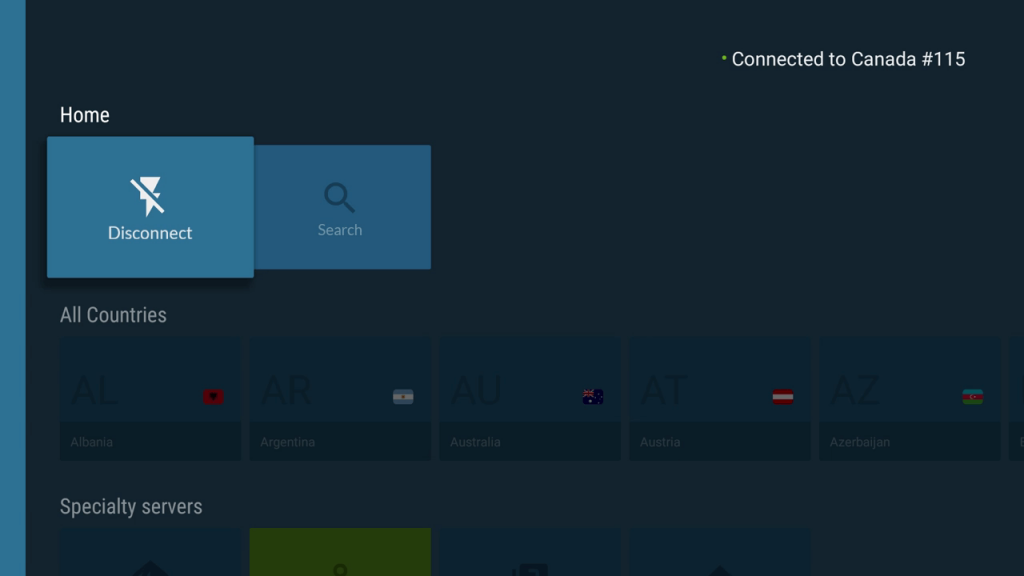 These are the steps involved to install and use the NordVPN on Amazon Firestick devices. Now, you can browse the internet without any geo-restrictions and also by protecting your privacy. If you face errors while installing NordVPN, tell us in the comments section.
Follow our social media pages, Facebook and Twitter to get more updates about Firestick.
Was this article helpful?