Calculators are available handy in almost any smart device and all of us in one way or the other rely on them. Calculator apps have made calculations easier and simpler. Android users can access the built-in Google calculator, as it pretty much supports performing simple calculations. When it comes to complex equations and calculations, it doesn't work. So, you don't have to depend on the basic calculator when there are lots of calculator apps available. Thus, it is neither wrong nor an offence to try out other great calculator apps available on the Play Store. If you don't mind performing calculations other than addition and subtraction, then here are the top best calculator apps for Android device.
Best Calculator Apps for Android
Here are the best calculator apps that you can use on Android phone/tablet.
Calcu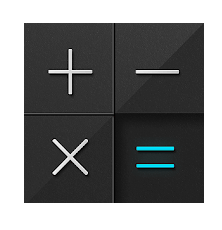 A calculator that is made for all your needs include Calcu. It is an Android app that performs calculation at the breeze. You can use it for everyday calculations and beyond. This Android calculator app features colourful and stylish themes. Using Calcu, you can easily add and remove functions and constants. It is an easy-to-use app where you can see the instant result of any calculations. Just by swiping up, you can view the scientific keypad. Meanwhile, if you swipe on the scientific keyboard to customize it. Likewise, you can swipe down to see the calculation history.

Calc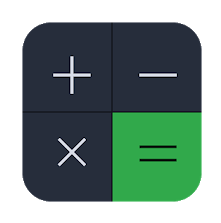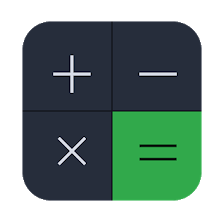 You can perform any complex calculation on an Android phone using Calc. It is one of the best calculator apps for Android with a simple and user-friendly interface. Calc will calculate the numbers with operators and provides the result in one line. It also supports reusing the result to continue calculating. You can even store calculation history to proceed with calculating at any time later. Calc will also let you share calculation history with friends or you can even store in the note app. It handles trigonometric, exponential and logarithmic operations effortlessly.

Calculator++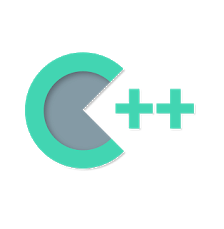 One of the efficient and easy-to-use calculators for Android device is Calculator++. It is easy-to-use and supports multipurpose calculation. Calculator++ can be used to solve simple as well as complex problems. It can be accessed from the main screen of the app. With one press, it lets you copy-paste the calculations. You can set the theme as you like or add a home screen widget. It supports performing calculations without switching between the apps. With Calculator++, the users can do calculations using variables and constants. Further, you can even perform integration, differentiation, fractions, etc.

HiEdu Scientific Calculator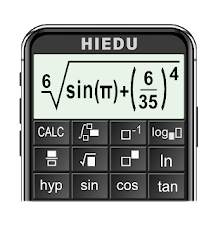 If you want a simple yet powerful calculator for Android, then choose HiEdu Scientific Calculator. It can be used for all type of calculations like standard, scientific, and programming. Besides this, it supports handling unit cover, formulas from math, physics, and chemistry. This scientific calculator has a natural display. So, you can input fractions and functions easily. Features in-built support of 1000+ math formulas. Programmers can convert numbers between different number base. It supports converting currency, temperature, mass, speed, energy, power, and more.

MyScript Calculator 2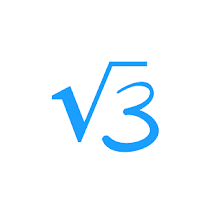 You may download MyScript Calculator 2 on Android device to make calculations. It will turn your device into an interactive paper where you can write calculations in a natural way. MyScript Calculator 2 will provide the result in real-time. With scratch out gestures, you can easily remove the symbols and numbers. You can copy the results into the clipboard or export it into other apps. MyScript Calculator 2 lets you save the result into its memory and hence can be reused. Despite this, you can retrieve all the past calculations to reuse or export it.

Scalar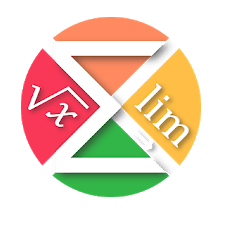 With Scalar app, you will get access to a flexible calculator on the Android device. It works extremely fast and is just a way more than a calculator. You will get the flexibility of scripting with the Scalar app. It is a powerful math engine and math scripting language. You can use it as a standard and advanced scientific calculator. The calculator keyboard is extremely convenient and you can re-use the previous calculations. It supports user-defined functions, random variables, etc. Using Scalar, you can define your elements and calculate on the go.

HiPER Scientific Calculator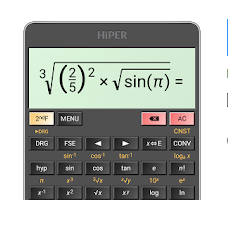 If you want the most advanced calculator on your Android device, then get HiPER Scientific Calculator. It can be used in basic arithmetic operations to fractions, and mixed numbers. This scientific calculator has up to 100 digits of significance with 9 digits of exponent. It will automatically convert repeating decimals. You can use the HiPER Calculator to enter numbers as fractions or convert to fractions. Supports advanced number operations like trigonometric functions, power, logarithms, roots, etc. You can even use it to convert degree, minutes and seconds conversion.

RealCalc Scientific Calculator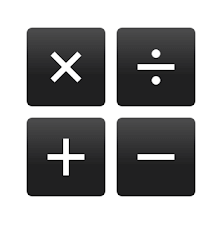 The most popular scientific calculator for Android is RealCalc Scientific Calculator. It functions more or less similar to the real hand-held calculator. You can use this to perform traditional algebraic or RPN operation. It can even handle fractions, degree, unit conversions, constants, trigonometric functions, and more. You can use the RealCalc Scientific Calculator on Android device to perform conversions between binary, octal and hexadecimal. You can use to perform dot matrix, access physical constants table, etc.

Photomath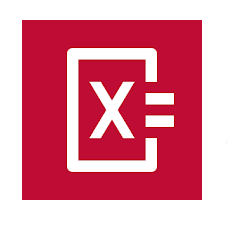 The photo calculator aka Photomath is yet another feature-rich calculator for an Android device. You can use it to solve math problems on the go instantly. It will scan the printed text or handwritten math problem using Android device camera. Alternatively, you can type and edit the equations using this scientific calculator. It is designed in such a way to break the math problem into easy-to-understand steps. With this, you can easily understand the core concept to answer the problem. It supports multiple solving methods and you will even be given with step-by-step explanations for every solution.

GeoGebra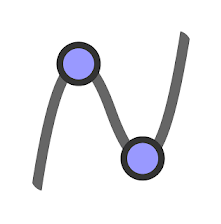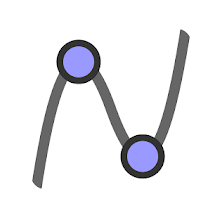 If you want to solve graphic functions, then we suggest GeoGebra. It is one of the helpful Android calculator apps with which you can graph equations and functions. Using this app, you can plot functions, find special points of functions, save and share results. GeoGebra can perform calculus, geometry, algebra, and statistics. The interface of the app is simple, user-friendly and you can plot graphs easily. It supports searching for free learning activities and you can save or share the result with others.

Our Opinion
All the calculator apps we have for you will have lots of cool features. So, you can solve any math problems right on the Android phone in seconds. We hope that any of the calculator apps will work for you and all of them are worth using.
Let us know if the calculator apps for Android is useful to you as comments. Follow us for regular updates on the Facebook or Twitter page.
Was this article helpful?