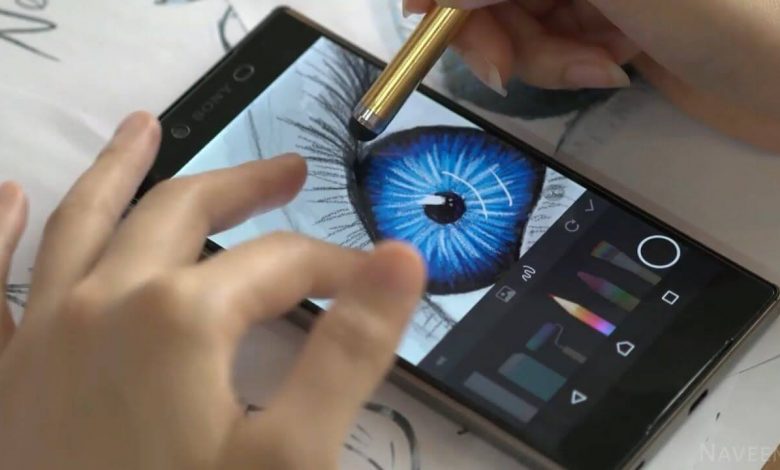 Drawing is a form of art that helps you unleash your creativity. It has been one of the oldest art where people in the past used papers and brushes to draw and paint. But now you have advanced tools to visualize things in a better way. Over time with digital inventions, lots of drawing apps have been developed for different platforms. Thus, creative artists in recent times started switching to drawing apps to sketch their ideas. Digital art is found to be gaining popularity and has high demands these days. If you are looking to spend your time worth on drawing, we will help you identify the best drawing apps for Android smartphones and tablets.
Best Drawing Apps for Android
Have a look at the best drawing apps we have rounded up for the Android platform.
SketchBook
Transform your idea into artwork with the SketchBook app. It is the best drawing apps for Android to get the best of drawing experience. You can draw without distractions using pen, pencil and paintbrush. Professionals will love SketchBook as its drawing engine is known for speed and precision. Capture the ideas by scanning the things you come across using the Android device camera. SketchBook helps you refine your sketches into an illustrated art. Choose from more than 190 customizable brushes to better deal with shapes and textures. With PSD compatibility, you can export your work in different formats like JPG, BMP, PNG, etc.
Accessible from iPhone | iPad | Windows 10
It is free for individual use. Or get an Enterprise license at $85/year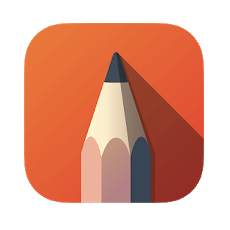 Adobe Illustrator Draw
Those who love vector artwork can better choose Adobe Illustrator Draw. It is one of the best drawing apps for Android to create anything you want. It's industry-standard vector graphics software works well for those artists and designers. You can choose between five different pen tips to sketch your idea. It has all the drawing tools that will let you turn simple shapes into logos, icons, or graphics. Adobe Illustrator Draw supports drawing freehand drawings or traces to recolor it to transform it into a work of art. Users can work on multiple images, draw layers, insert new or basic vector shapes, and do more.
Accessible from iPhone | iPad
It is free and in-app purchases costs $1.99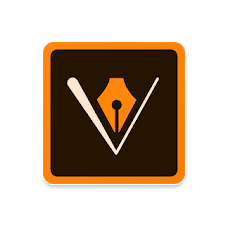 Infinite Painter
Get access to the most advanced painting engine on your Android with Infinite Painter. It has 160+ superior brush presets or you can create your own brushes. With Infinite Painter on Android, you can change brush settings with ease. You can choose between four types of symmetry or make use of layers and Photoshop blend modes. The interface of Infinite Painter is simple, organized, and helps you better with the workflow. So, you can paint, sketch and blend easily. The advanced features include creating seamless patterns, transforming multiple layers, creating seamless patterns, and more. Infinite Painter lets users import and export PSD layers to share them with the community.
Available on iPhone | iPad
It is free and in-app purchase starts at $3.99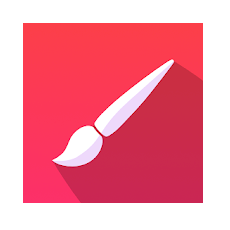 ArtFlow
Sketch your ideas into visually appealing pictures with ArtFlow. It is the best drawing app on Android to draw anything you want. ArtFlow is a fast and intuitive drawing app with easy-to-use canvases. Choose from more than 100 brushes and tools or create custom brushes. It has pressure simulation for touches, supports selection masks, layer clipping mask, etc. Make use of 10 layer filters to make your drawing look the best. With its fluid brush engine, you can paint, sketch, and draw with ease on the ArtFlow Android app. It supports importing and exporting drawings as PNG, PSD, and JPG format.
Is also available for Amazon Firestick
Free, while its in-app purchase starts at $4.99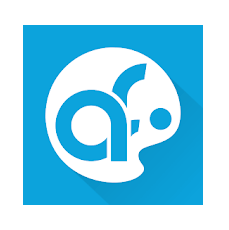 Ibis Painter
Android users can get Ibis Painter to unleash their drawing skills. It is versatile and the best drawing app on Android. Ibis Painter has highly functional and professional features. Choose from more than 335 kinds of brushes and get real-time brush preview. It supports adding as many layers as you want without any limits. With OpenGL technology, users will get a smooth and comfortable drawing experience. It is the most functional illustration app to support recording the drawing as a video. Get Ibis Painter X to draw the best of your imagination without any ads.
Also accessible from iPhone | iPad
It is free and its in-app purchase costs $7.99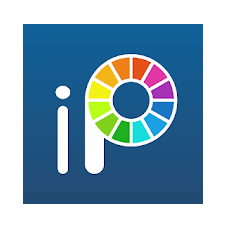 InspirARTion
You can unleash your creativity with InspirARTion app with ease. It is the best drawing app for Android to create beautiful designs. InspirARTion works for those beginners as well as the professionals as it has all the required tools. With InspirARTion, users can draw, paint, and sketch using different types of brushes. It supports accessing the existing photos as templates or you can create your own work. InspirARTion art tools include symmetry mode, brush effects, colors, and more. With this drawing app, anyone can create interesting graphic art. It supports sharing your art online with anyone or keep it offline for yourself.
It is available at free of cost.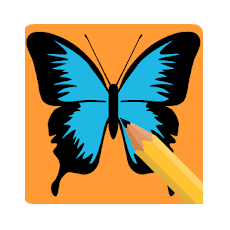 ArtRage
With ArtRage on Android, you will get access to the realistic painting tools. It is the best drawing app for Android with 15+ tools with different presets and settings. You can use pencils or pastels to draw just like paper or use oil paint on textured canvas or blend watercolor to create delicate gradients. The sketching and drawing tools include airbrush, felt pen, pencil, wax, and more. You can even add utility tools, special effects, and more. ArtRage is designed to have an easy-to-understand interface with real art tools. It supports multi-touch canvas manipulation, stylus mode, and keyboard shortcuts. You can export and share drawings as PNG or JPG.
Available on iPhone | iPad
It is available for free of cost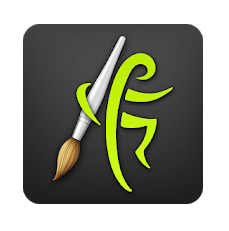 MediBang Paint
Unlock your creativity with the MediBang Paint app. It is a digital painting app that falls under the best drawing app for Android. There are loads of brushes to choose from and thus painting your ideas is easy. It is a lightweight digital painting app that supports pen, airbrush, watercolor, etc. With MediBang Paint, you will see different creative tools required for illustrations and comic books. You can make use of tones, textures, backgrounds, and more. The interface of this drawing app is extremely simple and user-friendly. With one-click, you can upload your work with the art community or share it on social media.
Available on iPhone | iPad
It is free and in-app purchase starts at $3.99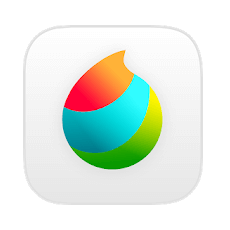 Concepts
Start sketching your ideas on the infinite canvas with the Concepts app. It is the best drawing app for Android to doodle, illustrate, sketch, and design your ideas. Use realistic pencils, pens, or brushes to enhance your picture on the Concepts app. You can customize the tools and presets using the tool wheel. With the infinite layering system, you can easily adjust the opacity and presets. It supports vector-based sketching and thereby makes it easy to move or adjust the tools, color, size, and scale. With Concepts app, you can personalize everything like canvas, tools, gestures, etc. It lets you export your creativity with anyone in high-resolution formats.
Accessible from iPhone | iPad | Windows PC
It is free and it's in-app purchase start at $9.99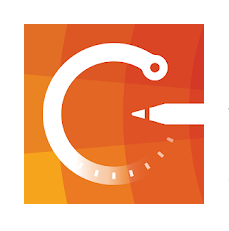 PaperColor
Start a drawing or doodle on your Android phone or tablet with PaperColor formerly called PaperDraw. It is yet another best drawing app Android with exquisite drawing tools. You can make use of different styles of paintbrush and color library. Create perfect artworks using styles paintbrush and color library. PaperColor is the best application to draw your imagination on your Android phone. It supports adding handwriting signature with a pen once you complete your drawing work. PaperColor has different types of brushes, rulers, erasers, and more other tools you require for drawing.
It is available for free and in-app purchase costs $4.99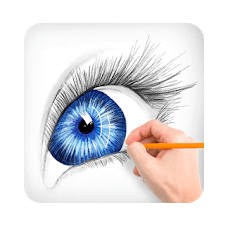 Even More to Try!
Affinity Designer
Adobe Fresco
Procreate
Pixelmator
Tayasui Sketches
Tips for choosing a graphics tablet
Besides the application, you need a good tool to perfect your digital drawings. It is therefore essential that you choose the best value device on the market. Besides, the accuracy of the drawing depends on the quality and performance of the graphics tablet. In spite of a wide range of choices available on the market, refer first to using a drawing tablet to better select it. First of all, it is necessary to take into account the drawing area of the tool according to the use you want to make of it. In principle, an active area of A6 to A7 format is suitable for use by beginners. For experts, models with an A3 to A4 screen are better alternatives. Apart from the drawing area, the screen resolution is also a specific feature to consider.
In this case, two units of measurement are used:
Dots per Inch (DPI)
Lines per Inch (LPI)
For information, the models with 1000 LPI are intended for the use of amateurs in graphic art. Professionals looking for quality can turn to models with at least 5080 LPI. Before buying a tablet, don't forget to consider its pen and other essential accessories for its use. Thus, find out more about graphic tablets here Regarding the pen, it is necessary to feel the sensation imitating that of a classic pencil. Therefore, consider models with a programmable button to improve the fluidity of your movements. Some pens can be turned into a Gamer mouse by just clicking the buttons on the left and right. However, in order to get the most out of these modalities, it is essential to use excellent graphics software.
Price of graphics tablets
The price of graphics tablets is around 50 euros for entry-level models. At this budget, you can already practice graphic art. However, equipment that allows you to perform professional retouching, painting, with a wide range of colors is at 1000 euros and more.
Finally, it is necessary to take into account the connectivity and storage of the graphics tablet. In terms of connectivity, the market offers basic models with a USB 2.0 combined with other ports such as VGA, HDMI, DVI. However, you should know that devices with Wi-Fi connectivity are less comfortable to use, as they are limited to 2.4 GHz. For storage, don't hesitate to opt for tablets with an SD card. This will facilitate the use and transfer of your data.</p>
Our Opinion
Google Play Store has an infinite number of drawing apps for different types of artists. However, not all of them are feature-rich and help you unlock your creativity. Whether you are a beginner, advanced user, or professional, the drawing apps listed in the section above help all types of artists. You may pick the one that seems to be the most useful to you in terms of its feature set or price.
What's your favorite Android drawing app? Share it with comments. Do follow our Facebook and Twitter pages to get the latest article updates.
Was this article helpful?