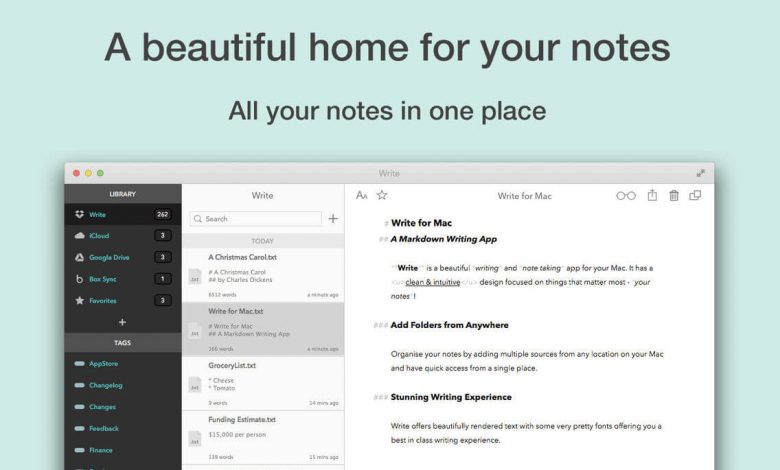 A Note Taking app for Mac will essentially replace the need for pen and paper. It helps you just put down your ideas and thoughts as notes on the go. Whether you are at home or at the office and anywhere in between, taking notes on Mac will be helpful in completing your work faster. Further, the note taking apps for MacBook are also useful for those who love dealing with visual notes like pictures rather than textual contents. While there are an umpty number of choices available, we are about to deal with the best note taking apps for Mac in brief.
Things the Best Note Taking App for Mac Should Have
There are an ocean of note taking apps available for Mac. So, it is vital to look for the points given below to get the best of note taking features.
It should organize the notes in folders or tags. So, searching for notes will be easy.
The best note taking app should have a powerful search so as to find images, handwriting, etc.
It should support sync on all the Apple devices including iPad, iPhone, etc.
Note taking app for Mac should feature a user-friendly and responsive interface.
It should optionally support adding audio, images, videos, etc., on to the notes.
Best Note Taking App for Mac
The list of the best note taking apps for Mac includes
Apple Notes App
Apple Notes is the first choice as a note-taking app for mac. It is built-in on all the Apple devices. So, it is available by default on Mac OS and can be used to take notes. It comes with 5 GB of iCloud storage for free and you can save your notes into it. With Apple Notes, you can create rich text notes with photos, audio, videos, hand-drawn sketches, documents, etc. It supports creating to-do lists, adding web links, attacking scanned documents, etc. Apart from creating notes, you can organize them into folders or subfolders and access it with ease. The interface of Apple Notes is clean, simple, and more user-friendly.
You can sync your notes on ipad if you have Note Taking App on iPad and iPhone.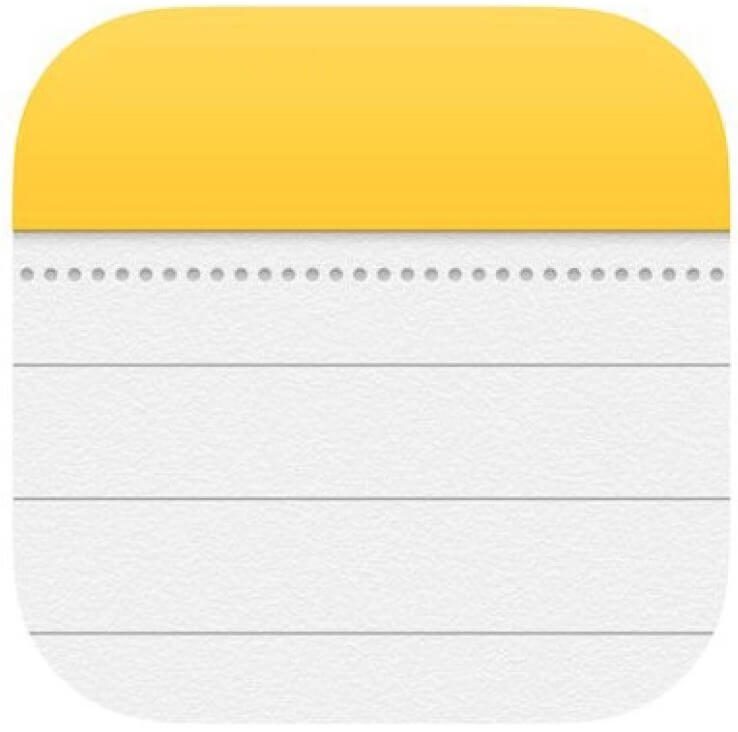 Evernote
Evernote is one of the best note taking app for Mac. You can input your notes and access it anytime, anywhere. It has all the necessary tools that will keep your work effortlessly organized. You can write or capture ideas as searchable notes, checklists or to-do-list with Evernote on Mac. It supports taking notes as text, photos, audio, video, sketches, PDFs, etc. Clip and highlight contents from the web and carry out academic research using the Evernote app. It is integrated with Gmail, Outlook mail, Google Drive, Salesforce, Slack, and more other services.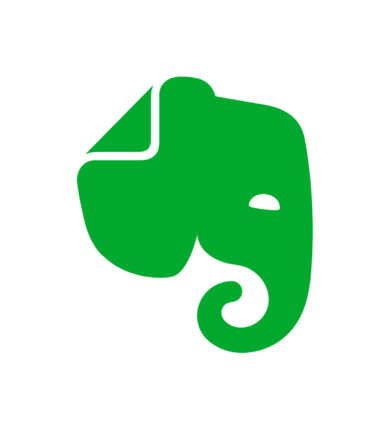 What's more on Evernote?
It supports a reminder setting, creating agendas, memos, etc.
Access notes from any devices as it will sync it across devices.
Share and discuss ideas with people in your workplace easily.
Invite anyone to join with your work at any time in Evernote.
Save time by choosing from the fully customizable templates.
Bear
Take great notes anytime on Mac with the help of Bear app. It lets you write down your idea's as notes and also stay focused on the work. Bear is one of the best note taking app for Mac to feature impressive features. For instance, you can use the to-dos to stay on the task. Similarly, the Bear app users can build a body of work by linking notes. Use the advanced markup options from the focus mode to write notes in the way you want. Bear supports adding style to your journals, tasks, headings, etc., with the help of emoji autocomplete.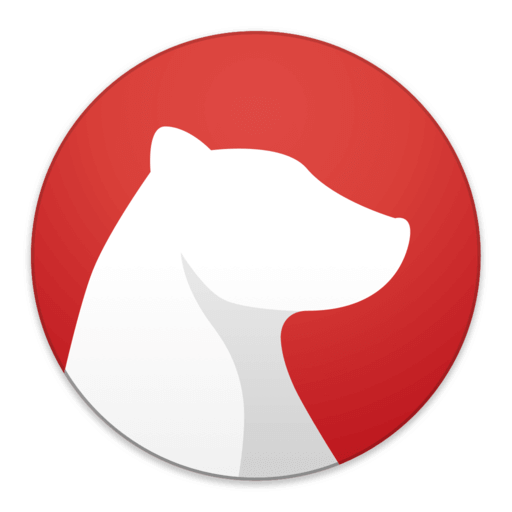 What's more on Bear?
Keep your notes organized by using hashtags.
It supports full in-line image support on the notes.
With Bear, you can access themes, typography, etc, and make notes look great.
Each individual notes are encrypted and you can lock it using passwords.
The bear app supports editing and exporting notes as a Word or PDF file.
It features advanced markup editor and it supports 150 programming languages.
Microsoft OneNote
You can take great notes on Mac using the OneNote app. It is a standalone note taking app to gather your thoughts as notes. With the OneNote app, you can divide notes into sections and pages. It will effortlessly organize the notes and you can find it easily. You can type notes, highlight contents or ink annotations. Share notes with colleagues or friends to work together in a shared notebook. With the powerful search function, you can search for the notes at a faster rate. You can create sticky notes to create quick memos using OneNote on Mac.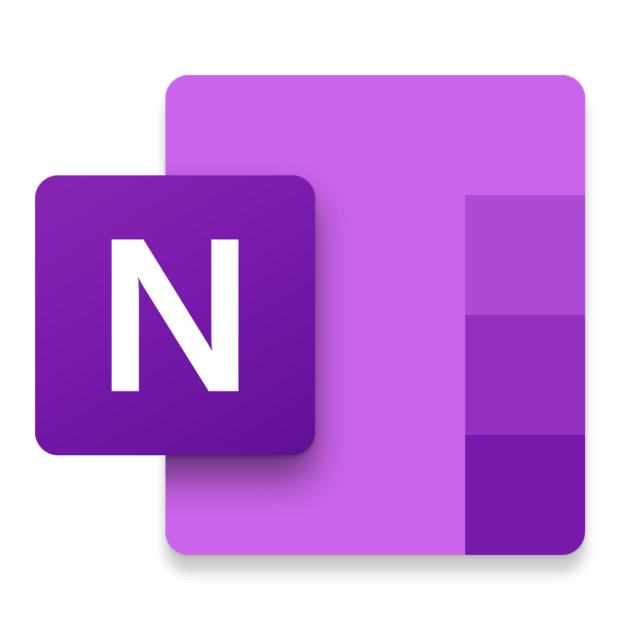 What's more on OneNote?
Highlight never-miss notes with to-do or important tags.
It supports adding media like audio, online videos, files, etc.
With the flexible canvas, the users can type contents anywhere.
It syncs notes and so you can access contents on different devices.
Collaborate and share notes in real-time and sync on the same page.
Zoho Notebook
Notebook by Zoho is one of the best note taking app for Mac. The users can write notes with text or use images or audio. In addition to notes, it can be used to create a checklist note. So, you can create and mark the checklist using Zoho Notebook. Further, the users can sketch contents or jot down handwritten notes. With cloud support, all the notes will be synced across devices. Create or choose a notebook cover by dragging an image into the notebook. You can save the contents on the Notebook and it will turn into a beautiful note with Smart Cards.
What's more on Zoho Notebook?
It is not only free but is available without any ad pop-ups.
You can link notes to one another if they are related.
Tag notes to quickly find and keep them organized.
It supports searching for objects in the photo, text within photos, etc.
Choose from distinct cards like link card, video, card, recipe card to add related contents.
Ulysses
You can create beautiful Notes on Mac using Ulysses. It is a complete writing app focuses on productivity. Ulysses is a markup-based text editor and works similar to the word processor. You can add images, links, footnotes and more styles. Besides writing, Ulysses is combined with document management. It can effortlessly transform the text into PDFs, eBook, or word documents. Use the live preview option to see the output and take measures to improve it instantly.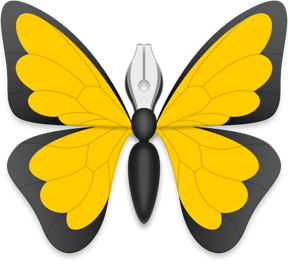 What's more on Ulysses?
It features a clean, simple, and distraction-free user-interface.
Use filter options like keywords, text, modification date to search contents easily.
All your writings will be saved automatically and are stored locally.
Supports exporting your writings as HTML, markdown file, PDF, eBooks, etc.
Standard Notes
Store your thoughts as notes on Mac with the help of Standard Notes, a note taking app. It is an all-in-one tool to save personal notes, to-dos, tasks, and more. All the notes are private and end-to-end encrypted. So, no one a read or access the notes you have created. It is lightweight compared to other note taking apps, so it works at the fastest rate. The notes you have created using the Standard Notes app are optimized for a lifetime and will be available for the long term.

What's more on Standard Notes?
Standard Notes is an open-source note taking app.
Create meeting notes, maintaining health and fitness log, etc.
All the notes will be seamlessly synced across all of your devices.
You can use this tool to create private journals, books, and more.
Simplenote
Capture your thoughts and discoveries as digital notes using Simplenote. It is the simplest note-taking app that provides distraction-free note taking experience. Creating and editing notes on Mac is easy with Simplenote. All your notes will be updated across all the devices and you can use it anywhere. The users can write, preview, and publish the notes in the markdown format. It is all about note taking using text and it doesn't deal with images and handwriting.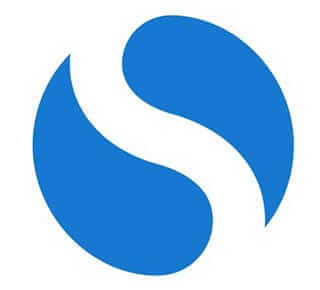 What's more on Simplenote?
Stay organized or instantly find the notes using tags and pins.
You may work together or share a list and notes with others.
It even supports publishing the notes online.
Dragging the version slider will take you to the last backup version of notes.
Boost Note
With BoostNote on Mac, you can improve your creativity and productivity easily. It is less of note taking app as it is developed as a markdown editor especially for the developers. Boost Note is open source and is available for free. It lets its users write notes on the go instantly. Besides writing notes, it supports editing them even without the internet.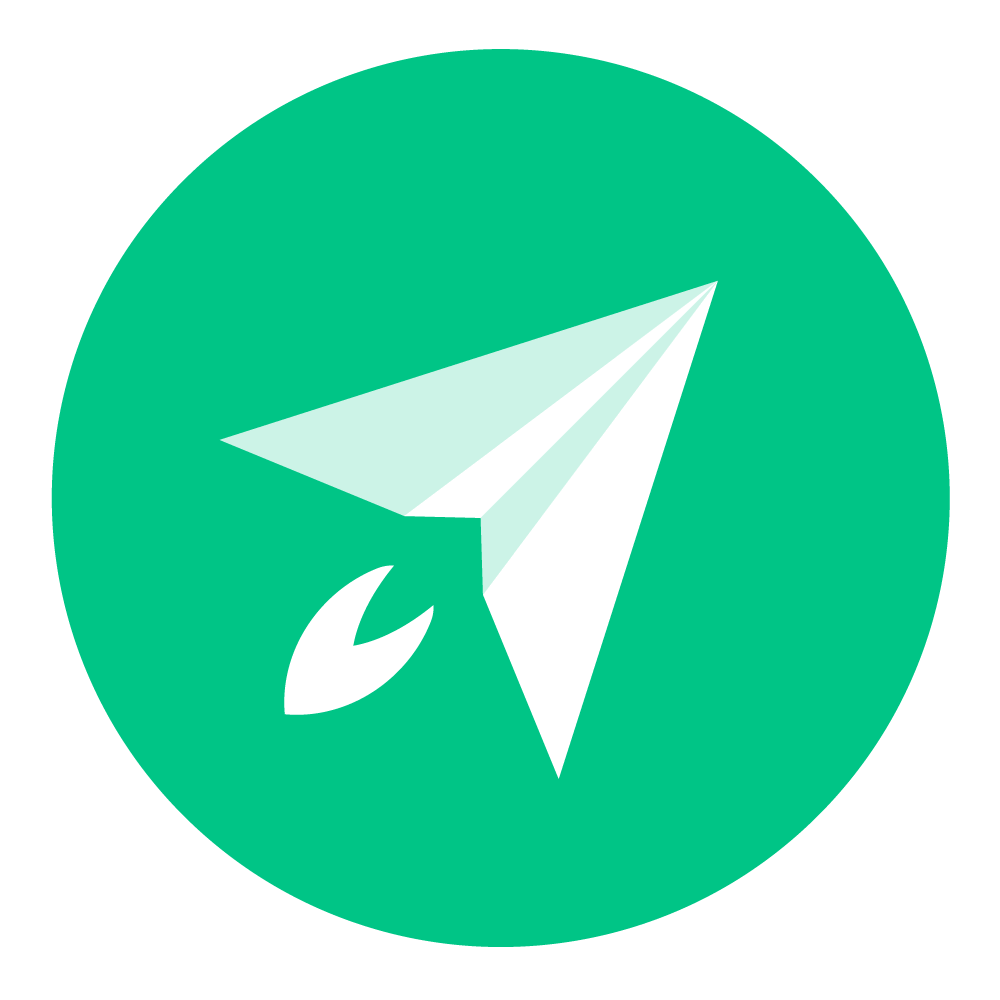 What's more on BoostNote?
You can highlight code syntax in 100+ languages.
Supports creating well-organized notes in text format.
It lets you record a memo or take notes while at a meeting.
BoostNote can handle code snippet as it focuses on writing markdown note.
To Conclude
If you want to try a different note taking app other than Apple Notes on Mac, then you may choose anything from the options given above. We have listed them after careful analysis and so, you will get the best of note taking experience irrespective of home or workplace.
Are there any best note taking apps for Mac PC we have left? Then share it with us and let us include it in the list. Stay connected with us over Facebook and Twitter page for more useful tech articles.