Alternatives
Best Spotify Alternatives to Listen to Your Favorite Music
Bored using Spotify? Try these alternatives and listen to your favorite music on your Android, iPhone and PC.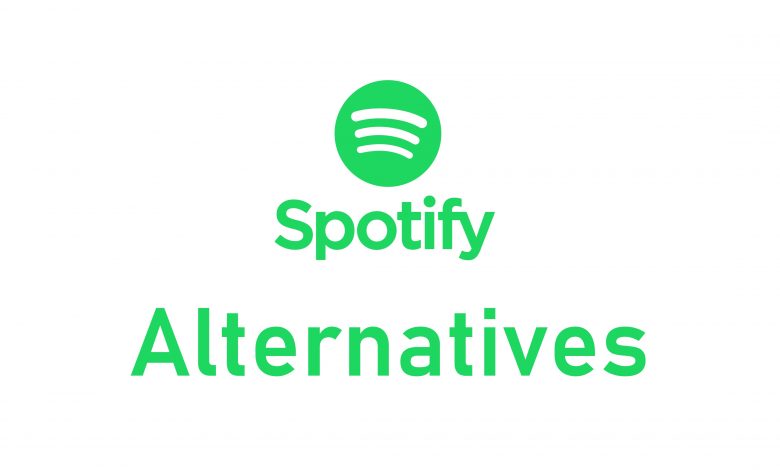 Spotify is a musical platform that allows you to access millions of songs for free. It contains musical albums from various languages and you can listen to your favorite track anywhere anytime. The Spotify app is available for multiple platforms and you can sync your activities by signing in with the same ID. Spotify premium is available for ad-free music. If you are a Spotify user and looking for Alternatives, then take a look at the best apps which you can use instead of Spotify. The Spotify Alternatives are available on multiple platforms as well. You can check and install your favorite app to listen to your favorite music.
Best Spotify Alternatives
Below are the best Spotify Alternatives which you might like:
Google Play Music
Apple Music
Amazon Music
Tidal
Deezer
Pandora Radio
SoundCloud
YouTube Music
Audiomack
Google Play Music
Google Play Music is one of the best Spotify alternatives that comes with a vast collection of songs to listen to. The playlists are crafted by music experts from different countries. It offers the soundtracks based on your recommendations and allows you to store your personal playlist within the app. Subscription to Google Play Music allows you to create your own playlist with your favorites, radio streaming, and offers offline listening as well. It offers 30 days of free music streaming to new users. If you are owning YouTube Music premium, the Google Play Music is entirely free to use. It is one of the best music players for Android.
Subscription cost
$9.99/month.
Apple Music
Apple Music is a reliable music streaming service that offers more than 60 million songs to listen to. You can listen to exclusive music tracks that you can't find somewhere else. It is one of the top-rated music streaming services to use instead of Spotify. Other than Music streaming, it enables you to stream several radio stations across the world. New subscribers are offered with 3 months of a free trial. It has better integration with Siri's voice assistant to search for and play songs. With this app, you can download music on the iPhone.
Subscription Plans
Monthly subscription – $9.99/month.
Yearly subscription – $99/year.
Family subscription – $14.99/month.
Student Subscription – $4.99/month.
Amazon Music
Amazon Music is one of the excellent Spotify Alternatives as it lets its users listen to millions of songs in HD. All its playlists are crafted by music experts and you can listen to your favorite songs on all your favorite devices. Subscribing to Amazon music offers offline listening, unlimited skips, and also get better music experience without annoying ads. It enables Alexa support and allows you to download your favorite music tracks. Get Amazon Music membership to access 30 days free trial.
Subscription plans
Prime Members – £7.99/month.
Prime Members – £79/year.
Non-prime member – £9.99/month
Tidal
Tidal is a flexible online music streaming service that delivers high-quality music streaming. There is no sacrificing in audio quality, which means you can stream uncompressed audio tracks on your favorite device. In addition to listening to music, you can record your soundtracks in the studio through MAQ (Master Quality Authenticated) feature. It provides offline listening along with your paid subscription. You can share your playlist with Facebook and also extract URL for your playlist to share with others.
Subscription Plans
Standard plan – $9.99/month.
Premium Plan – $19.99/month.
Deezer
Deezer is an outstanding music streaming service that brings more than millions of soundtracks for free. Even it allows you to discover own podcasts and personalize your music library with favorite songs. Moreover, you can listen to multiple radio stations and audio streaming channels at the superior sound quality. Deezer premium offers ad-free listening which gets integrated with Alexa to control your playbacks. It is similar to Spotify which offers high-quality music at 320kbps.
Subscription plans
Deezer premium – $9.99.
Deezer Elite – $14.99.
Pandora Radio
Pandora is unique from other Spotify alternatives where you can create a radio station based on your favorite music tracks. It is a perfect music app to get personalized music streaming. Moreover, you can discover podcasts with desired songs from different genres and artists. Subscription to Pandora offers some beneficial features to enhance your listening experiences such as superior sound quality, unlimited skips, ad-free music, and offline listening. Currently, this service is accessible only in the USA.
Subscription Plans
Pandora Plus – $4.99/month.
Pandora Premium – $9.99/month.
SoundCloud
SoundCloud is a different kind of music streaming service available. With SoundCloud, you can get more than listening to music which means it allows anyone to discover and share the music with the global community. It offers the soundtrack based on your listening genre, artist, and many more activities. It is available both for free and premium versions and subscription to premium lets you access SoundCloud without any limitations. You will be able to download the music for offline listening as well.
Subscription Plan
SoundCloud GO – £5.99/month.
SoundCloud GO+ – £9.99/month.
Both the superscription plans offers 30 days free trial.
YouTube Music
YouTube Music is entirely different from YouTube that lets you stream music from new releases. You can create a playlist with all your favorites and current trending on your circle. It comes with a smart search to find your music tracks quickly from different genres, artists, albums, and many more. Subscribe to YouTube music premium to experience ad-free music streaming and background play.
Subscription Plan
YouTube music premium – $12/month (one-month free trial)
Audiomack
Audiomack is a good music app that comes with all sorts of music tracks to stream. You can get unlimited music streaming and free download access to listen to your favorite songs offline. You can easily create and personalize your playlist based on your mood. Audiomack allows you to follow your favorite artists, albums, producers and many more. Subscribe to the Audiomack premium to get ad-free music listening.
Subscription Plan
Audiomack premium – $4.99/month.
Our Opinion
Above are the best Spotify alternatives which you can install on your Android and iPhone. You can also use the website on your web browser on Windows, Mac, and Linux to stream music as well. With the best Spotify alternatives, you can listen to favorite music anywhere anytime. You can use the free version but you will get ads while using the free version.
Did we miss your favorite Spotify Alternative? Share it with us in the comment section below. For regular updates, follow us on Twitter and Facebook.