Google Hangouts is a communication platform in which one can interact with others through message, voice or video call. The Google Hangout can be accessed on multiple devices in different ways such as Hangouts on Gmail, the Hangouts website, the Hangout app (Android, iOS, Chrome OS and Windows) and Google+. It is integrated with Google's cloud-based office suite, that is Google apps for work. If you are getting any anonymous messages or calls on Google Hangouts and if you feel annoying, then you are allowed to block that particular person. It is very easy to unblock a person who you wrongly blocked as well. You can block or unblock someone on Google Hangouts easily. Follow the below article to block someone on Hangouts.
How to Block Someone on Google Hangouts
If you want to block any person in your Hangouts, it is very easy with simple navigations.
(1) Open the Hangouts and select the find the person you want to block.
(2) Open the conversation with the person and click on the Settings icon in the top right corner.

(3) Choose the Block and Report option.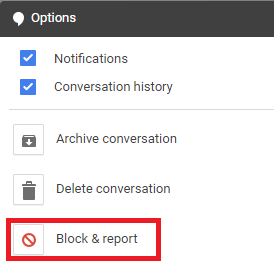 (4) On the next screen, click on the checkbox to copy the last ten messages to Google (it is optional). Then click the Confirm button to block the selected person.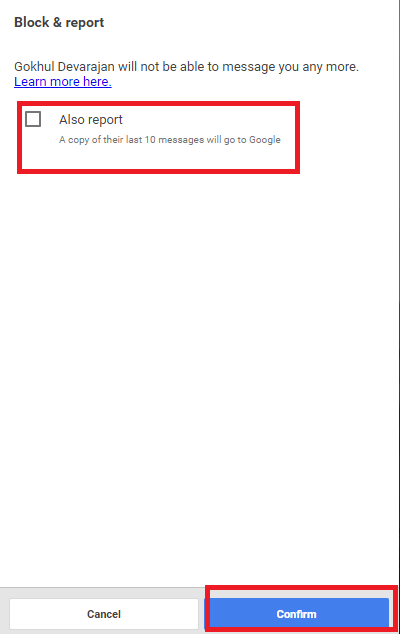 How to Unblock someone on Google Hangouts
(1) Open the Google Hangouts and click on the three-line icon in the top left corner.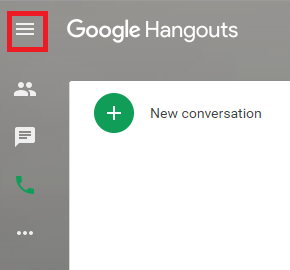 (2) Select settings option from the list.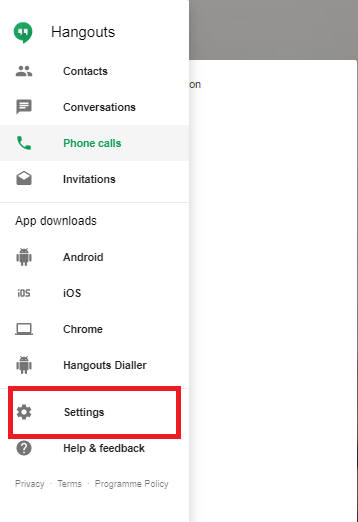 (3) Choose "Blocked People" option. It will show the list of all blocked people name.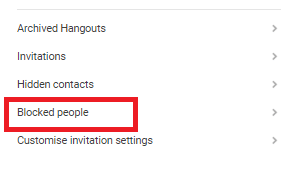 (4) Select the person name and click Unblock.
Now you have successfully unblocked the person from your Google Hangouts blocked list.
Techowns Tip: How to Share Screen on Hangouts?
Our Opinion
Every messaging application has the blocking feature because you might get some anonymous messages anytime. You can block those persons to stop seeing their messages. Additionally, Hangouts also allows you to report people while blocking them as well. By reporting, Google will take the necessary actions to block their ID permanently.
If you have any queries or feedback, tell us about it the comment section below. Follow us on Twitter and Facebook for more updates.
Was this article helpful?