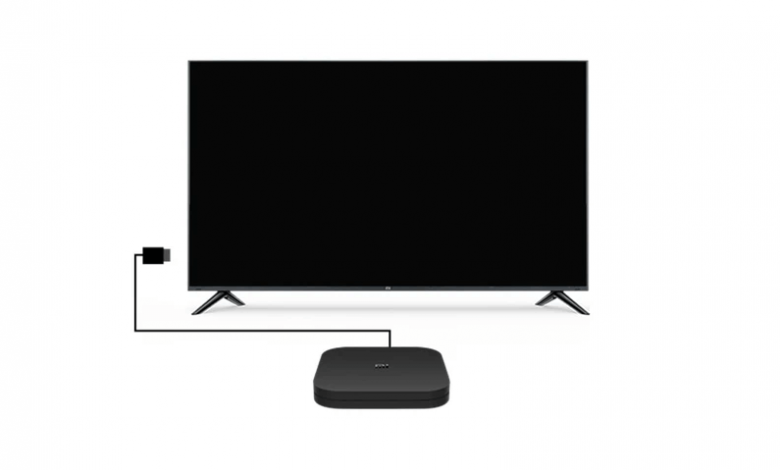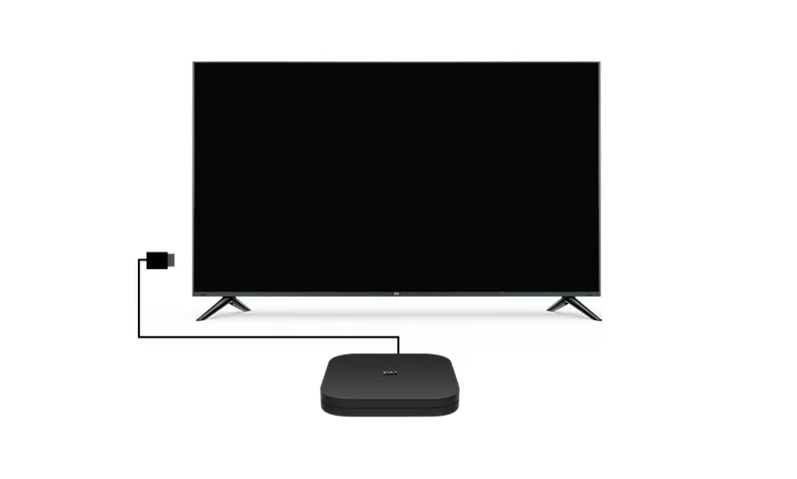 Mi Box is a 4K Android TV set up box that has a decent feature-set. For this reason, it is said to be unlike Apple TV or Amazon Fire TV. Like most of the Android smart TV and Android TV Box, the users of Mi Box can access the screencasting feature. Screencasting or mirroring is a handy process if you want to stream contents you have on a relatively small screen like a smartphone or PC to a TV. Since the Mi Box supports Miracast technology, the users can wirelessly mirror any compatible screen to TV. By going a step ahead, you will get to know the details on how to cast to Mi box. Once you learn it, you can enjoy casting your favourite TV shows, games, news, radio, and anything more on Mi Box.
Casting on Mi Box
Mi Box supports casting from different devices and that includes iPhone, iPad, and Android devices. In addition to this, it supports casting from a laptop or computer.
Pre-Requisite:
Internet connection
Connect Mi Box with the smart TV
Casting on Mi Box using Smartphone
You can follow the same steps irrespective of the smartphone you are using. (iPhone/iPad/Android phone and tablet)
Note: The steps given below will cast only the videos on your smartphone to Mi Box. If you want to cast the entire smartphone screen, then use the Google Home app.
(1). Turn on your Mi box and your smartphone.
(2). Connect both the devices to the same Wi-Fi connection.
(3). Launch any Google Cast ready app on your smartphone. For instance, YouTube.
(4). Navigate to click on the Google Cast icon available on the cast ready app.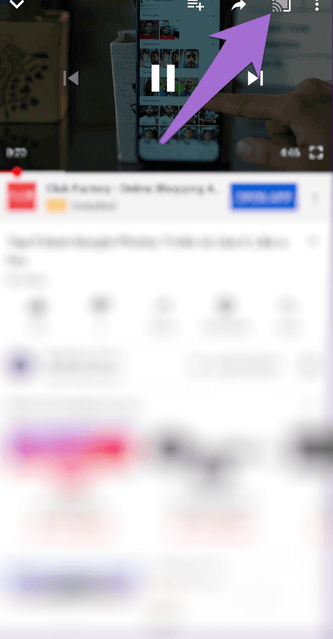 (5). Choose the Mi Box from the available devices.
(6). Click to play the video on your PC and the same will start playing on the Mi Box TV.
Note: You can use third-party mirroring apps like Miracast, etc., to start casting from your smartphone to Mi Box.
Casting on Mi Box using PC
You may cast from desktop or laptop computer with the help of Chrome browser on Windows/Mac/Linux PC.
(1). Connect your PC and Mi box to the same WiFi network.
(2). Launch Chrome web browser on your desktop.
Note: Make sure you are using the latest version of Chrome.
(3). Use the address bar to visit any streaming service with the cast feature. For example, YouTube.
(4). Navigate to the upper right corner to choose Cast option.
(5). On the Cast tab, choose your Mi box name.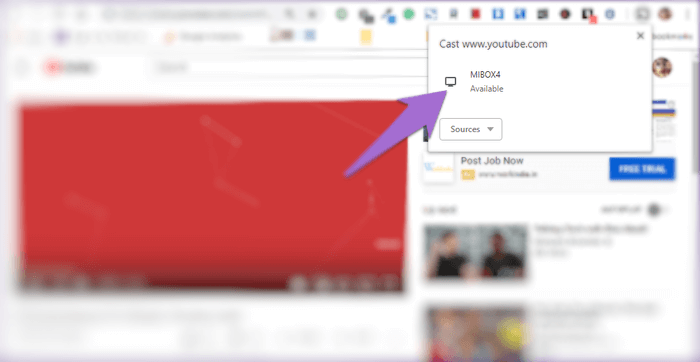 (6). Now play any content and the same will be screen mirrored to Mi Box.
Techowns Tip: Best Casting apps for Smart TV
Screencasting is an inbuilt feature on Mi Box. So, you can, therefore, transform your smartphone or PC screen into a big screen using Mi Box. Whether you have cast enabled apps on your smartphone or PC, Mi Box supports casting from them.
Do you have any queries regarding casting on Mi Box? If in case, you can make use of the comments section. Get in touch with our latest updates by following us on Twitter and Facebook.
Was this article helpful?