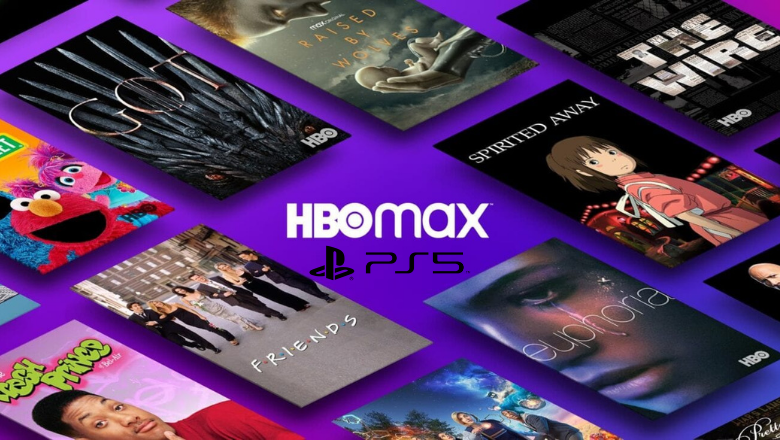 HBO Max is a standalone service for streaming most-anticipated TV shows like Euphoria, Peacemaker, South Park, Game of Thrones, The Tourist, and much more. It comprises movies and TV series in different genres like action, comedy, drama, anime, fantasy, sci-fi, horror, etc. For the PS5 gaming console, HBO offers a dedicated HBO Max on the PlayStation Store.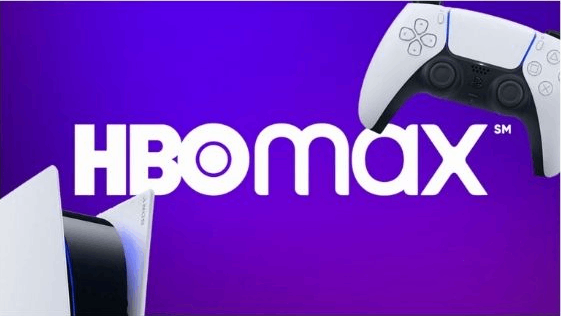 HBO Max Subscription Plans & Pricing
At present, HBO Max offers two different premium tiers. The basic plan costs just $9.99 a month or $99.99 for the whole year. But this plan contains ads. You can pay $14.99 per month to get rid of those ads. Also, it supports 4K UHD streaming and downloads up to 30 titles for offline viewing. For more details, go to hbomax.com.
Quick Tip: Subscribers of HBO, HBO Go, and HBO Now are also eligible to watch HBO Max content without any additional cost.
How to Install and Activate HBO Max on PS5
The HBO Max app is natively available on the PlayS+tation Store. Follow the simple instructions to download this app on PS5.
Step 1. Pair up your TV with PlayStation 5.
Step 2. Turn them on and connect with your Wi-Fi network.
Step 3. Go to Media Tab on PS5.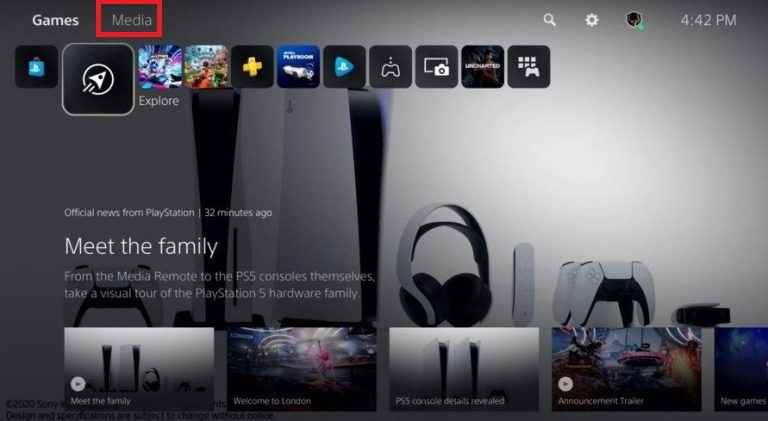 Step 4. Select on all apps icon (all apps).

Step 5. Click on the Magnifying glass button and search for the HBO Max app.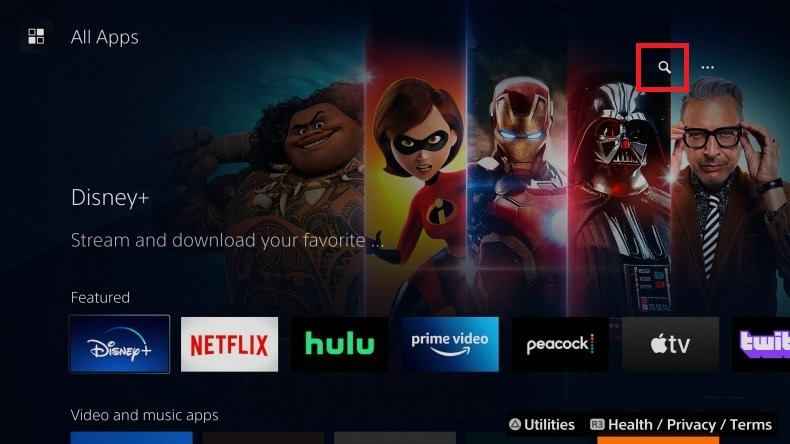 Step 6. Select the HBO Max app and click Download to install on PS5.
Step 7. After some time, open HBO Max on your PS5.
Step 8. Click Sign in to get the Activation code
Step 9. Next, go to activate.hbomax.com from a browser.
Step 10. Enter the Activation Code and click on Next.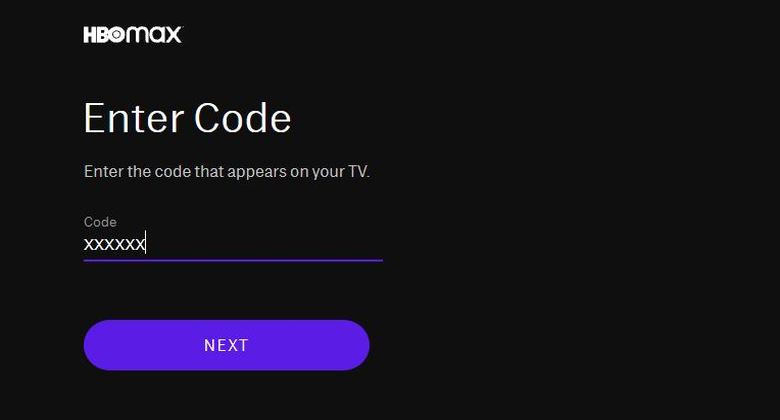 Step 11. Finally, log in with your HBO Max user account credentials.
You have successfully signed in to your HBO Max account. Start playing your favorite TV series and movies on PS5.
Related – How to Watch Apple TV on PS5
How to Fix HBO Max Not Working on PS5
If you have faced errors while streaming on HBO Max, there is no need to bother at all. Instead, try these possible fixes to resolve not working issues.
1) Check the server
When you face HBO Max errors, the first thing you should do is to check the server status. You can do this by visiting a third-party website called Downdetector. It gives you accurate information on whether the appropriate app is working or down.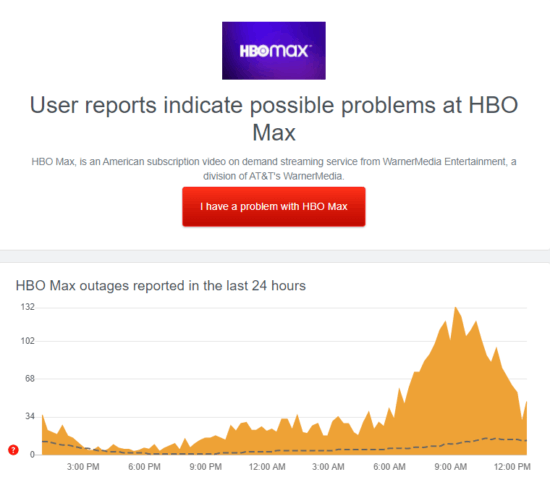 2) Re-login to your account
Sometimes, temporary bugs and glitches occurring on HBO Max will cause your data to get corrupt. In this case, you have to sign out of your current session to remove the corrupted files. After a few minutes, re-login to your HBO Max account again and check whether the problems are resolved or not.
3) Check and reset your internet
If your internet connection is too slow or unstable, it leads HBO Max to stop working. Make sure to check your internet speed by visiting fast.com. Basically, HBO Max requires a minimum internet bandwidth of at least 5 Mbps to stream HD movies without any issues.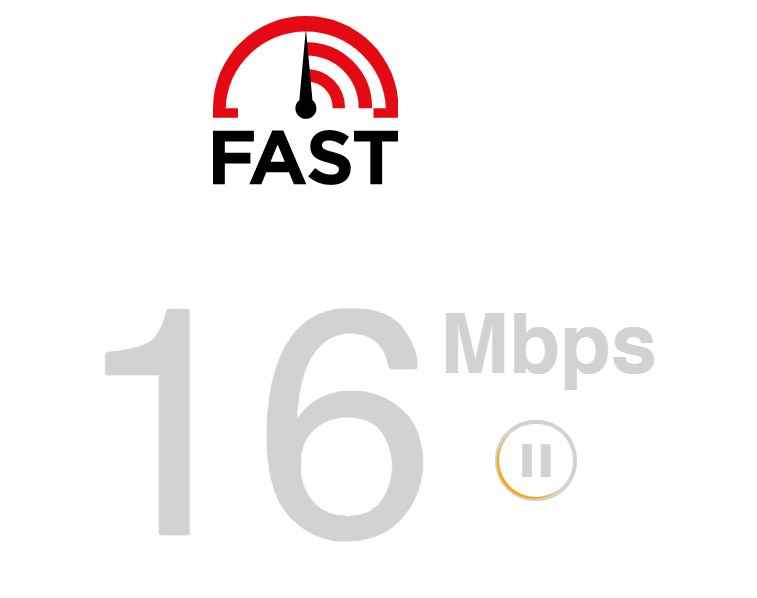 4) Restart the router and PS5
Turn off your router by unplugging the power cable. After 2-3 minutes, replug it and turn on your router. Further, click the PlayStation button on your controller to open the Control Center. After that, click on the Power icon and select Restart. It will take around 10 seconds. Now, launch the HBO Max and check whether you can access it properly or not.
5) Update HBO Max app or PS5
Check if there are any updates available for the HBO Max app and PS5. The updated versions will help you remove the unidentified errors on their own. Follow these steps to update your PS5 and HBO Max.
Go to Settings.
Choose Saved Data and Game (or) App Settings.
After that, click on Automatic Updates.
Finally, turn on Auto-Download or Auto-Install in Rest Mode.
Note: If you select Auto-Install, your games and apps will be updated automatically the next time you turn on your console.
6) Report the problem to HBO Max
If the above-mentioned methods fail to resolve the issue, you must visit the HBO Max help center and seek customer support. Meanwhile, you can type your questions in the search box and get related solutions from their support team.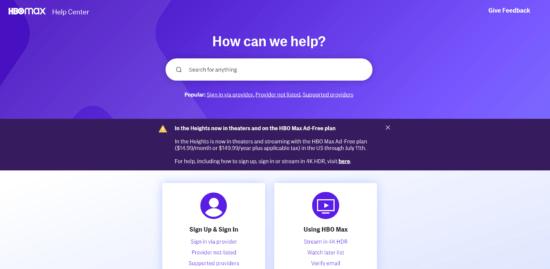 Frequently Asked Questions
Can you get HBO Max on PS5?
Yes, the HBO Max app is compatible with Sony PlayStation 4 and PlayStation 5 consoles.
Is HBO Max better than HBO?
Of course, HBO Max is the better choice as it offers a huge collection of TV shows, movies, and documentaries, including HBO content.
How to watch HBO Max on PS5 in Canada?
HBO Max is geo-restricted in Canada. However, you can access it using a VPN.
Is HBO Max available in Mexico?
Yes, the HBO Max app can be downloaded on PS5 if you are in Mexico.