Roblox is one of the popular gaming platforms where you can create and play games created by others. In Roblox, you can play multiplayer games and can chat with other players during the game. You can also get Roblox Premium to access various perks and benefits. In the recent beta update, Roblox introduced a live voice chat feature to communicate with friends while gaming. You can enable the voice chat feature both on your smartphone and PC. To activate voice chat in Roblox, your age must be over 13 years, and you should have a valid ID &mobile phone.
Verify Your Age in Roblox
1. Go to the Roblox official website and Log In to your account.
2. Select the Settings option on the top-right corner.
3. Click on Account Info.
4. Underneath the Birthday section, click on Verify my Age.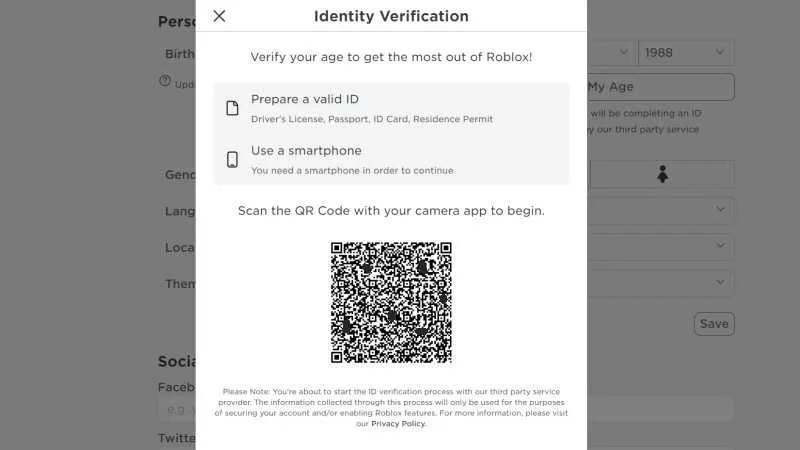 5. You can see a pop-up with a QR code.
6. Scan the QR code with your smartphone. It will take you to the verification site of Roblox.
7. Click Start Session on your mobile and scan your ID proof. After that, you need to submit your photo by taking a selfie.
8. Follow the on-screen instructions, and finally, you can see that your age is verified.
How to Activate Voice Chat in Roblox on PC
After verifying your age, you can activate the voice chat feature on Roblox. On Windows PC/laptop, you can install the Roblox from the Microsoft Store.
1. Sign In to your Roblox account.
2. Click the Gear icon and click on Settings from the drop-down menu.
3. In the drop-down menu, click on Settings.
4. Under the Settings, click on Privacy.
4. Under the Beta Features section, enable the toggle stating "Enable voice chat."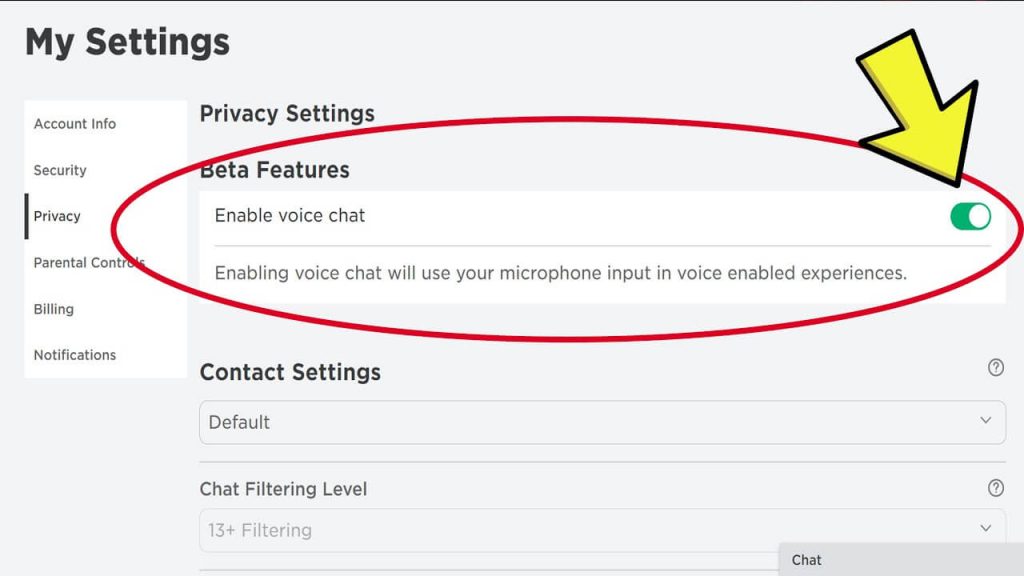 By doing so, you can see a microphone icon near the username on Roblox. While playing a game, click the microphone next to your username to c
How to Activate Voice Chat on Mobile
Install the Roblox app on your smartphone from the Google Play Store or App Store.
1. Open the Roblox app and log in to your account.
2. Select the three dots icon on the bottom right corner. Then, click on Settings.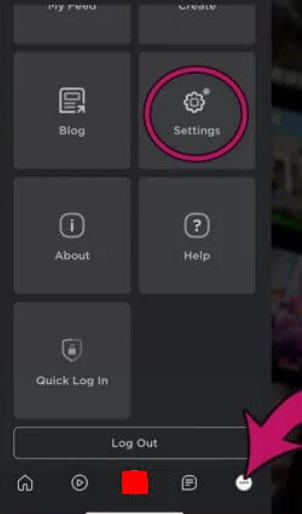 3. Under settings, select the Privacy option.
4. Finally, enable the voice chat in the Roblox.
After enabling the voice chat feature, you can see Microphone logo near your username. Click on the microphone logo to enable voice chat inside the game.
Note – You can delete your Roblox account permanently when you want to leave the platform.
READ NEXT
Frequently Asked Questions
1. How to use voice chat in Roblox without ID proof?
Unfortunately, you can't activate voice chat in Roblox without ID proof as it is a mandatory one and necessary for verifying your age.
Was this article helpful?