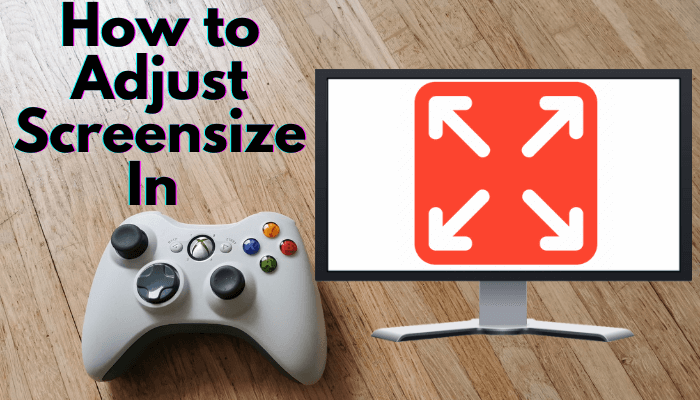 Xbox One was the successor of Xbox 360, and Microsoft officially launched it in 2013. The main feature of Xbox One is that it is available in the Microsoft store itself and has online network functionality, where users can connect and play with their friends anywhere in the world just by having a high-speed internet connection. It has different games in all categories such as fighting, FPS, racing, TPS, sports, adventure, etc. But there is one disadvantage, and most games may not fit your screen size. In this guide, we teach to adjust the screen size in Xbox One.
Why Adjust the Screen Size
While playing new games, you might notice a black bar in the top and bottom part of the screen and it may interrupt the gaming experience of the players. To avoid this dilemma situation, you need to adjust the screen size to fit your monitor. Xbox has a built-in calibrating feature to adjust the screen size a quickly as possible. To adjust the screen size perfectly, continue reading the article.
Steps to Adjust Screen Size on Xbox One
1. Press the Xbox button on the controller to open the popup menu.
2. Click on the Settings icon in the upper left menu.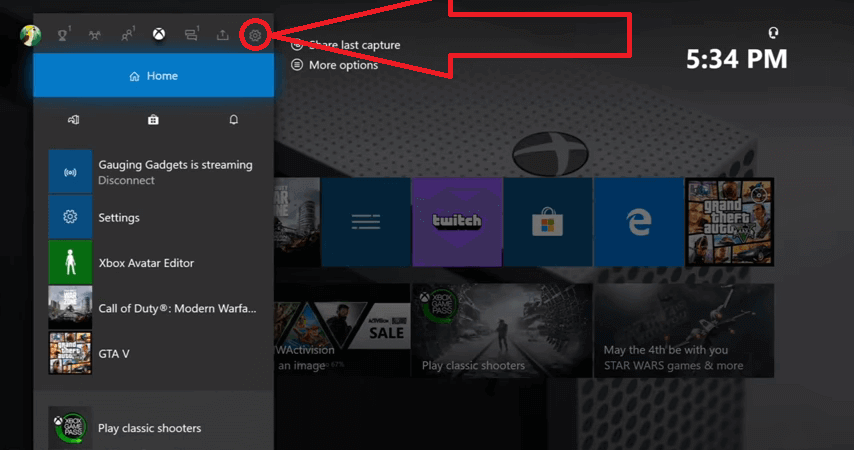 3. Click on the Settings option as shown in the image below.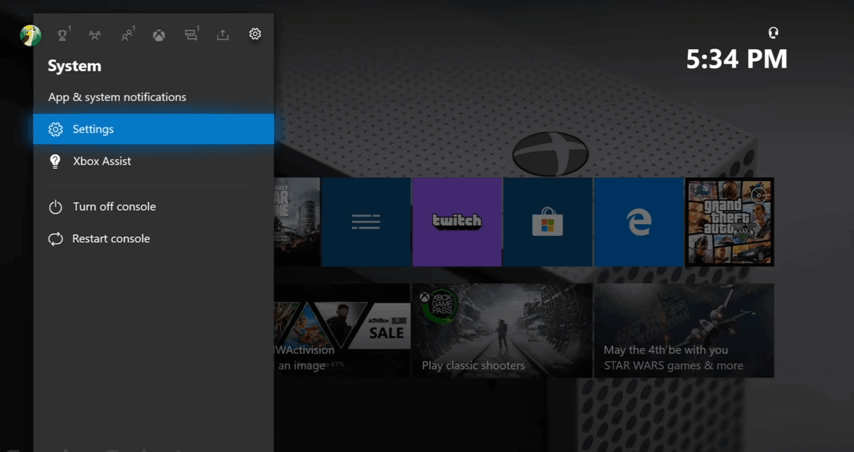 4. Under settings tab, go to General-> TV & display options.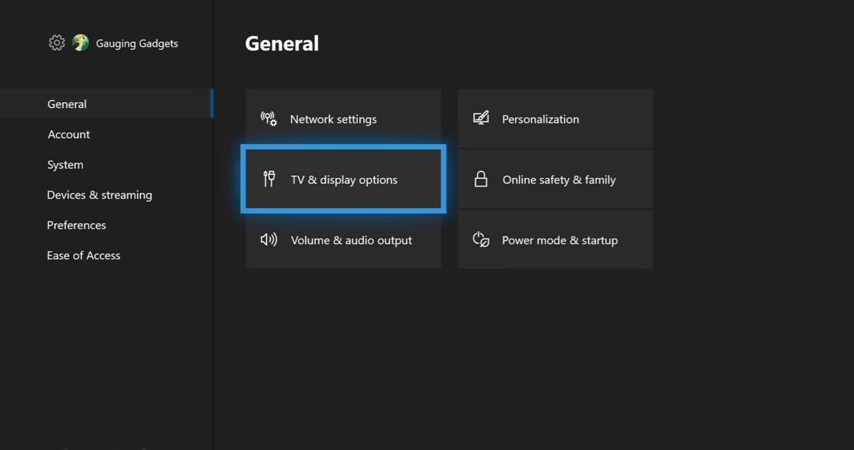 5. In the next screen, tap Resolution and select the desired resolution from the dropdown and the screen size will be adjusted accordingly.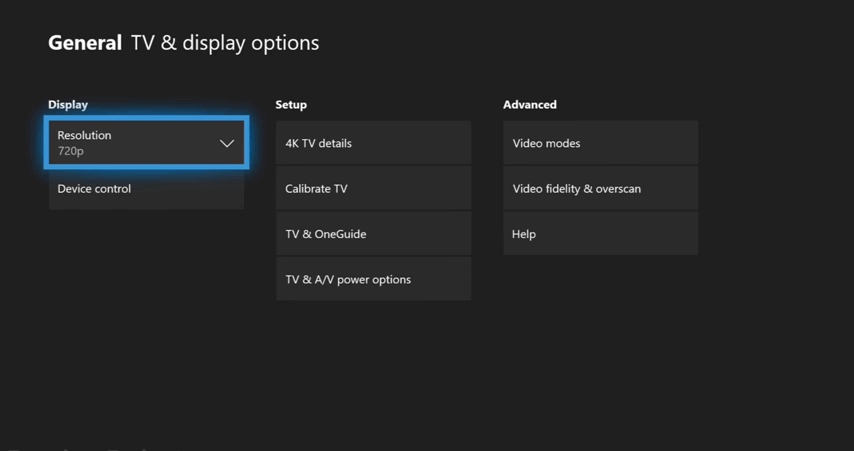 6. If you want to fit the screen size to your monitor, then click Calibrate TV option under the setup tab.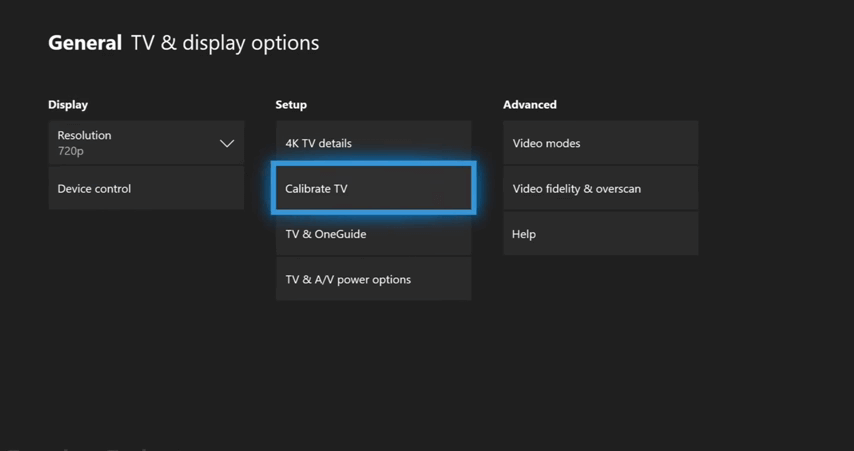 7. In the Calibrate TV screen, click the Next button.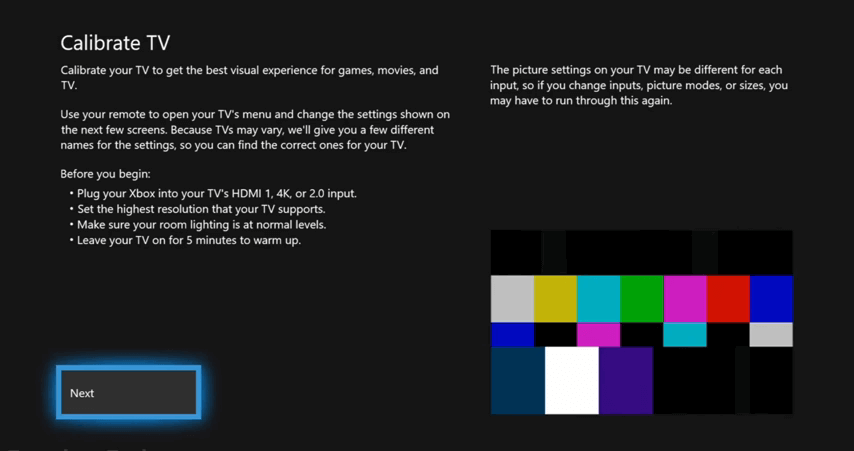 8. In the Aspect ratio & sharpness screen, adjust the screen left, right, top and bottom until you see the green lines, and then click the Next button.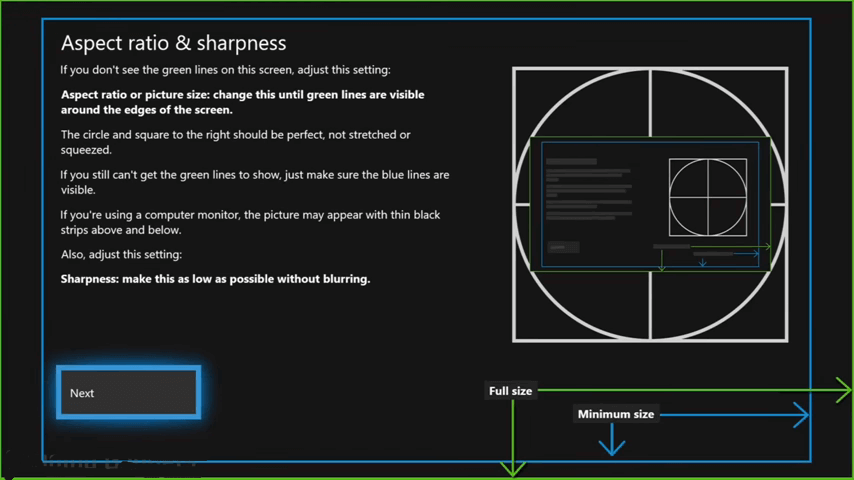 9. Click Next button until you reach the final screen and then click Done to finish the process.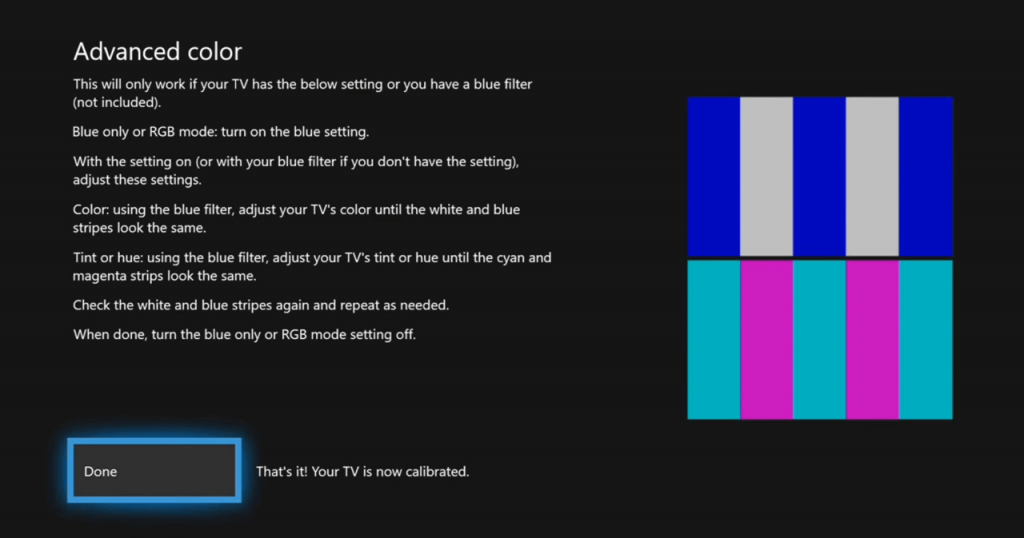 10. Now, your screen size will be adjusted according to the monitor size.
Techowns Tip – How to Fix Xbox One Stuck on Green Screen
Note: Many games have default screen sizes to be playable. In such cases, it will be changed by the game modules while you launch the game and after exit, it will revert to the default size.
With the above article, it is clear that you can change the resolution and adjust the screen size on Xbox One easily within a minute or two. Facing issues while adjusting the screen size? Share them with us in the comment section below.