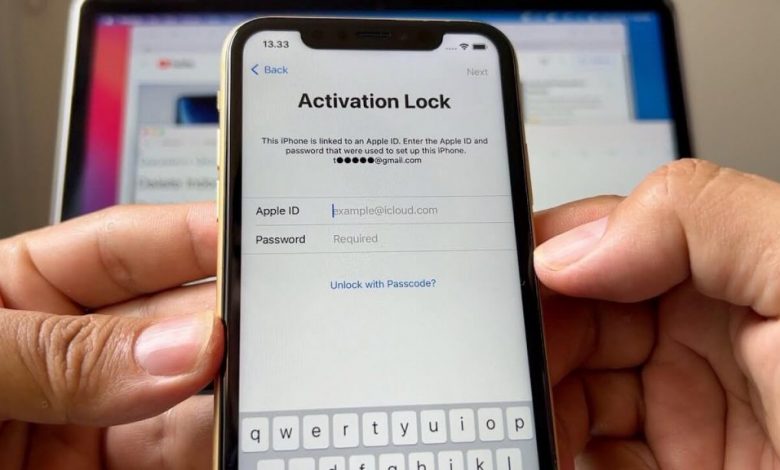 Apple phones are regarded for having a powerful security system, which comes in handy when your iPhone is lost or stolen. However, the activation lock indicates that the iPhone is already tied to an Apple ID account, and you won't be able to use it or make any changes until you log in to the account. Simply put, nothing can be done without a password. However, there are ways to bypass the activation lock on iPhone and iPad devices.
What is Activation Lock?
When your device falls into the wrong hands, Activation Lock can help you keep it safe and increase your chances of reclaiming it. Activation Lock will prevent them from reactivating the device without your permission, even if you delete it remotely. All you have to do now is remember your Apple ID and password and keep the "Find My" setting turned on.
Though many people have different motives for wanting to open the lock, the most prevalent ones are as follows:
[1] Forgotten password.
[2] Purchasing a locked used phone from a dealer.
[3] Some people may do it just for the sake of having fun.
How to Bypass Activation Lock on iPhone/ iPad Through DNS
You can bypass the iCloud Activation Lock without using an external program by utilizing a foreign DNS server. The steps to overcome the iCloud activation lock feature using the DNS server are as follows.
[1] Go to Settings on your iPhone and pick WiFi from the Wireless menu. To open the DNS server, tap the information icon.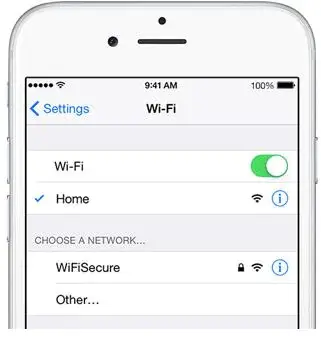 [2] Enter the DNS values below based on your location.
104.154.51.7 – United States
104.155.28.90 – Europe
104.155.220.58 – Asia
78.109.17.60 – The rest of the world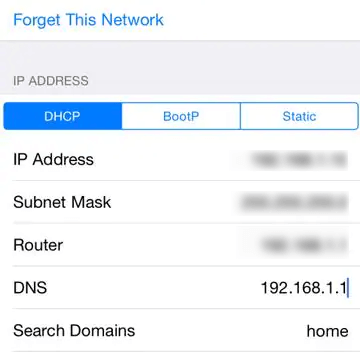 [3] Tap the back arrow (←) to return to the previous screen and finish the activity by tapping the Done option. Select the Activation Help option from the Activate iPhone menu.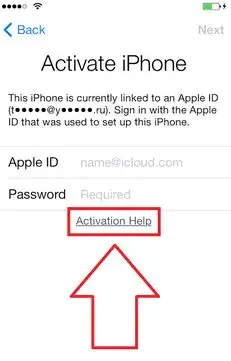 [4] The following message will appear on your screen: You have successfully connected to my server.
That's it. Games, films, maps, mail, conversations, and social networking profiles that were previously restricted in iCloud can now be accessed.
Related – How to Check iPhone Warranty
How to Bypass Activation Lock in iPhone and iPad Using FabPass Tool
It's important to note that you'll only succeed if you're willing to sacrifice the data stored in the device's memory and re-configure it. To accomplish so, we'll use the PassFab Activation Unlocker application. It's compatible with both Windows and Mac OS X.
[1] After you've downloaded and installed the program on your computer, ensure you've activated the license to gain access to all features. Using a Lightning cord, connect your iPhone to your computer and start the Activation Unlocker.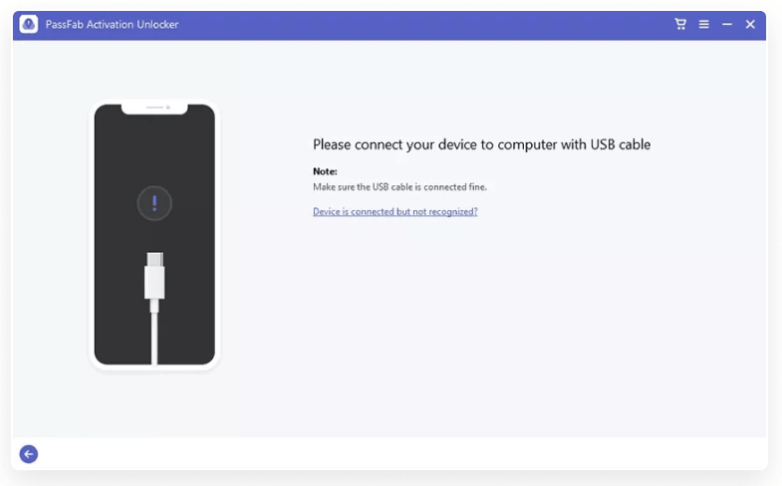 [2] Select "Remove iCloud Activation Lock" on the home screen. Click "Next" after confirming your agreement with the program's terms of service.

[3] Ensure your smartphone trusts your computer by entering the passcode or face ID.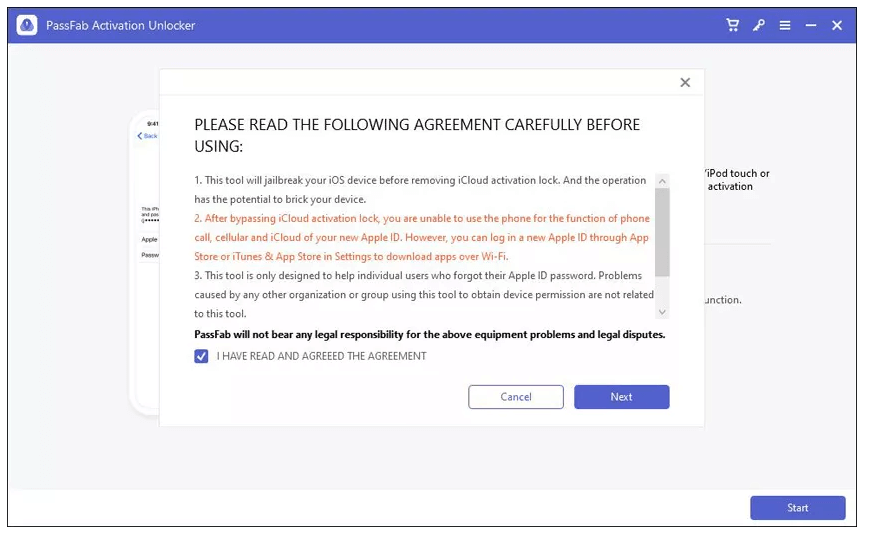 Jailbreaking Your iPhone
Using Windows
[1] When your device is connected, the FabPass program will immediately download the jailbreaking software for you. Burn the jailbreak environment to a USB flash drive.

[2] Jailbreaking your device will destroy all data on your USB flash drive. Click Yes, and the procedure will begin. The jailbreak environment will be burned to your USB by Activation Unlocker. Depending on the speed of your device, this process may take some time to finish.

[3] Check the interface instructions to discover how to jailbreak your iDevice once the jailbreak environment has been successfully burned. Alternatively, you can scan the QR code with another phone and view it. Alternatively, see "How to Jailbreak an iDevice on Windows." Then, to jailbreak your device, follow the instructions.

Using MAC
[1] When you connect to the software, it will look for a jailbreak tool. It shouldn't take more than a minute to complete the process. After successfully downloading the jailbreak tool, click Start Jailbreak and follow the on-screen instructions to jailbreak your iPhone.

Removing Activation lock
Hit Start and wait for a few minutes after jailbreaking and resetting your iCloud activation lock.
The activation lock on iCloud has been disabled. To proceed, select Done.

While setting up your iPhone, you can now bypass the iCloud activation barrier. Please remember that you can use your Apple ID to log in to the App Store or download apps from Settings via WiFi.
Frequently Asked Questions
Can the iPhone activation lock be bypassed?
Bypassing activation Lock is possible in iOS 7.1 & above devices. Without knowing the user's Apple ID and password, companies can remove the Activation Lock from supervised devices before device activation.
How do I get rid of the activation lock without the previous owner's Apple watch?
If you have an Apple Watch that is locked with activation, you won't be able to turn it off yourself. Instead, you'll need to contact the prior owner to turn off the activation lock.
Was this article helpful?